There are already hundreds of social media platforms available on the internet, but no platform is like Omegle. You've already heard about Facebook, Instagram,Snapchat and Whatsapp, but Omegle is getting on-trend and becoming popular among teens from the past few months. The reason why this social media platform is getting popular lies behind the way it works. How does it work? Is Omegle safe for kids? We'll explain to you later in the article. But the way that Omegle works might not be a good thing for your innocent kids.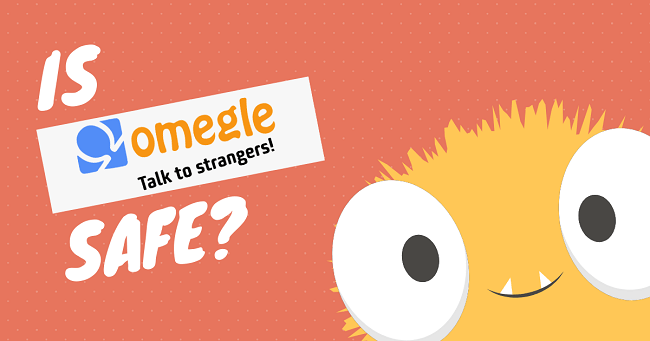 What is Omegle?
Omegle was started in 2009 by Leif K-Brooks. His primary purpose was to start an instant messaging platform where people can talk with anyone and anywhere without registering or giving their contact information to anyone. This unique idea of Leif K-Brooks was why Omegle got popular and gained much attention from the people on the internet. However, Omegle wasn't that popular from 2009-2019.
Even 99% of internet users didn't know that this website existed on the internet before 2020. Things changed when Covid-19 occurred in 2020, and many countries applied lockdown. Suddenly, many influential people on YouTube, Facebook, and Instagram started using Omegle to kill their time in lockdown, and that's how Omegle became so popular after the 11-year since it started.
Today Omegle is the 9th most popular social media platform in the world!
How Does Omegle Work?
Omegle works on a very basic funda. It allows you to chat with anyone, anywhere, without registering, entering your phone, email, or any personal information. All you have to do is to visit the official website of Omegle, click on the chat button, and start chatting with a random anonymous person from anywhere around the world. That's how Omegle works!
Unlike any other social media platform, the users don't need to sign-up, fill in their phone number or give their email address. Everything works anonymously in Omegle. Therefore, for people who are interested in chatting with random people without needing to sign-up on the platform, Omegle is best. Not just that, recently, Omegle has launched their video chat feature where people can video chat with random people just like the text chatting on Omegle.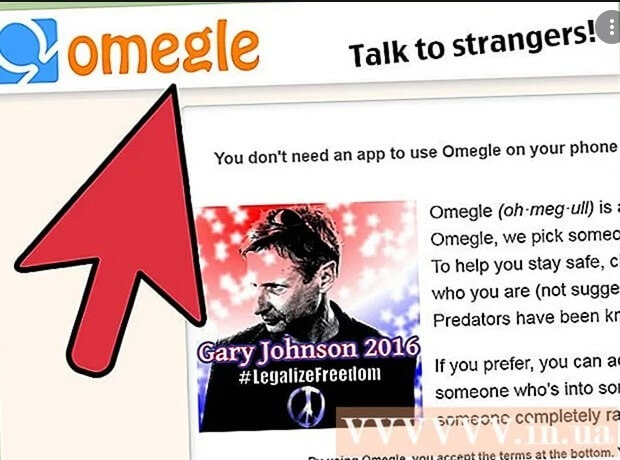 Why Do Kids Use Omegle?
There are many reasons why your kid might want to or have already been using Omegle. However, we believe that, unlike other platforms, Omega will not provide your child with any helpful information. In 95% of cases, Omegle is used for immoral, sexual, and immoral chatting. To make things easier and keep this section brief, below, we've written some of the most popular reasons teenagers use Omegle.
Sexual Content
In 90% of cases, teenagers use Omegle to share sexual thoughts and content with the person in front of them. How do we know about this fact? According to many other types of certified researchers, 90% of teenagers uses Omegle to share explicit nude images and chat on sex niche. However, we're not saying this kind of chat isn't good. But talking and sharing private images with a random person on the internet isn't a safe thing.
In many cases, the teens expose themselves to random strangers on Omegle and share their other personal and private information. We all know this type of activity isn't safe and ethical in any way. So, the question that appears is why teens do this sex chat and share explicit nudes? The reason lies behind the background of those teens. In some cultures, chatting about sexual content is considered taboo. That's why teens from those cultures use Omegle to share sexual content secretly from their parents and society.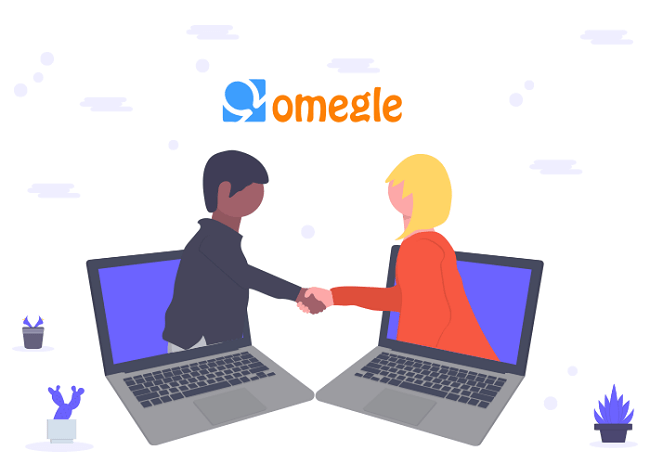 Scammers
Of course, if a random stranger asks for the payment details on Omegle, there are 99% chances that it's a scam. But teens don't figure out the scammers on Omegle, and in some cases, they share their financial information with a stranger on Omegle. Now, the question that appears is, why can't teens figure out a scammer on Omegle?
The reason is straightforward, those scammers of Omegle delude the teens by showing them a great chance of investment. Such as showing them to invest $10and withdraw $100 in one day, or there are many ways by which scammers efficiently delude innocent teens. Of course, if the investee is genuine, why is he on Omegle?
Fun
Another popular reason teens use Omegle is to enjoy and meet with random people from other countries. It's not always the case that your kid uses Omegle to do sex chat or get caught in a scam. Many kids use Omegle and consider it fun to meet with random people from around the globe. They meet, talk about each other's cultures and chat about many other causal topics.
Many other influencers on YouTube, Facebook, Twitch, and Instagram use Omegle as entertainment and influence their viewers to use Omegle for entertainment purposes. These influencers are one of the biggest reasons why Omegle is getting more popular day by day.
On a personal note, Omegle is suitable for entertaining purposes. But, unfortunately, the world doesn't work like that. 99% of people on Omegle are either scammers or waiting to do sex chat and share explicit content on this platform.
Is Omegle Safe For Kids?
Now a question will appear in many minds "Is Omegle safe for my kid". This question is quite controversial. First of all, let us tell you that the primary purpose of Omegle wasn't to spread negativity.
Instead, Leif K-Brooks, founder of Omegle, his central concept was to publish a platform where people can meet with others of different countries and cultures. However, the world doesn't work like that.
Especially for the kids, it's close to one of the most dangerous things that could be for your kid. To keep this section brief, below we've mentioned the points that why Omegle isn't safe for your kid:
Any Random Person Can Talk with your Kid
The most significant disadvantage of Omegle is anyone on the platform can talk and chat with your kid. All you've to do is to click on the chat button, and the server of Omegle will connect you with any available person on Omegle. It doesn't require any sign-up, any filters, or any TOS to chat with each other. This randomness makes it dangerous for kids under 18.
No Chat Monitoring
Unlike other social media platforms where all your chat is being monitored, there's no chat monitoring in Omegle. Moreover, other social media platforms provide a strict policy of immoral, spam, and unethical behavior. But unfortunately, Omegle is designed on a platform that doesn't offer any monitoring or TOS of chatting with other users.
Massive Number of Scammers
The worst thing about Omegle is those scammers that try to scam people on Omegle. The quantity of scammers on Omegle isn't tiny. Instead, every 8 out of 10 random strangers on Omegle are scammers. They deceive people, especially children, and teenagers, with fake profits and investment scams. Therefore, if your child uses Omegle, then there is a good chance he will face a scammer and get scammed.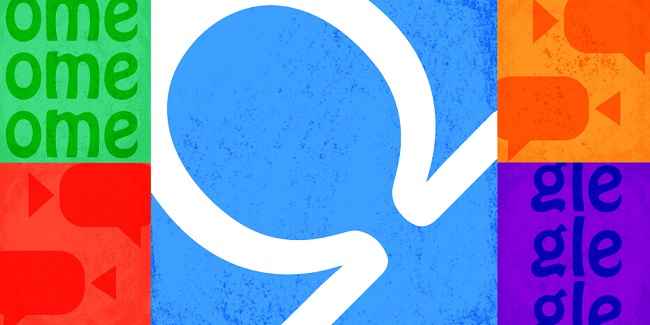 Sexual Content
Most of the teens use Omegle to do sex chat with other strangers. If they are lucky enough to find a girl as a chat partner and start chatting on a sexual topic, things can go wrong. First of all, Omegle doesn't require anything to authenticate the gender of its users. So no one can assure you whether the stranger you're chatting with is a real girl or boy or trying to take explicit nudes.
In most cases, the scammer tricks the people by calling themself a girl. They force the kids to send their explicit nudes and ask for their social media profiles. When a scammer successfully obtains private photos of your children, they blackmail them and demand vast sums of money from them!
No Certification
Unlike YouTube, Facebook, Instagram, and many other international social media profiles, Omegle doesn't comply with any policy of any standard such as CEN, CENELEC, ANSI, or ISO. It's because of the way that this platform works, no international standard will approve this platform. There's no security. Even Omegle has no control over what's going on in their platforms. Moreover, this platform doesn't have any TOS for chatting with other people. We know that Omegle is not about spreading or disseminating harassing material, but the way Omegle is designed makes it a hub for harassment, sexual and scamming activities.
Does Omegle Have Any Parental Controls?
Omegle works based on an uncontrolled environment where people from anywhere worldwide can visit the website and start chatting with a random stranger through Omegle. If it had parental control or anything like that, then it wasn't on the trend and popular. The main reason behind the popularity of this platform is the freedom of chatting with random strangers by keeping yourself anonymous without getting in the eyes of your parents, partners, or anyone's eyes.
There was no reason to use Omegle if it had tracking or any parental control feature. There are already many social media platforms that offer parental control, tracking, and security features. So that parents can monitor their kids on those social media platforms. But Omegle isn't a social media platform. It's just a standard HTML website where random strangers can talk with each other. That's it! Hence, there's nothing like tracking, monitoring, security of parental control features on Omegle.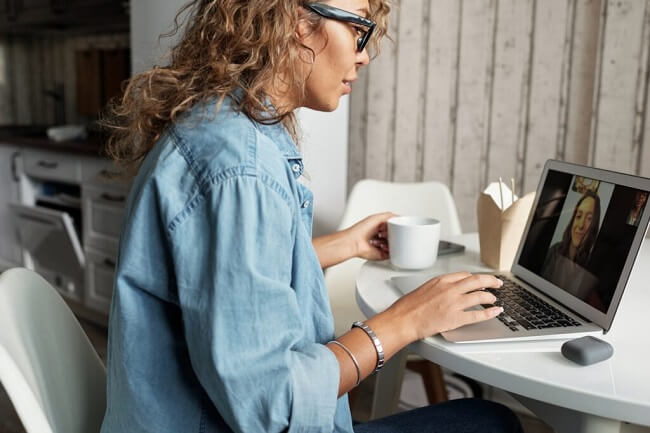 How to Keep Your Kids Safe on the Internet?
Below we've mentioned some of the best and authentic ways to keep your kids protected on the internet from bad people. All information that we've mentioned in this section is authentic and approved by respective institutes.
Teach your Kid to Figure out Which Stranger is a Bad Person and which one is a Genuine Person
We know in many other articles and researches, you must have read "don't let your child talk with strangers." This statement is correct and helpful for your kids if you don't want them to be confident in their practical life and make them mature. Yes, according to surveys of Havard and National Geographic, children who never met with strangers because their parents have told them not to talk with strangers are more likely to be unconfident, shy, and un-mature. It's a rule of thumb. If you want to get rid of fear, you've to face it. Hiding from that fear or weakness isn't a solution in any way.
That's why if you want to protect your kid from evil people, you've to teach them how to figure them out in advance before they hurt your kid. Stopping them from talking with strangers or anything like that will make them more fearful, un-confident and they are more likely to be a target of evil people.
Teach your Kids Not to Share Any Personal Information with Strangers
Anything can be tolerated, but sharing your personal information is an act that you can't tolerate. Once your kid shares his personal or private information with a random stranger on Omegle or anywhere on the internet, your kid is at significant risk. Information such as a home address, phone number, private images, or anything like that should never be mentioned with anyone on the internet unless you trust that person blindly. Therefore, you must teach your kid never to share personal or private information with anyone on the internet.
Use Parental Control Apps
According to statistics, 70% of kids all over the world own at least one smartphone with internet access. We know that it's not always possible for parents to keep an eye on their kid's activities. To come up with this problem, you can try out spyware services. They offer you a complete monitoring solution by which you can keep an eye on every activity of your kid's smartphone. Although there are thousands of spyware services out there on the internet, so far, we've found that KidsGuard Pro might be a good option.
First of all, this app is trusted by many other companies such as TechCrunch and Spydrill. Secondly, the features that KidsGuard Pro offers in this price range, no other spyware service offers. Lastly, the KidsGuard Pro is one of the leading monitoring services for Android - KidsGuard Pro for Android, iOS - KidsGuard Pro for iOS, and Windows platforms - MoniVisor that fall in the top 5 best monitoring services according to the user database.
Conclusion
The trend of cyber-bullying has been increasing day by day,especially after the popularity of Omegle, most kids and teens are at significant risk of getting into the target of evil people. This all is happening because the majority of the parents never look after their kid's smartphones.
Kids under 18 are not mature enough to differentiate between good and evil on the internet. That's why many researchers suggest always keeping an eye on your kids' activities until they cross the age of 18. However, spyware services such as KidsGuard Pro might be a better option if you want to monitor every single activity of your kid's smartphone remotely from anywhere and anytime around the world.