APKPure is one of the leading APK websites on the internet. The website offers a huge variety of Android APKs that allows you to download your desired application outside of the Play Store. APKPure was launched in 2014, and today it's the internet's leading Android app store after the Google Play Store.
However, unlike the Play Store, you can't blindly trust the APKPure as it's not an official store by Android. So, is APKPure safe and trusted? In this article, we've written a complete review on APKPure and will explain to you if this website is trusted or not.
Why Do People Download from APKPure?
There are multiple reasons for the users to download from the APKPure. It can be due to the unavailability of the corresponding app on the Play Store, testing purposes, or anything else. Here're some most common reasons for people to choose APKPure:
Unavailability of the Apps.
Error while downloading from the Play Store
I don't have access to Google ID because Play Store doesn't work unless you sign in to your Google ID.
Want to download a crack app.
Want to download the APK file on their non-Android device.
Is APKPure Safe?
This Trojan was responsible for showing ads on the home screen, the opening of random browser tabs, and, in severe cases, the download action of the unknown malware apps. They were redirected by the Trojan code presented inside the APKPure's SDK code.
However, recently, APKPure released their updated version, claiming that the issue is fixed. In terms of the applications inside the APKPure, they're also safe. APKPure runs a strict manual virus-checking that ensures that the app doesn't contain any virus before publishing it on APKPure's market.
Still, we don't see any genuine reason to use APKPure over the Google Play Store unless you're a developer and using it for testing purposes. Google Play Store is the official app store by Google which holds more than 50 million applications in its library. Therefore, there is no guarantee that APKPure is 100% safe.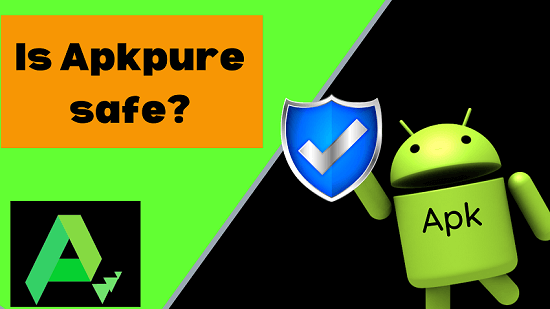 Pros & Cons of APKPure
Here're some of the Pros & Cons of the APKPure platform:
1. Pros
Holds the biggest library of APK's on the internet.
Easy to use.
2. Cons
The APKPure app was claimed to have a Trojan Horse in the past. So nobody knows if it will come in the future versions. Once the Trojan finds the source code of the application, it'll try to come back to that code sooner or later.
The APKPure does run some virus scanning, but nobody can give you 100% surety if the app you're downloading from the APKPure is 100% safe. It's a private and unofficial source of Android applications. And unofficial can never be 100% trusted.
APKPure's application shows unethical and vulgar advertisements that might not be suitable for kids under 17.
How to Verify Your APK Files Are Safe?
To verify your apps from the APKPure, you can try using ClevGuard. An all-in-one anti-spyware software is used to protect your privacy and detect malware, Trojans, junks, and spyware. ClevGuard offers 24/7 real-time protection and will notify you if any suspicious activity happens in your smartphone, e.g., Trojan acts, spyware detection, camera/microphone access by the application in the background, etc.
Verify Your APK Files Are Safe with ClevGuard
Step 1. Click the "Google Play" button below to download the ClevGuard application from the Google Play store. Our official app is only available on the Play Store.
Step 2. Open the ClevGuard, scan the phone. The scanning will take a few minutes. During that process, the ClevGuard will detect all those applications and files that may contain harmful and dangerous codes.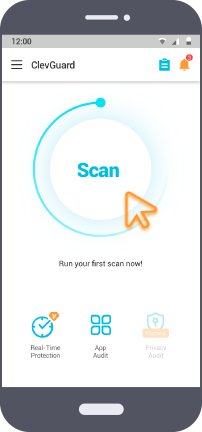 Step 3. Now, check the scan report and then you can check if there is any dangerous APKPure file. If yes, you can click the "Resolve All" button to remove all dangerous files. We highly recommend taking action against those apps which are unknown and alerted by the ClevGuard.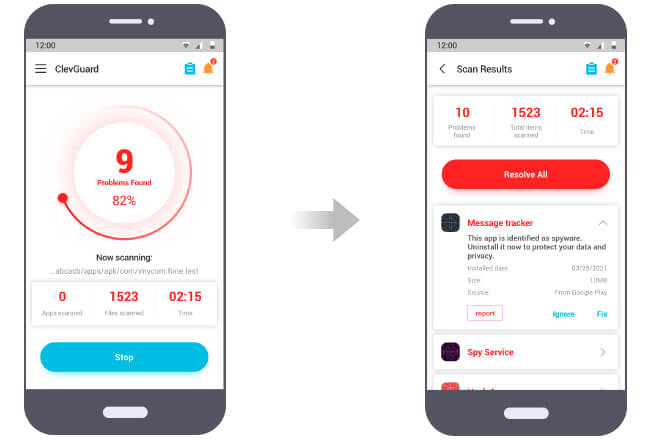 What Do ClevGuard Anti-Spyware Offer?
Here are the features that ClevGuard offers in its anti-spyware section for the APKs installed by APKPure.
Real-Time Spyware Detector and Remover:
ClevGuard offers a real-time spyware detector. This feature scans the APK to its core and searches for the functions and activities that match the definition of spyware. Therefore, you will know if the application is clean or spyware.
Email Leak Checker:
In some cases, the APK might leak your email in a data breach. In that case, all the details, passwords, and information linked with your email will also become vulnerable. You can check this on ClevGuard by entering your email on the ClevGuard's leak checker. This feature will alert you if your email has been a part of any data breach.
Clear Junk Files:
In certain cases, the APK creates temporary junk files in your phone's RAM and ROM that can end up making your smartphone slower. You can't clear that junk manually. ClevGuard offers a junk cleaner that cleans all the junk files from your smartphone.
Protect Phone Microphone and Camera:
This feature will notify you if any application, particularly APKs, uses your smartphone's camera or microphone in the background. This notification can save you from being a part of the data collection scheme by the applications.
Extra Tips: What to Do If My Kids Download Inappropriate APKPure Files?
In that case, you can try KidsGuard parental control. This service lets you monitor your kid's smartphone, e.g., what they do on the smartphone, their activities and more that can help you monitor your kid's phone.
Block Apps: The KidsGuard parental control allows you to block certain applications or restrict the usage of those applications for a certain time.
Track Location: The KidsGuard parental control allows you to track the location of your kid's smartphone. Therefore, you can track them remotely wherever they go if they use an application that makes them go outside physically.
Take Screenshot: You can take the real-time screenshot of your kid's smartphone. Therefore, you'll know exactly what type of content your kid is accessing on their smartphone through the screenshot.
Filter Calls: With the call filter of KidsGuard, you can easily block spam, dangerous and unnecessary calls on your kid's smartphone. The KidsGuard will cut all the incoming calls coming from those numbers.
Check App Activities: You can check the weekly/daily report of your kids' most used smartphone. Therefore, you'll know how much they are using the APKPure's downloaded application.
Block Websites You can block inappropriate, spam and violent websites through KidsGuard. THerefore, if APKPure's website prompts your kid to visit that website, KidsGuard will block that URL before your kid accesses it.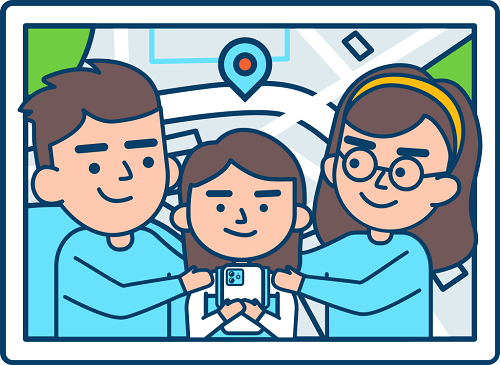 FAQ about APKPure
Here's a short FAQ regarding the APKPure:
Q1. Is APKPure Only Available for Android?
Yes, of course. APKPure is an APK market, and APK's are only made for Android devices. You can access the contents and download the APKs on other devices. You can only install the APK on Android devices.
Q2. Is APKPure Legal?
Yes, it is. It's legal in all the countries where APK's are legal. APKPure doesn't hold any content that can make it illegal or get it banned. The website is accessible in 180+ countries.
Q3. Is APKPure a Virus?
No, it's not. There were some issues with the APKPure, but recently, the developers of APKPure have fixed them. The issue was the Trojan code in the SDK menu.
Conclusion
APKPure is one of the leading APK markets on the internet. However, is this website secure and safe? We've written a complete guide on APKPure's safety and security in this article. Moreover, we've also mentioned ClevGuard, which can help you make your phone more secure from an unknown virus from the APKPure's installed APK.