Question: What is GroupMe App?
GroupMe is a trendy free chatting application that allows you to send a text to other individuals and stay in touch without paying anything. This app is so popular among kids, they use it to manage school projects, sports competitions, and other events.
Additionally, this app helps them to communicate with friends and family, and they share their pictures and photos with friends and family on the GroupMe app.
In this GroupMe review article, we will discuss what is GroupMe app, the pros and cons of the GroupMe app, and will guide you on how to use GroupMe safely.
What Can Users Do on GroupMe?
GroupMe app is considered a free chatting application, but it's more than a chatting app because it includes numerous latest features. GroupMe users can create personalized groups and invite their favorite people for fun.
They can create their own memes and share them with friends, and this app also allows you to like someone's messages in the conversation.
Additionally, the user can send their pictures and videos with loved ones. GroupMe app also has a camera option where the users can record a happy moment and can share with friends. It also has amazing features like gallery view, where they can see what pictures and videos are shared in a group with gallery view feature.
Gallery view. Like other social sites Facebook and WhatsApp, users can share their location on the GroupMe. Moreover, the GroupMe users can set their Calendar to add events to date and time; they can be reminders of offline meetings, etc.
If the sound of the GroupMe notification bothers you, or you don't want to receive the notification, you can mute notification of this app.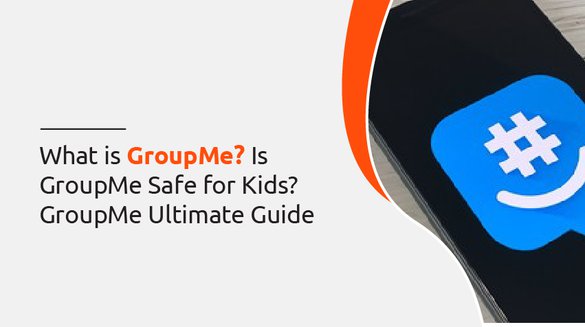 What Parents Need to Know about GroupMe?
Without knowing about the app and allowing your kid to be the user of any app or website could be dangerous. That's why if your kid is making a request to create an account on GroupMe, you have to know the important things about this application.
GroupMe is a free messaging application that allows one-on-one chat and supports group chat. This app is totally free and has no limit to sending and receiving messages. It is not just an app for interacting with family and friends. People can use this app for official work like managing teams, school projects, meetings, etc.
In addition, GroupMe contains tons of GIfs, characters, and emojis that help to share the feeling and situation with a single emoji. But there are various inappropriate GIFs and emojis such as sexual emoji, drugs use emoji, etc.
The kids can easily find these emojis and gifs with a single click. Additionally, the user has no control over the shared content on GroupMe.
Because they can block the content and can't revert the sent message, videos, or pictures. usually people ask how old do you have to be to use GroupMe? The experts suggest people over 16 should use GroupMe.
NOTE:
Finding a monitoring app which can be use to monitor your kid's your spouse's phone? KidsGuard Pro is the best choice for you! It is 100% undetectable, let you check their online activity in real-time. Don't miss, simply click Monitor Now below and sign up an account to start your monitoring!
Is GroupMe Safe for Kids & Why?
Kids have been using GroupMe for a long time, but the question is GroupMe safe for kids?
No this is not safe for kids. Many kids demand their parents to let them create an account on GroupMe just because their friends are already on GroupMe and they also want this application on their device, but parents should know that there are a few disadvantages of GroupMe such as:
1. Easy access to sexual content
One major disadvantage of GroupMe is the risk of exposure to sexual content to kids. It is not only shared content, but kids can also find it through gifs, images, and videos. Additionally, the kids can visit the shared ULR of sexual content without leaving this app. The bad thing is that parents can't block this option because GroupMe has no internal parental control.
2. Bullying is common on GroupMe
This app is also spreading bullying like all other apps. Kids can group and bully one member. This shatters the other person's confidence. Moreover, screenshots are common nowadays and can be posted on other apps. This can be depressing for the victim.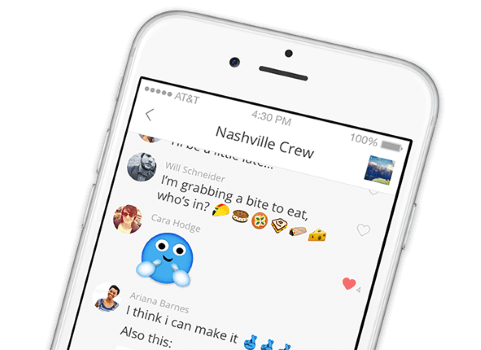 3. Group chat has become a controversial issue
According to research, there are high chances of sexting on this app. Most parents complain about this issue. Kids can get chat invitations from any group. This can be dangerous for the kids as talking to strangers is not safe. You kid can become prey to porn or drugg.
4. No option to revert the message
Like other apps, GroupMe does not seem able to delete past messages they have sent. It shows that whatever your kid shares when he's not in the right mood becomes permanent on the app. Therefore it is known as a digital footprint. Everything you do on this app is traceable.
How to Make GroupMe Safe for Kids?
As you know, GroupMe is not safe for kids because of different factors. That's why it is very important to make it safe for the kids. Here are some effective ways to make it safe for kids:
1. Using the KidsGuard Pro monitoring app to monitor their activity
The most effective way to make GroupMe safe and suitable for kids is installing the KidsGuard Pro monitoring app. This app helps you to monitor your kid's activity on their phone.
KidsGuard Pro monitoring app allows you to watch all shared files sent emojis, memes, and GIFs by capturing the screenshot of the screen.
In this way, the parents can be aware of what their kids are doing on social medias.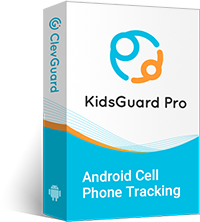 KidsGuard Pro for Android Features
Track cell phone location in real time and view location history
Check all incoming and outgoing calls & SMS
Spy on social media apps like WhatsApp, Instagram, Snapchat, Facebook, Viber, WeChat and more
Remotely access the files on the target phone, like contacts, photos, call logs, etc.
2. GroupMe parental control
The second method is to use the GroupMe parental control feature. This is also a working method that helps the parents to control the kid's activity on GroupMe. Blocking someone on GroupMe is easy because this feature allows the user to block any user.
If someone is sending inappropriate messages or files to your child, you can simply block them.
Moreover, you can activate the "request to join feature," which will help you control kids' activity. By enabling this feature, the person who joins the chat with your kid or tries to add will need your permission.
If you will not allow them or decline their request, they can't reach your kid.
3. Conversation
The best and easiest way to protect your kid from GroupMe dangers is to talk to them.
Discuss with them the plus and minus points of GroupMe. Make them understand these apps are for some official work like managing projects, sports teams, event organizations, and study purposes.
Tell them about the dangers of GroupMe, make them aware about cyberbullying, harassment, blackmailing, inappropriate stuff, etc. furthermore tell them how can y
They avoid such situations on GroupMe ، in this way they can keep their kids safe.
4. Set restrictions
As you know, providing a personal phone to a kid is not highly appreciated because it has many drawbacks. If you have given a mobile to your kids, make some rules and set restrictions.
Just allow them to use their mobile phone for a few hours. Set a time limit for each app to protect them because overuse of any app makes them addict.
FAQs about GroupMe
Q1. Is GroupMe better than WhatsApp?
No, GroupMe is not better than WhatsApp because it is not as secure as WhatsApp. All kinds of WhatsApp messages are encrypted end to end. People can revert sent messages, videos, and pictures on WhatsApp, but this option is not available on GroupMe.
Q2. How is GroupMe better than texting?
GroupMe is better than texting because it does not charge and has no limit for sending messages. On the other hand, texting is costly when you deliver a message to multiple people to inform them that the texting charges are high. So,it's better to use GroupMe for chatting.
Q3. Are GroupMe messages private?
Yes, GroupMe messages are private. People can create private groups where they can chat with someone, and this chat will not be visible to others.
Final Words
GroupMe is a messaging app that is available free of cost on android, iOS, and pc. Kids especially this app to contact other students and teachers about study-related stuff. But GroupMe is not suitable for kids. The environment of this app is not kid friendly because this app includes inappropriate stuff that promotes cyberbullying and harassment. Parents should watch their kids' activity on this app. KidsGuard Pro monitoring app is the best option for parents to monitor children's activity on GroupMe. Additionally, parents can use the free GroupMe parental control feature.