As a writer and a journalist, I've always been curious about the different tools and technologies that we use to communicate with each other. One such tool that has gained a lot of attention in recent years is FlexiSPY. FlexiSPY is a mobile monitoring software that allows you to track and monitor the activities of a target device.
In this comprehensive FlexiSPY review, we will take a closer look at its features, compatibility, installation process, pricing plans, pros and cons.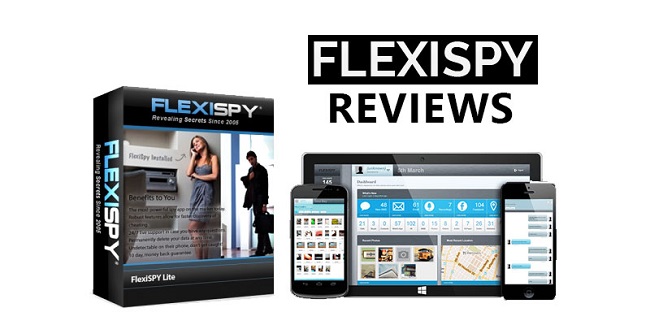 Part 1: A Full Review of FlexiSPY Phone Tracker
1. Introduction to FlexiSPY and Its Features
FlexiSPY is a mobile monitoring software that allows you to track and monitor the activities of a target device. The software is designed to work on both Android and iOS devices and offers a range of features that allow you to monitor everything from calls and messages to social media activity and location tracking.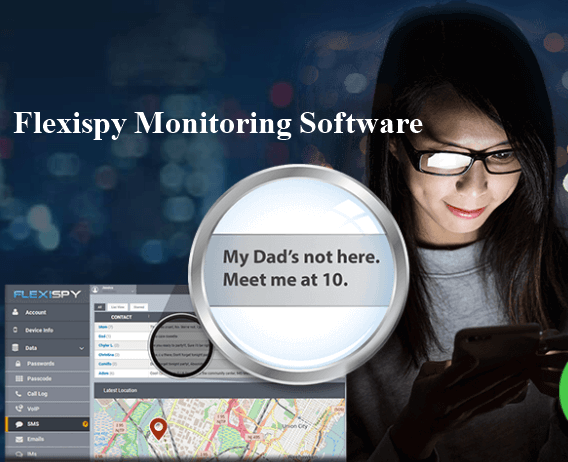 FlexiSPY offers a wide range of features that allow you to monitor the activities of a target device. Some of the key features of FlexiSPY include:
Call monitoring and recording.
SMS and instant messaging monitoring.
Email monitoring.
GPS location tracking.
Social media monitoring.
Keylogging -track all the keystrokes made on the target device.
Remote control of the target device.
2. How Does FlexiSPY Work?
FlexiSPY works by first being installed on the target device. Once installed, it runs in the background and starts monitoring the device's activities. It then sends the monitored data to a secure online account, which can be accessed using a web browser on any device.
To access the monitored data, you need to log in to your FlexiSPY account using your username and password. The data is organized into different categories, such as calls, SMS, GPS, and social media, making it easy to navigate and find the information you need.
3. Compatibility with Different Devices and Operating Systems
FlexiSPY is compatible with both Android and iOS devices. However, the features may vary depending on the operating system and the version of the device. For example, the call recording feature is only available on Android devices, while the keylogging feature is only available on iOS devices.

It's important to note that in order to use FlexiSPY on an iOS device, you need to jailbreak the device. Jailbreaking your device can void the warranty and may also make it vulnerable to security threats.
4. How to Install and Use FlexiSPY
Installing FlexiSPY can be a bit complicated, but the company provides detailed instructions on their website. The installation process involves downloading the software onto the target device and configuring it to start monitoring.
Once the software is installed, you can access the dashboard from any web browser and start monitoring the activities of the target device. The dashboard provides a comprehensive overview of all the monitored activities, including call logs, messages, social media activity, and location tracking.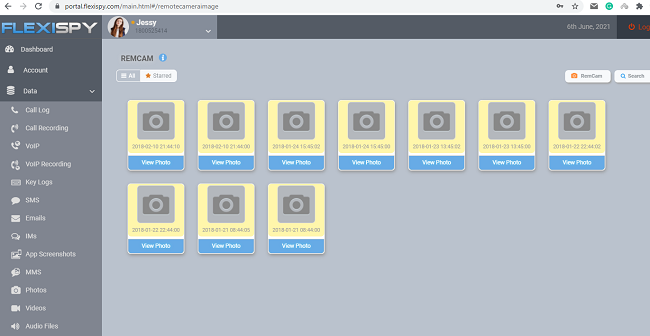 5. How Much Does FlexiSPY Cost Per Month?
FlexiSPY offers different subscription plans, depending on the features you want and the duration of the subscription. The plans range from $29.95 per month for the Lite version to $199 per month for the Extreme version.
The Extreme version includes all the features provided by FlexiSPY, including live call interception, ambient recording, and remote camera and microphone activation. It is important to note that FlexiSPY's subscription plans are relatively expensive compared to other spyware apps in the market.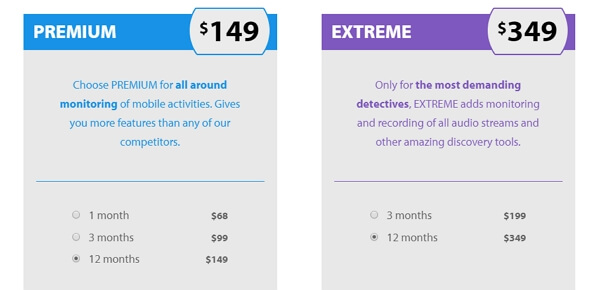 6. Can FlexiSPY Be Detected?
One of the biggest concerns when it comes to spyware apps is whether they can be detected by the target device's user. FlexiSPY is designed to be undetectable, which means that it runs in the background without the user's knowledge. It does not show up in the device's list of installed apps, and the target device's user will not receive any notifications or alerts when it is installed or running.
However, it is important to note that if the target device's user is tech-savvy, they may be able to detect the app's presence by analyzing the device's battery usage or data usage. Therefore, it is recommended to use FlexiSPY with caution and to ensure that you have the legal right to monitor the target device.
7. Pros and Cons of FlexiSPY
Pros

Ability to intercept live phone calls.
Block specific numbers from calling or texting the target device
Remotely activate the target device's camera and microphone
Cons

Old-fashioned and unfriendly user interface.
Complicated installation process.
Expensive pricing: advanced features that are only available in the Premium version.
Messenger, Discord, Snapchat, YouTube and TikTok monitoring are not supported.
Record screen, keywords tracking, and data export are also not supported.
8. Reviews from Flexspy Customers
To get a better understanding of how FlexiSPY performs in real-world scenarios, we looked at some customer reviews. Overall, the reviews were mixed, with some customers praising the comprehensive monitoring features and others criticizing the complicated installation process and high pricing.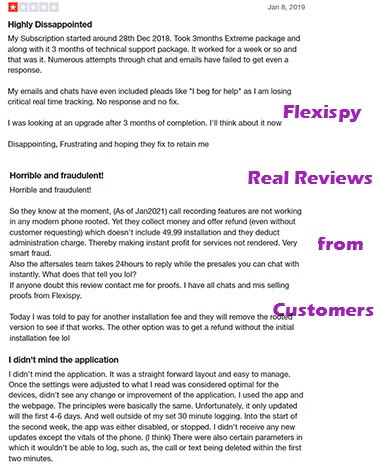 Part 2: What is Better Than FlexiSPY? -- KidsGuard Pro
If you're not comfortable using FlexiSPY or if it doesn't meet your requirements, there are several alternatives available in the market. One of the popular alternatives to FlexiSPY is KidsGuard Pro.
KidsGuard Pro is a comprehensive cell phone tracker that supports Android and iOS monitoring without rooting or jailbreaking. Compared to FlexiSPY, it has more monitoring features while has a much lower price. KidsGuard Pro uses advanced encryption technology to ensure that the data is secure and cannot be accessed by unauthorized users.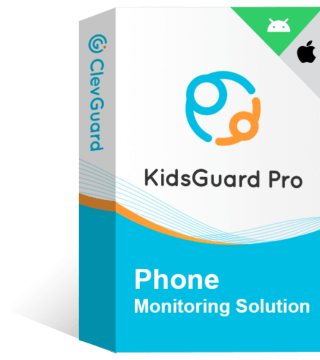 KidsGuard Pro: Better Cell Phone Tracking Software
100% safe and undetectable, you can monitor your kids or loved ones without them knowing.
Monitors everything on the cell phone like photos, videos, messages, call logs, browser history, app activities, etc.
Supports almost all social media apps monitoring such as WhatsApp, FB/Messenger, Ins, Discord, Snapchat, Telegram, YouTube, TikTok and more.
Can also be used to track mobile location in real-time or location history, specific addresses, date and time will be shown.
The KidsGuard Pro App is newly released that allows users to check the dashboard on the smartphones.
It has the fullest compatibilities with Android and iOS devices/versions compared to other competitors.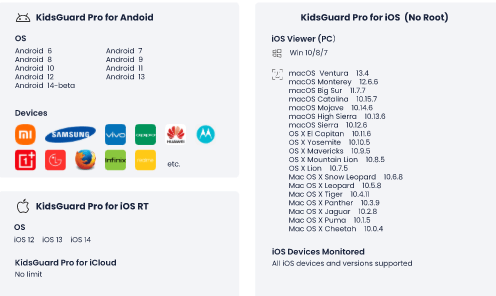 How to Use KidsGuard Pro to Monitor Android Devices:
Step 1. Creating a KidsGuard Pro account by signing up/in and get a subscription plan for KidsGuard Pro.
Step 2. Download the software from www.clevguard.net on the target Android devices and then install it. Complete necessary settings on the phone by automatic configuration or manual configuration.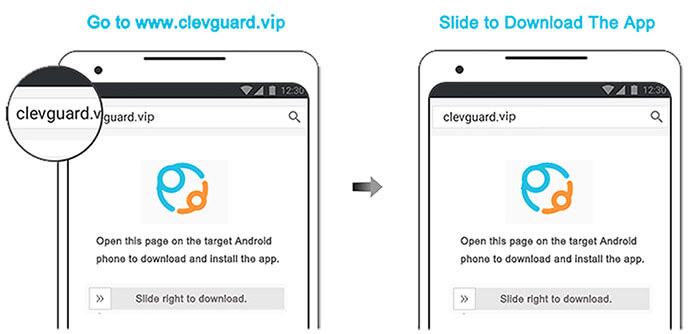 Step 3. Go to the KidsGuard Pro dashboard and bind the device. Wait for the data is synced completely. Then you can start monitoring it.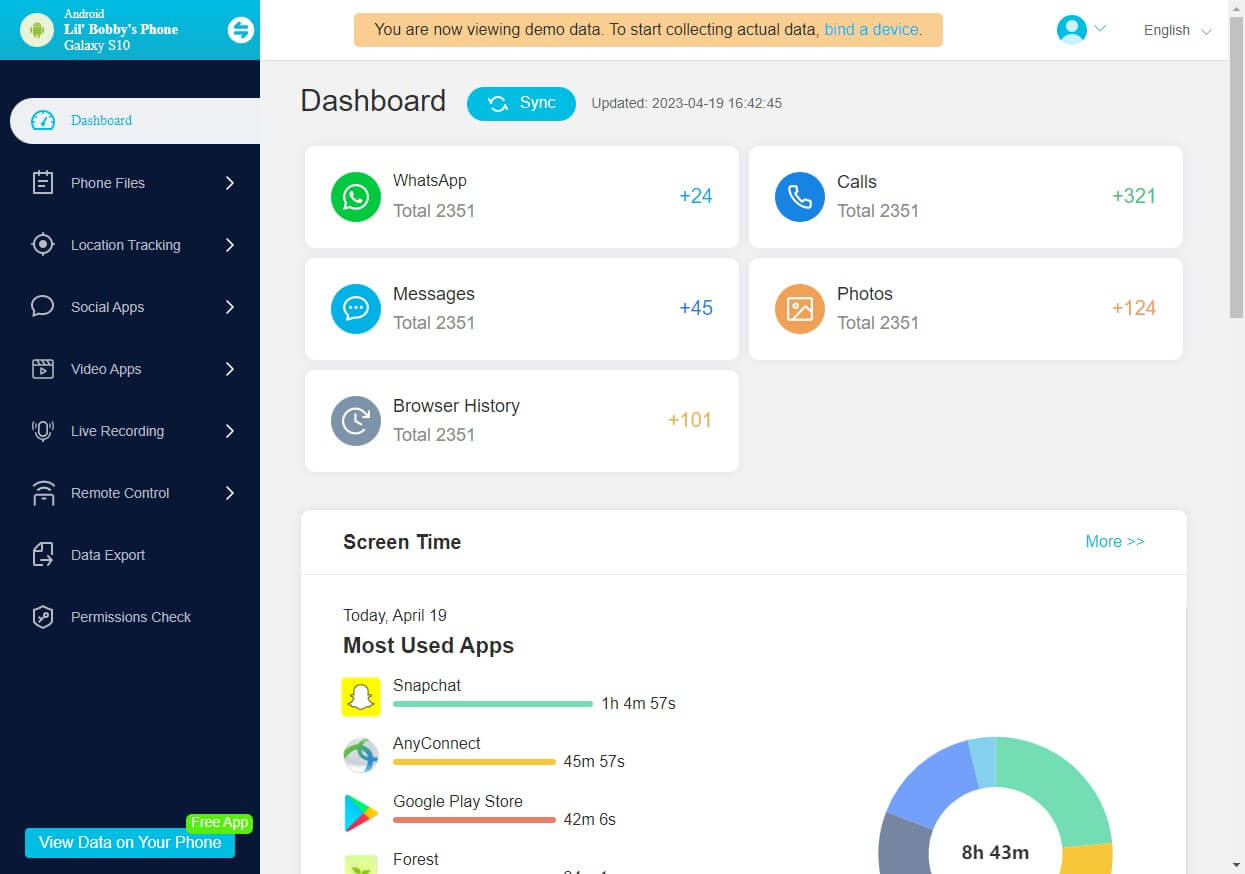 How to Use KidsGuard Pro to Monitor iOS Devices:
Step 1. Sign up/in your account and purchase a plan. Download and install KidsGuard Pro from www.useapp.net on the target computer.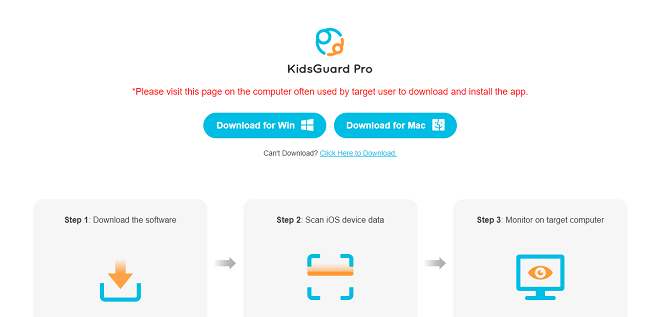 Step 2. Connect the targeted iOS devices to the computer via USB cable or WiFi. Then the data will be backed up and analyzed. After that, you can view them on the computer.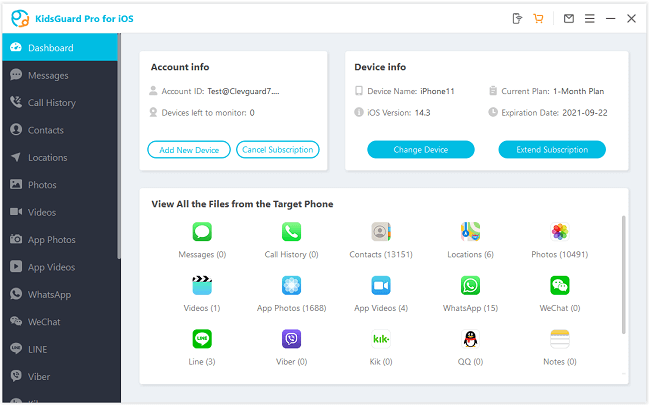 FlexiSPY vs KidsGuard Pro: Full Comparison
| Features | KidsGuard Pro | FlexiSPY |
| --- | --- | --- |
| Compatibility | Android/iOS/Win/Mac | iOS/Android |
| Price | $39.99 | $119 |
| Installation | Easy | Difficult |
| Messenger Monitoring | | |
| Discord Monitoring | | |
| Snapchat Monitoring | | |
| YouTube Monitoring | | |
| TikTok Monitoring | | |
| Contacts/Call logs | | |
| Photos/Videos | | |
| Messages | | |
| Browser History | | |
| Locations | | |
| Geofence | | |
| Record Screen | | |
| WhatsApp Monitoring | | |
| Ins Monitoring | | |
| Track Keywords | | |
| Data Export | | |
| Rate | | |
Conclusion: Is FlexiSPY Right for You?
FlexiSPY is a powerful mobile monitoring software that offers a wide range of features that can be useful for parents and employers. However, the complicated installation process, high pricing, and legal implications may make it unsuitable for some users.
In this situation, we recommend using a better alternative -- KidsGuard Pro. It is more safe, easier to be used and has more monitoring functions. Just give it a try and you won't be disappointed!