"Do you want to find your old school friends? Are you worried that your newly hired employee might have a criminal record? Are you worried about your roommate because you don't know about his past record?"
If you are worried about these things then the solution to your problem is in this article! The best option that can help you in such a scenario is CheckPeople. It's an online platform that provides you information that you need by using the public recorder. These services were launched in 2013 and till now it's helping millions of peoples to get information about the backgrounds of people that they interact in lives. Let's dive deep into it.
We will cover the given topics in this newest CheckPeople review.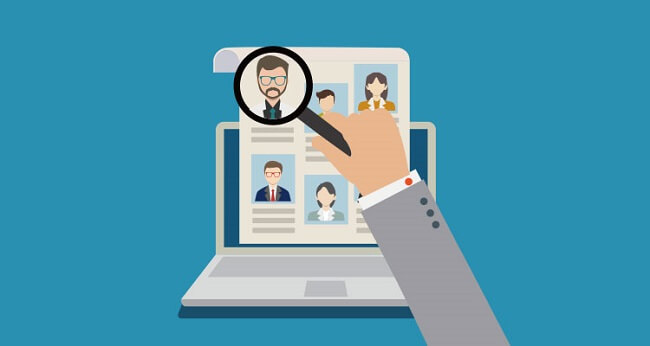 Part 1: Search Result CheckPeople Provide
Criminal Record
You will get a report that will have accurate information regarding the criminal records of a specific person you are searching for. These records contain information like how many times this person was arrested and how many convictions they have had till now. You can have decided on the information provided by CheckPeople whether the person is reliable and responsible or not. You can use this service to check on your friends, colleagues, and other people with whom you are meeting for the first time.
Check Social Media Accounts
People Search is very helpful when it comes to social media and social networking websites. You can get a report on the person's social media accounts and other contact information as well. You can find your childhood and old school friends as you can get their contact information and social media accounts as well this can lead you directly to them. Also, you can see their social media activities, for example, see their activity on Facebook.
Reverse Phone Number Lookup
If you are receiving phone calls and text messages from an unknown number and you don't know who the person is. CheckPeople can help you to find that who the owner. Even if you don't know the name, you can reverse the phone number look with the number using CheckPeople. You just have to type the phone number in the search field and CheckPeople will send you the data associated with that.
Sex Offender Database
CheckPeople updates its database that gets information about illegal and criminal activities like sexual harassers and sex offenders as well. You have to just search the name of that person and this way you can get information about your daughters' friends as well or your spouse If you are a female, this function is important!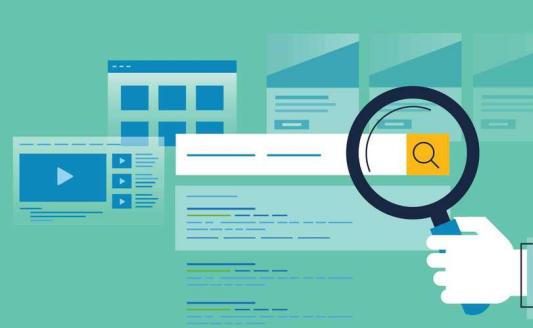 Address Lookup
The people look feature of CheckPeople can help you find the address of any person. What you have to do is just type the name and phone number of a person to whom address you want to know look for. It will speed up your life as you don't have to spend a lot of time viewing Google maps.
Email Lookup
What to do if you are looking to find the email address of a business or you want to contact someone. For your essence and reliability, you can use the People Lookup tool of CheckPeople. Even if you are not able to get the email address, it's sure that you will find some other source of contact to reach that person.
Traffic Records
If you are interested in finding the traffic record of someone, you can do it with a single search using CheckPeople's people lookup service. This will reveal all the public records such as traffic recovery, how many times you have been issuing a ticket, DUI, and other criminal records that are publicly available.
Background Check Yourself
It's not always about others, you can do a background check on yourself as well. You can get all your criminal recovers, arrest records, current contact details, previous contact details, nationwide court documents, instant deep web search. But you can't use it to check the employment history of your target persons.

Part 2: What Makes CheckPeople Stand Out?
You can use CheckPeople.com to get basic information regarding any person such as contact details including phone number, email, address, and another public recorder like criminal and traffic records as well. Here are some pros and cons regarding CheckPeople.com.
Pros of CheckPeople
The site is simple and you don't have to create an account to get information.
It's the very affordable and cheapest way to check the background and other details related to a person.
All the information is generated in a report format and it's easy to scan through it.
It doesn't take many resources and you just need an internet connection to use it.
You don't need any registration number or NIC number by typing name simply you can get information that's public.
Cons of CheckPeople
Sometimes the website fails and you don't get any information related to the person you are looking for.
They charge you when you ask them to download a PDF and does not provide everything in one fee.
It may be possible that the information you are getting is not real and it's not real-time data whereas in KidsGuard pro you get to control all the data such as social media, email, address, and phone number, etc

Part 3: How much does CheckPeople Cost?

One Month Plan

The one month plans to come along unlimited background reports, reverse phone lookup in $27.65 per month and it's recurring automatically every month even if you don't subscribe by yourself it will do automatically.

Two Month Plan

The two-month plans aren't different than the one-month plans as they provided you unlimited background reports and unlimited reverse phone lookup with just a little bit higher price that's $27.97 for two months. Here you get one month free as compared to the first plan.

Power Plan

Power Plan costs you around $17.16 per month but you get limited features for background reports and limited features on reverse phone lookup as well. It's an automatically a recurring subscription.

Limited Individual Report

If want to search about only one person and you don't want to use it again then you can subscribe to this plan and it's only limited to one-person background check and one reverse phone number lookup within just $4.95.

Part 4: The Truth Online Reputation Review

Nav Smith: "I searched for a person to whom I was dealing and I realized that was a fraudster. All happen because of checkpeople.com."

Kenzle Brannlgan: "Information was spot on and huge help. I tried to find it on other sites but wasn't helpful that much."

Joe Don Martin: "I paid 1$ but didn't realized that they are not good in pricing and will charge me more on every step and I got billed $29.17 for a month and I never used that even."

According to some of the reviews information that they deliver is authentic but not always and their subscription charges are not clearly explained. You may get charged a high rebate without you knowing.

Part 5: The Customer Service CheckPeople Provide

According to CheckPeople.com reviews on different sites, it's clear that CheckPeople provider different services such as tracking people through their public records to verify before giving them any job or being migrating next to someone's house, or sharing your room with someone you don't know. It includes all things from criminal recovers, convictions, traffic records, and death records as well.

It includes the records of all the sex offenders in the database and you can check the background of anyone freely for the people who are living around you. If you want to get a copy of the death certificate, you can take help for that as well on CheckPeople.com and you can also get other information such as the birthplace, parents, and spouse, etc.

Part 6: Some FAQ About CheckPeople

Q1. Is CheckPeople a Legit Site?

There's nothing that's illegal on CheckPeople as it's showing only that data that's available publicly. Sometimes the data gets mixed up with other data and you may not get good results but often it's legit.

Q2. Is CheckPeople Free?

The first search on CheckPeople is free and it doesn't charge anything like other websites in the same category do. But if you want to perform more than 1 background checks then you will have to buy a plan and you can buy any plan that fits best for your needs.

Q3. Are CheckPeople Record Accurate?

The reviews of CheckPeople are found positive often on reviews websites. But don't forget that all the data that CheckPeople provides are public records and it's publicly available. So, these records can't be outdated. You shouldn't completely rely on the reports that are provided by CheckPeople.

Q4. Can I Use the Background Check for Hiring Employee or Screening Tenants?

No, it's not made that for this kind of purpose. So, you can't use the Background Check for hiring employees or screening tenants as this purpose is governed by FCRA law.

Part 7: The Method that Make a Cancel Subscription

The one strangest thing that you would experience on CheckPeople is that it's not that easy to cancel a subscription-like on another website you can easily cancel your subscription at any time by just clicking a button. In order to cancel the subscription to CheckPeople, you will have to go through the terms and conditions and there you will see a toll-free number. On calling that number, you may have to wait some time as these helplines are often busy helping their customers to sort out their problems.

After few minutes, your call will be answered and you will be in contact with a customer agent. They may ask you why you are canceling. On your cancellation, they will give you a cancellation verification code and you will receive an email as well for confirming the cancellation. this is how you can cancel a subscription to CheckPeople as it's a time taking process and that's the only way to cancel a plan.

Conclusion

If you want to verify your employee's criminal records or the neighbors that are living next to you, you use services that are offered by CheckPeople. But these are not reliable and trustworthy. Because these records are provided by people and they may be not right or they can be outdated. So, you can get into trouble if you want to verify someone that's your business partner or your daughter's boyfriend.

In order to avail reliable tracking records and all the social media monitoring services and records, you can depend on the KidsGuard Pro for Android, this is a cutting-edge monitoring software, which can provide you powerful functions, including view 30+files such as Facebook, Snapchat, WhatsApp, Calls, SMS, Ins and so on. The functions of KidsGuard Pro for Android are much reliable and effective as compared to CheckPeople.