The bonding is a family strengthens when family members spend time with one another and engage themselves in fun activities. While technological advancement has widened the gap in physical interaction, technology is instrumental for any family to stay connected. If you want to spend quality and fun time with your family members, family games are the best way out.
Some family game apps allow family members to stay at their places and play in multiplayer mode remotely. Here is the list of the 12 best family game apps you should definitely try out with your family for unlimited fun.
1. Heads Up!
Heads Up comes with some cool game features. It has some diverse categories that let you challenge your friends directly on the same platform. The non-stop game serves ideal for your family or dinner party. It also lets you save videos of the gameplay and share them directly on Facebook.
The charades game is one of the best word guessing games where you will have to name celebrities, sing, or make silly accents. You will have to guess the word in different categories by only picking a card deck. You don't have to stress so much as you can skip the card to have a new phrase.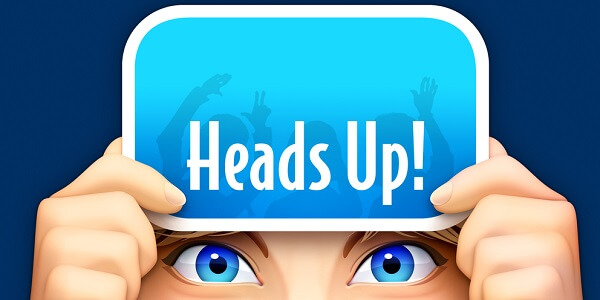 2. Carcassonne
Carcassonne is a great game for families due to its great mechanics. The board game lets you create a landscape, gain points, and claim areas. The game is about discovering the city of Carcassonne by placing abbeys, fields, cities, and roads. It also allows adding mini-expansions and scoring more points.
Carcassonne is perfect for up to six players and you can even play it in solo mode. It allows players to choose from different behaviors so that they can experiment through challenges. Additionally, the game comes with different strategic layers that let you refine your strategy.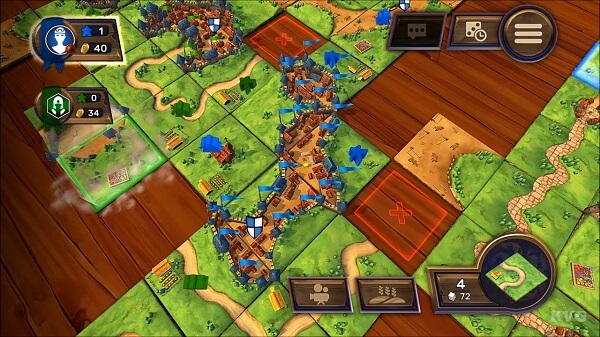 3. Words With Friends
Designed to keep you entertaining, Words With Friends comes with many challenges. It is a popular game that lets you play fast and smarter to earn rewards. Most importantly, the game serves great for improving your vocabulary. You can test your brain and even challenge your friends to be in fast play. It comes with a weekly challenge where there are themed badges.
Words With Friends lets you play in solo mode to further hone your skills. You can display your custom profile frames in a unique style and connect with players having similar skills. It is perfect for a wordie and has a heat map that reveals all the possible moves in a location.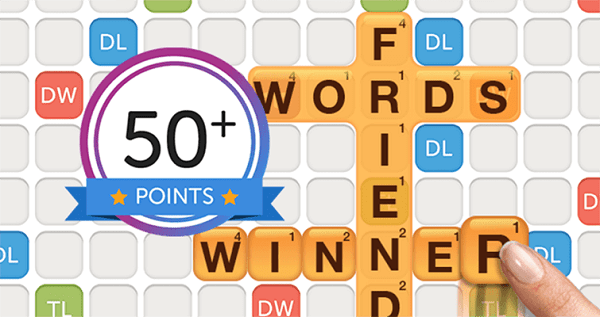 4. Psych!
Psych! has many different fun categories that let you play online games with your friends. You can easily outwit your friends and score points by giving the right answer. The family game is simple to play and challenge your friends. It is a sweet guessing game where you will have to articulate your answers with strategic thinking. It is about bluffing and improving your bluffing skills.
It can be great for road trips or a family game night. All you have to do is to take out your phone and bluff until the truth is revealed. It lets you have a perfect gaming experience as the online trivia game is about exploring your literary geniuses.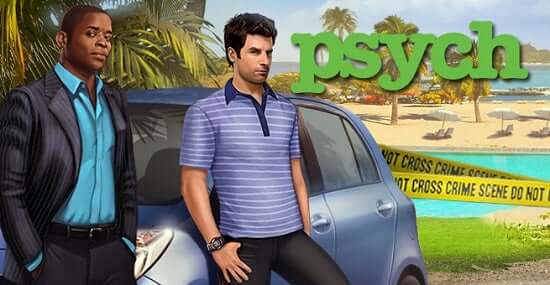 5. Mad Libs
Mad Libs is one of the greatest word games in the world. The phrasal template word game can be perfect for a party game. You can make hilarious high-quality text and it has many features. The game also lets you create custom libs so that they can be played by other people. It is highly engaging and you will also find audio effects and an original soundtrack.
One of the greatest advantages of having this game is that it is perfect for improving vocabulary as it gives you adjectives, nouns, and adverbs. The game features an engaging color palette and players can earn badges and stickers every time while playing.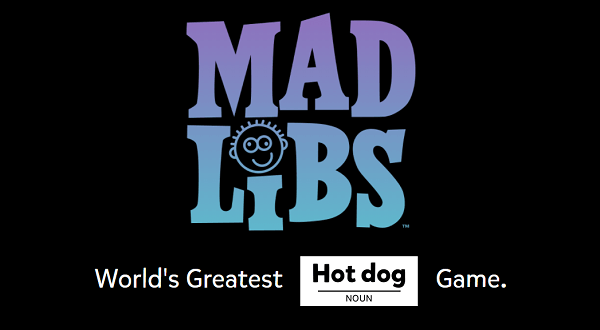 6. The Game Of Life
The Game Of Life is an interactive app that offers tons of fun for your entire family. It has amazing 3D animated reworking and is loaded with many features. You can choose from different multiplayer modes and play online with friends. By choosing from Local Play, you can play with up to three friends on a single device.
There is also the fast mode that has a different condition for victory. Additionally, the game includes many mini-games so that you can compete head-to-head. The Game of Life also lets you chat during online matches with expressive emoticons.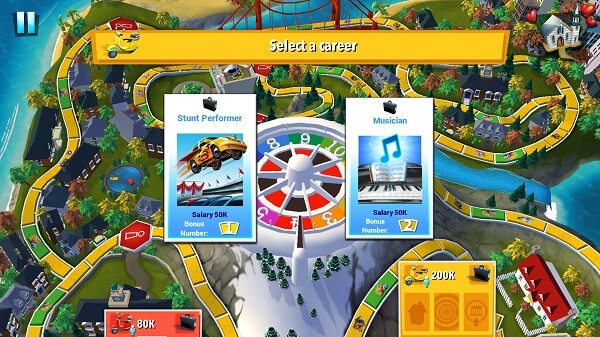 7. Scrabble
Most online game players are aware of Scrabble due to its popularity. It lets you have an authentic crossword experience with the Scrabble word, board, and tiles. The updated Scrabble game comes with many features so that there will be fast-paced gaming.
You can play games with friends from Facebook. Scrabble will let you have a personalized experience by collecting playable tiles. You can discover stunning tiles and there's much more. The game also lets you choose word games like Rush, Tumbler, Duels, and Word Drop.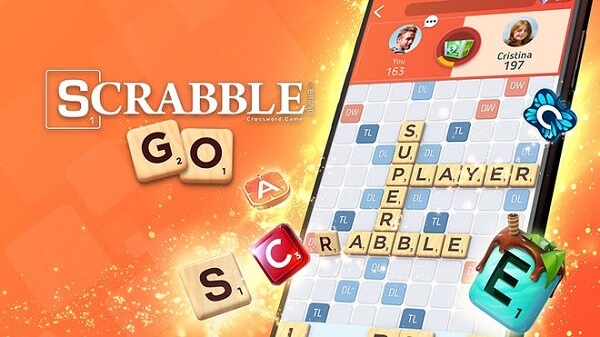 8. Ticket to Ride
In Ticket to Ride, you will find a game tutorial to know about the rules of the game. It offers you a complete adventure due to its easy-to-play strategy. One of the best things about the game is that you will never come across the same game again. When you select the cross platform mode, you can challenge players from across the world.
The local multiplayer mode lets you play with friends and you can even opt from single-player mode. The strategy game is perfect for people of all ages and the player will have to travel across the world with new challenges.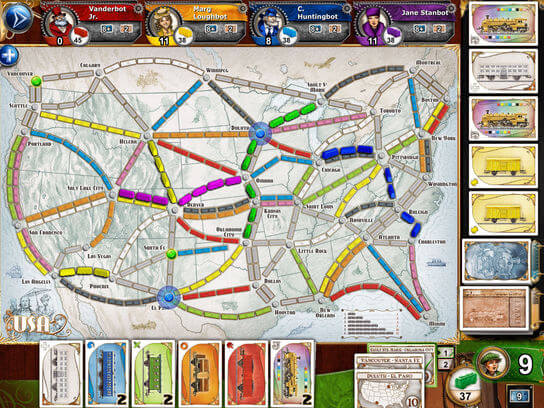 9. Battleships
Battleships or Fleet Battle lets you have a classic sea battle experience right on your smartphone. Players will have to defeat ships so that they get promoted to the Admiral of the Navy. This is a fun and fast-paced naval combat game. It lets you play with your friends through Bluetooth, Wi-Fi, and get online.
You can even chat outside of matches. It has a quick match feature where you will be getting instant multiplayer from the world. You can collect 3D ships and even ship skins to have perfect customization. Battleships lets you earn medals and play the game in different modes.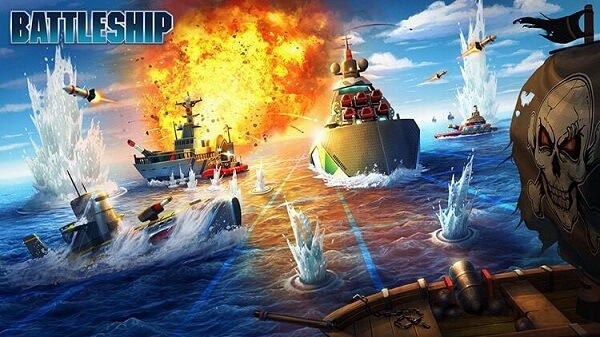 10. Yahtzee with Buddies
In Yahtzee with Buddies, players will have to score points. It is a dice game by rolling five dices to have different combinations. Players will have to roll the dice three times and they cannot use the same category again. It has many features like daily tournaments, multiplayer dice games, and classic board games.
You can easily play dice games with friends and even participate in board tournaments. The board game is highly challenging and offers addictive fun. Yahtzee with Buddies is a family classic game that comes with easy-to-learn board game rules.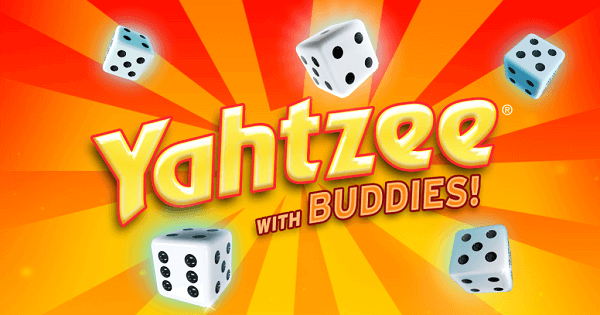 11. Finger Twister
Finger Twister is a super fun game that lets you choose from two different modes. With the Tap on Speed mode, you come across colored circles where you will have to tap on them one by one. With each level, the difficulty level rises too. The tap-on speed comes with five different levels. Another mode is the Classic Game where there can be a maximum of three players.
All you have to do is set the names and choose from touches. It is very exciting as the game will end when you touch the wrong colored circle or lift your finger. The last person to stay in the game is declared the winner. It is definitely one of the best family games to play.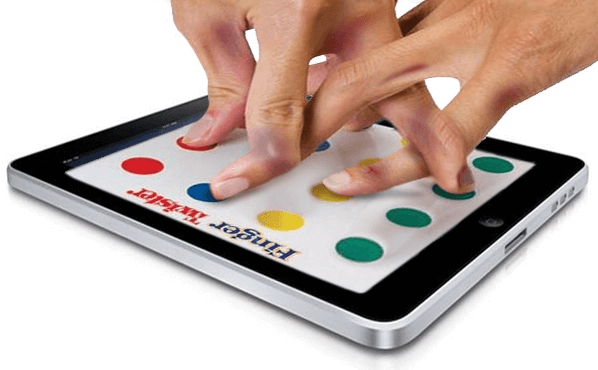 12. Teledoodle
Teledoodle is an exciting party game that allows you to draw while talking. You can use it in one device or several devices to accommodate up to 8 players. The best thing is that it contains over 1000 words so that the laughter continues.
Teledoodle does not require any drawing skills and you can even share your creations on email, Twitter, or Facebook. The telephone sketch out game allows players to draw before revealing the outcomes. It is suitable for people of all ages and serves great for gatherings or parties.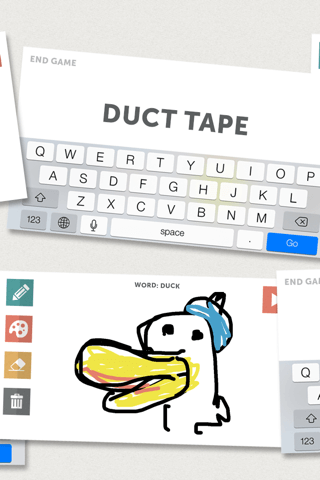 How to Protect Kids When They Play the Game You Don't Even Know?
If your kid has a computer where he plays games regularly, you should select the games he should be playing based on his age. However, if he plays any game that is not appropriate for him, you should come to know about it so that you can take proper steps.
That is why remote parental monitoring is important, and we recommend you install MoniVisor parental control on your kid's computer. You can check screenshots captured by MoniVisor to find out if your kid is playing any game that you don't even know.
Key Features of MoniVisor
Here are the features of MoniVisor that will help to keep an eye on your kid's activities on his computer and find out if he is playing any inappropriate game.
Check Screenshots:
MoniVisor takes screenshots of your kid's computer automatically at a regular interval. Therefore, almost everything that your kid does on his computer gets recorded. You can check the screenshots from your web dashboard and understand if your game is playing any inappropriate game in your absence.
Check Keystrokes:
MoniVisor records everything your kid types on his computer. The recorded keystrokes are logged app-wise, and you can check them from your dashboard. You can understand if he is searching for adult games on gaming platforms like Steam. Similarly, you can check what he is searching in Incognito mode on the web browser.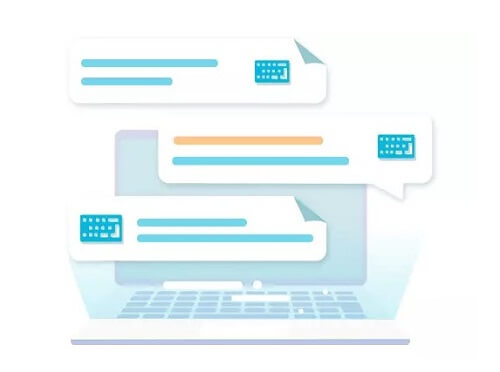 Track Download History:
If your kid downloads anything online, you get to know about it by checking out Download History from your Dashboard. You will get the URL from which your kid downloaded along with the file location where it is saved.
Track Browser History:
MoniVisor lets you check the browser history of your kid's computer on your dashboard. Just like keystroke logs, you can check if your kid is searching for games on the internet to download them. MoniVisor supports track web activity of Chrome, Firefox, Edge, Internet Explorer, and Opera. You can see the URL along with the title of the web page so that you can check them out instantly.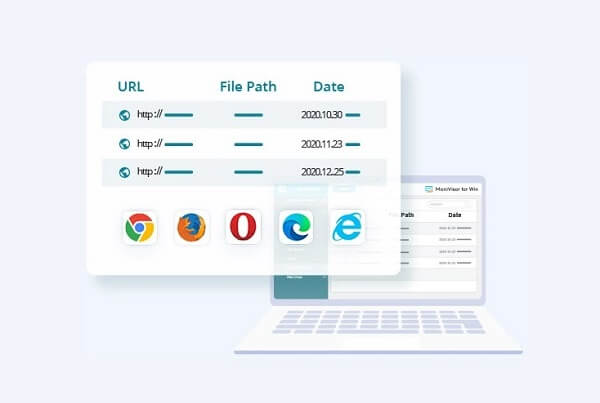 Monitor File and USB Activity:
If your kid deletes a game file after installing it or he renames the file so that you cannot catch it easily, MoniVisor records all such activities. You can check File Activity on Dashboard and check them out on the kid's computer to find out what they really are. Similarly, you can check if your kid has connected any USB device to install any game from external sources.
Check Web Chats and Emails:
You can monitor your kid's social media conversations along with files exchanged. By analyzing their conversations, you can conclude a lot of things that he might be hiding from you. Similarly, you get to check the emails sent and received along with attachments.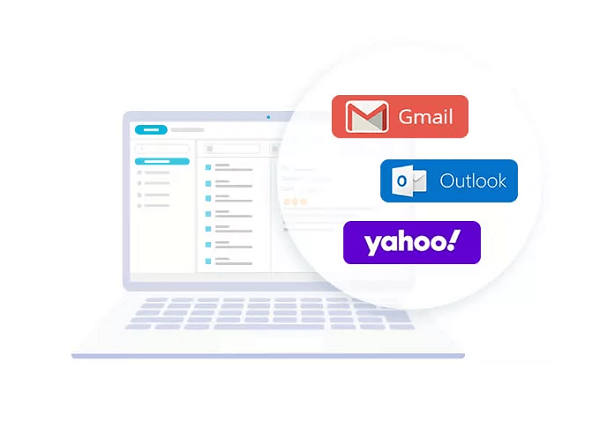 How to Protect Your Kids with MoniVisor?
Here are the steps to install MoniVisor on your kid's computer and start monitoring to protect him from all digital dangers.
Step 1. Click the "Monitor Now" button below to register an account for MoniVisor and choose a suitable plan.
Step 2. Download MoniVisor and install it on your kid's computer. Follow the on-screen instructions to set it up perfectly.

Step 3. Install MoniVisor web browser extension on your kid's computer.
Step 4. Come back to your device and open MoniVisor Dashboard online. Start monitoring all the activities on your kid's computer from your Dashboard.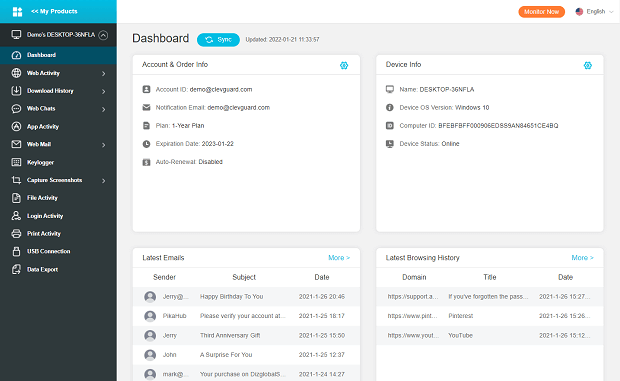 Conclusion
Well, we've compiled a list of the 12 best family games for every family to enjoy during their time together. Parents, on the other hand, are unable to play games with their children all of the time. At the same time, because the virtual world is so sophisticated, parental controls on a child's computer or phone are vital; they may help parents keep track of their children's actions in real-time. As a result, we recommend MoniVisor parental control to protect your kids.