YouTube is the most used app in the world, with 10 billion-plus downloads. People of all ages are using YouTube, especially kids are spending much time on YouTube, they watch gaming vlogs, cartoons, learning videos, etc.
But YouTube is not a safe app for kids because YouTube is full of adult content, inappropriate videos and abusive videos.
In this article, we will list the 5 best YouTube alternatives for kids. Parents can choose one according to your needs.
Part 1. Best 5 YouTube Alternatives for Kids
Here are top 5 YouTube alternatives for kids mentioned below.
1. Jellies
Jellies is a highly recommended entertaining app, and it is used for learning purposes. By choosing parents mode, this app gives complete control to parents' hands, and they are able to select the videos you want your kids to watch and learn.
By this, your kids will only watch those videos which you have chosen for them.
In addition, Jellies app includes all latest features which are safe for kids such as child mode, community driven. It also doesn't show any kinds of ads and unboxing videos. That's why jellies is the best YouTube alternative.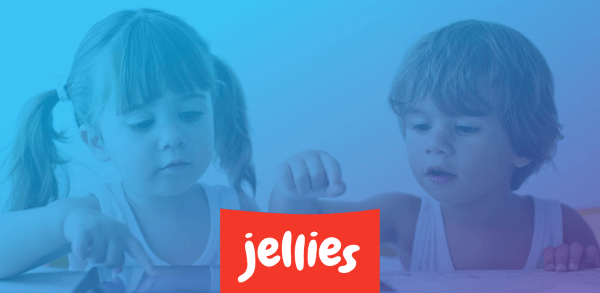 Pros of Jellies
30 days free trial is available.
Budget-friendly.
Contains 5200 preschool videos for kids.
No ads.
Inbuilt parental control.
No comment section.
Cons of Jellies
Various kids' videos are not available in free mode.
2. Nick Jr.
Basically, Nick Jr. is a YouTube channel containing all kinds of entertaining content for kids, like videos, shows, music, and interesting games. Nick Jr. also introduced an app that is kids friendly.
It doesn't contain any inappropriate content because its policy is strict about content. Besides, this app has the best features like live TV, alphabets buttons for learning, interactive games, audio instructions, etc.
This app contains all appropriate stuff for kids, so the nick Jr. app is safe for kids. Additionally, this app is free to download.
However, if you want to access all content of this app, you have to purchase its premium version. This app is perfect YouTube alternative app for little kids; they can learn too much from this app.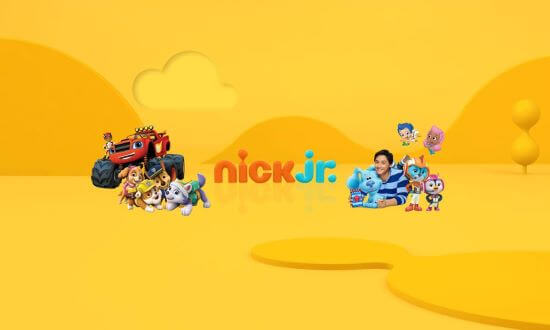 Pros of Nick Jr.
Easy to use.
Includes educational videos.
A lot of games.
Kid-friendly interface.
Cons of Nick Jr.
It does not work without the internet.
More videos are available when you are connected to TV provider.
3. KidZtube
KidZtube is the YouTube alternative and the best app so far to focus on studies. This is run by a hardworking team that chooses the video from YouTube and adds some content like a quiz to make it interactive learning.
KidZtube is a complete package for parents with incredible features like a search bar, no ads, and a parent's dashboard to monitor kid's activity, playlist option, video effects, etc.
In addition, it has content from kindergarten to the 8th grade. Parents can manage the app. They can monitor their kid's usage.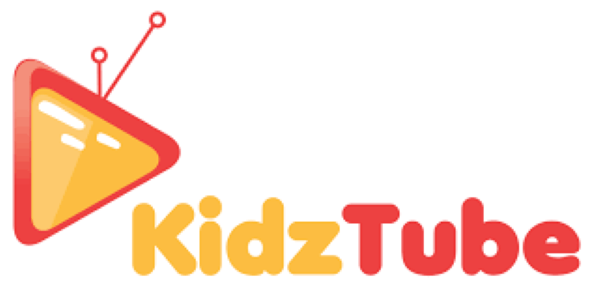 Pros of KidZtube
Kids friendly app.
It contains 1000 videos for kids.
Includes four categories, cartoons, songs, learning, and stories.
Parental control system.
This app contains various quizzes for kids.
Cons of KidZtube
Only available in the English language.
4. YouTube Kids
YouTube Kids is kid-safe YouTube app because this app doesn't have inappropriate content. This app is free of cost, and you can download it from the play store or apple store.
Parents love this app because it is full of smart features, safe search, filters, complete parental control, etc. YouTube Kids contains so many parental control features.
For example, parents can set screen limits and set passcodes. All the content on YouTube kids is safe for children that's why it is kid safe YouTube app.
But this app has some videos like Ryan toy reviews and unboxing of toys. You can choose which type of content you want your children to watch.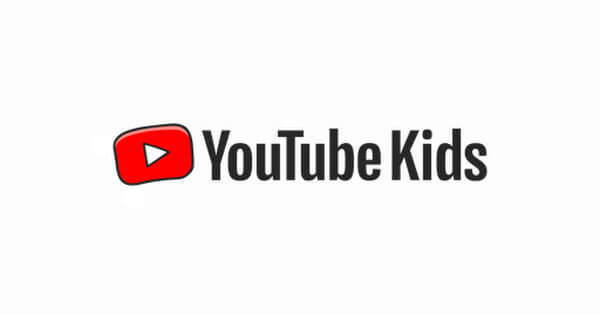 Pros of YouTube Kids
Easy to use the app.
Search with voice option.
No comments box.
Time limit.
Blocking and reporting a channel or video is easy.
Cons of YouTube Kids
It shows ads.
Available in-app form, no website for YouTube kids.
5. Go Noodle
Go Noodle is for learning dance, yoga, and mindfulness. This is the favorite app of many parents because it has advanced features and contains many short videos.
In order to use this app, you will have to log in by putting your email and zip code. In this, you can set a screen limit so that your kids don't waste too much time on it.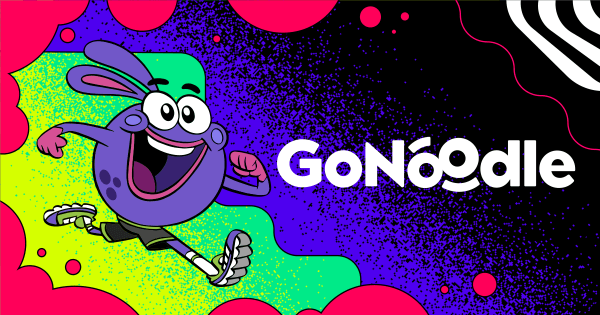 Pros of Go Noogle
This app is easy to use.
Include 1500 plus videos.
Daily fitness challenges.
Cons of Go Noodle
App contains ads.
Another Way to Keep Kids Safe When Using YouTube
Parents' first priority is to keep their kids safe from any kind of online dangers like Cyberbullying, threats, sex predators, drug dealers, etc.
Nowadays, keeping kids away from all these dangers is not difficult; there are different ways to keep kids safe on YouTube.
1. Set screen time limit with KidsGuard
KidsGuard made it easy to control kids' online activities. As you know, YouTube is not a safe app for kids below 15 because billions and trillions of videos are available on this app which are not good for kids.
But kids are still using YouTube for different purposes, like gaming, study, and learning art and craft, so parents can restrict their screen time by applying screen time limits on the device of app usage.
Through this fantastic feature of KidsGuard, parents set screen time like when they are allowed to use the app and when they can. This feature reduces parents' stress about app usage.
Step 1.
Download KidsGuard from Google Play Store or App Store by click the button below.
Step 2.
Open KidsGuard and sign up an account. Click
Bind Now
button, copy the Url in setup instruction and send it to kid's phone.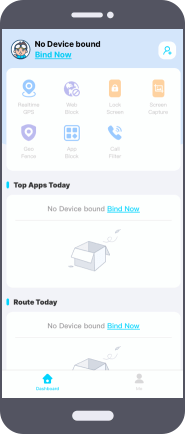 Step 3.
Open the Url in a browser on kid's device and finish the installation of KidsGuard Jr. Follow the instruction to finish setting, and then you can start to manage your kid's phone.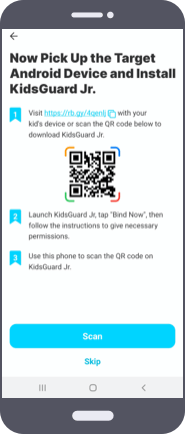 2. KidsGuard other features to keep kids safe online
Block any YouTube video
KidsGuard offers an amazing feature to block inappropriate videos from kids' YouTube. Parents can set a keyword filter, which means if your kid is searching anything related to that specific inappropriate keyword.
KidsGuard will send a notification to parents. Then, parents can block that kind of material or videos from kids' devices. In addition, it will give you the option to block specific videos or channels from kids' YouTube accounts.
Block app
If you don't want your child to use YouTube, you can directly block the YouTube app from your phone, and your kid can't open it without your permission.
Many parents don't allow them to watch videos on YouTube because they think it is not suitable for their kids according to their age.
Because they think the inappropriate content can cause harm to their mental health. So with KidsGuard (parental control app), parents easily block the app from kids' devices.
Talk with kids
Parents should check the history section of the YouTube account. If they found inappropriate searches on kids' YouTube history, they should talk to kids privately about all things.
Because at this time only parents can direct them toward the right path, they can make them understand what is right, what's wrong.
Tell them not to join a live video chat, watch streaming from the adult channel, or subscribe to inappropriate channels.
Additionally, parents should tell them not to create a channel at this age because they can be prey on sex predators. Additionally, cyberbullying is also on YouTube, so talk to them about each and every point clearly.
Conclusion
People can access any kind of content from YouTube, but the YouTube content sharing policy is not that much strict and there is a lot of inappropriate content available on this site.
So, it is not good for kids. Parents can choose to use YouTube Alternative app or using KidsGuard to manage kid's device.
Parents can control what their kid can search on YouTube and what can't. Additionally, they can block videos and Channels from kids' YouTube accounts.