The world of social media is filled with abbreviations and acronyms. One such abbreviation that has been taking the internet by storm is "NGL," which stands for "Not Gonna Lie." But in the realm of digital applications, NGL takes on a whole new meaning. Let's decode what does NGL mean and delve into the app's enigmatic world to ascertain, is NGL safe for kids?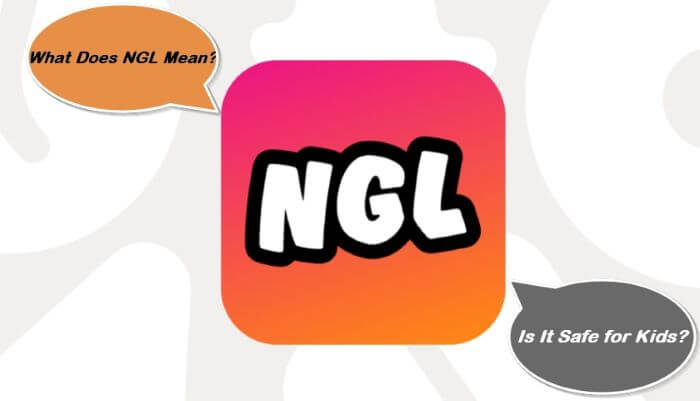 Part 1: Introduction to NGL
NGL, a phrase turned app, was designed as an anonymous messaging platform integrated with Instagram. It allows users to receive anonymous feedback from their Instagram followers. But the app is not just about anonymity; it also attempts to tackle the issue of cyberbullying through a unique algorithm. The anonymous nature of NGL can be likened to ASK.FM, but the two are not entirely similar.
The Birth of NGL
NGL made its debut in November 2021, created by a team of engineers and designers from California. The app was conceived as a "judgment-free" zone where users can share their feelings and opinions anonymously. The main target audience for NGL is teenagers and young users.
Part 2: How Does NGL Work?
To use NGL, users need to follow a simple process:
Download the NGL app on their mobile device (available for both Apple and Android devices).

Connect their Instagram account to the NGL app.

Share the link provided by the NGL app on their Instagram story or bio.

Followers can then click on the link and send anonymous messages.

Received messages are visible in the NGL app.
The app is free to download, and users can receive unlimited messages at no cost. However, there is a paid upgrade that provides vague hints about the sender.
Part 3: NGL's Unique Algorithm
One of the distinguishing features of NGL is its proprietary algorithm designed to detect and filter out harmful language and bullying. This algorithm uses deep learning and rule-based character pattern-matching to identify harmful language and cyberbullying. However, the effectiveness of the algorithm in real-world scenarios is still questionable.
Part 4: Is NGL Really Anonymous?
Although NGL anonymous q&a promises anonymity, the concept is not as straightforward as it seems. With the paid upgrade, users receive hints about the message sender, such as their location or the device they used. This feature raises questions about the actual anonymity the app offers.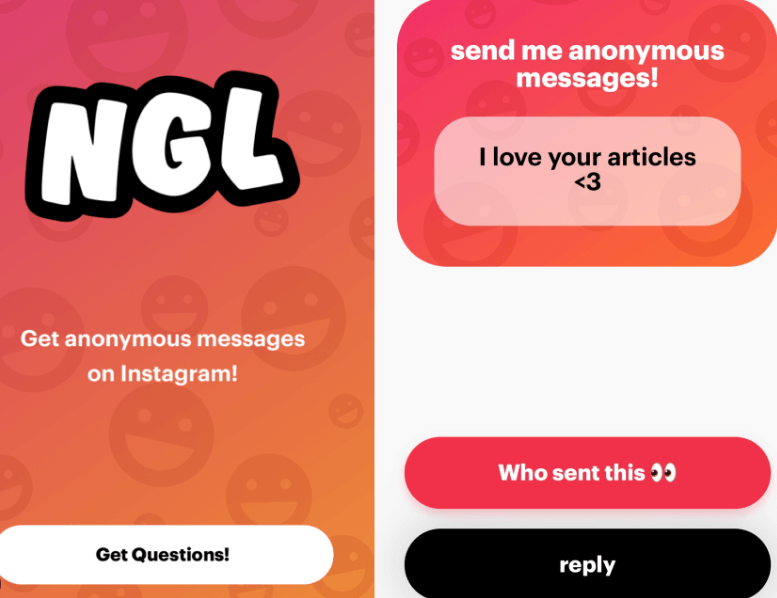 Moreover, users have the option to share any received messages, converting the private anonymity into a public spectacle. This raises concerns about the potential misuse of the app for cyberbullying and invasion of privacy.
Finally the authenticity of the anonymous messages on NGL has been a subject of controversy. Some users suspect that the app generates random messages to improve engagement metrics. These concerns were even the focus of a legal dispute between NGL and another anonymous app, SendIt.
Part 5: Is NGL Safe for Kids?
As it stands, NGL's safety for kids is highly questionable. The app's anonymous nature leaves room for negativity, abuse, and potential harm to the emotional health of young users. Parents and guardians need to be aware of the risks and potential dangers associated with the app.
1. Age Restrictions on NGL
Despite being promoted as a safe space for teenagers, NGL's terms of service stipulate that users must be over 18 years of age. However, since the app does not require any age verification, anyone with an Instagram account can sign up. This lenient policy increases the risk of underage users accessing the app.
2. The Risks of NGL for Teens
Despite the app's efforts to maintain a safe environment, several aspects of NGL pose potential risks for young users:
The anonymous feedback mechanism can lead to negative remarks and criticisms, which can harm the self-esteem of young users.
The app's feature allowing users to share anonymous responses could potentially create victims of bullying.
There have been allegations that NGL has sent fake messages to users to increase engagement.
Like any other social media app, NGL collects personal information from users, raising concerns about data security and privacy.
3. NGL's Attempt at User Safety
The creators of NGL have incorporated an algorithm aimed at detecting harmful language and bullying, including the semantic meaning of emojis. The algorithm is frequently updated to understand the latest slang and trends. However, it's crucial to question the effectiveness of this algorithm in preventing offensive language and cyberbullying fully.
Part 6: Protect Your Kids from NGL Potential Risks
If you're a parent concerned about your child's exposure to NGL, here are some measures you can take:
Have regular conversations about social media, its impacts, and their online wellbeing.

Teach your child to use the "Report" feature if they come across offensive messages.

Remind them that you are always available for non-judgmental conversations.
You can also use parental control tools like KidsGuard Pro to monitor your child's social media activities and messages or other content that you believe could be harmful. By setting boundaries and maintaining open communication, you can help your child build healthy social media habits.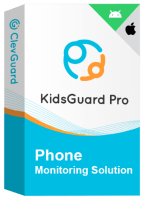 KidsGuard Pro
The Best Parental Control App for You.
Sign up free
In conclusion, despite the appeal of "anonymous" interactions that NGL offers, the potential harms outweigh the benefits, especially for young users. It's essential for parents, educators, and even young users themselves to understand what does NGL mean and the potential risks associated with it. As we navigate the complex world of social media and digital apps, awareness and open conversations are our best defense.