Unplanned and unscheduled things always get messed up and increase the burden. So, there is always a need for some sharp mind that can provide better solutions for managing.
Kids must have proper daily and weekend plans that may include their study time, sleep time, playtime, their eating time, etc.
Proper schedules make kids healthy, fit, and punctual. It also makes them able to manage time very well for whole life. Kid's daily planner is a necessary element in their life.
Best 5 Schedule Planner Apps for Kids
1.Busy Kid App
This app is really interesting to use. Parents can pay their kids little rewards in the form of money online. Kids are provided with several tasks which they have to complete in a given period and if they do so they are paid for that and that payment is transferred to their mentioned bank account or they can also buy products from Amazon.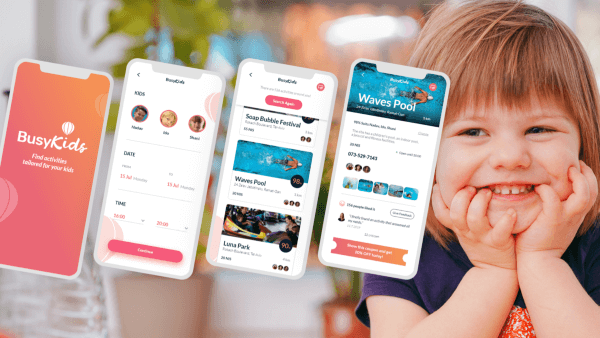 Why did we choose it?
This app makes our kids much able that they realize the importance of money and the ways they can earn in future and also using this app, kids become punctual in normal routine also.
The importance of money and the concept of saving is not given to our kids by schools while it should be a necessary part to be focused in childhood also. So, parents should use this app to make their kids aware of the word saving and its basic concepts related to finance.
This may include supporting skills, working and use of cash, smart shopping skills, intelligence, managing, etc.
Cons
The busy Kid app also has some drawbacks. Sometimes payments get delayed.
Kids get involved more in money and delays other things like it may affect their studies.
2. Wunderlist
Wunderlist is a daily schedule app that is used by several people that have a lot of work to do and are busy with one task they just forget all other tasks. It is just like many companies used to make a manual to-do's file but this is a digital way that keeps to updated and reminds you whenever there is time for some specific task. You simply make a list of tasks on this app and after doing a specific task it is marked as "Tick". Then you move to the next task.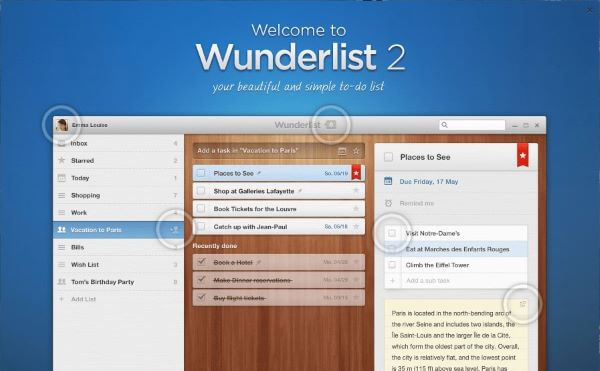 Why did we choose it?
Wunderlist supports Android, iOS, macOS, and Chromebook with its apps. We should prefer it because its working is quite easy and simple. It is a fast and responsive application why it is preferred.
You can easily manage your schedule on it and complete the tasks accordingly. You don't need any pen or diary for noting down your routine and in this digital world digital things are always preferred.
An interesting feature of this app is that it provides the facility to create a duplicate list of tasks and you can also share them with your team and perform tasks together.
Cons
It demands a Microsoft account for usage.
The registration process is quite complicated.
3. Trello
Trello is also one of the best schedule planner apps that were initially designed to manage projects and office work but in the future, it was also adapted for family purposes and kids' simple use to schedule their plans. It helps the workers to automatically work saving their energy and workforce and decreasing their stress too.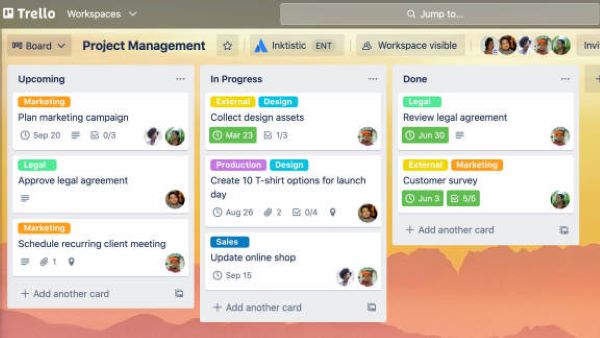 Why choose it?
Trello app is preferred because of its built-in templates to create schedules as it saves a lot of time and you can get better ideas other than those you have in your mind. Trello board is the most interesting thing in this app.
This is because it provides many facilities and functions that can be performed to make tasks easier. You can use cards, lists, and other features if you need to work with a team. Now people are also using it for their family chores.
Women add all the tasks and start working on them. The same is the case with kids, they also make their vacation and study plan adding the entertainment and games time in a very well-planned way. This helps them save their time and live a balanced life.
Cons
Limited cards are available for one project.
It only enables simple documentation.
4. Tiny Calendar App
The tiny calendar app is above average app that helps manage all tasks in a very organized way keeping distractions away from work. It is a very user-friendly app and its interface is really clear that anyone can learn its use even using for the very first time. It works with the Google and iOS calendar and helps families manage tasks excellently. It is also used for business purposes to manage the workload.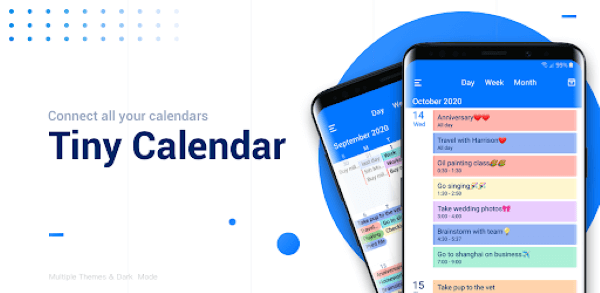 Why choose it?
It provides more than 5 generic views that are daily, 4-days, weekly, monthly, mini month, and the year also. You can manage it as per your needs and requirements.
Additionally, you need not worry about internet connection for this because it can also work without internet editing, adding, and deleting the events. The tiny calendar app also enables you to add notification features like SMS notification when there is time for some task to be done.
Cons
Sometimes an error may occur in this app.
Text size is not large enough and sometimes it is unreadable.
5. Kidgy
Kidgy is one of the best schedule planner apps that enable parents to manage kids' daily routines even in their absence. Even parents are far from home they use this app on their kid's devices and set their schedule of the whole day from time to wake up and time to sleep and all the tasks to do between this time like brushing the teeth after waking up, time for breakfast, lunch, and dinner, time to study and play, etc.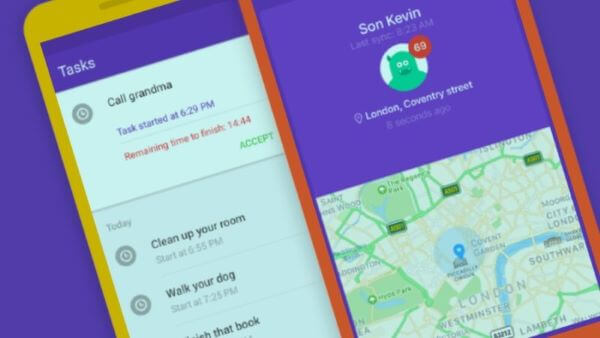 Why choose it?
Parents should choose this app for setting their kid's daily schedules. Using this app parents can make their children learn to manage tasks on time, just set tasks for them and the time to do that specific task at that time.
The most interesting feature this app provides is the ability for parents to watch kids' activities remotely and if any task is not done you can ask them to do it and if they are stuck in some task you are also able to explain to them how to do that task.
This will help your kids manage school activities well and develop strong skills in management.
Cons
It provides only a three-day free trial that is a short time to understand the app.
Automatically renewal of subscription if you forget to cancel it.
Bonus: KidsGuard Helps You to Manage Kid's Phone
Block inappropriate apps and websites
KidsGuard is a parental control app that enables parents to block inappropriate websites and apps on their kid's devices that are not appropriate for their kids.
No one is more conscious of kids other than the parents and while using the internet parents' most important concern is to save their kids from the apps and websites that are not good for them. KidsGuard helps parents to block such apps.
Call filter
Parents want to save kids from spam calls and don't want unknown people to contact their kids even they have mobile phones. They can simply use the KidsGuard app and filter the contacts and only those people will be able to call the kids whom parents have allowed to.
Capture real-time screenshot
Another interesting feature of KidsGuard is that parents can capture the screenshot of their kid's screen anytime they want and then use it as proof when asking their kids what they were doing and if they are involved in any bad activity they can guide them.
Activity Report
Parents get the complete activity report of kids'device usage which may include the details of what websites they have visited and also the time they spent on any app. This activity report can get daily, weekly and monthly basis also.
How to use KidsGuard Parental control app?

Step 1.

Click download button below to download and install KidsGuard from Google Play Store or App Store, and then use a valid email address to sign up account.
Step 2.
Log in to your account and go to dashboard, click on
Bind Now
button, copy the Url in the setup instruction and send it to your kid's device.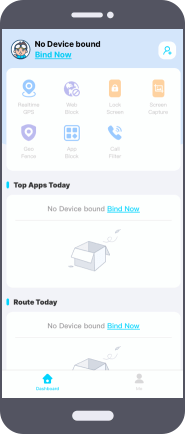 Step 3.
Open the Url in kid's phone to download KidsGuard Jr. onto their phone. After setting, you can start to monitor your kid's phone.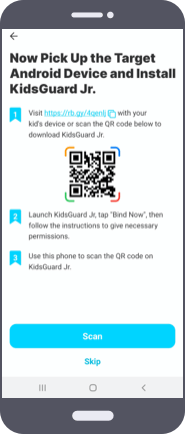 Final Words
In this article, we have discussed the schedule planner apps that help parents to set up a schedule of their kid's daily tasks also how they can have a check on them. We have discussed the 5 best schedule planner apps that are also said the playtime scheduler apps that are used most widely.
Then we discuss KidsGuard which is a parental control app that also helps parents to set screen time and other such features like watching the activities of kids online and the time they spend daily. It is made for providing all necessary and possible ways to manage kids' routines online.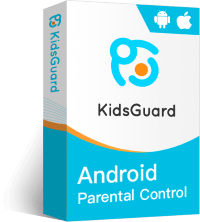 Features of KidsGuard Parental Control App
Block inappropriate games, websites to create a safe online environment
Capture kids' devices screen to know what they are doing
Track kids in real time and view their location history
Filter Calls to protect kids away from being harassed by scams
Receive detailed daily, weekly, and monthly reports of your child's online activity