Question:Why do kids love Roblox?
Because on this platform kids can create new games, destroy, and rebuild according to their heart's content and imagination.
Roblox provides an engagement through which different players can engage each other's game. Thus, it is the way it keeps the kids connected, and they can play games with their friends.
But parents have a question in their mind: is Roblox safe for kids or not?
In this article we will talk about the Roblox disadvantages and how to keep kids safe from negative effects of Roblox.
Is Roblox Safe for Kids?
No doubt, Roblox is an entertaining platform but it is not safe for kids because this platform also has various drawbacks such as ODer (online dating on Roblox), inappropriate content, etc.
Additionally, kids can contact strangers via this app. In order to better protect your kids, parents should pay attention on some safety points as below.
Watch out for Roblox YouTube videos
Most of the players record their Roblox games and upload them on their YouTube channels. So, YouTube has so many videos having sexual and inappropriate content.
They use code words to easily go through the filters, so YouTube can't restrict such videos. Moreover, YouTube has plenty of inappropriate content, so it's not difficult for kids to find inappropriate Roblox videos.
Therefore, do not allow your kids to go looking for Roblox YouTube videos. Instead, make them understand to play games only and also set parental control to the game.
Related Read: [Parents Guide] How to Keep Kids Safe on Instagram?
Be cautious with sexualized avatars
As you know, sexual predators are available on each and every site; Roblox also has some sex predators who sexually harass or trap the kids.
According to a mom's review, she watched that a friend invited her 7 years old daughter to a "sex room." All the Roblox characters were involved in some sexual activities.
Sometimes players may also be exposed to avatars that are actually programmed to perform sexual acts. That's why this platform is not safe for kids.
Spend too much time on the Roblox game
Nowadays parents are worried about their kids because Roblox is trending and kids spend too much screen time on Roblox. According to statistics 2021, about 40 million people play Roblox daily and the majority of players ages are below 16 years.
This is shocking because spending too much time in front of a screen can cause serious health problems. According to experts, playing games for more than 5 hours can cause problems like eye diseases , brain illness, stress , anxiety etc.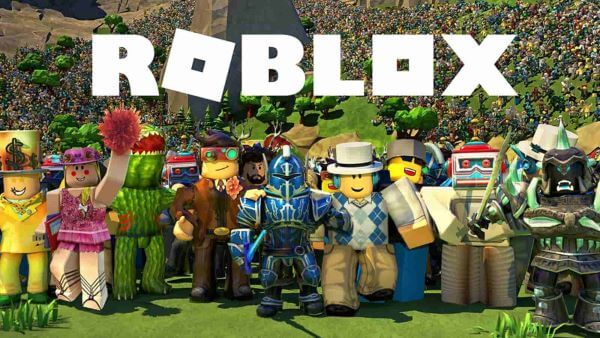 Strangers can communicate with your child
The worst thing about Roblox is that kids can contact strangers. They can do texting and voice chat with strangers through this app.
Their communication with unknown people is a risk to the safety of your kids.
As you know, while playing an Online game, players in Roblox can communicate and interact with each other.
For example, they can send written messages and voice notes as well as friend Requests. But these interactions can also be restricted for your account by these settings.
These settings do not limit friend requests, so you should keep a check that strangers are not being added into your kid friends list.
How Can I Keep My Kids Safe on Roblox?
Is Roblox safe for my child? No, it's not safe.
As a parent it's your duty to protect your kids from damaging activities on Roblox. You can put on parental controls for your kids less than 18 years old.
Roblox offers a guide for parents so that they can manage things quickly. This includes how to block and report inappropriate players. parents have control to select the games for their children.
Setting parental control on kid's device
What parental controls does Roblox have?
The Roblox has given a command in parents' hands because it has the option "parental control" where parents can set restrictions on children's accounts.
They can set filters such as who can send text, request to join and who can add you kid in private groups.
Roblox has the option to link your social media accounts, and many kids link their accounts with Roblox accounts to get a bonus, but it is not safe for kids.
Because people can approach them via these social accounts, which can cause a problem for them. So Roblox gives the option to parents to turn off the visibility of the linked accounts.
Moreover, if a stranger is texting your kids and sending them inappropriate content, you can report or block these kinds of people from your kid's profile.
Parents can add a filter on voice chat option which means they give permission who can send voice notes to your kids.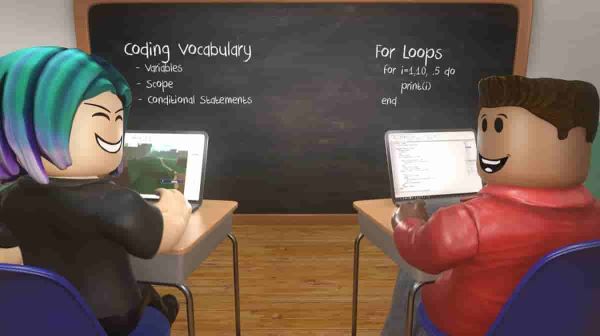 Limitations of Roblox's parental control
Roblox parental control is a great feature of Roblox, but this system is not working well. Because it has various limitations.
Parents cannot see what their kids are doing on Roblox, they cannot know their kids are talking to whom. Additionally, The Roblox does record calls and SMS; parents can't access their kid's inbox, web history etc.
Roblox restricts strangers to do voice calls, but friends are allowed; that means friends can do any kind of voice chat, and this is alarming situation.
We can say that inbuilt parental control system of Roblox has many limitations, so we need more advanced applications to monitor kids' activity.
Use KidsGuard Pro for Android to monitor your child's phone activity
If your kids have an account on Roblox and you want to monitor their activities. Here is an amazing app, KidsGuard Pro helps you to monitor your kid's activities on Roblox.
It has amazing features that help parents to keep an eye on their kid's online activities. Parents can block suspicious person's accounts with KidsGuard Pro for Android.
There are additional benefits of KidsGuard Pro for Android like call recording, live location tracking, etc.
How to use KidsGuard Pro for Android?
Sign up an account by click Monitor Now button below.
Log in your account after registration and then go to My Product page, tap on Setup Guide button, follow the instruction to download and install KidsGuard Pro for Android onto target phone, this step only need to take 5 minutes.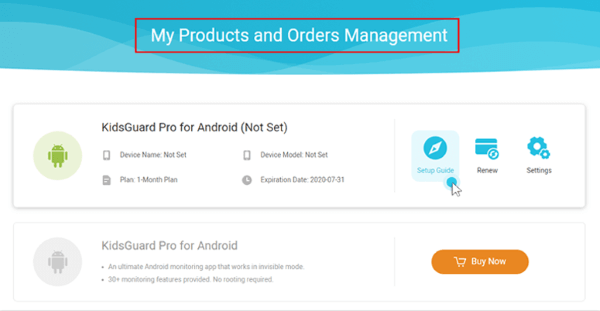 After correct setting, the icon of this app will be hidden, you don't need to worry your kids will find this app on their phone. Now you can view your kid's phone activities in your own computer.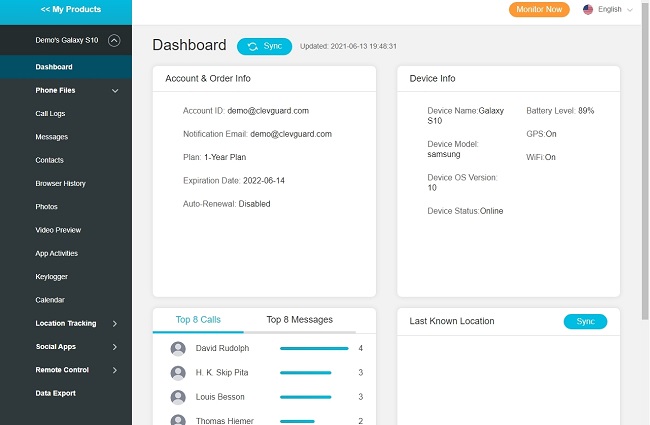 Stopping strangers from communicating your child on Roblox
Parents can stop children from interacting with strangers; they can set privacy as only friends can contact them.
Only friends can send them text messages, voice messages, and can join them. After doing privacy settings, strangers cannot contact your kids.
Learn to report bad behaviors on Roblox
Roblox helps us in maintaining an environment that is safe and fun for everyone out there.
If someone is misbehaving with you or violating the rules of the Roblox platform, you can also block them or report their accounts.
After reporting, the Roblox team tracks the activity of their account and takes strict action against that person. here is a way to report the account on Roblox.
Go to your account. Select the menu button, and click on the flag icon.
Select a user name and select reporting reason or type of abuse.
If you want to add a detailed reason, add in description and add a clear picture or other evidence here. Click on Submit; your report is submitted now.
You can block the user too, here complete way mentioned below.
Visit the user's profile page.
Select the three dots in the upper right corner of the box containing friends and followers information.
A menu will pop up, and you will get the option to block another user.
Talk with your kids about potential risks
It doesn't matter if you are supervising your child or not. Experts suggest making open conversations with your kid about online platforms and their drawbacks.
Discuss each and everything about cyberbullying, sex predators, drug traps, etc., and make them comfortable with you.
So that your child can talk to you if they see anything that doesn't seem appropriate to them on the internet.
Additionally, these conversations with your child about how they feel about these platforms and it helps in identifying the potential problems that come their way.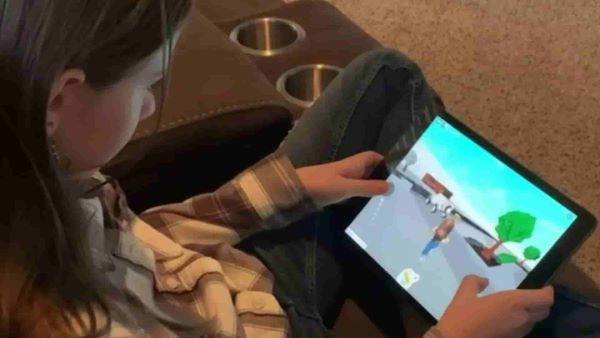 Parents Concern Issues of Roblox
Q1. What are the Roblox age ratings?
The VSC deals with legally binding PEG1 ratings, which states that Roblox age ratings only cover a few sample games.
Roblox keeps a full check on the games and content that is being created and displayed both for inappropriate images and profanity.
Some games still contain horror and bloody scenes as well.
Q2. What is Robux in Rolox?
Robux is a currency in which you can buy new games, private servers, and various other goodies.
Getting Roblox can happen in two ways; you may earn the currency and use it as well. Major Supermarkets give you a Roblox code to redeem online.
You may also purchase it on the Buy Robux page on Roblox.
Q3. What are ODers in Roblox?
ODer means the Roblox user who dates online. Some people use it for games while some others use it to find romantic or sexual partners to have fun.
These are called over, making their avatars look more beautiful, like shiny hair and muscular physique.
Q4. Can children spend money on Roblox?
Yes, children spend too much money on Roblox to buy Robux, premium characters and outfits.
Basically, they spend real money to purchase Robux, which is the currency of Roblox; they use these Robux to upgrade their level of game and equipment.
So the creator of the game earns money through this and kids are spending too much on Roblox.
Final Words
Roblox is an entertaining platform where kids can play multiple games, but people really want to know the answer to the question is Roblox safe to play or not?
This platform is not suitable for kids. Because this platform allows you to interact with strangers, join private groups, play games with players of different countries, make friends, etc.
Additionally, they can watch inappropriate content on Roblox, and ODers are also present here, so we can say that Roblox is not safe for kids.
Therefore, you should monitor and control kids' activities, so KidsGuard Pro for Android is a fabulous monitoring app that gives you a complete report of your kid's online activity on Roblox and other apps.