This is the time of the digital world and everything is getting online whether it is business or study. So, parents are now helpless to avoid their kids to restrict from using mobile phones.
Unwillingly kids are provided mobile phones for their needs. Now, a large ratio of kids is being exploited using the internet too much.
To release the stress of parents, they are provided with a large variety of parental control tools that can help them a lot in keeping an eye on their kid's activities online and even using free internet filters parents can also be able to restrict their kid's activities.
Best Free Internet Filter App – KidsGuard
Now let us introduce you to one of the best parental control apps that have got very famous for its extraordinary features. These features leave no way for kids to remain safe from their parents.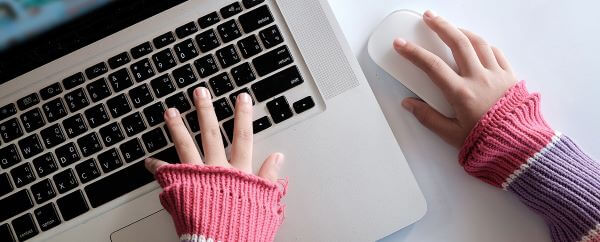 Block inappropriate websites with KidsGuard
The best feature that KidsGuard provides is the Web Block feature and this is the main reason KidsGuard is considered the best internet filter. This feature enables users to block all inappropriate websites to be accessed on a kid's device.
While online study and learning kids may start watching adult content that may ruin their life and bad effect on their studies also and parents can't be with kids 24/7 so they are recommended to use KidsGuard parental app.
Other Features of KidsGuard Parental Control App
App Block Feature
In addition to web blocking, KidsGuard has an "App Block" feature that also makes you able to block several apps that parents feel are not good for their kids and will waste their precious time.
There are online gaming apps, dating apps, and many other such apps that are necessary to be kept away from kids. Parents are recommended to use KidsGuard for this purpose.
Activity Reports
KidsGuard has an amazing feature of providing activity reports to parents about what their kids do online. This report can be seen on daily basis, weekly basis and you can also watch it on monthly basis.
You can use the KidsGuard Dashboard to watch this report. The important thing about this report is that it is authentic and it will also provide you with the time kids had spent online and also what they have done online.
Call Filter
Parents are very much conscious about kids and they want their kids to be safe from scammers even in some cases parents don't want kids to contact their friends and fully focus on their studies.
KidsGuard other than the internet filter, also enable parents to block such contact so that no one can interrupt their kids during study and kids will also stay safe from scam calls.
Real-time Location
Kids are innocent and they can be trapped by anyone and anywhere. So, parents need a tracking app by which they can track the location of their kids at any time as they can't stay with kids all the time.
KidsGuard proves itself the best tracking app. Using this app parents can watch the real-time location of their kids and even after a whole day if they want to see the places which their kids have visited, KidsGuard will also show them those places.
It also enables parents to set a geo-fencing by which they can get a notification if their kids reach such a place they have restricted.
Browsing History
Using this KidsGuard app parents can also watch the browsing history of what they have searched on Android or incognito. With the help of this feature, parents can realize what their kids are involved in.
When You Should Use an Internet Filter App?
Internet filter app is nothing separate from family internet filter. Kids play online games most of the time, no matter how much parents stop them but they continuously play games even against their will.
Online games include chatting with unknown people and many scammers trap kids to misuse them as they want. To prevent your kids from such scammers and to save their precious time parents take help from internet filter apps and block all the websites of online games.
Other than this, kids listen to several bad things from people around them. So, they become curious and search about them on the internet. So, they slowly become addicted to watching adult content or other evil deeds like smoking, drug addiction by watching them online.
Parents should very much care about these things and they must use internet filter apps to block all such websites that can ruin the life of their child.
Even now different search engines are providing separate search engines that are specially designed for kids and are highly focused on keeping the kids away from all these things.
But still, parents need internet filter apps so that they can take no risk for their kid's online activities.
How to use KidsGuard parental control app?
Step 1.
Click download button below to download and install kidsGuard from Google Play Store or App Store. Open KidsGuard and sign up an account.
Step 2.
Log into your account and go to dashboard. Click
Bind Now
button, copy the Url in the instruction and send it to your kid's Android device.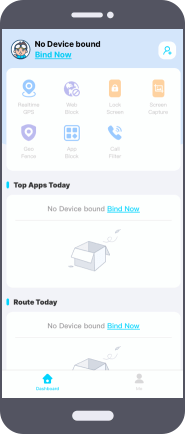 Step 3.
Open the Url in your kid's phone and finish installing KidsGuard Jr. After setting, you can start to manage your kid's phone usage in your own device.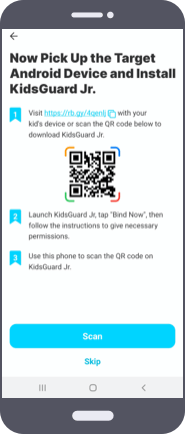 Best for Monitoring Your Kids - KidsGuard Pro for Android
What is KidsGuard Pro for Android?
KidsGuard Pro for Android is the best parental control app that monitors more than 30 files online and keeps track of kids' activities online. It is a secret app and parents can use it without knowing their kids and watching their activities.
Using KidsGuard Pro for Android, you can watch social media applications that are installed and also what is being shared using those apps.
These apps may include WhatsApp, Viber, Kik, etc. This is considered one of the best app in parental control apps due to its unique and amazing features to watch kids online.
What can KidsGuard Pro for Android Do?
KidsGuard Pro for Android is a parental control app that enables parents and others to track the location of their loved ones and also watch their location history.
It means it can also be used in finding someone if one is lost. Wi-Fi location tracking and the geo-fencing facility are also provided while using this app.
Using KidsGuard Pro for Android parents can also watch phone files like key-loggers, text messages, calendars, photos, contacts, call logs, etc. You can also record phone calls using this app.
How to use KidsGuard Pro for Android?
KidsGuard Pro for Android is very simple and easy to use. Here are a few simple steps to use.
Step 1.
Click
Monitor Now
button below and sign Up with a valid account. Choosing the package you want to utilize to get the downloading link.
Step 2.
Then install the app on the target device to complete the process.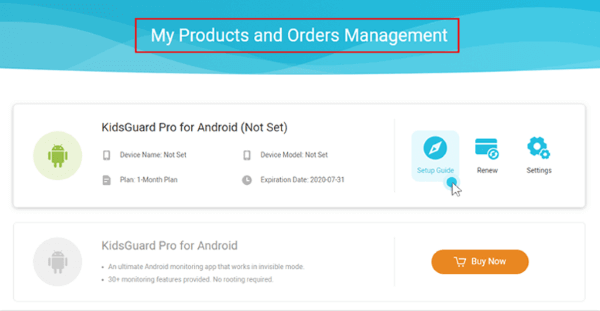 Step 3.

Finally open the Web Dashboard and monitor all the activities of the target Android device. From Dashboard, you can select any option you want to watch, under the "Social Apps" tab you will find all the social media applications installed on that target device.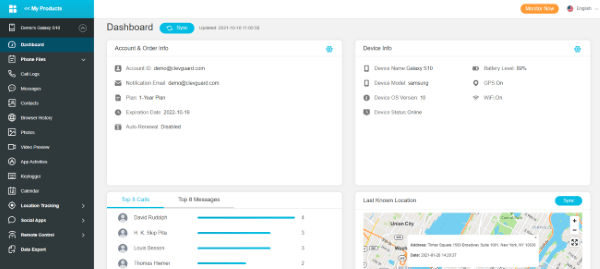 Conclusion
There are several issues faced by parents while monitoring kids. This is considered the most difficult task by parents to keep an eye on all activities of kids. To make this task easier, parents use internet parental control free software. Internet filter is one of the most common features of all parental control tools but we must recommend you the KidsGuard and some of its other products as they are specially designed for parental control purposes and other than internet filter, it provides a variety of other features that no other parental tool provides in such affordable price as it does.