Facebook is a popular social media platform which offers the perfect portal for sharing information and keeping in touch with our friends and acquaintances. Nowadays, kids are introduced to this social media network quite early in their life.
Even though Facebook has helped us in more than one way to share and exchange useful information, it is still not entirely safe for the young kids. Your kids can in fact get into a lot of bad situations on this social media app.
You can keep your kids safe from these detrimental effects of Facebook by employing Facebook parental controls. Know more about this in this article.
Part 1: Official Ways to Set up Facebook Parental Controls
You might wonder are there parental controls on Facebook? One of the most easiest and common methods of employing Facebook parental controls is by managing privacy settings on Facebook. Follow the step by step instructions given below to know Facebook parental controls how to set up guide.
Way 1: By Setting up Privacy Controls
Step 1: Carry out a quick privacy check up of your child's Facebook profile to view the saved privacy settings. On the main profile page of your child, there will be three dots, click on that and from there select "View Privacy Shortcuts".
Step 2: After this click on "Review a few important privacy settings". On the pop-up window, click on "Next".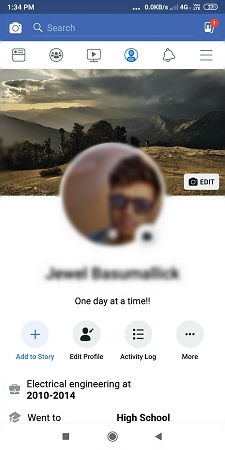 Step 3: Choose the audience who can see your child's posts as "Friends" so that only the trusted people can access the pictures, videos and other data posted by your child on Facebook.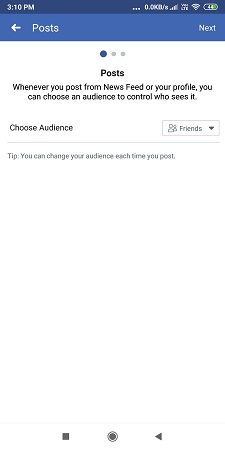 Step 4: After this, select "Friends" for all other options under the "Profile" settings so that every information about your child on their Facebook account can be viewed only by his/her friends.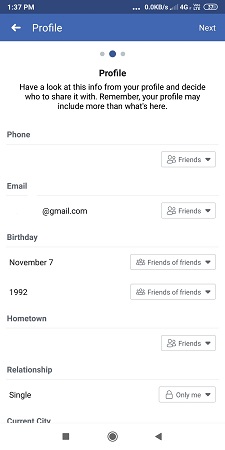 Step 5: From "Apps & Websites" select "Only me" for all apps so that no app can post anything on your child's profile on its own.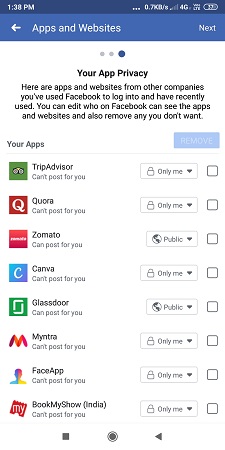 Step 6: From the "Privacy settings", under "How People Can Find And Contact You", click on "Who can send you friend requests" and click on "Friends of friends" so that any unknown person cannot send friend request to your child.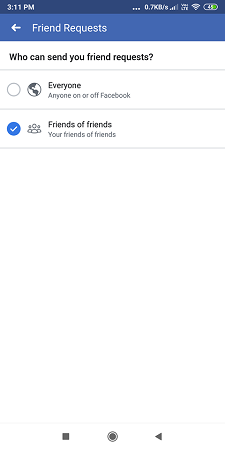 Step 7: If there is anyone who is bothering your kid on Facebook in anyway, you can block that person from your child's profile by going to the "Main Menu", click on "Settings", select "Blocking" and then add the concerned person's profile name.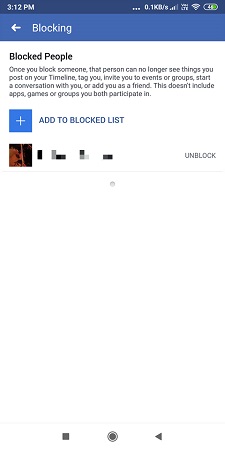 Step 8: If you want to see the activity of your child on Facebook, go to "Privacy Shortcuts" and select "See your activity log".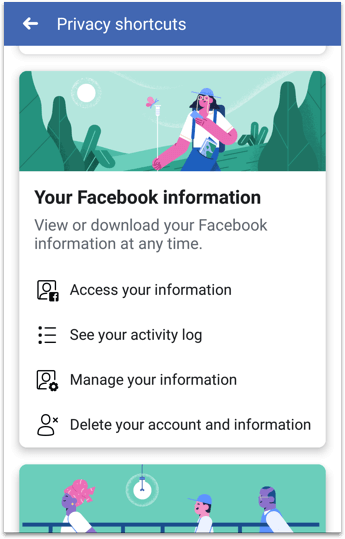 By following these steps you can effectively protect the privacy of your child on Facebook and also keep them safe from dangerous people.
Way 2: By Using Messenger for Kids
Messenger Kids is a totally free app which is available for video calling and messaging for your kids. Your kids can now connect with their friends and relatives over a safe and secure platform. This serves as an excellent means of parental controls for Facebook Messenger for keeping in touch with friends and family as it offers a safe and secure medium for your kids to share their information. Through this app only the people who are approved by you can be contacted. This creates a more controlled environment which is beneficial for your kid's safety.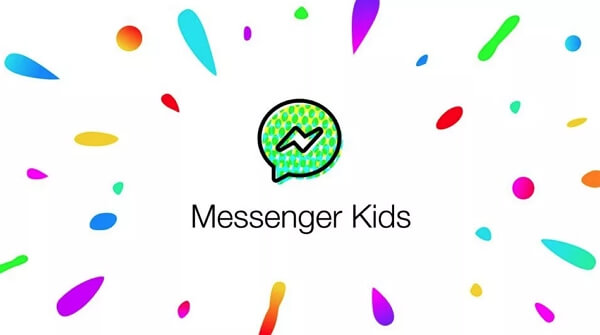 How to Use Messenger Kids App:
Follow the steps below to know how you can use this interactive app for your kids.
Step 1: On your child's phone or tablet, download and install Messenger Kids App.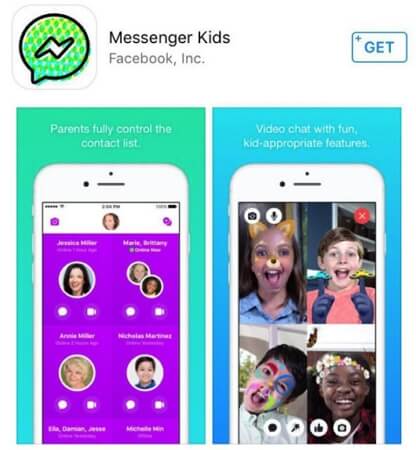 Step 2: Use your Facebook login information to authenticate your child's device.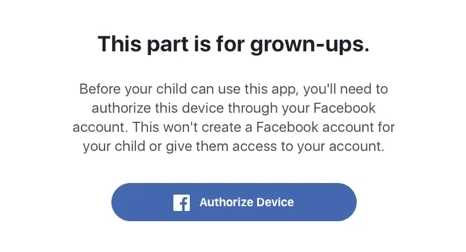 Step 3: Add your child's name and create an account for them.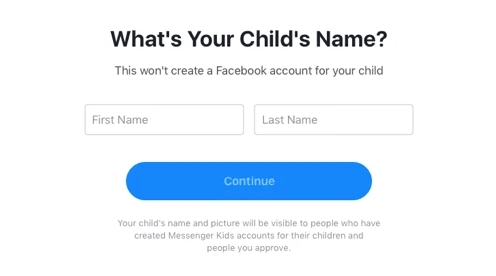 Step 4: Now you can add the family or friends to your child's approved contact list or set the times for Facebook.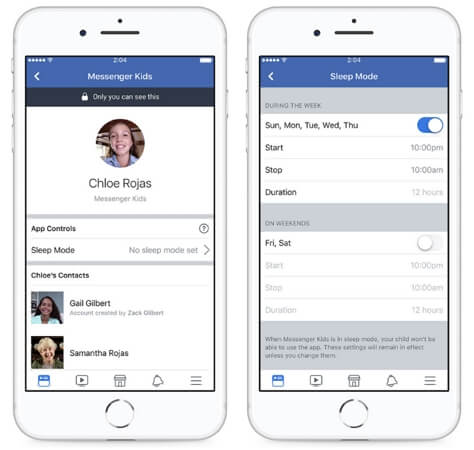 This is one of the most effective way in which you can control your child's Facebook activity and keep him/her safe.
Part 2: Best 5 Facebook Parental Control Apps for You
Other feasible way to control and monitor your kid's Facebook is by using the parental control applications which are available for download online. With the help of these apps, not only can the parents control and monitor their child's Facebook activity but they can even keep a check on their child's Facebook chat history, calls & SMS, cell phone activity, and more. Compared to the official methods to set Facebook parental controls, these third party apps is more efficient, powerful and time-saving. Some of the best Facebook parental control apps are given below. Have a look.
This application is one of the most reliable parental control applications. Parents can use this application to check the usage of Facebook on their child's cell phone device. It is also capable of monitoring all the sent and received messages from Facebook or Messenger app. The senstive keyword seaching feature is also provided to help parents spot any inappropriate content. You can also read the Facebook notifications to know the recent activities on Facebook. Other exclusive features provided by KidGuard Pro include call logs tracking, real-time location tracking, social media monitoring, geofencing and more. So any wise parents shouldn't miss this great app.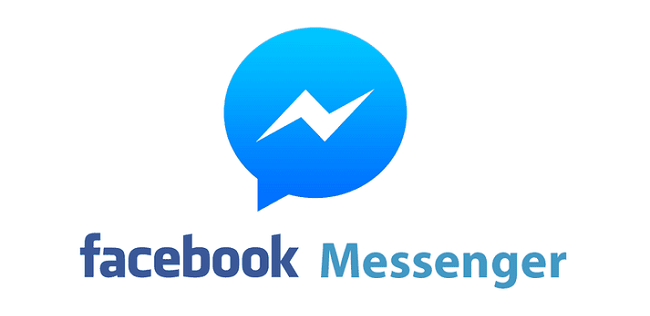 2. Qustodio
This is also an excellent application to supervise and manage Facebook of your child on their phone. This application can be effectively used for monitoring the time spent in using the Facebook application. Apart from this, this app is excellent for blocking pornography, balancing screen time, controlling games and other applications, tracking SMSs and calls, real-time location tracking, among many others.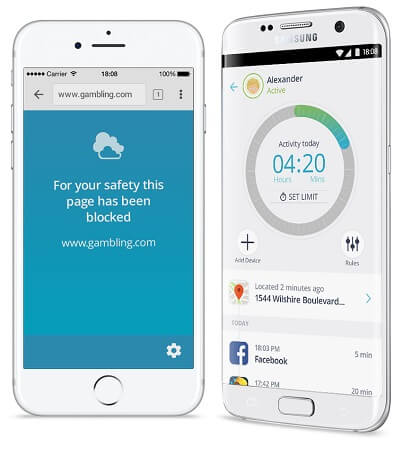 3. Familoop Safeguard
This is a cloud based Facebook parental controls app which can be effectively used for online security of your child. With the ever-increasing dangers present in the online world, Familoop Safeguard acts as a great help for protecting your child against those dangers. It is compatible with both Android as well as iOS devices. Apart from efficiently monitoring the Facebook app on your child's phone this application can also be used for web content filtering, device monitoring, location tracking and so much more.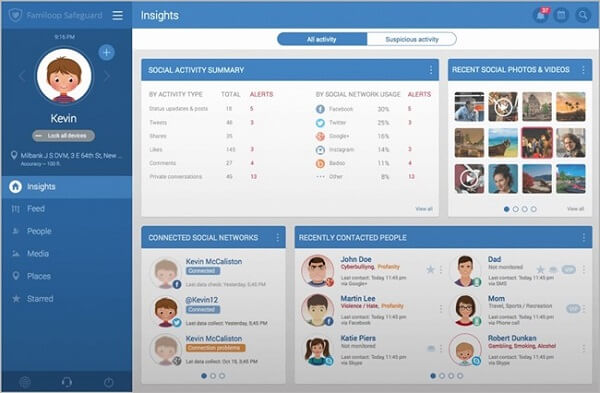 4. PureSight App
PureSight keeps your kids safe in the online world by providing you with the right features for the kid's cell phone monitoring. It can be used to monitor multiple devices. You can effectively monitor Facebook usage of your child through this application. It is very easy to use and has a remarkable level of accuracy with which it monitors your kid's cell phone activity.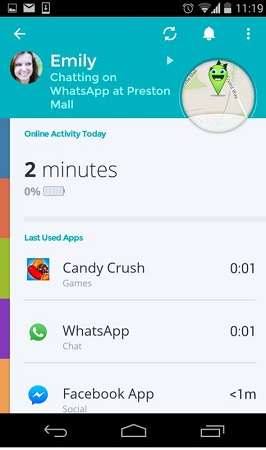 5. Net Nanny
With this application you can control your kid's access to the internet world. You can even control the access the other specific applications as well. It is great for monitoring the Facebook usage of your kid. It makes parenting easier by providing a very effective Facebook activity tracker on your child's phone. You will get an alert of every activity of your kid on Facebook.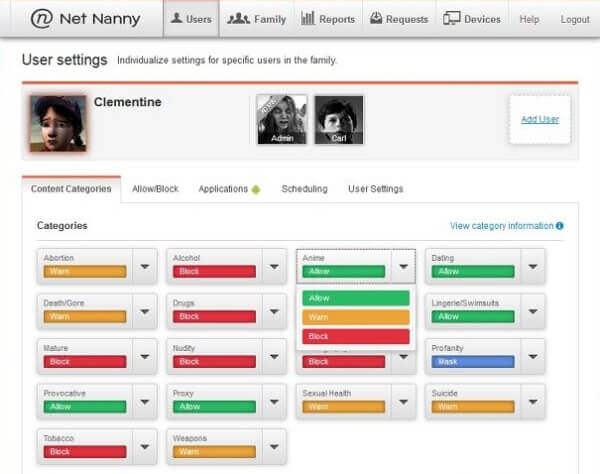 Summary
Young minds are very vulnerable which makes them susceptible to land in troublesome scenarios. They are not mature enough to know what is right and what is wrong for them. The online virtual world adds a huge concern to the safety of your child. Hence, parents should employ means to control and monitor their child's activity in the online world especially on popular social media applications like Facebook. You should definitely try out KidsGuard Pro application for efficient Facebook parental control and monitoring. Trust me, it will save you a lot of trouble.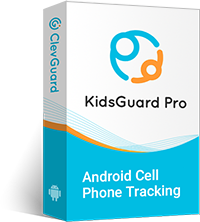 Features
Monitor social media apps like Facebook, Messenger, WhatsApp, Instagram, Snapchat, Wechat and more

Check app activities and know how much has been spent on each app

Track all the incoming and outgoing calls & SMS

Find the real time location and view location history

Create Geofence and get instant alerts to make sure your child is safe

Remotely access the files on the target phone, like contacts, photos, call logs, keystrokes, etc.