Question:
How do I block a page on Facebook? How do I know if I blocked a page?
The user may need to block a page to prevent someone from sending him/her unwanted messages on Facebook, to prevent someone from sending him/her inappropriate content on Facebook, and so on.
However, many reasons are because of one reason – because a user simply does not like a page. There are many methods and ways to block a Facebook page. We are going to discuss the three of them that are most working.

Table of Contents
Why Block a Page on Facebook?
The primary reason to block a page on Facebook is because a user simply does not like the page or the content. In most of the cases, a user just does not want a page on Facebook. There are many reasons to block a page on Facebook. The three most essential are:
If you receive annoying messages or unwanted messages from a Page.
If you receive offensive content.
If you receive irrelevant content.
How to Block Page on Facebook-3 ways
If you are looking for some quick and easy ways about "How to block a business page on Facebook", you might be interested in these three methods described below.
Way 1: Block a page on Facebook via KidsGuard.
KidsGuard is a site that allows users to block any kind of profile on Facebook. KidsGuard is a very useful website because it lets the user completely block any page or profile from sending messages to your Facebook account.
Moreover, KidsGuard gives users a way to control their privacy settings. A user can also block individual pages with KidsGuard.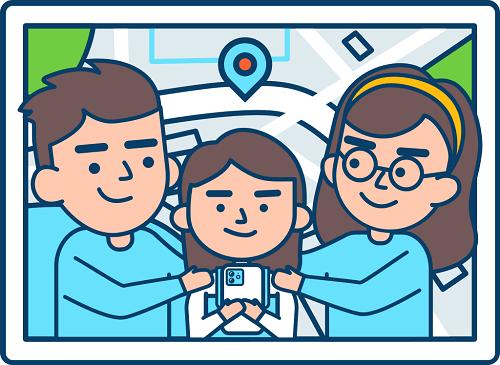 5 features of KidsGuard
A user can limit screen time. You can make sure that your kids don't spend their time with their devices unnecessarily at the time of using the device.
KidsGuard lets users block any kind of profile on Facebook.
 A user can create a profile without a Facebook identity and block a Page at the same time.
A user can read and delete all the messages on his/her phone.
A user can block any Page in any country by their device, such as a computer, tablet, or smartphone.
Facebook page block user gets a message stating that a user can download the KidsGuard app to get more parental control over their privacy settings. KidsGuard offers a secure app that users can download for Android and iPhone. It also offers a feature that allows users to completely block individual pages with Kidsguard.
How to install KidsGuard
The four main steps for the successful installation of KidsGuard are as below:
Step 1. Install KidsGuard App on Parents Devices. 
The first step is to download the KidsGuard app on the device of the parents. Click the button below to download KidsGuard to your phone and use a valid email address to register an account. You can enter your payment details too for getting premium features.
Step 2. Log into Account on Parents' Phones. 
Once you have logged into your account, click on the "Bind Now" button, copy the URL from the setup instructions and send it to your children's mobile phones. Or scan the QR code with your child's mobile phone.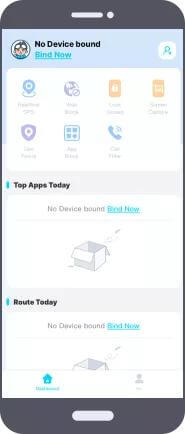 Step 3. Download KidsGuard Jr on Kids Devices. 
Open Url in your child's phone or scanning the code. Then download KidsGuard Jr on his/her phone.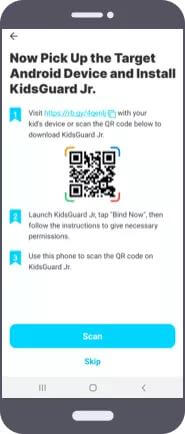 Step 4. Start to Set up Restriction for Specific App. 
Once installed, you can connect your device and manage your account from the KidsGuard Dashboard and you can create restrictions for several apps, in case your kids spend too much on some apps.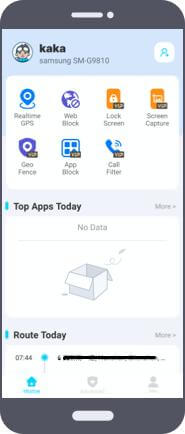 Way 2: Block a Page on Facebook Using your Computer.
The simplest way to block a Facebook page on your computer is the following: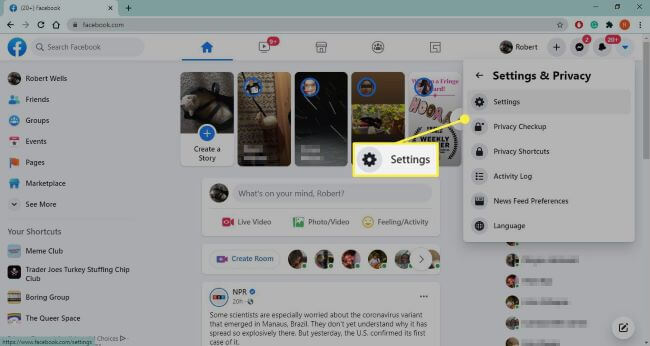 Step 1. Go to Facebook.com.
Step 2. Click on the "Settings" icon and choose your "Safety" settings.
Step 3. Select the option Block this user.
Step 4. Click on the Block a Page button.
Step 5. If you want to block a Page you can click the Page/Category button to do so.
Step 6. Click the Block a Page button again to confirm the block.
Step 7. Do this for all of the Page or Posts on the page and click the Disconnect this Page button.
The Page or posts will not be able to send you Facebook messages or spam you anymore.
Way 3: Block a Page on Facebook by a Mobile Device.
The following process is the same as the one you just did on your computer. You will be presented with this same mobile Block a Page on Facebook dialog.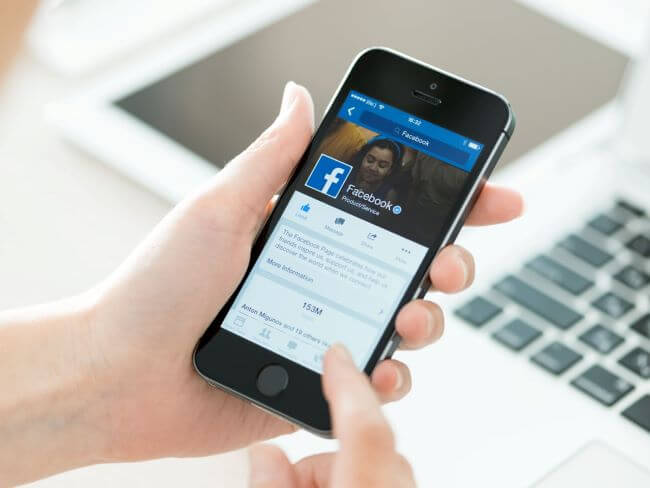 Step 1. Select the "Block this page" option.
Step 2. Click on the "I'm a webmaster"checkbox to verify that you are a human being and not a bot.
Step 3. The "I'm not sure" checkbox is useful for verifying that you have good intentions, rather than that you are in fact an evildoer.
Step 4. You'll also be asked to verify that you know the Facebook email address associated with the Facebook account associated with the "Apparel" Page.
Step 5. Check the "I have permission" checkbox.
Step 6. Click "OK" to complete your decision and your "Apparel" Page will be blocked from sending you Facebook messages and posts.
FAQs about Blocking a Page on Facebook
Q1. Can you block a public figure on Facebook?
There are a lot of public figures on Facebook, especially when Facebook got really popular in the last few years. You can easily block any public figure on Facebook that you don't want to see again.
Q2. Can I block a Facebook group?
Yes. You can block a Facebook group by going to that Facebook group and block it easily. In most cases, it's usually a good idea to do that, because blocking a group is a good way to avoid spam.
Q3. How do I ban someone from my business page on Facebook?
For people who are using Facebook for business or brands, you'll be more likely to have people who want to manipulate your page and to do so. It's especially important to avoid this. Here is a way to protect your business page:
You can ban someone simply by going into your community of Facebook business page and click on "Ban".
Q4. What is the difference between blocking and banning on Facebook?
Using the "Block" and "Ban" options on your Facebook page allows you to block and ban Facebook accounts from posting on your business page. They are similar, but not the same thing. "Block" simply means that the person is no longer allowed to post on your page and "Ban" means that the person is no longer allowed to even like your Page.
Q5. Can you block a page on Facebook 2020?
No, you can only block a Page on Facebook 2021. You can block it in 2020 too but those are not as simple methods as we do now in 2022.
Conclusion:
Blocking a Page on Facebook is very easy and very fast. However, if you are still not sure about your decision, then try to contact the Facebook. There are many people who blocked Facebook because they received inappropriate messages.
However, even after the ban was in place, they still receive inappropriate messages. In other words, Facebook's policy is not enough to prevent such problems. If you still think that a ban is not going to solve your problem. You can use KidsGuard as your security app for blocking any Facebook page.