Snapchat has been one of the most popular and extremely favored social media platforms for the past few years. This amazing application allows people to showcase the 10-second snippets of their day-to-day life with their family, friends, and followers. Snapchat is a wonderful image and video-sharing platform for people.
Snapchat app notifies other people when someone tries to take a screenshot or screen record their pictures or videos. Most people wonder how to screen record on Snapchat without them knowing? Different hacking apps are accessible to people nowadays. Check the guide below for detailed insight.
How to Secretly Record Snapchat with Android
Snapchat contains some amazing filters and is super easy to understand and use. Here are a few solutions helping you easily check somebody's Snapchat to get to their images, videos, or messages without notifying them.
This award-winning Snapchat recorder application provides full control of someone's online activities. One can easily monitor the other's Snapchat without knowing by using this amazing app. You can have a try.
Some of the prominent features of this application are as follows.
Features of KidsGuard Pro for Android
Record Screen and Calls
It allows you to screen record someone's phone screen, such as pictures or videos on Snapchat. More important, you can record the calls and messages from the other's phone without notifying them. Once the app is installed, it can record all the outgoing and incoming calls with ease.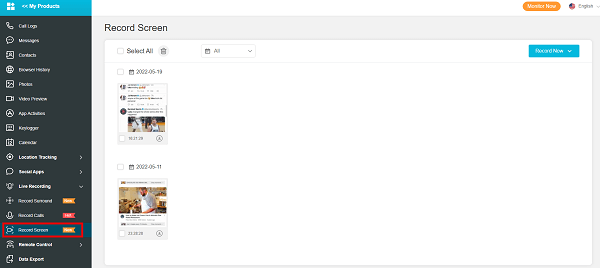 Keystroke Recording
It is like installing a key logger remotely on an Android. There is no worry to keep proper track of all the keystrokes that a user made. This app will enable you to monitor your partner's or child's online activities.
Take Live Screenshots
It makes you secretly take live screenshots of some Snapchat videos and images on the target phones. Only few apps help users perform this task, and KidsGuard Pro for Android is one of them.
View Social Apps
One can easily view the other social apps on someone else's smartphone without knowing them by using KidsGuard Pro for Android. The social apps include Snapchat, Twitter, Instagram, Telegram, WhatsApp, and so on. You can even secretly see other's friends on Snapchat in this way.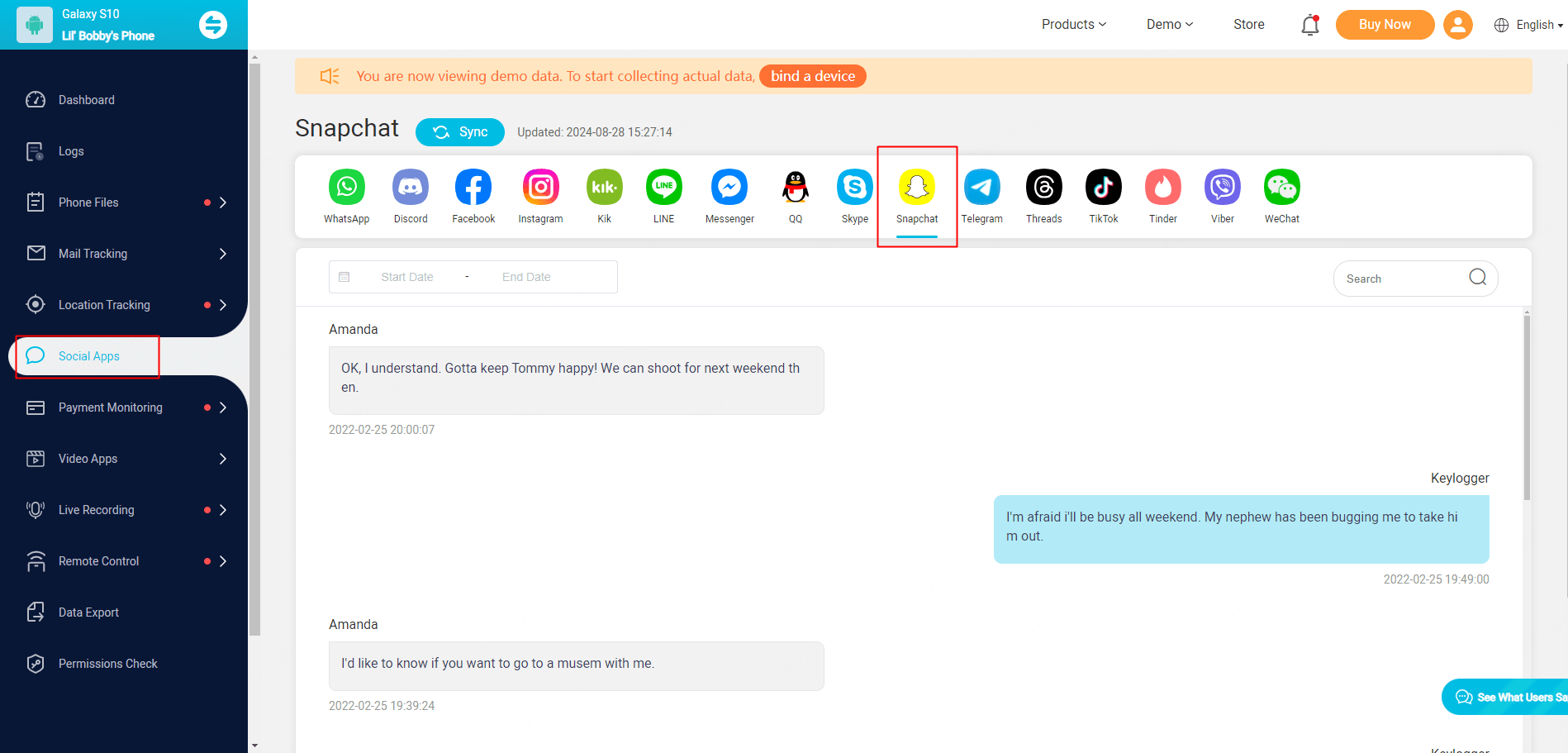 View Images and Videos
The app helps you to view some pictures or videos on the target device. One can check calendar, browsing history on someone else's phone with this amazing app.
Read Messages and Call Logs
With the help of KidsGuard Pro for Android, you can read all the messages and call logs from your partner's or children's phone. In this case, you can also check boyfriend's text messages without his phone.
Track Real-Time Location
KidsGuard Pro for Android also contains a location tracking feature that helps you track the movement of a person. Using this feature, one can easily track their partner's or children's phone and keep a complete track of their location.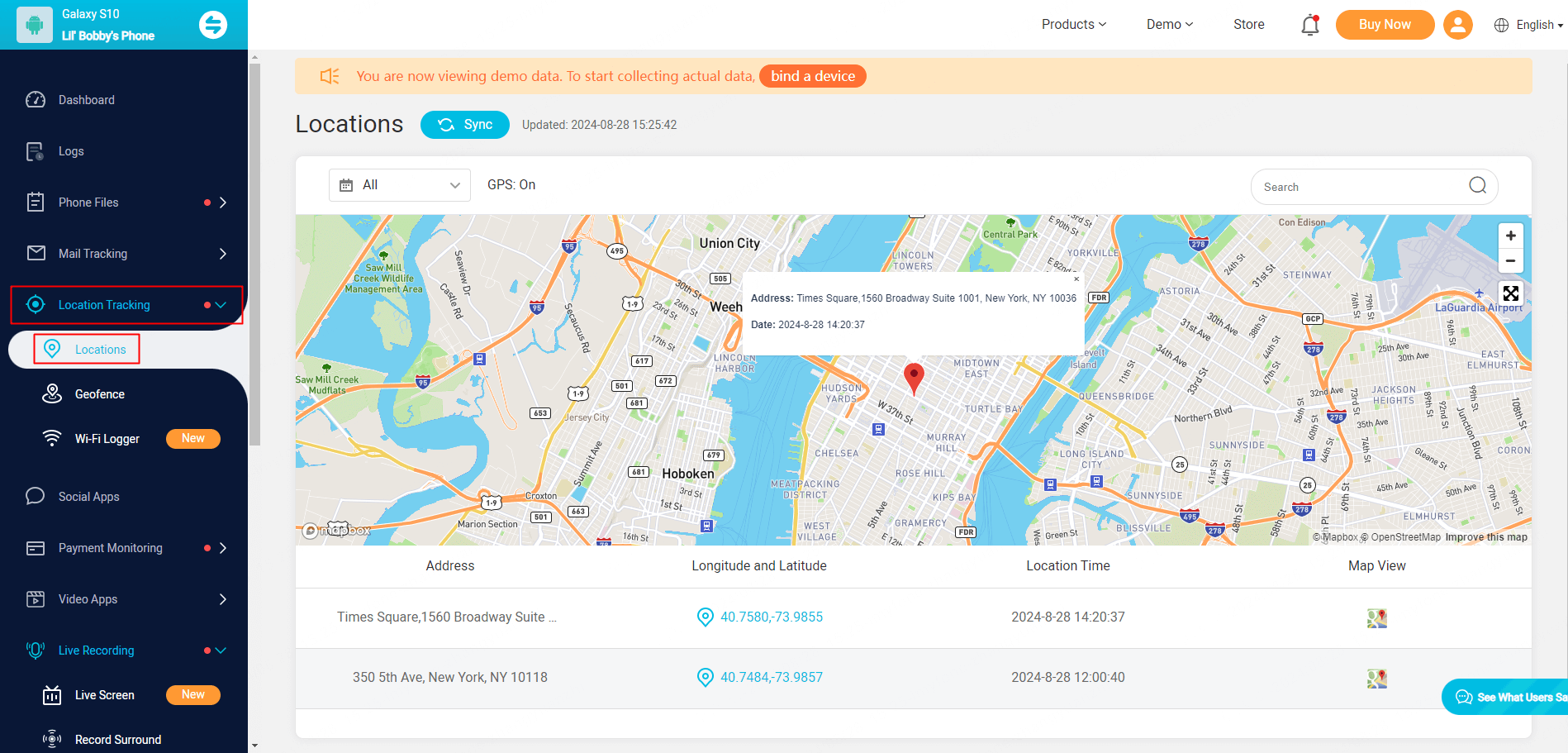 3 Steps to Record Snapchat Video with KidsGuard Pro for Android
The application contains a simple and easy-to-use interface. You can screen record a chat on Snapchat in just 3 steps.
Step 1: Create your account
Click on the Monitor Now option to complete the process step-by-step. After this, select the license option for getting some of the advanced features.
Step 2: Download and install the KidsGuard Pro Android
Select the Setup Guide on the My Products and Orders Manager page. Once the installation process is complete, the next step is to log in to your account and follow the instructions one by one.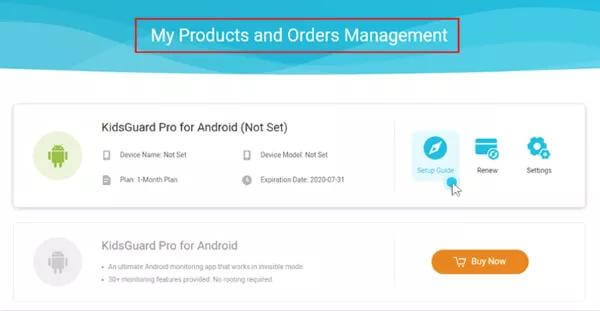 Step 3: Verify your Setup and Start Monitoring
Once you set up the app correctly on the target smartphone and follow the request, the app icon will be instantly hidden in the phone. You can see Live Recording on the online dashboard. Select Record Screen from the list and start to record someone's Snapchat.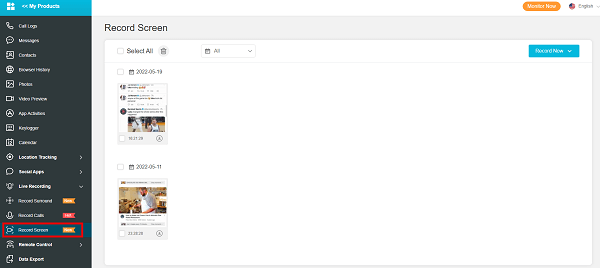 Except for using KidsGuard Pro for Android, some other ways are also viable. Check the guide below.
2. Turn on the Airplane Mode
Another simple way of screen recording someone's Snapchat without them knowing is to enable the airplane mode. When someone turns their WiFi, Bluetooth, or mobile data off, their actions won't get detected by any app. The steps that it involves are as follows:
Step 1: First of all, launch the Snapchat app on your smartphone. Do not tap on the new snaps that you want to record. Wait for some time until everything is loaded properly.
Step 2: Tap on the "Airplane" option. Make sure there is no network connection on your smartphone before you click on the screen recording button.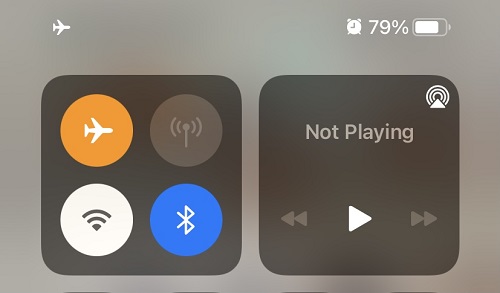 Step 3: After this, open the Snapchat app on your smartphone before clicking on the screen recording.
Step 4: Navigate to the Snapchat settings and select Clear All from Clear Cache. It will restart the app.
Step 5: Once you perform all the above-listed steps, wait for a few seconds. Now turn the Airplane mode off and check the screen recording in your phone's gallery. You will find the file there.
How to Secretly Record Snapchat with iOS
One can secretly record snaps without notification on Snapchat by using the right approach.
Use Built-in Screen Recorder
iOS devices contain a built-in screen record application for their users. This can enable users to screen record snaps on their phones. All you need to do is follow the below-listed guide.
Step 1: First of all, move towards the setting option. After this, select the control center option and navigate towards customized controls. Select the "Screen Recording" option.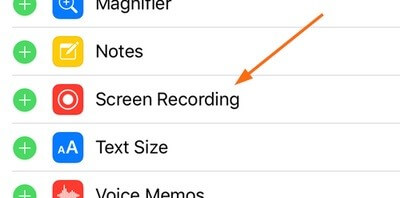 Step 2: After this, open the Snapchat application. Do not open the specific image or chat at this point.
Step 3: Swipe down the control center and tap the icon that contains two concentric circles. This will start the recording process.
More Tips to Screen Record Snap without Notification
Some of the other helpful ways of screen recording snaps without notification are as follows:
1. Use Screen Recorder
Many screen recording apps are available for recording someone's Snapchat. For instance, XRecorder works well for any task, from recording images and calls to capturing videos.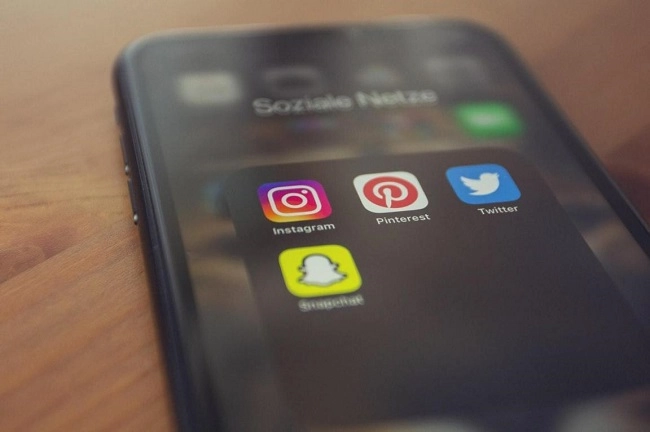 2. Use another Phone
One can easily capture the images, videos, messages, call logs, history, and more from other people's phones by using some other phone. All you need to do is, take other people's phones and capture things from your mobile.
Conclusion
You may have known a complete guide about screen recording Snapchat on someone else's phone without knowing them. KidsGuard Pro for Android is an ideal that enables users to perform this job well. You can easily screen record someone's phone whenever you want.