Omegle is a free chat platform that allows anyone to text or video chat with other people. It has become a very popular chat platform since its inception in 2009. While Omegle is completely open to anyone, some users have been plagued by bans.
Getting unbanned from Omegle is not a difficult task at all. There can be several reasons why your account got banned. In this article, we will tell you how to get unbanned from Omegle, the ways that avoid being banned, and how to monitor someones Omegle without being discovered.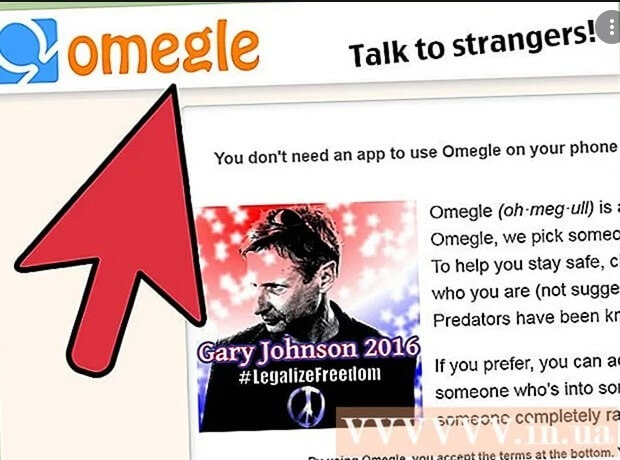 Part 1: Why You Can be Banned From Omegle?
Reasons That Your Omegle Got Banned
Reports from others

Once you are reported by other users, your account will be automatically and quickly banned. Anyone can report you for any reason. Of course, the Omegle system will also ban those users who report indiscriminately.

Internet connection

some problems about your unstable internet connection.

Inappropriate statemen

If you have a racist, abusive, hateful, or sexist statement on Omegle, the social media platform's technology is now capable of detecting this material and you may have a strong odd to be banned.

Nudity

Nudity is not allowed when you are video chatting with other people, which is clearly emphasized in the terms of Omegle. In this case, you may receive a permanent ban

Unusual behavior

When you skip too much, the system thinks you're behaving strangely or having a bad experience with other users. Then your account will be banned.

And more...
What Happens When Your Omegle Account is Banned
If your Omegle account is unfortunately banned, your chat will disappear and you will receive the following window message:" Your computer/network is banned for possible bad behavior."
Or this one:
" You have been banned from Omegle due to possible terms of service violations by you, or someone else using your computer or network."
Once you are banned, the Omegle system will blacklist your IP address and Internet connection. Even if you try to use other devices to access Omegle, the system will still identify your Internet connection, which was put into its blocking log.
According to the violation, there are two forms of Omegle ban. One is a temporary ban, the time range is from 7 days to 4 months. Another is a permanent ban, you will no longer be able to use Omegle with your Ip address and Internet connection.
Part 2: How to Get Unbanned From Your Omegle Account (5 ways)
Here are 5 ways that can help you to unban your Omegle account.
Use a VPN

Through the above banning system of Omegle, we have a clear cognition that Omegle identifies your account by your IP address and network connection. Therefore, we can use a VPN to get a new IP address to access the service.

In this way, you can use the platform to chat normally even if you use the same device.



Connect a different network

Likewise, you can cheat the system and chat with others by simply trying to connect to a different network. You can use WiFi in public areas such as libraries, cafes and train stations, or use your friends' WiFi. When you get a new network and use a new IP address, there will be no ban to prevent you from chatting.



Use a proxy service

Similar to a VPN, a proxy service send your traffic through an intermediate server. This way, the server's IP address will appear to belong to you. Unlike VPNs, proxy services typically do not encrypt data.




Get a different IP address

If you have a subscription to a dynamic IP internet router, youll be able to change your IP address as possible. You can know if you have a dynamic IP address by the following methods:

Go to Google-search What is my IP address?-then, google will show the result on the SERP.
Note down your IP address. Unplug the modem from the power source and wait about an hour.
Plug back your modem and connect to the network.
Go back to Google-search and check if the IP address that is displayed has changed. If it has changed, you can return to Omegle.



Wait for the ban to end
If you're just getting banned for the first time, the ban may only last a few days. Then you just have to wait a few days and youll be able to back to Omegle.
Part 3: Omegle Parental Controls - Use KidsGuard Pro for Android to Monitor Your Child's Omegle [bonus]
Omegle is an anonymous chat platform, which means it's not 100% secure. If you want to keep an eye on your childs activity on Omegle and dont want to be discovered, you should use a third-party tool like KidsGuard Pro for Android. You can use a parental control app for Android to keep eye on Omegle activity of the targeted person. KidsGurad Pro has all the remote monitoring features without rooting or jailbreaking and its easy to use. You dont have to learn something and only one physically access the targets mobile phone, then you can remotely monitor his phone everywhere at all times.
How to use KidsGuard Pro for Android to monitor your childs Omegle?
Step 1. Click the below button and sign up and choose your perfect purchase plan,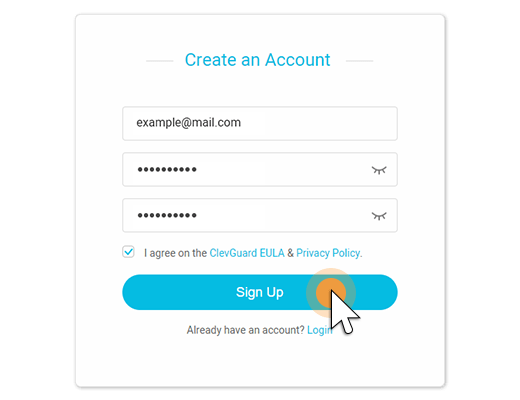 Step 2. Then, sign in to your account and go to My Products page. Tap the Setup Guide button and follow the instructions to finish the download and installation of KidsGuard Pro on the target phone. The whole process will not take more than 5 minutes. After installation, the apps icon will not appear on the target phones screen and it will not be detected!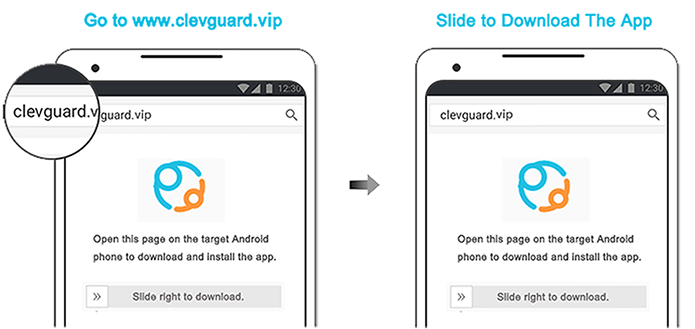 Step 3. Youll view the target Omegle activities on the KidsGuard Pro dashboard.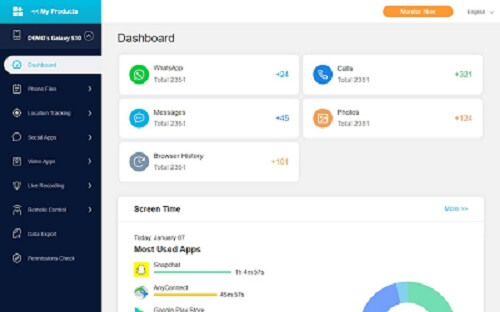 Use KidsGuard Pro for Android to do more:
Here are some of the key features of KidsGuard Pro for Android, which will help you to monitor your child's activities on Omegle.
Screenshot: You can take a screenshot on the targets phone without them knowing. If your kid is chatting with other on Omegle, you can see in the screenshots captured by this amazing tool.
Record screen: KidsGuard Pro for Android has a feature that record screen on your childs phone. And the data are saved in your dashboard.
Keylogger analysis: You can track every keystroke with this tool and know whether the conversations they're having are safe.
Part 4: FAQS about Getting Banned on Omegle
1. How long does an Omegle ban last?
When you get banned, Omegle will not tell you exactly how long a ban can last. As I said above, the time maybe 7 days to 120 days, or even worse… a permanent!
2. What can I do during the banning period?
If you want to go back to chat on Omegle, you can follow the steps above to unblock. Otherwise, use the time of the ban and have a good rest.
3. How to avoid getting banned on Omegle?
First, be sure that you use healthy and positive speech to chat on Omegle's website. Be aware that many minors can also chat through Omegle, so we advise you not to use violent, sexual, or racist statements. Also, don't abuse members since they can report you. Or during the video, there are inappropriate gestures or nudity, which will get your account banned immediately.

Summary
Omegle is a great platform for people who love to chat with strangers online. In order to protect everyone's chat experience, Omegle will ban some users. Fortunately, through this article, you have learned how to unbanned. At the same time, if you are worried that your child will encounter dangerous situations on it, you can use KidsGuard Pro for Android to track his Omegle. Best of luck to you in getting unbanned!