Can you clone someone's text messages?
Yes, there are some text clone apps can help you to get someone's text messages from another phone remotely. These apps can not only help you clone incoming and outgoing messages,even the social media messages like WhatsApp, Facebook, Snapchat and Instagram can be cloned as well.
Well, over the past few months, people are asking about the ways to clone a cell phone text messages. These questions are necessarily from those who want to monitor other's chat activity. In essence, this is an advanced method of hacking, but this prodecure can be easily operated with some professional programs. In the following section, we will share 3 different ways in which you can clone text messages of others without knowing.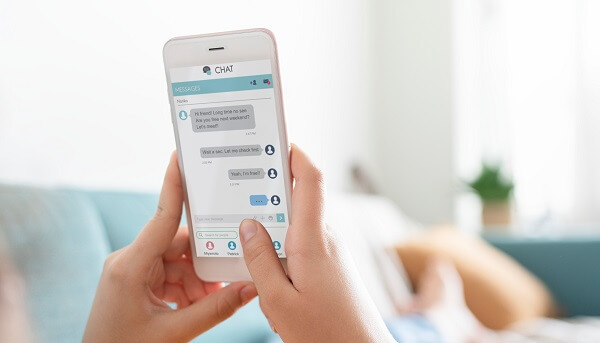 Way 1: How to Clone Text Messages without Them Knowing Via KidsGuard Pro
Cloning someone's text messages is easier than you might think if you are using the very powerful spy app like KidsGuard Pro. This app is easy to use and can be operated effectively to monitor text messages. It comes from a reputed company with millions of customers around the world.
KidsGuard Pro has a number of vital features, but first, let's focus on its text messages monitoring features and how it works.
1.1 Why should you choose KidsGuard Pro
All the incoming and outgoing text messages of the target Android phone can be intercepted and downloaded.

Chats from social media apps, like WhatsApp, Facebook, Snapchat and Instagram can be cloned as well.

Other relevant information, such as contact name and timestamp, will be clearly displayed to help you know exactly when and to whom the conversation happened.

Steady and real-time data uploading to ensure you don't miss any text messages.

The app works in stealth mode so you don't have to worry about being caught.

The cloning and monitoring process is done remotely. You only need to sign in KidsGuard Pro online account and check the files you need without physical access.
1.2 Using KidsGuard Pro to Clone Text Messages
The text message cloning feature is only available in the Android version of KidsGuard Pro. The installation and setup are quite easy to follow, and within 5 minutes, you will be able to clone a cell phone to see text messages with ease.
Step 1: Create an account with KidsGuard Pro with your valid email address. Then, select a plan and the Android operating system.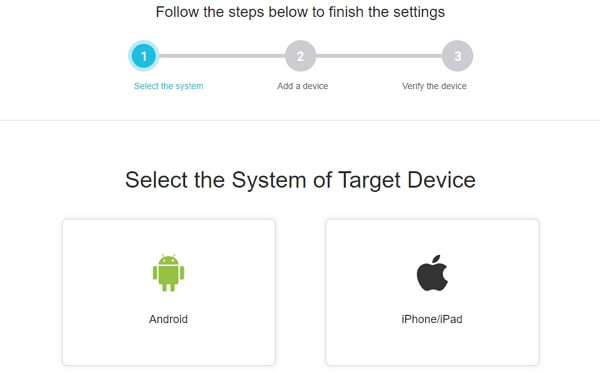 Step 2: On the target device you want to clone, download KidsGuard Pro assistant app from www.clevguard.net. Sign in with your account and configure it correctly.

Step 3: Upon completing the installation, go back to KidsGuard Pro website and log in to the online dashboard. From here, you have cloned all the data from the target Android smartphone without touching it, including the text messages.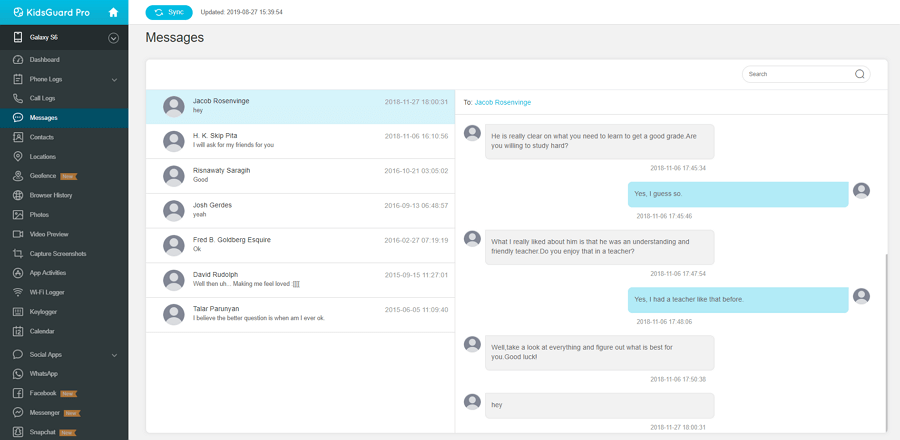 1.3 Pricing Plan of KidsGuard Pro
| Plan | 1 Month | 3 Months | 1 Year |
| --- | --- | --- | --- |
| Price | $29.95 | $49.95 | $99.95 |
1.4 Other Features Offered by KidsGuard Pro
Call history: View a complete log of incoming, outgoing and missed calls.

Call recording: Automtically record the calls happened on the target device.

Locaton tracking & Geofencing: Know where the target user is and where he/she has been.

Screenshot: Capture the current screen of the phone and check the content on it.

Take photos: Hacking the camera and take a photo of surroundings.

Keylogger: View all input on the target phone.

Browser history: Know which websites have been accessed and when.
Way 2: How to Clone A Cell Phone Text Messages with mSpy
mSpy is another popular monitoring application with several advanced features, but the installation and operation will not be easy for you. Here's how to clone text messages with mSpy.
2.1 Introduce SMS Cloning Feature of mSpy
Monitor incoming and outgoing messages remotely.

Export a list of chat history to your computer.

View all the media shared via SMS.

WhatsApp, Facebook, Snapchat and other popular instant messaging apps can be monitored.

24/7 remote tracking.
2.2 Using mSpy to Clone Text Messages
To be honest, mSpy is not easy to use for beginners. It is a very complicated program and can be a bit difficult for general users. Besides, you will need to root the target phone if you want to use the advanced features provided by mSpy. Below we will show you how to clone a cell phone to check text messags.
Step 1: Slect a subscription package. Finish the purchase and fill up your personal information.
Step 2: Download and install the app. tap on "Install Anyway" and after that tap "Open". The process of installation will take several minutes. You can get the detailed instruction from the email sent by mSpy.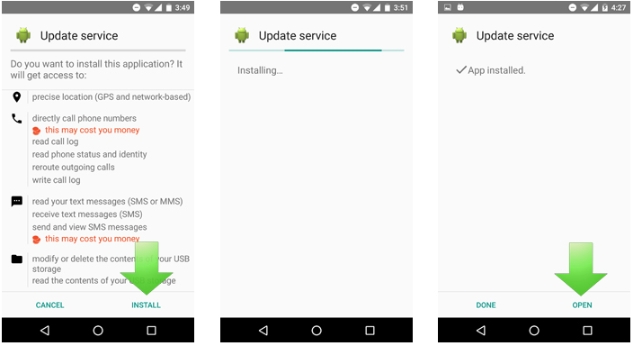 Step 3: Now, go back to your online account, and type the name and number of the target device. After that, tap on "Finish to Start Monitoring".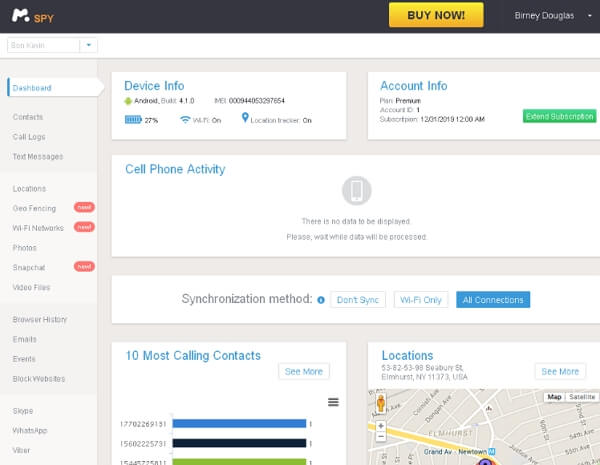 2.3 Pricing Plan of mSpy
| Plan | 1 Month | 3 Months | 1 Year |
| --- | --- | --- | --- |
| Premium | $69.99 | $119.99 | $199.99 |
| Basic | $29.99 | $59.99 | $99.99 |
2.4 Other Features Offered by mSpy
mSpy is a feature-rich app and due to this, it is favoured by many users. However, the advanced features like social apps spying only work on rooted Android phone or jailbroken iOS devices.
View the list of incoming and outgoing calls or even block phone call from unwanted number.

Check the current whereabouts on Google Maps.

Set limitations to app usage and balance screen time.

Monitor all the pressed keystrokes on the target mobile phone.

Read all send and received emails.

View multimedia files like photos and videos.
Way 3: How to Clone A Cell Phone to See Text Messages with FlexiSpy
The third choice is FlexiSpy. It is one of the oldest cell phone monitoring programs in the market. For this sake, the app interface is a little bit outdated and the operations is complicated. If you want to know more abou how to clone a cell phone text messages with Flexispy, keep reading.
3.1 Learn More about FlexiSpy's Messages Cloning Feature
You can read the full content of the inbox and sent messages.

Name, number or timestamp realted to the text message will be displayed.

Download and store the messages matter to you.

Search for keyworks in chat history.

Flexispy supports to view messages from 10+ social platform, such as WhatsApp, Facebook, Kik, Line, etc.
3.2 Using FlexiSpy to Clone Text Messages
To use FlexiSpy, you have to hold the target phone for 10 minutues to complete the installation. Features like SMS tracking will not require complicated operations like rooting of the Android phone, but other features are not necessarily. Now check the steps to clone text messages with FlexiSpy.
Step 1: First, purchase the FlexiSPY's Mobile Spy Software.
Step 2: Then, get the target device and install it. Active the license per instructions. Following the steps displayed on the screen, FlexiSpy will be installed successfully.
Step 3: After that, log in to your FlexiSPY account via your computer and select text messages from there.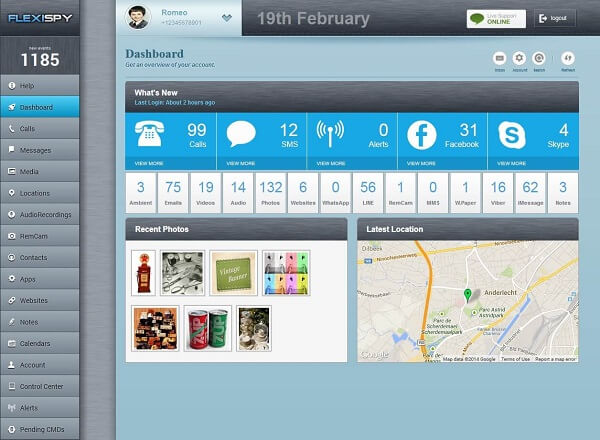 3.3 Pricing Plan of FlexiSpy
| Plan | 1 Month | 3 Months | 1 Year |
| --- | --- | --- | --- |
| Lite | $29.95 | / | / |
| Premium | $68 | $99 | $149 |
| Extreme | / | $199 | $349 |
3.4 Other Features Offered by FlexiSpy
Cell phone call recording and interception.

Record a phone's surroundings and listen later.

Take over the camera of someone's phone and take a photo.

Know someone's whereabouts in real-time.

Check the usage of every app and know which one is used frequently.
Comparison of 3 Ways and conclusion
| Apps | KidsGuard Pro | mSpy | FlexiSPY |
| --- | --- | --- | --- |
| Ease of Use | | | |
| Time Needed | 3-5 mins | 5-10 mins | 10 mins or longer |
| Price | | | |
| Compatibilty | Android and iOS | Android and iOS | Android and iOS |
| Features | | | |
So, we have shared 3 different ways on how to clone a cell phone text messages. Overall we found KidsGuard Pro to be an excellent software. All the aspects are excellent and superior to its direct competitors. Although, mSpy and FlexiSPY are also great for checking who someone is texting, but they don't provide ease of use and competitive price.