Halloween is America's second-largest commercial holiday, after Christmas.
Halloween is not just for kids anymore. These days, adults enjoy Halloween as much as their children. Therefore, it's important to consider Halloween safety.
It is not long before we get ready to celebrate Halloween and we want to make sure that everyone is safe and all your Trick or Treaters get back home safely.
This blog describes some simple safety tips for Halloween 2021 that will help to keep you safe when Trick or treating in the dark.
Part 1. Halloween Safety Tips for parents
Before you let your children go off into the night you should make sure that they are safe.
This part will look at all the key safety pointers you need to be aware of so you can enjoy the holiday without worrying about your children.
1. Follow kid's real-time location
You can ensure your kid's safety by putting GPS or Wi-Fi location tracking technology to good use and streamlining it with virtual boundaries to ensure that your child adheres to a set limit.
Since many kids like to wander off without thinking, you should make sure not to let them roam about as much as possible.
Therefore, you should also try and keep tabs on what they're doing.
KidsGuard Pro Location Tracker
KidsGuard Pro for android is a monitoring app that helps parents to monitor their kids anywhere they went.
To track your kid's phone, you will need physical access to their phones only once. After installing the app, you can automatically track their every step remotely.
Track real-time locations with KidsGuard Pro for Android
You can do this by utilizing the built-in GPS or Wi-Fi location tracking technology to track real-time locations.
And you can set up a virtual boundary or fence for your child that will alert you when he enters or exits the area using your app.
Step 1.
Create an account by click Monitor Now button below.
Step 2.
Log in your account, go to My product page, click Setup Guide and follow the instruction to download and install KidsGuard Pro for Android onto target phone. This step only needs to take 5 minutes.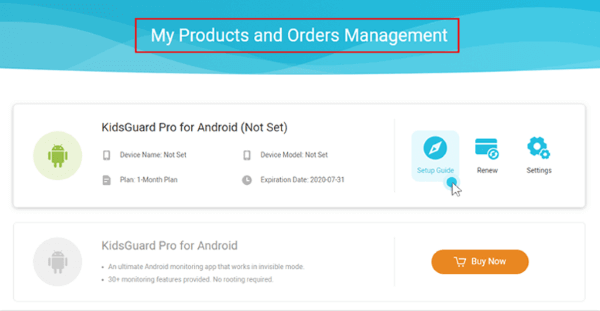 Step 3.
The icon of KidsGuard Pro for Android will be hidden after setting. It's 100% undetectable. Now you can view the real-time location of target user in the dashboard on your own computer.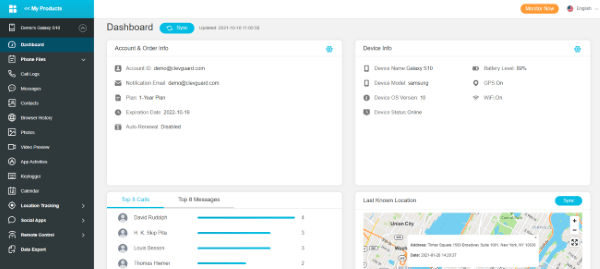 2. Dressing your child appropriately
Every year, thousands of children sustain injuries from wearing their costumes.
It is important to make sure the costume fits correctly so your child doesn't trip over it or injure themselves accidentally.
Pants, dresses, and capes should never be worn above the ankles since they can trip this way or else cause children to trip over them.
Shoes are also vital because, without them, anyone wouldn't have the ability to walk at all!
3. Avoid dangerous accessories
With all the excitement of Halloween comes a host of potential dangers.
Kids get injured by running into objects such as furniture and baseboards around the house, stepping on fallen decorations, and being accidentally punctured by sharp objects.
Your child needs to carry a prop sword or knife that is soft enough to bend should they fall while carrying them, so as not to suffer eye, face, and head injuries.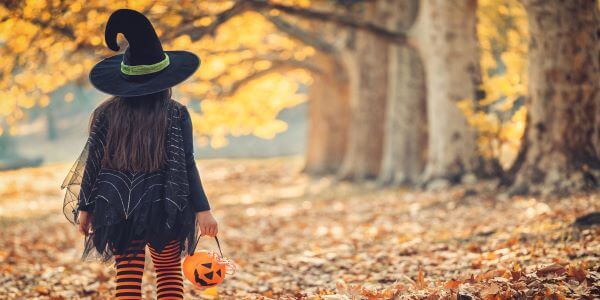 4. Supervise kids
All children under the age of 12 should be supervised by a responsible adult at all times.
And anyone responsible for a child should make sure that they place a label with their first and last name, address, and phone number somewhere on the clothing of the child.
5. Ensure Street safety
Before going out on Halloween night, your child should know to look both ways before proceeding across streets or intersections, wait until it's safe.
Moreover, make sure you're close enough to hold their hand while crossing.
Children young and old alike need to continue watching the traffic on streets while crossing streets with adults looking out for them from the sidewalk.
Remind them that cars can sneak up on all of us especially when they're distracted by a costume or a need to get candy very quickly.
6. Closely examine candy
Check all your chocolates and sweets to see that they're unharmed, unwrapped, and presentable for the public.
There's nothing worse than a piece of candy with a pinhole in it - the last thing you want is to send out dangerous candy.
Also, make sure to throw out any homemade goodies as some people might try to sneak harmful substances onto Halloween treats.
This ensures the fruits are safe to eat as well as protect them from possible foreign objects. You can either manually examine each one or ask someone else to do it for you.
Related Read: Should You Ban Your Kids from Creepypasta?
Part 2. Safety Tips for Kids of Different Age Group
For Young children
Halloween is a fun time of the year for kids, but they need to be sure to follow these Halloween safety tips for kids safety.
Always walk with an adult.
Make sure you look both ways at intersections before crossing the street no matter how close you are to home.
Be on the lookout for people dressed up as clowns and avoid them.
Be careful not to eat too much candy because it can make you sick or give you a stomachache, so only eat one piece of candy every hour or so and drink lots of water between treats!
Trick-or-treating with an adult is recommended, but not always possible. If you must trick or treat on your own, choose a neighborhood with streetlights and only go to homes with porch lights on at night.
Use reflective tape or glow sticks to help others see you better in darker areas of town or the dark of night.
Do not run from house to house during the evening hours as it.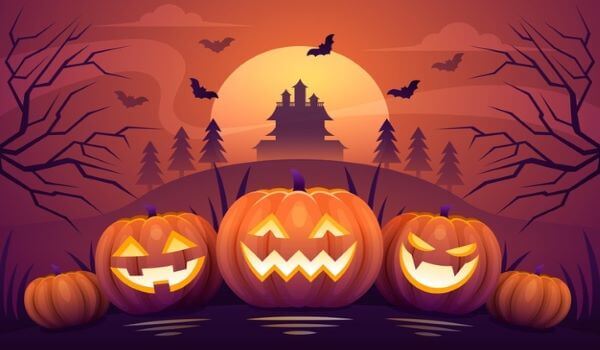 For Tweens and teens
The holiday season is known for being a time of the year when people are at their absolute silliest.
From costumes to parties to candy, there's no shortage of things to enjoy at this time of the year. However, safety should always be a priority.
Halloween night safety tips will keep your child safe on Halloween night.
Before going away from home, make sure you discuss the route and plan with your parents.
Before going outdoors, make sure your costume is flame-retardant and doesn't obstruct your vision at night.
Make sure to wear light clothing and carry a flashlight or wear reflective clothing or accessories for visibility at night.
Appoint a time when you should return home and stick to that schedule even if you want to stay.
Never accept food from strangers and never eat candy that was given to you by a stranger.
Part 3. COVID-19 Halloween Safety Tips
The COVID-19 virus is a bio-engineered virus that was made to destroy all life on Earth. the COVID-19 virus is so dangerous that even an antibody cannot protect you against it.
There are many ways in which you can become infected with COVID-19, so it is important to be careful about what you do around Halloween night.
Mask guidelines
Mask wearing is encouraged by the health department during the trick-or-treat hours leading up to Halloween.
Some fun DIY costume mask ideas aren't too hard to create if you want to save money.
Other than that, make sure your toddler doesn't wear their mask over the cloth mask they will be wearing for health reasons (it can make it hard for them to breathe).
Part 4. Conclusion
Halloween is a fun time for kids to celebrate their favorite characters, but safety is important.
As a parent, it is important to be aware of the risks that are associated with this fun holiday.
This is why we created this blog post, to help you stay safe while you enjoy Halloween.
We've put together some safety tips to help make your Halloween fun and safe for all. While these safety tips are for parents, they are equally important for children.