Every family doesn't want be helpless victims of the sexual exploitation of their kids, right? How to help children stay away from sex offenders is a concern for parents. By using some some search engine research, you can help your kids stay safe from sexual predators.
In this article, you can see in detail how to protect kids and what sex offender apps can we use.
Table of Contents
Are Sex Offenders Banned from Living Within a School?
If you ask, how close can sex offenders live to a school?
There are new law of the California Supreme Court. It  prohibits California enforcement agencies from housing and providing other services to registered sex offenders who are convicted of or deemed a sexually violent predator near public or private schools.
Although there is legal protection, we still have to protect whether the child is noticed by the sex offender.
NOTE:
KidsGuard Pro is an useful parental control app to protect children from sexual abuse. It supports Android and iOS devices. Next we introduce KidsGuard Pro for Android in detail including its features and installation steps.
If your target one is an iOS user. You can click the "View Demo" button to know more features about KidsGuard Pro for iOS.
How to Create an Activity Safe Zone to Prevent Sex Harm for Children?
Every parent has the right to monitor his or her child on-line activities using an internet monitoring system. KidsGuard Pro for Android is considered as one of the best-known and most innovative kid safety system. It helps parents keep an eye on their kids on mobile phones, computer, and tablets. The system allows the parent to see a live view of their child's web browser, instant messenger, chat windows, and text chats.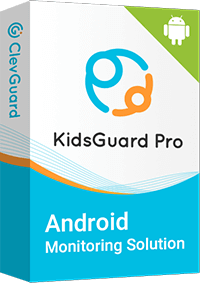 5 Features of KidsGuard Pro for Android:
Watchful Parent Notification: your kids are safe and your parenting skills are highly praised.
Email, Text, and Phone Monitoring: your child gets messages from friends and lets you know by text, or even phones you in through phone and email.
Handy Usage Alerts: Get notified anytime your kids use an app or they go over the limits of their phone or Internet usage.
Messages on the Phone: you will get alerts when there is a new message, chat, call, or text from your kids and you can track text messages from it.
One-Click Parents' Wi-Fi Settings: their personal information is safe by sex offender prevention order.
Protecting your Children from Sexual Abuse by Kids
 KidsGuard Pro for Android is a great tool that you can have on your phone to monitor your kids. There are 3 steps for Using KidsGuard Pro for Android:
Step 1. Create an account 
Press "Monitor Now" below and "Sign Up" to register account with your valid email address for KidsGuard Pro for Android.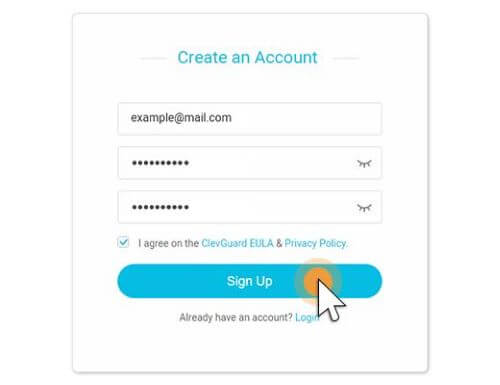 Step 2. Install KidsGuard Pro for Android 
Then the order management page will appear, you just need to click the "Setup Guide" and follow instructions to download KidsGuard Pro for Android.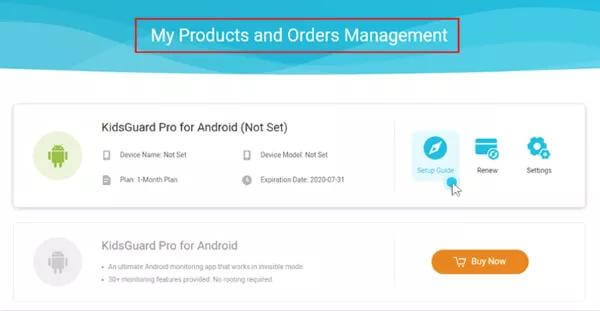 Step 3. Start Protecting Kids by KidsGuard Pro for Android 
After everything is working properly, you can monitor kids'phone activity on your online KidsGuard Pro Dashboard, so that you will be able to see if anyone is harassing your children and keep them away from harmful content.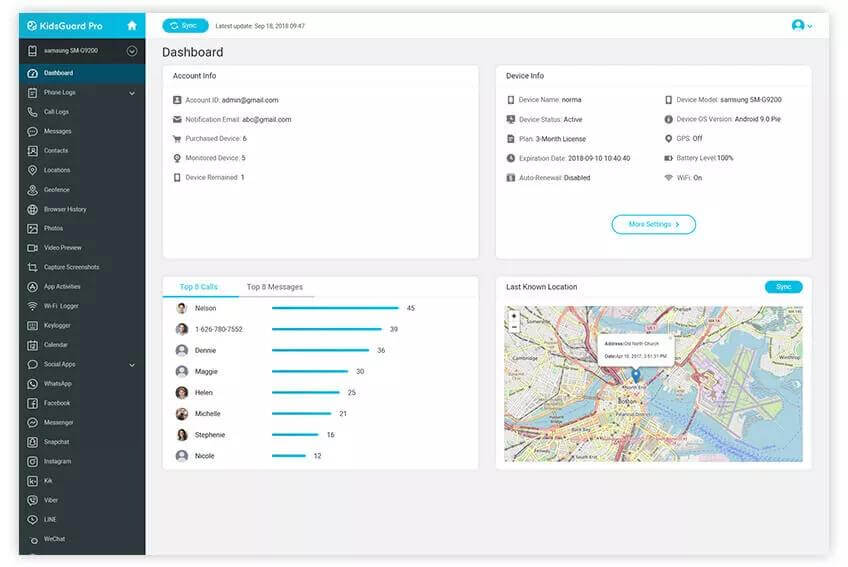 Other Ways of Protecting Kids from Sexual Harm
There are four ways to protect our children from sexual harm, parents can learn from it: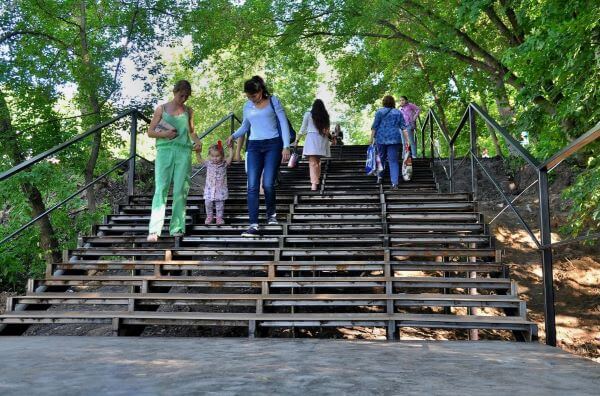 Talk to your child about sex as early as possible.

Explain that sex is a very special and important part of a healthy relationship. Nurture a real and ongoing relationship with your child. Praise your child for healthy, appropriate relationships and encourage him or her to share any feelings that he or she may have.

Get to know the people who get along with your child.

Investigate the relationship between your child and the adults she knows. This includes extended family, school and neighborhood. If your child regularly spends time at a person's house, the child may be spending more time with the adult than she should.

Communicate with your children more and let them talk more.

Ensure that they understand that they are entitled to express their feelings without fearing being labeled as a school boy or girl. The reason they are talking about these things is to initiate a conversation about sexual violence and also to help other young people understand the concept of consent.

Notice any changes with your child.

If your child has returned home from school acting strangely, talk to him or her. Try to figure out what triggered the behavior and work on how you can modify it. Does he or she now pick up your bad habits? When you talk to your child, make sure you use words, not actions.
Five Apps to Find Registered Sex Offenders
Following are 5 other apps to find registered sex offenders.
This sex offender app provides the ability to view the location and movements of sex offenders on a map. When you enter a location and provide the reason for the visit, it will show your location with a symbol for each registered sex offender in the area.

This app helps you locate sex offenders by their address, license plate, or other identifying information. You can check their conviction dates, photos, and current address.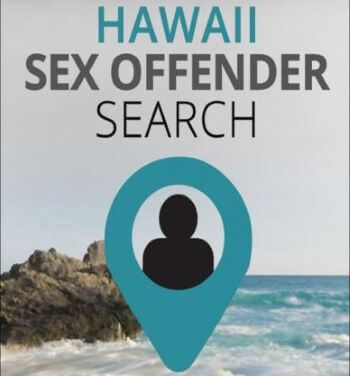 This app offers an easy way to scan a real-time map for sex offenders. You can find sex offenders through their mug shots, names, and car brands, among other details.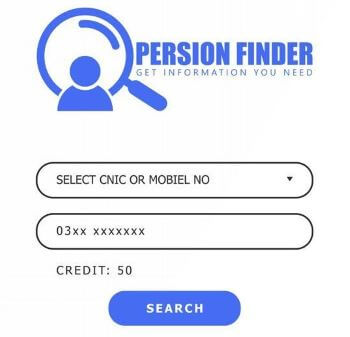 This app utilizes public sex offender registry data to let you search for local sex offenders by zip code. Just enter your zip code to see sex offenders in your area.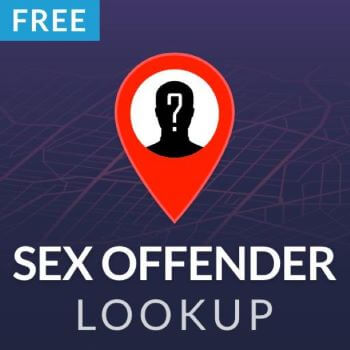 The NSOPW mobile app allows users to view and print online sex offender registration forms. You can also search for registered sex offenders through their driver's license photos or other identifying information.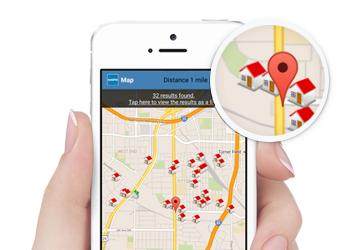 FAQs about Sex Offender
Q1. How to find out how many sex offenders are in my area?
Find out how many registered sex offenders there are in your area by using the interactive map provided by sex offender apps. For example, NSOPW mobile app is a great option. It gives the public access to nationwide sex offender data, which can help us find the sex offenders.
Q2. How safe is my neighborhood?
Getting to know your local neighborhood is critical to avoiding being victimized. You can find out more about your local area by using a smart phone app. Locating registered sex offenders can be done quickly and easily in a few minutes using these apps.
Q3. Can I check if there are sex offenders in my area?
Yes, by using sex offender apps, such as OffenderWatch, Sex Offender Search, People Finder, Sex Offender Lookup, NSOPW Mobile App, you can easily check if there are sex offenders in your area or not. Besides, you can use Family Watch Dog to check whether there are sex offenders or not. It provides free notifications of updates on offenders.
Conclusion
Registration databases are more comprehensive than ever, so while trying to remove sex offenders from your neighborhood you should always be on the lookout for new registered sex offenders. Anytime you move to a new place it is crucial to immediately check out the registration database of that area. KidsGuard Pro for Android monitors these databases regularly for new offenders and alerts you to any previously undetected offenders.