Have you ever found that somebody is trying to cheat you by sending fake pop messages or stealing your data from spam websites? Or did you ever realize that the website you are visiting contains malwares that could harm your device? Or do you want to restrict access to adult websites containing pornographic and explicit content? Several reasons can prompt internet users to find how to block websites on Google Chrome for their data security and protection.
Although you might avoid visiting these unwanted websites, other users including little kids can access these web pages. Hence, directly blocking these websites is the only solution to keep others safe.
In this context, this article explains how to block websites on chrome by using three simple methods.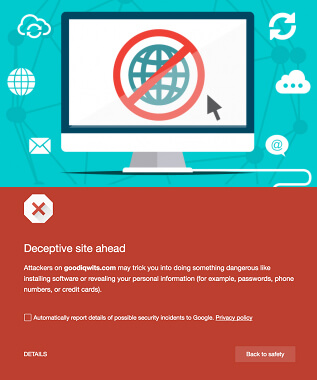 Is it Necessary to Block Websites on Google Chrome?
The world of the internet is not safe. While the power of digitalization and connectivity has turned the world into a global village, certain risks are also associated with internet surfing. Particularly, when it comes to underage or teenage internet users, their safety and security become paramount to save them from cyberbullying, internet fraud, or hacking. Let's look at some harms of inappropriate websites:
Downloading infected files from insecure websites can hack computer systems and cease operations;
Adult websites containing pornographic content can affect the kids' mentality;
Fake and spam websites may send pop-ups to cheat on users and steal their money;
Unwanted websites consume bandwidth for mission-critical applications.
Hence, it is necessary to block inappropriate websites on Google Chrome if individuals want to restrict unauthorized users from entering their devices illegally and securing their confidential data from cyber security threats.
In fact, blocking dangerous websites on Google Chrome is very urgent, and blocking some websites on the devices kids are using is even more urgent. Dangerous and unreliable websites must be immediately blocked for kids. As we know, in order to shield children from pornographic or malicious content, except parental controls on Google Chrome, even many governments have blocked some online content and certain websites. Also, some other websites are blocked by government to restrict access to copyright-infringing material, or protect national security. Of course, Google also offers chrome extensions to block websites and ensure internet safety.
How to Block Websites on Google Chrome?
1. Using Chrome Extension to Block Websites on Google Chrome Desktop
Many internet users often ask one question: " How I block a website on chrome?" The solution is very simple, easy, and convenient: Chrome extension.

What is Chrome Extension?
Chrome extensions are software programs that allow users to customize their Chrome browsing experiences and block any distracting or harmful websites. Besides, they are absolutely free, 100% secure, and reliable.
Functions of Chrome Extension
Given below are a few exciting functions of the chrome extension:
| | |
| --- | --- |
| Function | Purpose |
| Focus Mode | Control schedule and breakdown tasks into intervals |
| Adult Content | Block all adult sites |
| Password Protection | Unblock blocked websites with a password |
| Uninstall Prevention | Stop others from removing any app from your device |
| Sync | Manage website usage, distractions, and addictions |
| Site Redirect | Redirect unwanted webpage access to your desired website |
| Customized Block | Design customized blocked pages |
How to Block Websites with Chrome Extension?
You can follow these steps to learn how to block inappropriate websites on Google Chrome:
Step 1: Open Chrome on your computer;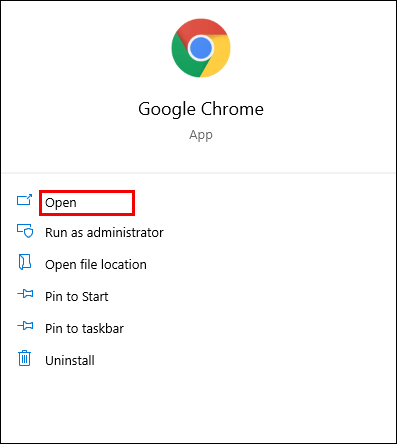 Step 2: Search keywords " Block Site Extension" and tap the " Add to Chrome" button;

Step 3: Confirm to add "BlockSite" extension;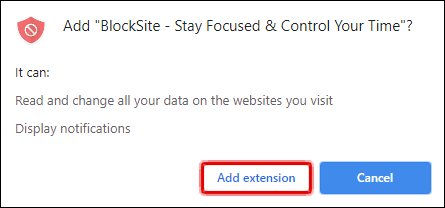 Step 4: Once downloaded, you can the extension located in your computer screen's upper right corner;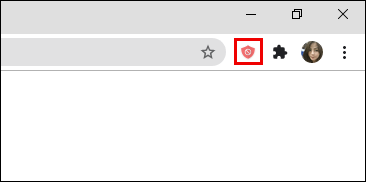 Step 5: Open the website you want to block and click on the extension logo, then press the " Block this Website" button to block it on your device, and the website will be blocked.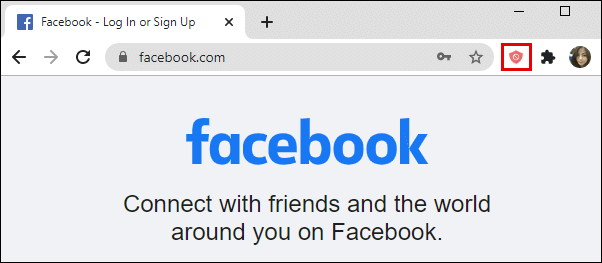 This way, you can use chrome extension to block unwanted websites on your computer. However, if you want to restrict access to some websites on your android phone, move to the next section to learn the ways to block websites on Android.
2. How to Block Websites on Android using BlockSite App
The previous section has explained how do you block certain websites on Google Chrome for a PC or laptop. However, if you want to know how can I block a certain website on Google Chrome for Android, follow these steps:
Step 1: Open "Google Play Store" on your Android phone;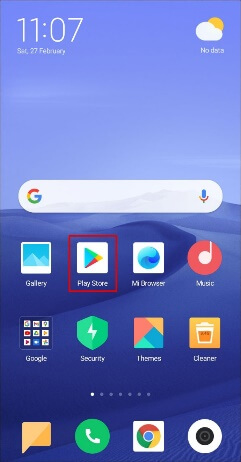 Step 2: Input "BlockSite" in the search bar and press enter;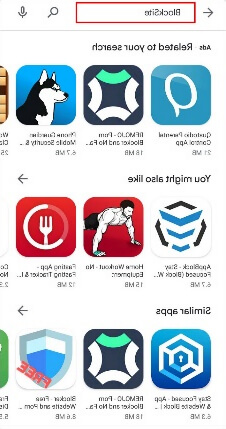 Step 3: Download and install the BlockSite app on your Android phone;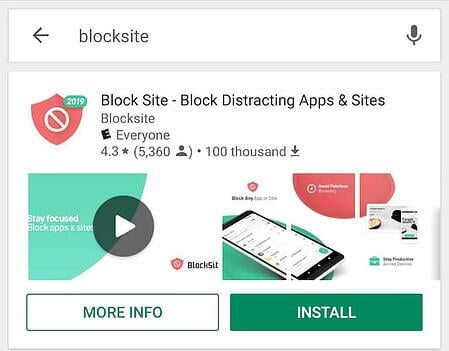 Step 4: Go to your phone's Settings, enable and open the BlockSite app on your phone;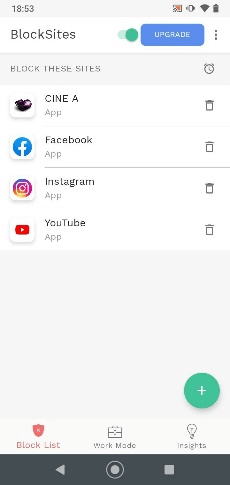 Step 5: Tap the green " +" button located at the bottom right corner;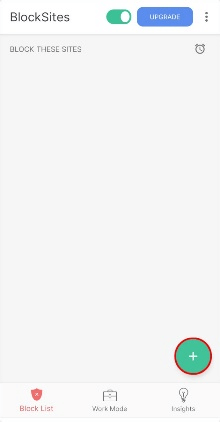 Step 6: Select the website or write the website URL you want to block, and click done to block that website.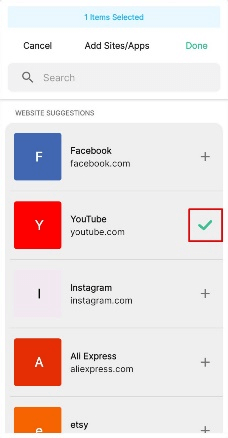 BlockSite is a user-friendly app. You can block multiple sites on your Android phone by using this mobile app. But if you are an iPhone or iPad user and want some websites to be restricted on your device, the following section explains how to block websites on IOS by using device settings.
3. How to Use Device Settings for Websites Block for iPhone and iPad?
If your friend asks how do you block certain websites on Google Chrome for iPhone or iPad, here's the procedure:
Step 1: Open your device settings;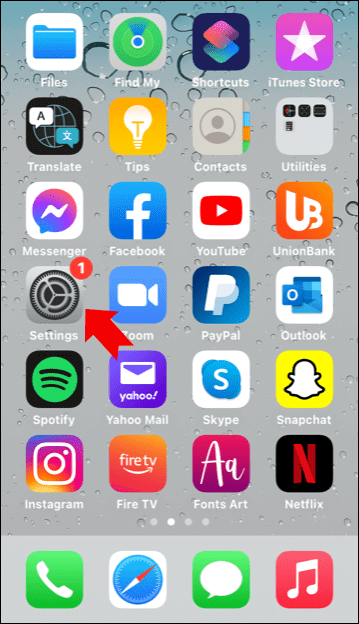 Step 2: Click on the "Screen Time";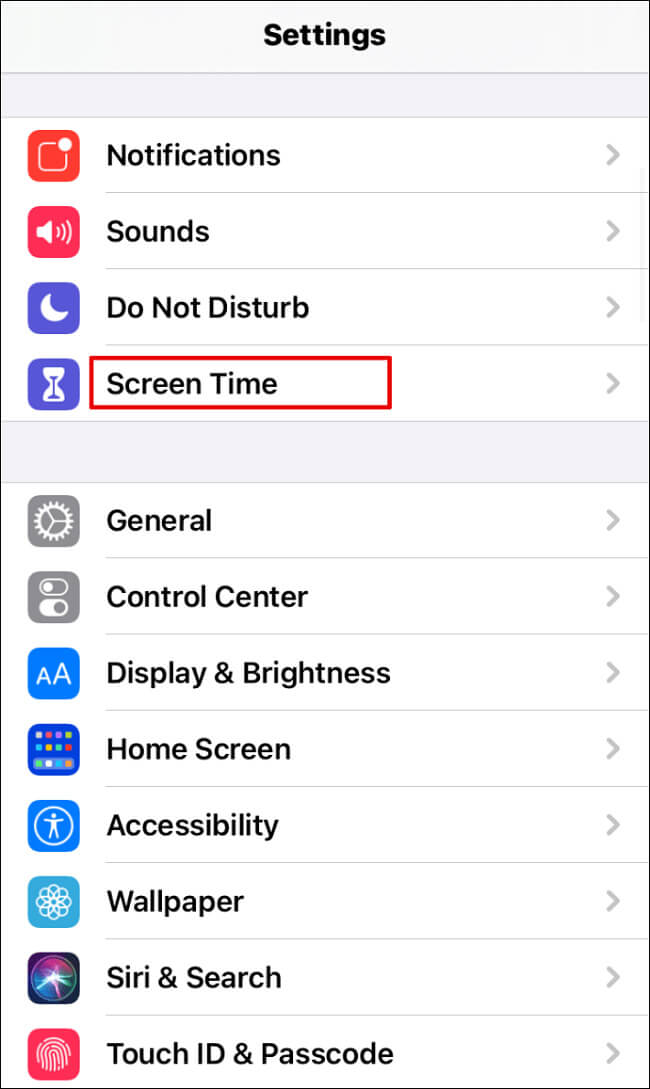 Step 3: Tap on "Content and Privacy Restrictions";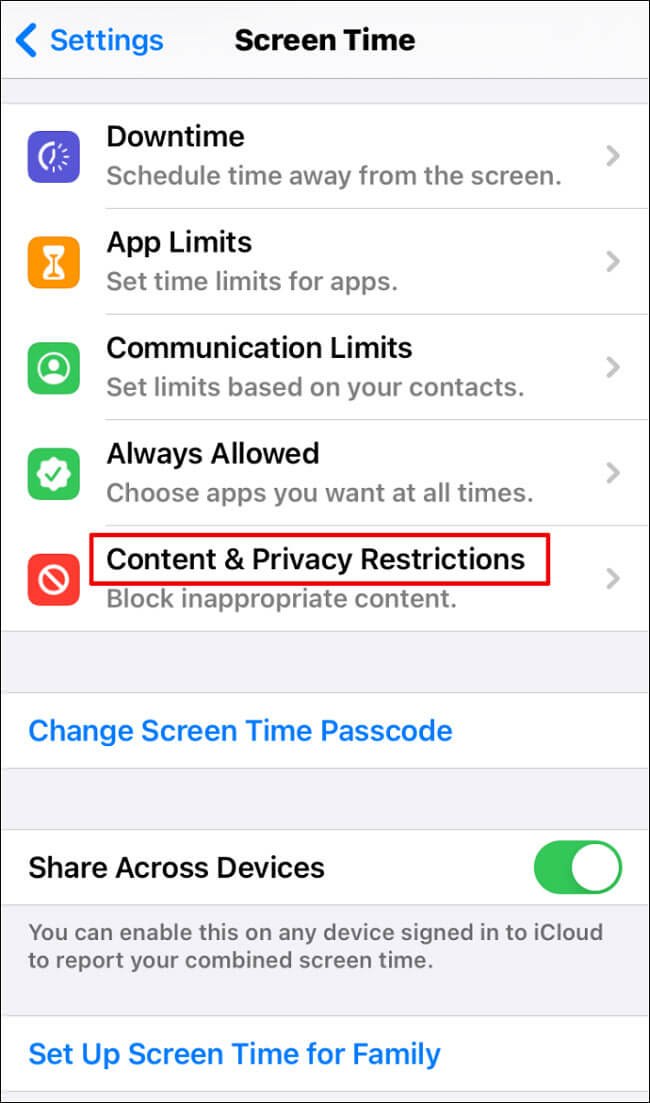 Step 4: Toggle the green button to enable the option;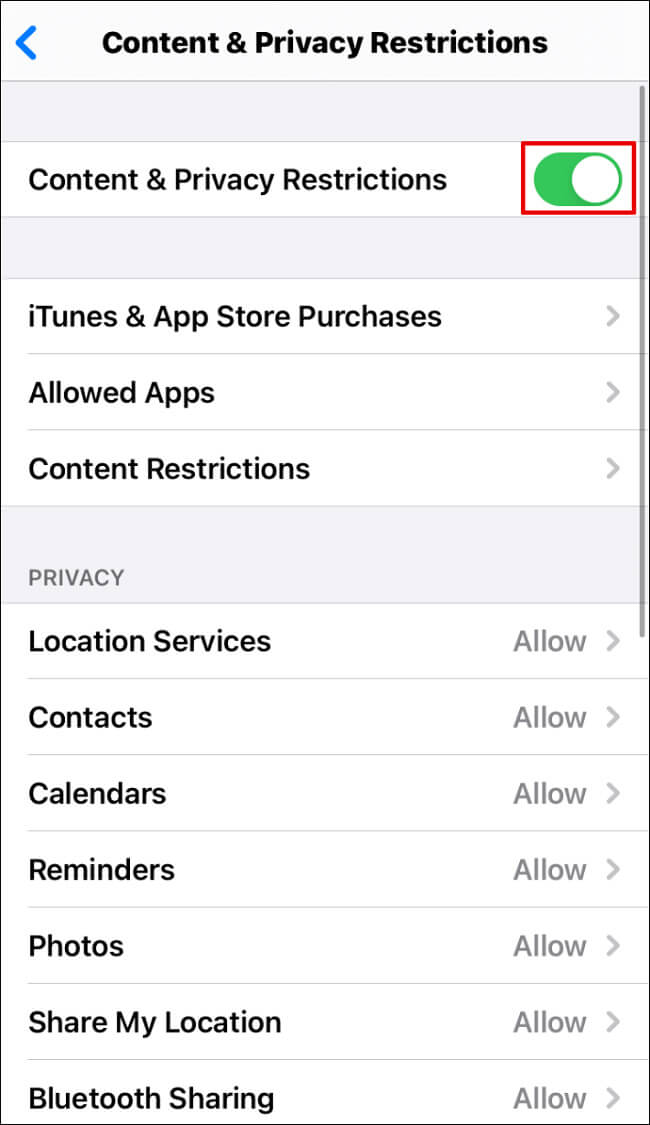 Step 5: Tap on "Content Restrictions"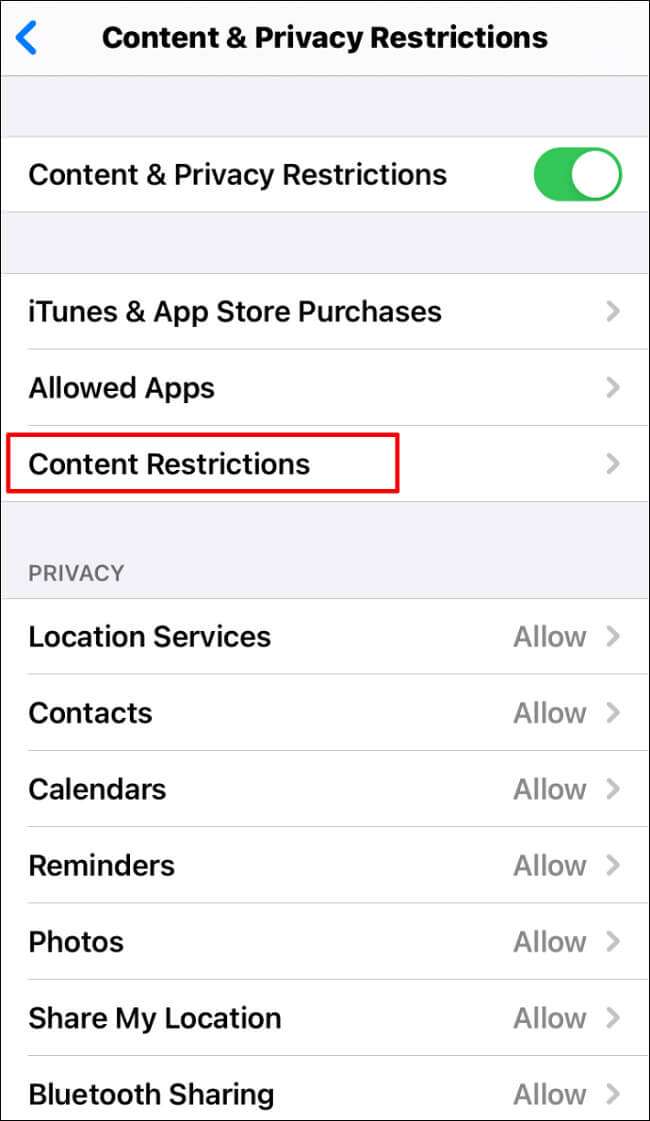 Step 6: Go to Web Content and tap on it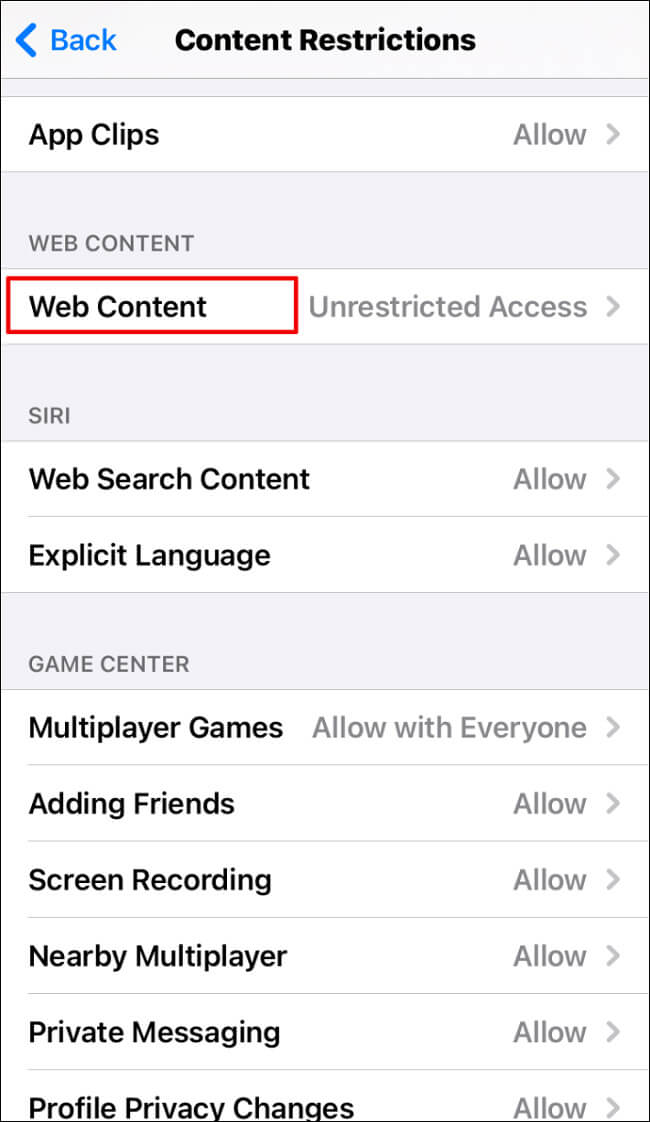 Step 7: Choose any of the following three options to realize the blocking function.
a. Unrestricted Access
b. Limit Adult Websites
c. Allowed Websites Only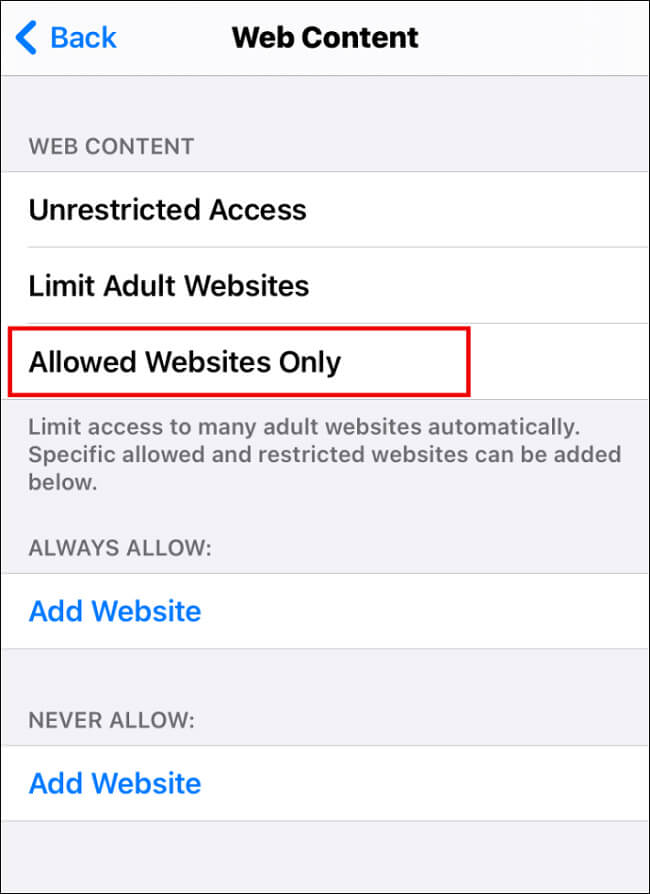 Hence, iPhone or iPad users can use their device settings to fully or partially block multiple websites on their devices. Although blocking websites can save your kids from accessing explicit content, how would you save them from cyberbullying and spamming on social media or similar apps? Well, here's the solution, KidsGuard Pro monitoring software. Read the following section if you want to block websites on Google Chrome with KidsGuard Pro.
4. Block Websites on Google Chrome with KidsGuard Pro
What is KidsGuard Pro?
KidsGuard Pro is an advanced and ultimate monitoring app, which includes 2 versions, they are KidsGuard Pro for Android and KidsGuard Pro for iOS respectively. KidsGuard Pro covers all major social apps and allows you to keep an eye on your kids, staff, and loved ones. Besides, it is user-friendly and takes just 5 minutes to install. You just need to sign up, choose your preferred plan, install the app on your android phone or iPhone, and start monitoring remotely. By monitoring your kid's phone, you can also view the browsing history. If your kid is visiting harmful website, you can block them with chrome extension or BlockSite App.
KidsGuard Pro Functions
Track GPS location;
Set up Geofence;
Access call history, messages, contacts, browsing history, photos, videos, multimedia files and so on;
Record calls;
Monitor social media Apps;
Next let's take KidsGuard Pro for Android for example and learn its specific using methods.
How to Use KidsGuard Pro for Android to Block Websites on Google Chrome?
Here's how you can use KidsGuard Pro to block websites on Google Chrome for Android:
Step 1: Click "Sign Up",  create your account of the KidsGuard Pro for Android by entering a valid email address and password;

Or tap the following button and directly enter the "Sign up" page:
Step 2: Choose your preferred payment plan according to your monitoring needs, and complete the purchase, then you are available to enjoy all functions of KidsGuard Pro for Android;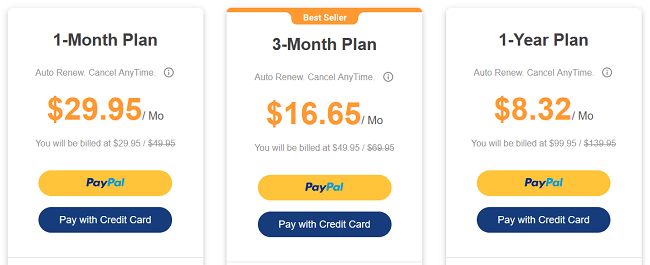 Step 3: Visit the My Products and Orders Management Page of your KidsGuard Pro account, click "Setup Guide", and you will see the full setup guide; then follow the guide to download and install KidsGuard Pro to the target phone and complete the required configurations;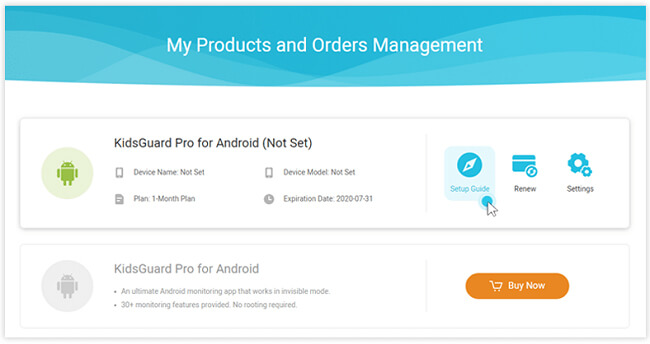 Step 4: Open Dashboard Page to track activities on the target Android device, and you can know right away once the target phone user is visiting appropriate website and take some necessary messaures to block those websites for the target phone owner.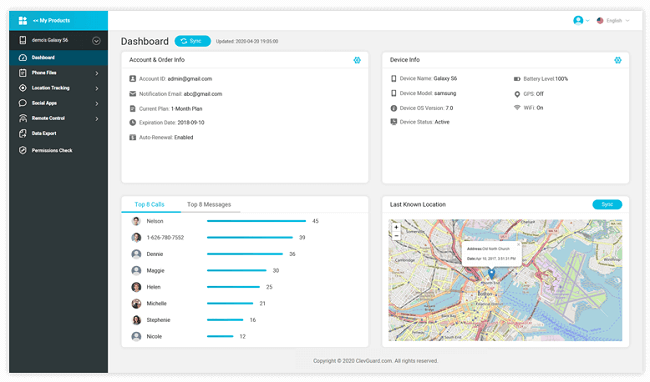 So you don't need to worry about your kids' safety now once you have installed KidsGuard Pro App on their phones. Keep an eye on their activities and make sure they are safe and secure. If you still have any questions in your mind, here are some FAQs to answer common queries.
Frequently Asked Questions (FAQs)
1. How can I Block Websites for Free?
Blocking a website has now become as simple as ABC, thanks to free blocking apps and Google Chrome extensions that allow the internet users to partially or completely block any web pages without paying anything. Here are the top 10 free website blockers:
BlockSite
Mindful Browsing
LeechBlock
Y-Productive
StayFocused
Freedom
Cold Turkey
WasteNoTime
FamiSafe
Site Blocker
2. Can I Block Instagram Website?
Yes, you can block Instagram or any social media website on any device. Take mobile phones for example, just open the BlockSite app on your smartphone, enter Instagram website URL, chose Instagram from the available website options, and click on " Done" to block Instagram in minutes.
3. How do I Block Websites on Windows 10?
There are several ways to block a website on Windows 10. Some of these methods are given below:
Via Device Settings
Using Google Chrome extensions on Windows 10
Using free website blockers
4. Can I Block a Website on My Phone?
Yes, you can block unwanted websites with malicious or explicit content on your Android or iPhone by using multiple options like using chrome extensions, website blockers, or via device settings of your smart phone.
The End
Amid rising incidents of cyberbullying and online fraud, internet safety has become a topic of paramount importance for parents, policymakers, and governments. Millions of people from all age groups are affected every day by opening fake, malicious, and spam websites containing malware and harmful software. Hence, there's no option left other than blocking these websites to ensure safe and secure internet browsing.
There are multiple alternatives to block unwanted websites on your computer or phone. Some of the common methods are using Google chrome extensions, website blocking applications, and device settings.
However, if you want more than just blocking websites, try KidsGuard Pro for Android to keep an eye on your kids and loved ones. This ultimate monitoring software is available for both Android and iOS devices. It allows users to spy track the target phone's location, access media files, read conversations, restore deleted files, record calls, and even monitor social apps without getting detected. KidsGuard Pro also gives you the list of websites your kid has visited recently. So, if you found some unhealthy websites in your kid's browsing history, you can block them on Google Chrome by using extensions, website blockers, or device settings.