Question: What are the Risks of Anonymous Cash Apps?
It is said that cash apps can not share any person's private information, whether they are a minor, teenager, or an adult.
On the other hand, cash apps can also share details if they want to, but after facing some consequences, the IRS can not track any receiving or sending payments without indulging cash app developers.
People say different things about cash app for minors, if you want to know more details, please read the full article.
What Teens can do on a Cash App?
The primary purpose of a cash app is to send and receive money online They can receive funds from any person who may be close ones, relatives, or any other person using a cash app.
Also, they can use an ATM, but to use an Automated Teller Machine, a 2$ money will be deducted every time on a cash app for kids.
In addition, a person can deposit any amount directly into it and make or use their favorite cards and many other dark features just under 5$.
Cash App Restrictions for Teens
As we know, some cash apps are anonymous, so they put certain restrictions on minors and teenagers while using this app.
People of 13+ age will have to do parental authorization during the creation of their cash apps, and after that authorization, they can only send or receive money.
As the cash app age limit is a bit strict, it will be good for some reason. For people of 18 years, many cash app developers allow people to give a social security number.
They cannot buy bitcoin, do investing, make cross-border payments, or make paper money deposits.
Could Teens Bypass the Age Limit?
There is no need for a person to bypass the cash app age limit because they will need to do a parental authorization first.
And if they bypass their age limit their parents will surely get to know. But if you are desperate to bypass the cash app age, you can put the ID of another person in it and do all parental authorization by yourselves.
Related Read: [Ultimate Guide] How to Block Someone on Cash App?
Can I get a Cash App for my Minor Child?
The parents raised the question like can minors use cash app because they think that anonymous cash apps can harm their child's privacy.
So to protect their children, they present specific questions. And the answer to their queries is that YES, there are many cash apps for minors through which there will be no harm to their privacy.
But remember, if you have set up an account for your minor child, make sure they do not make any wrong transactions because this will bring loss to your account.
Teach your child how to save money and how to spend money correctly, and most importantly, how to use a cash app.
How to make a Cash App Account for a Teenager?
If you want to make an account of cash app for kids/teenagers, use the following steps for account completion;
Download the cash app and first make an account for free there is no need to send payment at the start.
When you want to make a transaction or make a cash card, they will start verifying your identity to check whether if you are underaged or not.
After that, they will ask you about your parents' authorization, including your mobile number, email, or any other information. Then they will consult with your parent or guardian to confirm your account.
Popular Cash Apps
Square Cash App
Square cash app was launched a few years ago (in 2013). A benefit of the Square Cash app is that it is not a paid app, and it is free to transfer and receive funds.
Although it requires no special access for people above age 18, it asks some requirements to be fulfilled first for those aged 13-17.
And that requirements include only some information about parents and there you go.
Now you can send or receive payments; if they go anywhere, they can get discounts on specific items and use their cash cards.
The only con of this app is that it will allow parents to check out their child's transaction history.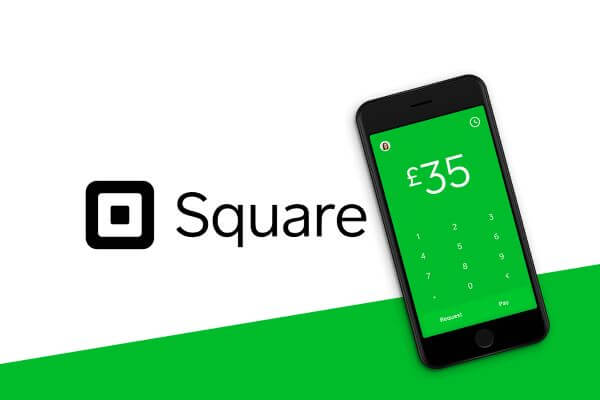 Venmo Cash App
This app is only available for adult people, and a person cannot log in if they are between 13-17.
It requires a person to be 18 or 18 above also it sees a person's activities very deeply like if a person has shared a large amount with someone, they will surely ask them to give their social security number.
And it is not an entirely free app as it requires a few dollars for instant check out (almost 0.25$). This app will be available for either iOS and Android devices and has 22.9 million users.
Also, if you want to share your transaction history with someone, you can do that.
That is why it is not a cash app for kids to use. Pro-tip: if you have made a wrong transaction Venmo app will not return your money.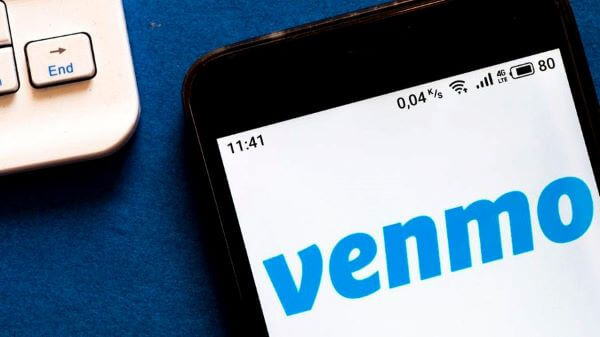 How to Prevent your Child using Anonymous Cash Apps?
There are specific ways to stop your child from not using these anonymous cash apps. One of them is by keeping an eye on them and monitoring their devices.
Monitor their Devices with KidsGuard Pro for Android
KidsGuard Pro is a well-known monitoring app through which you can see if your child has downloaded any cash app on their mobile.
And if they have cash apps already in it to whom they are transferring money or from whom they are receiving money.
It is better to watch your child before facing any more extensive issues. You will just have to download the KidsGuard Pro and start monitoring your child's activities.
Other Attractive features of KidsGuard Pro for Android
Location tracking
You can track your child's location very quickly, like where he is going these days through the dashboard.
Spying on Apps
No matter how safe an app can be, KidsGuard Pro can see every app's messages, calls, etc. Also, it can record the screen of the targeted device.
Last but not least, when this app is downloaded on the targeted phone, it will automatically remove itself from the screen and will run in the background so that a person cannot know if they are being spied on.
How to Use KidsGuard Pro for Android?
Step 1.
Click
Monitor Now
button below and skip to KidsGuard Pro's website to sign up an account.
Step 2.
After registration, login your account and go to
My Products
page, tap on
Setup Guide
button and follow the instruction to download and install KidsGuard Pro for Android onto target phone. This step only needs to take 3-5 minutes.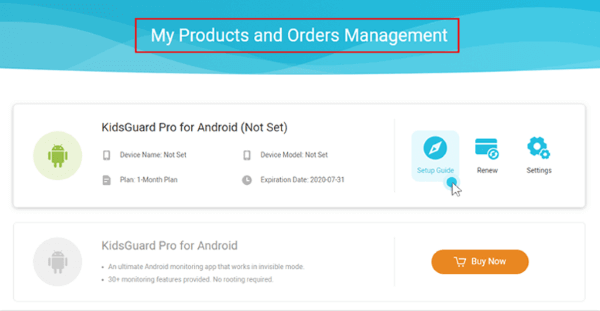 Step 3.
After setting, you can start to monitor your child's phone activities on dashboard.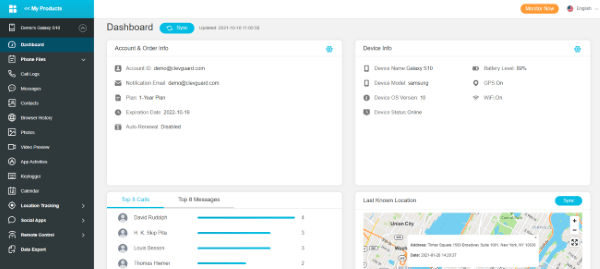 Final Thoughts
It is not common for everyone to use anonymous cash apps illegally. And if it is appropriately used, it is a pretty good transaction app. It may be beneficial that many cash apps for minors and kids have certain limitations. But if your child is clever enough to bypass that limitations and restrictions, we have mentioned a powerful monitoring app through which you will have complete control of your child's activities.