With the help of a smartwatch, women can keep track of their health. Smartwatch aslos ensures safety through its local tracking and smart call features. As we are living in the digital world right now, digital watch for women is way more essential.
To help you, I have come up with a list of smartwatch brands for women. in this article. If you are looking for a smartwatch for women, continue to read on to know more about the best smartwatch brand recommendations.
Table of Contents
5 Best Women's Smartwatch for Android
There are numerous watches in the market, but which one is suitable for you? Now check out the best android watch bands for women below.
Huawei Watch is a featherlight smartwatch that can provide greater flexibility while wearing. It also acts as a perfect fitness tracker, and you can wear this smartwatch without worrying about your sweats. The Huawei watch has a greater display option with a 1.64 inch AMOLED screen.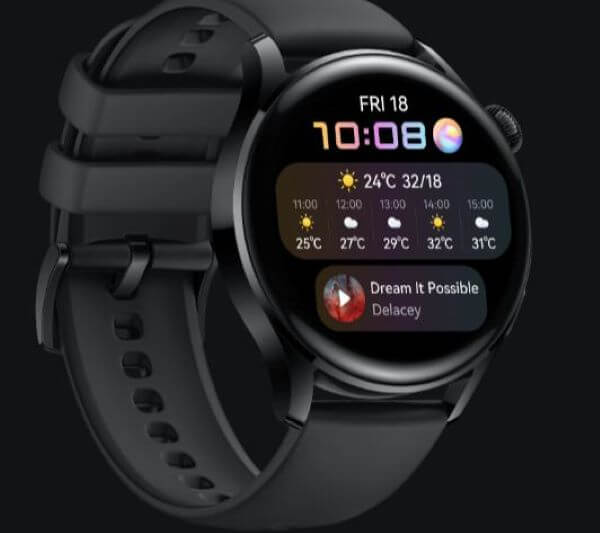 Pros
Stylish, comfortable design;
Long-lasting battery;
Attractive OLED display;
Perfect fitness tracker;
Built-in GPS.
Cons
Unable to reply to notifications;
No third-party app support;
Limited watch faces.
NOTE:
If the watch does not have GPS function and you want to track your partner, you can choose tracking software. KidsGuard Pro for Android is the best choice. Not only for tracking location, but also view your partner's cell phone software, photo, etc.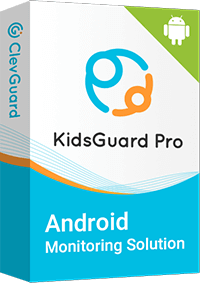 Fitbit Versa has a square design with rounded edges that adds a fascinating look and attracts versatile buyers. The Versa has an anodized aluminium case, and it is one of the lightest smartwatches available in the market.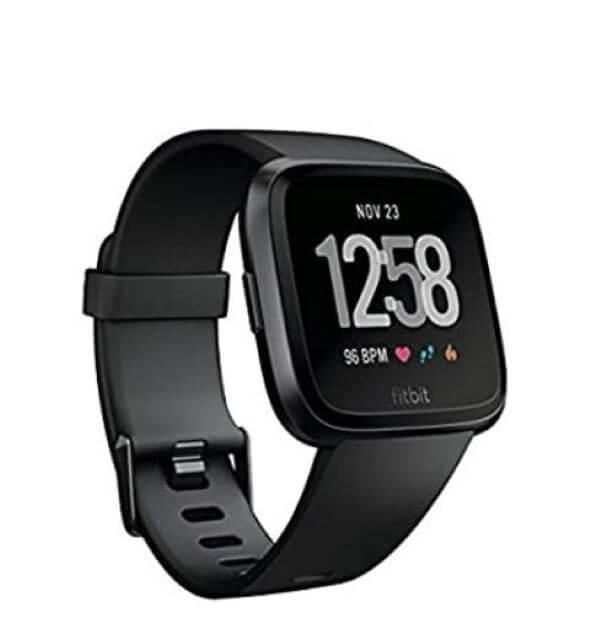 Pros
Takes 1 hour to charge;
Quick charging feature and long-lasting battery;
Lightweight and comfortable design;
Sleep and best health tracking features;
Easy to fasten and release watch clasp.
Cons
Consumes time to do the initial setup;
Does not have an internal GPS feature;
Battery life does not hold good as Ionic;
Dial design does not suit everyone.
Asus Zen watch 3 has Italian leather/rubber straps that give the coolest smartwatch wearing experience. It also has a 2.5D corning Gorilla Glass and hypercharge technology that helps extend the battery life up to 2 days.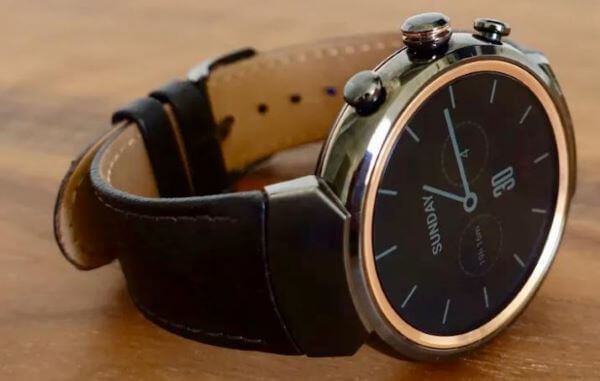 Pros
Large display with intriguing design;
Good overall performance;
Better battery life.
Cons
Basic fitness tracking features;
Unappealing charging dock.
Related read: Sprint's Kids Watch-Parents Check Children Activities Remotely.
The Samsung Gear S2 watch is an excellent choice among the android smartwatch. It has a premium dial, and the Gear2 has a Gorilla glass protection screen. The Samsung Gear S2 smartwatch has a 1.2 inch AMOLED display and has an excellent quality leather band.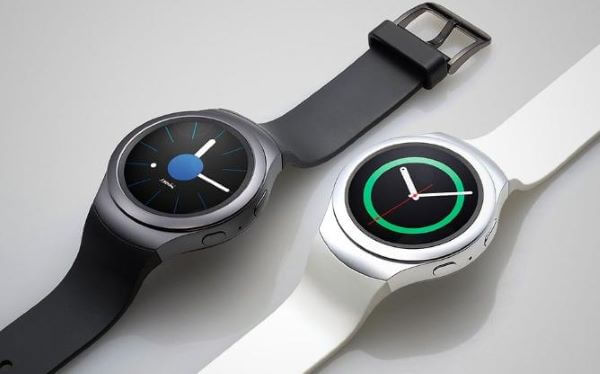 Pros
Smart rounded dial design;
Best quality straps;
Provide good support for Android smartphones;
Easy to use interface.
Cons
Issues in connectivity;
Limited apps;
Fewer interface lag.
5. Fitbit Versa 2 Health and Fitness Smartwatch
Fitbit watch band is a lightweight design that you can wear throughout the day without any discomfort. The Versa 2 has the same design as the earlier Fitbit version, but it has upgraded to the OLED screen. So you can view the screen in direct sunlight and through polarized sunglasses.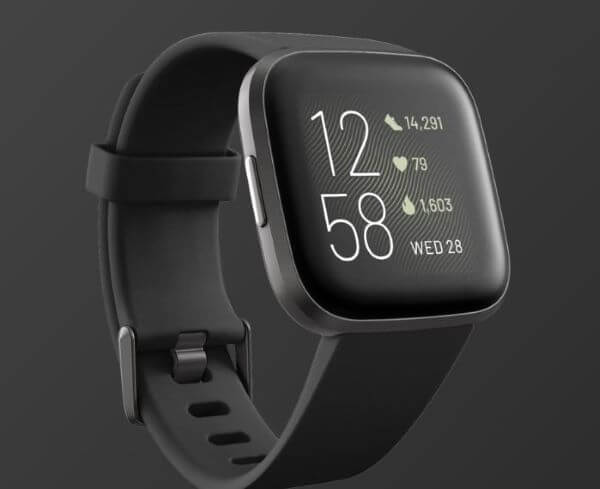 Pros
Lightweight, cozy design;
Excellent battery life (charge stays up to 5 days);
Easy to view the display screen outdoors;
Best fitness and sleep tracking features;
Quick Voice messages option for Android users.
Cons
Although the Versa2 has quick release pins, swapping watch bands is tedious;
Limited customizability while using always-on feature;
Changing watch faces on the versa 2 is nonuser friendly;
Insufficient smartwatch features compared to other brands.
What are the Benefits of Wearing Smartwatch?
Smartwatch is an advanced wristwatch with touchscreen-enabled functions, and it replaces the functions of multiple electronic gadgets. Now, check out the below benefits of wearing the girls smartwatches.
Health tracking feature
Smartwatches help to track your heart rate during your workouts. It helps sleep tracking so the users can calculate the quality sleep time. The smartwatch records the daily steps and that motivates the users to keep moving an extra mile every day.
Play Music
With the help of a smartwatch, you can always enjoy your favorite music. The new model smartwatch has the best features of playing music without connecting to a phone. You just need an internet connection to download the music so you can play it anytime without a hassle.
Easy Navigation
Navigating to new places now becomes easy with the help of smartwatches. You do not need a smartphone to find map directions anymore since your smartwatch easily does the same job by reducing the risk of using a smartphone while driving.
Connecting Calls
Smartwatches can help you make calls when it's connected to a phone. Few latest smartwatch models have the option for a sim card, so you can make calls without the need for a smartphone.
Related read: [2021 Update] Best 5 T-mobile Kids Smart Watch Phones.
Quick Notifications
Smartwatches help you to get instant notifications from various apps and message alerts. You can even send text messages from your smartwatches and stay updated with a turn of the wrist.
How we Choose the Best Women's Smartwatches for Android?
If you have a query about choosing the best female smart watches, check out the important three aspects here.
Functionality

Always check for the functionality of the smartwatches before making a verdict on buying. Among the several functionalities- battery life, quick charging, user-friendly interface, instant notifications, call feature are the prominent ones to look for while buying. So you can compare the features of various smartwatches to make a wise decision.

Compatibility

You should not go for a smartwatch without knowing its compatibility. The android smart watches work with android smartphones such as Samsung, Google and other android smartphones. If you need to connect your android smartwatch to your iOS, you need to install some compatible app for your use.

Price

The price of the smartwatches starts from $100, and it goes up to a few thousand dollars. So as the prices go up, you have advanced features, styles and designs. If you are looking for a luxury smartwatch, you can prefer high range watches.
And there are specially designed fitness watches for athletes. So if you are not an athlete, you can look for a smartwatch under your budget to enjoy the perks.
FAQs about Women's Smartwatches
Q1. Is the LG Watch style the best watch for women?
LG watch has a thin, sophisticated look. It creates a sleek look on women wrists and provides comfort. With the variety of watchband colors and interchange straps, it is one of the best watches for women.
Q2. What can you do with a smartwatch?
With the help of a smartwatch, you never miss any important chores since your smartwatch keeps you notified. Also, you can keep a track of your health, check the weather, navigate directions, play music, connect calls, set alarms and much more.
Q3. What does a smartwatch cost?
Though smartwatches cost starts from $100, you can find the best smartwatches price between $200 and $400. The ideal android smartwatch is available for around $200, whereas the higher range smartwatches go up to more than $1000. And the luxury smartwatch brand prices hike up to a few thousand dollars.
Q4. Which smartwatch is the most accurate?
Fitbit sense, Fitbit charge 4, Samsung Galaxy watch 4 are some of the most accurate android smartwatches available in the market. And Apple Watch Series 7, Apple Watch SE (mid-range) are a few of the most accurate iOS smartwatches.
Q5. Which brand is good for a smartwatch?
Apple watchband is good among iOS smartwatches since it has many fascinating features and more advanced technology. If you are looking for a good android brand smartwatch, Samsung galaxy, Fitbit, Garmin are the hot sellers that come at affordable prices.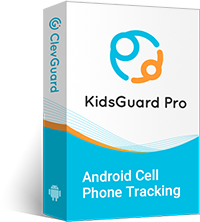 KidsGuard Pro for Android Features
Track cell phone location in real time and view location history
Check all incoming and outgoing calls & SMS
Spy on social media apps like WhatsApp, Instagram, Snapchat, Facebook, Viber, WeChat and more
Remotely access the files on the target phone, like contacts, photos, call logs, etc.
Conclusion
Smartwatches are a boon to a woman as they serve as a multipurpose device. You can choose the best watch from the above list based on your needs. But do not forget to check for the important aspects before buying a smartwatch.
Also, if you are a mother, you can use the KidGuard Pro for Android app to monitor your children. What's more impressive than keeping a check on your kids while you are busy working.