Have you ever installed software to read somebody's text messages? Or are you thinking that you can read someone's text messages without installing software?
Many applications promise to be able to read text messages from yet another smartphone without having to download any software. Nevertheless, it's debatable how all of these applications can back up their claims.
In this article, we are going to find out if there is a way to read iPhone messages without software and you'll get heads up on how to read iPhone messages without software. Let's started!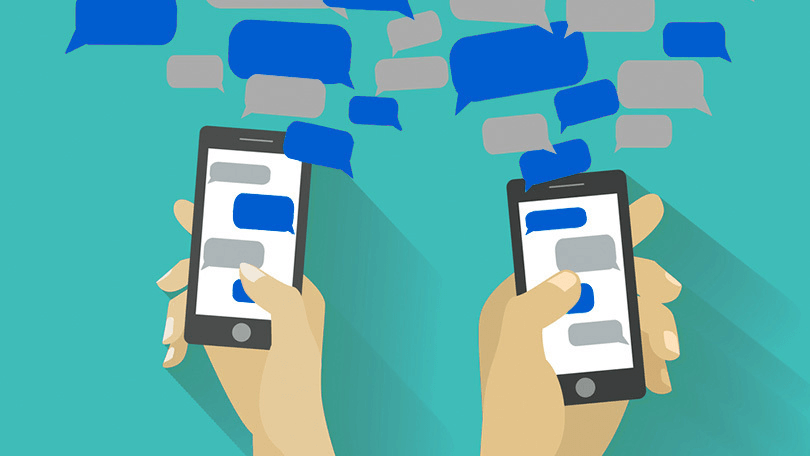 Is It Possible to Read iPhone Messages without Installing Software?
You could be wondering the same thing: Is it feasible to read iPhone messages without installing an app? Indeed, without downloading a monitoring program on the targeted iPhone, one may simply read its texts, chats, or images. It appears to be creepy, yet it is the truth. Anyone may monitor all or most of the device's info promptly. It leaves you feeling as though you have the iPhone, but no one is answering it. Yes, it's indeed feasible to begin monitoring such an iPhone without installing any software. Such monitoring app's main tasks include keeping a record of messages, looking at call histories, and tracking the iPhone's whereabouts.
How to Read iPhone Messages without Software?
How to read iPhone message without software? Thinking is it possible or not? Yes, absolutely! You may now listen in on anybody's talks without installing spying software on their iPhone, can read out all their messages and chats. Here we list some methods to read iPhone messages, let's find the answers!
Method 1: Read iPhone Message without Software: KidsGuard Pro for iOS - Best Choice
Can you spy on an iPhone without installing software? This hit you hard, and now wondering which product is suitable for this use. In general, the KidsGuard Pro product is a great way to keep an eye on everyone, from your children to other relatives and coworkers. It gives users information through social media profiles, browsing history, GPS position, call history, and the ability to track phone calls and other features. It's a simple app to operate.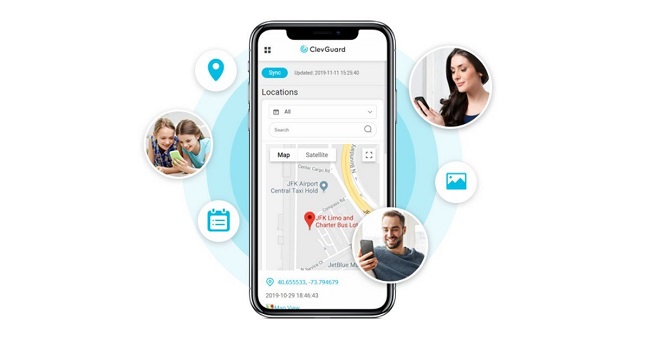 What Can KidsGuard Pro for iOS Do
KidsGuard Pro has a lot of cool features and keeps your data safe. Furthermore, you will not lose any data from the selected device after installing the program. It allows you to perform a variety of things, like monitoring call records, seeing messages, and so much more.
The app's main features are listed below.
1. Check location:
Users may verify the position of the targeted system utilizing KidsGuard Pro. It thus means you won't have to rely on others to figure to see where has your child been and you can directly check it via KidsGuard Pro.
2. Keep an eye on call logs:
Stay one step ahead of the con artists who want to damage your children by regularly screening the phone numbers your children call. You may examine the phone records using the application, which include the number, date, and other details about the calls generated by the targeted system.
3. Texts to be monitored:
You should review the texts sent on your child's phone. Messages may be used to convey a lot of information, which isn't necessarily secure. Recognizing the whole of your children's connections who communicate with him or her regularly will keep you updated about his or her social circle.
4. Keep an eye on social media profiles:
Except for calls and texts, your kid's social media profiles are the portals that consume the most of their online time. As a result, it's critical to keep an eye on what's going on; on each of these platforms. You can keep monitoring social media from Facebook to WhatsApp to Instagram to other major social media apps.
5. Check browsing history on the Internet:
Children often feel compelled to investigate the unfamiliar. They may occasionally direct them to pornographic materials. However, every piece of knowledge must be presented at the appropriate age for effective parenting. As a result, you must guarantee that your children do not access age-inappropriate internet sites. You could keep an eye on it before tracking all of their internet visits and banning those that aren't appropriate.
How to Read iPhone Message with KidsGuard Pro in 3 Steps
With KidsGuard, anybody can install iPhone tracking in less than five minutes then run it. Let's go over the steps one by one.
Step 1: Make an account with KidsGuard Pro
To begin, register a KidsGuard Pro account and select an iOS plan that best suits your needs.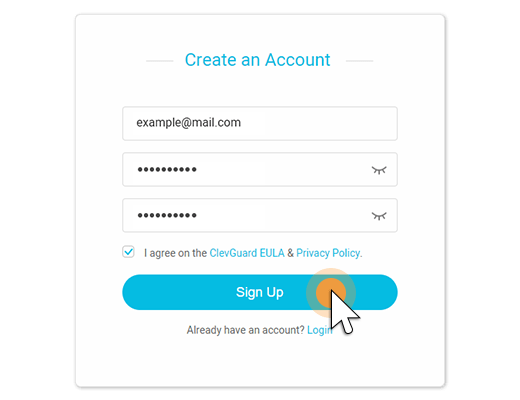 Step 2: To install the software, read the setup instructions
Next, follow the instructions to download and install the app on your computer. Then you can start syncing the data by connecting the target device via USB or keeping both the iPhone and the computer on the same Wi-Fi.

Step 3: Begin monitoring
Finally, sign in your KidsGuard Pro account and start checking messages and other data of target device.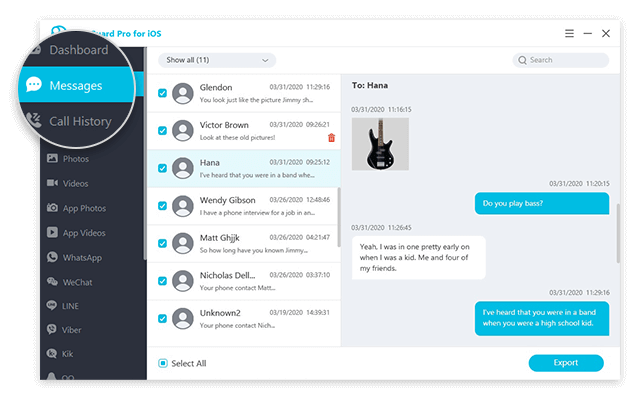 Other Ways to Read iPhone Messages
There are many other ways to read iPhone messages, many websites and applications are available to snooping on. Without installing any software, this is entirely possible to snoop over an iPhone. Obviously, this technique lacks the lavish features and versatility that other software provides, but if you only want to glance at messages through an iPhone quickly, you may do anything without downloading any software.
Method 2: SMS-Peeper Website:
SMS Peeper seems to be a program that allows mom and dad to closely control their children's text messages. Without even a child's knowledge, the program allows you to track input and output SMS.
When SMS Peeper is downloaded on a kid's smartphone, it begins gathering data from a targeted system and then sends it over to the parent's user account. The software gathers the most recent 100 message records, 50 of which are inbound and 50 of which are outgoing.
The sender, as well as the recipient's contact information, can also be seen with SMS Peeper.
Visit the website. Select your nation, then input your email account and a targeted phone number.
Select Get Messages from the drop-down menu. The program will begin intercepting SMSs sent to the targeted phone number right away. You'll get access to 100 messages. Click Show Messages to view an SMS.
Your SMS Peeper passcode must now be entered.
You can view messages on such a target system once you enter the passcode. You may also see the name of the sender as well as the date/time of messages.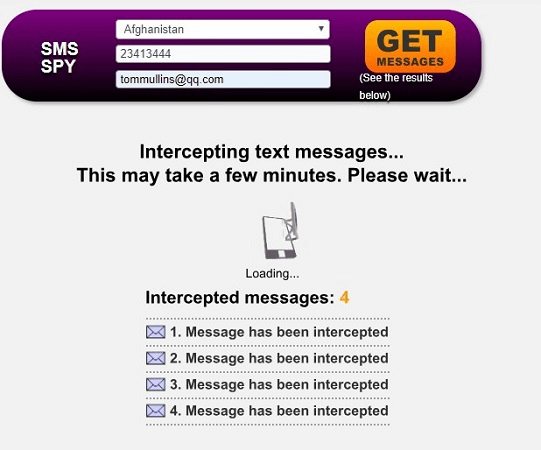 Method 3: Highster Mobile:
Highster Mobile seems to be software that allows users to keep tabs on a targeted device's Internet behavior. Highster Mobile would be a software device for family members who wish to protect their children from cyberbullying and internet predators.
A keylogger is a device that records keystrokes:
Every keystroke made on the targeted phone is recorded by the keylogger. This keylogger records all incoming as well as outgoing messages from Facebook, Twitter, and Instagram.
Determine the exact position of a mobile phone to be within only a few feet. Previous versions of this app were precise to be within 50 feet of the device's true location. It is a huge step forward!
Highster has beautifully updated its download method to better deal with additional security mechanisms on the newest smartphones and iPhones. The software configures any additional permissions that are required as well as automates the procedure, needing very little user involvement.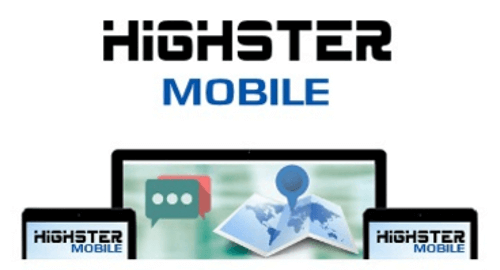 Method 4: Spymaster Pro:
Spymaster Pro seems to be a program that offers excellent value for money. This program is quite dependable, and it offers customers incredible options for tracking and monitoring any cell phone.
This function allows you to see all calls mostly on the targeted system, as well as their timing and length.
This function is critical since many individuals prefer to send texts rather than make phone conversations. It helps you to keep track of all the textual information in a text.
Spymaster professional gives you access to all of the images on the targeted system.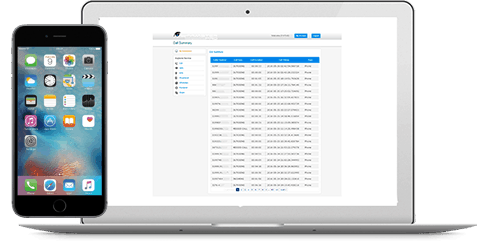 Conclusion
Keeping your kids secure and very out of dangerous situations and companies that wish to maintain high productivity are just working in their best company's interests. Many individuals desire to keep an eye on their friends and family for a variety of reasons. If you want to find the most advanced software, there is no doubt that KidsGuard Pro is the best one that can help with these goals.