FaceTime is a cross-platform instant messaging software developed by Apple that can be used on devices such as iPhone, iPad, and iMac. Due to the ease of use of FaceTime, many Apple users have used FaceTime for some private and sometimes secret conversations. Some therapists also conduct face-to-face sessions with their patients through FaceTime.
However, is FaceTime secure, or how secure is FaceTime on the iPhone? Is it possible to intercept a message or a video call? We'll tell you about the app's security, privacy, and security in this article to help you determine if you can trust it.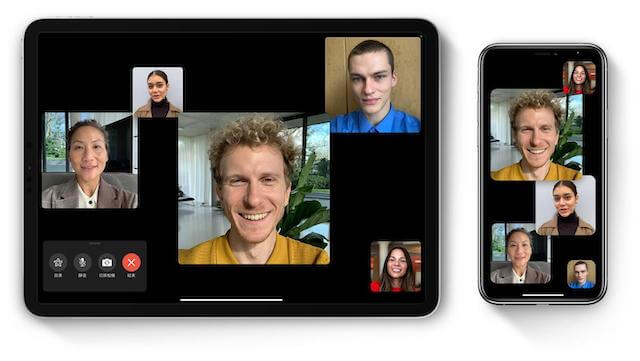 What Is FaceTime?
FaceTime is an Apple video calling application that allows users to conduct video chats or conferences over the Internet. FaceTime runs on iOS devices with face-to-face cameras. Every chat participant must have FaceTime installed on their device. Apple's FaceTime app works on Wi-Fi, so one of its biggest advantages over your regular phone app is that it can make free Internet-based calls wherever you have a Wi-Fi connection. You can use FaceTime from home, hotel, restaurant, or any Wi-Fi hotspot without the need for standard mobile service. Also, since Wi-Fi is supported, it works not only on the iPhone but also on the iPod Touch, iPad, and Mac.
However, FaceTime also runs on cellular networks, so you can use it away from home via your device's mobile data plan. There are many options for making time calls. Users open the FaceTime app, enter another person's phone or email address, then tap the video or audio icons. On the iPhone, users can initiate a FaceTime call during a phone call by tapping the FaceTime icon. Users can also launch FaceTime through the iOS Contacts app.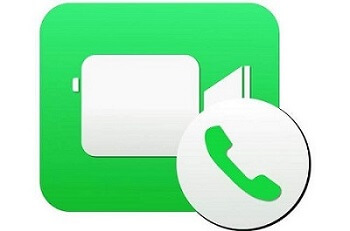 Is FaceTime Secure for Kids?
You could argue that FaceTime is one of Apple's most important products: it wasn't the first video calling app, and of course, it's not the best, but it did bring technology to beginners. Facetime is safe for children to use under some supervision. This app can be a great tool to connect with family members and friends.
Benefits of Using FaceTime
Wi-Fi or any other form of internet connection is required to run FaceTime properly. For many years, Apple did not allow any form of the configuration of FaceTime applications on computers. FaceTime has improved communication. Here are some of the benefits of using FaceTime:
Deeper Communication: Although speaking is the basic form of communication, the actual words form only a small part of the actual communication. Chatting on FaceTime allows you to see the other person's body language. By listening to the speaker and seeing his or her body language, you can have deeper and more meaningful conversations with your friends and family.
Better Sound Quality: The audio feature of the FaceTime application has a better sound quality than most software that offers the same services. The sound quality is very good when making audio calls using the application. iPhone users or ballistic experts may honestly prefer FaceTime over regular cell service when making audio calls.
Potential Risk of Using FaceTime
People use this app that was created to connect you with your beloved family members by targeting your hungry family to meet their needs. In addition to the risks, you need to know the necessary precautions that you need to take to protect your family members.
Addiction and Lack of Real World Interaction:
The first and most negative part of using the FaceTime app is related to addiction. The FaceTime group video call feature is even more contagious. Once 3-4 best friends arrive on a group video call, their conversation can last for unexpected hours. A face-to-face chat session can interrupt real-world interactions and reduce kids' quality of time spent with others.
Distraction from Other Work:
The face-to-face call is important as teens need eye contact and can reach and touch that person, not just look at them on the device screen. Even when they are face-to-face, some teens find smartphones or devices distracting. This can be the biggest obstacle for them, which prevents them from focusing on other important responsibilities, like study.
Cyberbullying:
FaceTime can be used as a system for bullies. Cyberbullying is a term used to describe bullying that occurs on the Internet or mobile communications, including FaceTime. Real-time FaceTime chats may feel secure because no data is posted or saved online, but the other person participating in the video can take a screenshot at any point during the conversation. These images can later be used for nefarious purposes.
Threat from Hackers:
FaceTime is secure and end-to-end encrypted to protect your data from any third party. But it can be a risk to use it. Hackers are so clever and they have a lot of methods and technology from where they can hack the FaceTime app.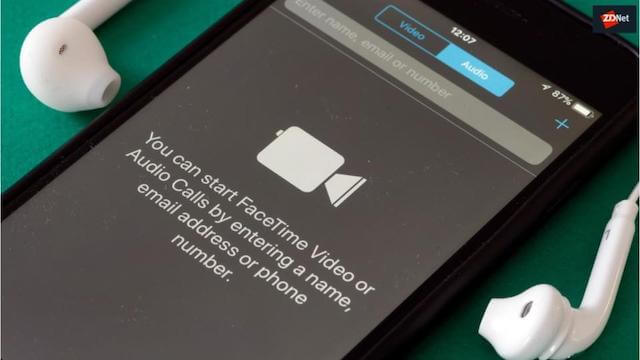 How to Make Sure Your Kids Are Safe Using FaceTime and iOS Device
When you prove that your iPhone or iPad is lying down, everyone can be a little more comfortable with this experience. However, the settings and options aren't very logical in iOS, so, you'll need some help finding them. Our guidelines and recommendations can help make your iPhone or iPad safer for children to use.
1.Safeguard Your Kids with KidsGuard Pro for iOS
If you want to monitor your children's device activity in modern times, you will need a parental control service like KidsGuard Pro for iOS, it can help you maintain control in a variety of ways.
Here are some key features of KidsGuard Pro for iOS
You can check media files such as photos, videos and voice memos of your kid's phone via KidsGuard Pro for iOS.
KidsGuard Pro for iOS can help you monitor kid's social apps, for example, monitoring WhatsApp, Line, Kik, Viber, WeChat chat history.
KidsGuard Pro for iOS also keep a track of incoming and outgoing calls, including the names, timestamps and call duration.
Checking Safari history and bookmarks is one of features of KidsGuard Pro for iOS, you can learn what your kid has been visited on the internet.
KidsGuard Pro for iOS can automatically collect the iPhone data next time once the iPhone is backed up successfully.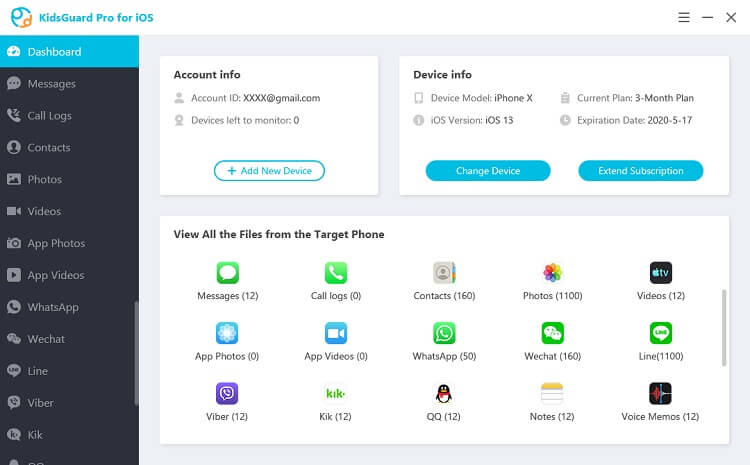 2. Explore FaceTime Together
You can note your kid's activity on the FaceTime app by exploring it together with your children. When your child is using the FaceTime app or busy in video chat with his friend you should be there and can be noticed that where he is talking and what types of chat happening in FaceTime apps.
3. Show Them How to Block Other Users
In the FaceTime app, you can block unwanted caller voice calls, and text messages. You can ask your children to block the unknown person from FaceTime by the following method.
Go to setting from your iPhone and click on "FaceTime" and then block contact.

After this, scroll down and click on add new at the bottom of the list.

Select a contact from the contact list and block it.
4. Let Your Child Know They Can Talk to You
Ask your Childs that if they are facing any issue they can talk to you. Sometimes they are facing problems with their wrong activity with an unknown person on the FaceTime app but they feel uncomfortable to tell you. It is important to remind your child that they can talk to you, or another adult they trust, such as a teacher, or the childline they see online.
5. Talk to Your Child About Who They're Talking to on FaceTime
You need to make sure you confirm regularly with your child's activity on FaceTime about what they are talking about and remind them never to chat with unknown people.
6. Talk to Your Child About What They're Sharing
Help your child think about what they share online on FaceTime and who watches it. Compare who they would be happy to share offline with. Remind them never to share their mobile number or Apple ID with anyone online without first checking you.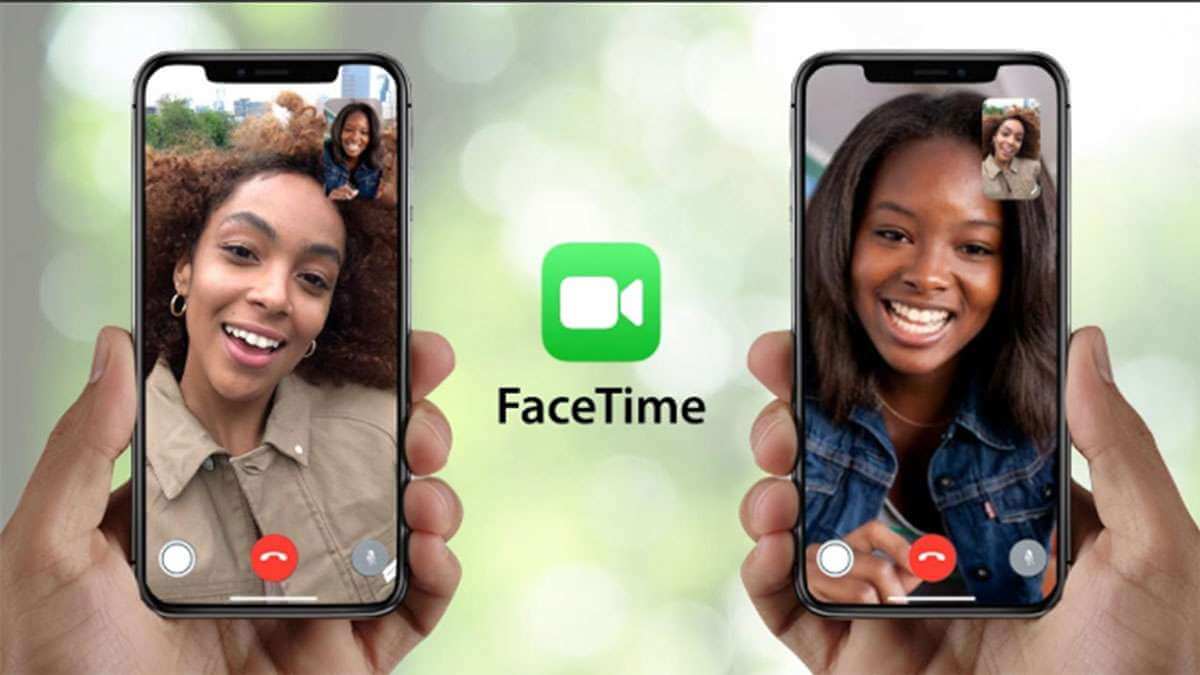 FAQ About FaceTime
Can a Stranger Call My Child via FaceTime?
On FaceTime, children can only chat with their contacts. Because it is impossible to contact someone without their phone number or email address, your kid is unlikely to be able to call a stranger.
Can My Child Call a Stranger via FaceTime?
It is not possible to contact a person unless you have his or her phone number or email address, so it is unlikely that your child will call, or be called by a stranger.
Can FaceTime Be Intercepted?
The audio/video content of FaceTime calls is end-to-end encrypted, so no one but the sender and recipient can access them even apple cannot decrypt data.
Conclusion
It's safe to use FaceTime, as the app uses end-to-end encryption so that no one can join or listen to your conversation, except you and the person you're calling. But it is very important to monitor your child's activity they can befall in some bad activity. KidsGuard Pro for iOS is the best solution to protect your kids.