"Is there any way to get iMessage on Windows?"
In fact, iMessage can only be used on Apple devices. You can send and receive iMessages on your iPhone, iPad or a Mac, but definitely not the Windows computer.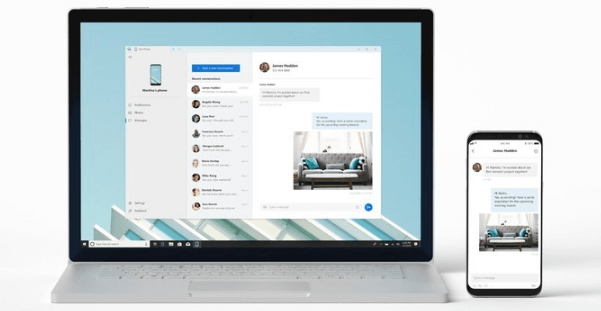 We do test some methods circulating online, like installing macOS on the Windows computer, or mirroring Mac/iPhone screen to PC, so that you can break through Apple's restrictions and view iPhone text messages on PC. But none of them is as simple as the one we are going to share in this article.
In a nutshell, you can see iMessages on PC through a tool called KidsGuard Pro, which not only allows you to view existing and deleted iPhone text messages but chat history from social apps.
The Only Viable Solution to View iPhone Text Messages on Windows
As discussed above, getting the messages from iMessage on your computer may not be as simple as getting messages from your Android phone to PC. In order to know how to view iPhone text messages on computer, a professional tool is necessary and here we bring you KidsGuard Pro, a powerful iPhone data extractor.
What is KidsGuard Pro?
In terms of carrying out the extraction and viewing of messages from iPhone backup, there is no other better tool than KidsGuard Pro for iOS. It is an excellent app that has been originally developed to monitor an iOS device like iPhones and iPads. You can use this tool in this scenario to know how to see iMessages on PC.
With the help of KidsGuard Pro, you can not just extract and view the text messages on your iPhone, but you also get access to more than 20 other features. It takes only a few minutes to install and set up this tool, and even the messages that have been deleted from your iPhone can be recovered easily.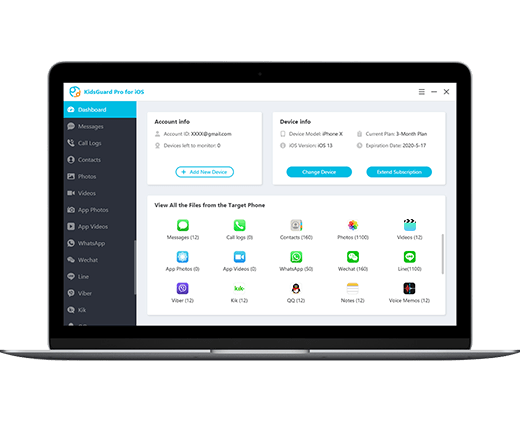 How to get this App to View iMessages on PC?
First of all, I must say that this app is not for free. So if you want to get iPhone text messages using KidsGuard Pro, you should sign up an account from its offfical website and then purchase the product license.

This is how easily accessible this app is. You can jump to below part to check detailed steps. Or if you want to experience the app before purchasing, you can try the free demo, which will show you cleary how does KidsGuard Pro work.
Why KidsGuard Pro is Good and Workable
The reason why KidsGuard Pro is the best for viewing iPhone text messages is that it has the capability to extract the messages from iPhone or iTunes backup directly. Once you set up this app correctly, it will soon get the data you want, including iMessages.
A few of the powerful features are listed below.
It can read sent/received/unread/deleted iMessages on PC.

Every file included in the message conversations can be checked, including photos and voice memos.

Whenever you connect the iPhone with KidsGuard Pro, it will automatically backup and extract new data.

You can directly view or export text messages for printing or some other purposes.

You can even check instant messages exchanged on social platforms like WhatsApp.
Detailed Steps to View iPhone Text Messages on Computer Without Phone
So if you have successfully downloaded KidsGuard Pro on your computer, follow the steps given below to know how to see iMessages on PC.
Step 1: Plug in your iPhone (or other's iPhone) to the computer, and the program will immediately detect it. Confirm the device information to continue.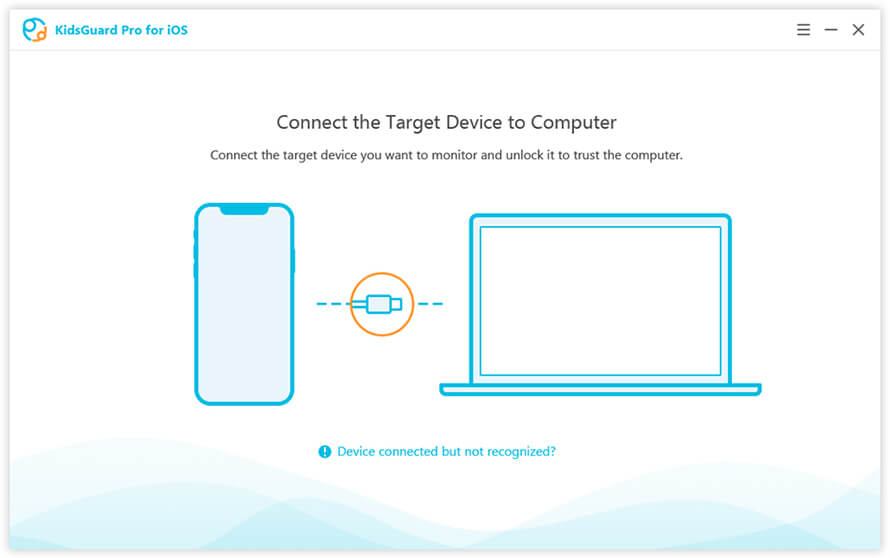 NOTE:
You can view iPhone text messages on computer without phone if you have a readily available iTunes backup files, as KidsGuard Pro can aslo extract iMessages with only backup file.
Step 2: Wait for the scanning and analyzing process to complete. Then from the list on the left side, select Messages to view the iMessages.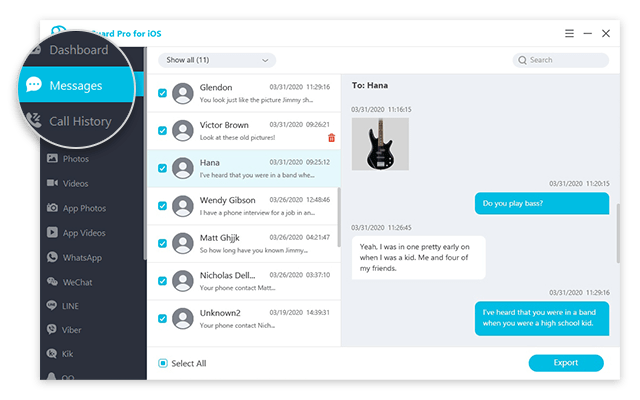 You can click on Export after selecting the messages which you wish to save somewhere else on your computer.
With just these three simple steps, it is possible to know how to check iMessages on PC with the help of KidsGuard Pro.
Extra Tip: How to View iPhone Text Messages on a Mac Computer
With the help of Messages for Mac, you can send unlimited text messages to any iOS device that uses iMessage. Apple allows this only for iOS devices and not Windows computers to support their efforts to make its messaging service a more secure one.
If you wish to know how you can view iPhone text messages on a Mac computer, you can follow the steps given below.
Step 1: From the desktop, launch Messages by going to the Applications folder.
Step 2: Key in your email ID, password, and verification code.
Step 3: From the menu bar, click on Messages and select Preferences.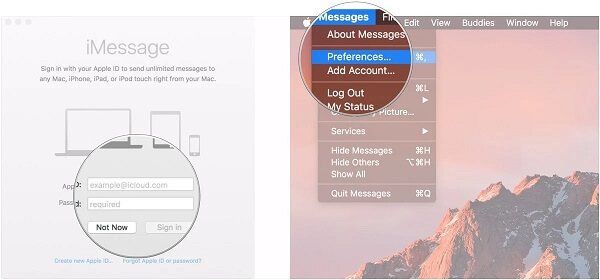 Step 4: Go to Accounts option and key in your phone number and email ID.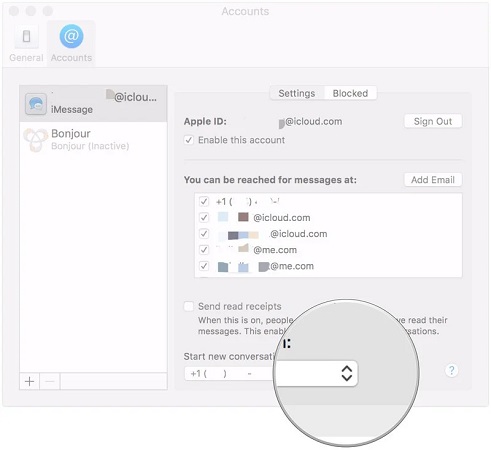 This way, you can start a conversation and even view the messages in a conversation on a Mac computer.
Final Thoughts
There may be many cases wherein iPhone users may feel the need to view the messages on their iMessage app through their Windows PC or Mac system. Although viewing the messages through the Mac system may be pretty simple and straightforward, viewing it on a Windows PC is pretty impossible.
However, for those who wonder how to view iPhone text messages on PC, a tool like KidsGuard Pro can make the process pretty simple, and this is why it is highly recommended that you try this tool whenever you feel the need to view the iMessages on your Windows PC.