Have you ever wonder if it is possible to hack someone's phone with just their number? Cell phone hacking isn't that easy as shown in movies because you would need access to the system level components also. For a novice user, hacking a phone by number is almost impossible, but there is a chance to know about the activities on the target cell phone, that is by using the cell phone hacking apps. Know more about this by reading on!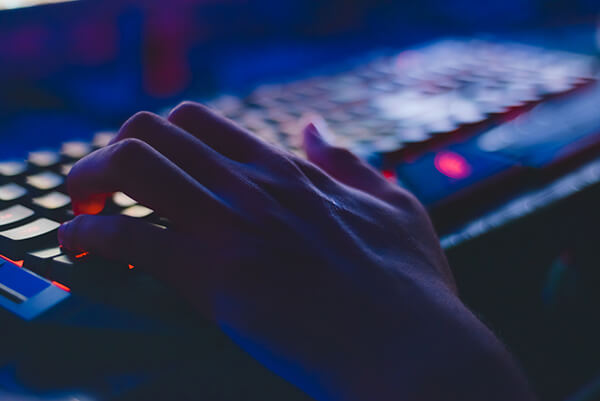 The Most Effective Way to Hack Someone's Cell Phone
Cell phone hacking app is a ready-made software that comes with a wide variety of features and makes the work safer, faster, more cost effective and suitable for daily use.
When it comes to a reliable phone hacking app, KidsGuard Pro must be on the top list because it has won recognition in some of the most recognized news outlets and lets you sneak into other people's devices without their knowledge. You can hack text messages, listen to call recordings, monitor social media apps, track real-time location and so much more in one package, which is very budget-friendly.
As far as its wonderful features are concerned, KidsGuard Pro is compatible with all Android and iOS devices, meaning that you can hack any phones no matter what your target person uses. It's safe to use since no rooting or jailbreaking required. Furthermore, there aren't any technicalities involved to use the app, so it is suitable for a beginner. Check out its demo for free now.
Before start, choose the phone model of your target and read the guide immediately.
How to Hack an iPhone Without Touching the Phone
KidsGuard Pro for iOS is a computer-based software, so it is not required to have access to the target phone for app installation. You only have to download it on the target computer and it can decrypt the backup of target phone. Once you are logged into your account, you can easily check the files right away.
Step 1: Sing up on KidsGuard Pro for free and finish the purchasing. Then you will enter My Product page where you can get setup details for the app.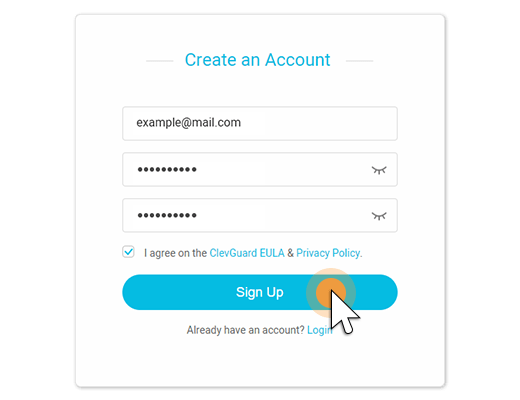 Step 2: Once installed, it is able to display all the backups on the computer automatically. After that, you can choose the one of target phone and wait for a while.

Step 3: Now you proceed to the dashboard, where you can monitor each specific data on target iPhone by selecting the options in the left bar. It is suggested that you can select the data you need and export them on your own device for later review.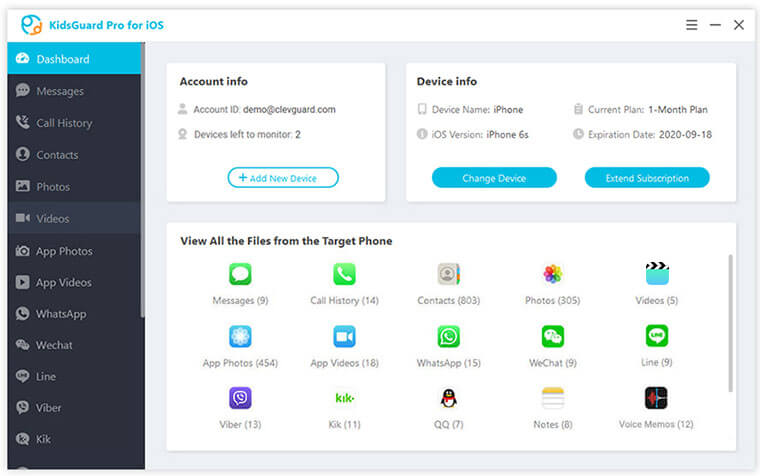 How to Hack an Andorid Without Them Knowing
It is a fact that due to system limits, there is no way to hack an Android with number only. If any service claims to do that, never believe it, otherwise you will fall into victim.
But you can hack the Android phone without the knowledge of target person. KidsGuard Pro takes care of the job perfectly. You only need to hold the phone in your hands for one time to be able to download and install the app. Then, you can keep an eye on their activities in real-time by accessing its online panel on any devices.
Step 1: First of all, register a KidsGuard Pro account and finish the purchasing. Then you will be led to My Product page and find the corresponding order. Get the target device you want to track, visit the downloading site to download the app.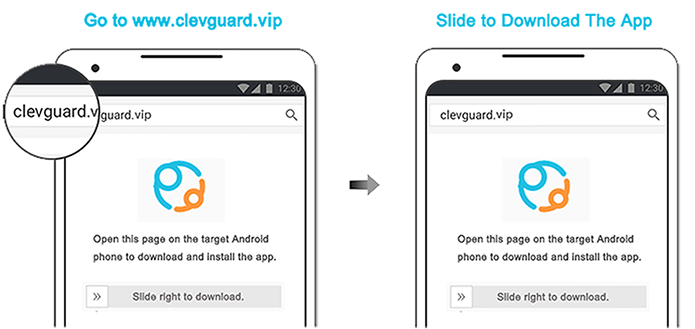 Step 2: Install the KidsGuard Pro app on the target device and follow the on-screen instructions to make any necessary configuration settings changes. After that, the app will vanish from target phone and track all the data secretly.

Step 3: Now use any device's browser to sign in to the online dashboard and click on the options from the left to view the details of a particular activity on the target cell phone. You can check up to 30+ files on the phone remotely.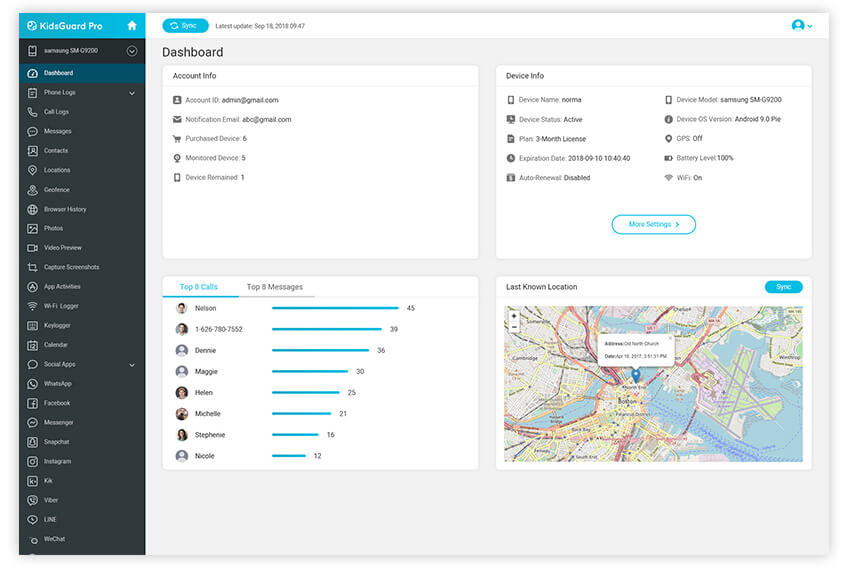 This is how to hack phone number with the best tool. KidsGuard Pro operates while hidden, which means your target is never aware of your hacking objectives.
Other Technical Solutions to Hack Someone's Phone With Just Their Number
Apart from cell phone hacking apps, if you want to know how to hack a phone number, there are other feasible ways: hire a hacker for cell phone hacking, use a wireless sniffer and exploit the SS7 signal system vulnerabilities. However, you have to meet certain conditions at first:
You would require a very high level of technical knowledge to perform the phone number hacking.

It can be detected easily by the phone users and they may take the necessary measures to avoid the hacking.

You may be charged as a criminal for illegal hacking like abusing the signalling system.
As you can see, it's hard to hack someone's phone with just their number and bares a high risk of being caught. Nevertheless, you can check out all these ways and learn how to hack phone number.
Way 1: Call for Hacker to Hack Someone's Phone with Just Their Number
You can call and hire a hacker for cell phone hacking. They have years of experience in hacking and have a thorough understanding and knowledge of all the technicalities which are able to hack someone's phone. Since they have been successful in carrying out a lot of similar projects, there are high chances that they would be able to hack into someone's phone by using their number.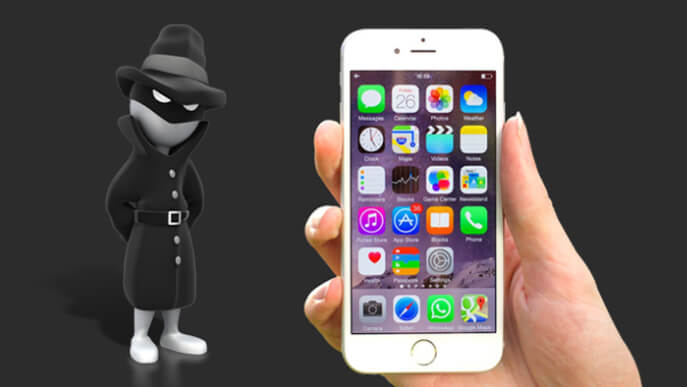 Way 2: Hack a Phone Number with Wireless Sniffer
While the wireless sniffers act as valuable tools for the maintenance of wireless networks, their advanced capabilities make them popular for malicious activities like hacking. With the help of such a tool, a hacker can steal the data on your phone, spy on the activity of the network and even gather the crucial information used for attacking the network.
A wireless sniffer can detect the incoming data and give access to all the content without being detected by the user. When it is in promiscuous mode, even the outgoing data can be sniffed. Hackers generally prefer using the wireless sniffer in promiscuous mode since it allows them to intercept the entire range of data which is flowing in and out of a system.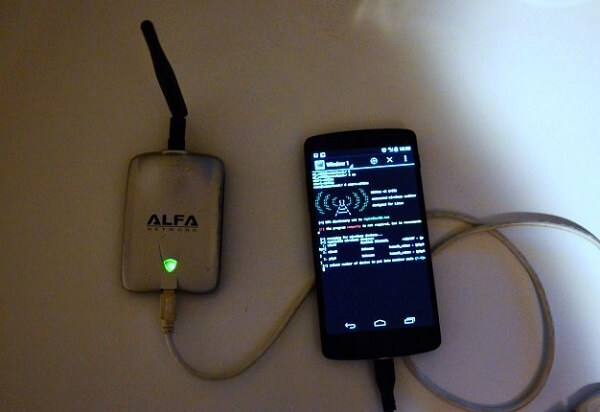 Way 3: Hack Phone Number by Exploiting SS7 Vulnerabilities
Are you wondering can someone hack my phone from my number using any other way? Well, yes it is possible! SS7 or Signalling System No 7 is a system which is being used worldwide to connect one cell phone network to the other. It is basically a set of protocols which can be used to exchange all the necessary information required for sharing messages and calls between two mobile networks. It is also used for ensuring that correct mobile bills are generated and that the network is accessible when in a foreign region.
How to hack phone number using SS7 vulnerabilities? The hackers first need to have access to the SS7 system. This would give them the same amount of snooping and information capabilities as that of the security services. This would allow hackers to forward the calls and record and listen to them. This way the hackers would also be able to read all the messages exchanged between numbers. Also, the location of a particular device can also be found out the same way.

Conclusion
You may want to know how to hack someone's phone with just their number due to several reasons. While hacking someone's phone number without having access at all may not be a feasible option, there sure are other ways to monitor someone else's cell phone activities. Phone spying apps offer a more secure and efficient for users who are not tech-savvy keep track of the target device. Out of all the available apps, the most efficient one is KidsGuard Pro and it is highly recommended. It is indeed a one-stop solution offering a wide variety of features and adorable pricing. You can try its free demo first to have more clear idea of how it works.