There may be times when you may need to hack into someone's Facebook account. The reason can be any, it may be because you may want to keep a check on your child to make sure they are not involved in any inappropriate behaviour or it may be when you suspect that your partner may be cheating on you. Either way, Facebook hacking is not impossible. There are several ways to hack a Facebook account including session hijacking and cookie stealing. Although these methods are feasible to an extent, they do involve a whole lot of effort to be put in by you. Instead, you can try out the following simple ways to hack Facebook without survey.
| Ways | About | Safety | Efficiency | Difficulty | Time Required |
| --- | --- | --- | --- | --- | --- |
| KidsGuard Pro App | Third-party phone monitoring app | Very safe | 100% | Simple | Less than 5 minutes |
| Forgot Password Option | Official Facebook password recovery method | Slightly risky | 20% | Complicated | Several hours or even days |
| Phishing Sites | Creating Facebook site replicas to get the login password | Risky | 80% | Technical expertise needed | Several hours |
| Hacking Tools | Free online Facebook hacking tools | Highly risky | Close to 0% | Simple | Few minutes |
Way 1: Hack Facebook Without Survey Using KidsGuard Pro, 100% Work
The best way to hack Facebook free no survey would be to use a third-party app like KidsGuard Pro. This app is incredibly efficient is performing Facebook hack and can let you check all the activities on the Facebook account of the target phone user without they knowing. You would not even need to know the user's account login details, with just a one-time access to their phone you can easily track their Facebook account.
Why Choose KidsGuard Pro
The installation of the app can be done in less than 5 minutes.

It performs the monitoring functions on the target phone in stealth mode.

You would not have to root or jailbreak the device in order to install this app.

Provides a pretty clear and intuitive online dashboard for remote monitoring.

You do not need to know the Facebook username and password. You just need to access the target phone once to install the app.
Steps to use KidsGuard Pro to Hack a Facebook Account
Step 1: Register an account of KidsGuard Pro and choose a pricing plan.
Step 2: Download and install the app on the target device from www.clevguard.net.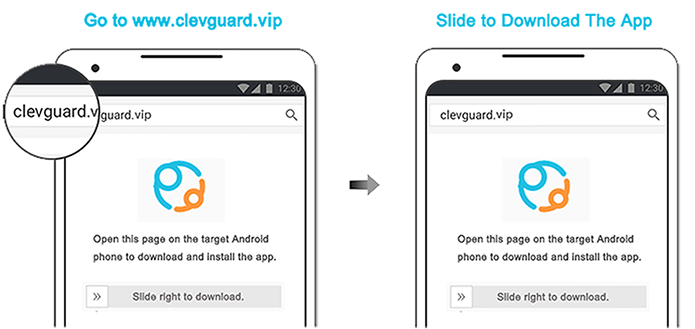 Step 3: Login to your KidsGuard Pro account and make the necessary configurational changes on the target phone for the app to work.

Step 4: Now visit the KidsGuard Pro's online dashboard from any other device and click "Facebook" from the left menu. You will be able to access all the Facebook activity details on the target phone, including incoming and outgoing messages, app notifications, screenshots and more.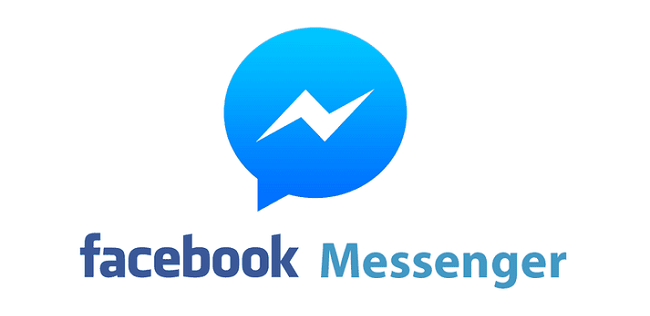 This is how efficient KidsGuard Pro can be to let you hack into a Facebook account. You can try its live demo first before purchasing.
What KidsGuard Pro can do in Facebook Monitoring
1. This app has a keylogger function which lets you know about the outgoing messages on Facebook and Messenger app.
2. You can even read the Facebook notifications which pop on the target phone. This will help you check the incoming messages and account activities.
3. The screenshot feature comes into great use if you want to check the current screen when the target user is currently using Facebook.
Way 2: Hack Facebook Account Using Forgot Password Option
You can use the Forgot Password option to perform Facebook hack no survey if you know a few details about them. You would surely gain access to their Facebook account but the user would not be able to login to their Facebook account again. Follow the step by step guide below to know how you can hack into a Facebook account using this method.
Step 1: From the main login page of Facebook and click on the "Forgot Password" option.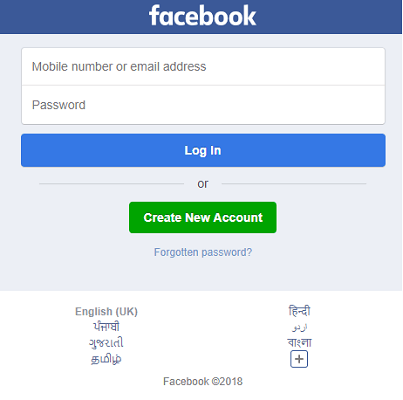 Step 2: Enter the email ID of the user whose Facebook account you are looking to hack.
Step 3: Next, click on the "No longer have access to these" option and key in an email ID which is linked to the Facebook account you are hacking. The password reset link will be sent there.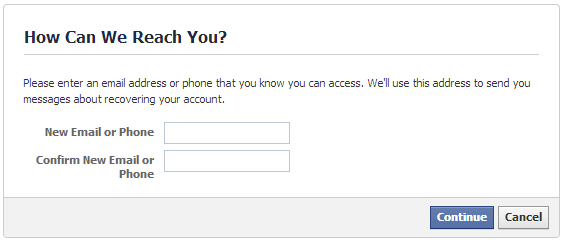 Step 4: Try to give the right answers to the security questions. If you do not know the answers, click on the "Recover account with the help of friends" option.
Step 5: Get this security code from any of the friends listed by you. You can then reset the password and log in the target's Facebook.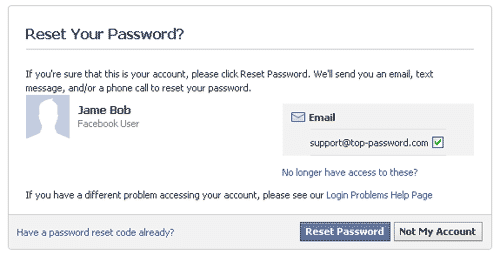 There is a huge flaw in this method of hacking a Facebook account. When you try to reset the password, the reset link also gets sent to the user's email address. If in case the user checks this before you, this method would fail.
Way 3: Facebook Hack No Survey with Phishing Sites
Phishing is yet another popular way in which many hackers try to hack Facebook account without survey. If you have proper knowledge of how to design a website, you can make use of this method to hack a Facebook account.
You would first have to create a phishing web page, which looks exactly like that of the Facebook login page needs to be created. Once this is done, you will have to trick the user to login to their Facebook account through this web page.
If they do this, their Facebook account page would not open, an error would be displayed. However, their login details like their username and password will be stored. You can access this later on your email ID.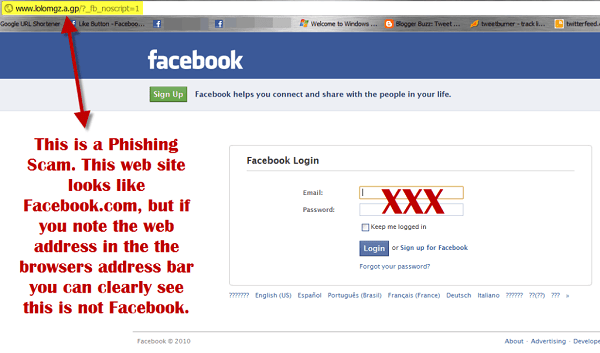 This method does not pose any risk to the safety of your data but it does need a bit of technical expertise to follow through. Also, for such a web page, you will need to make an investment in the domain and hosting name.
Way 4: Use Online Free Facebook Hacking Tools
There are many websites on the internet which specifically claim that they can assist you in hacking any Facebook account with just the email ID or username using their online tool. As a matter of fact, none of these online Facebook hacking tools works. Facebook is a site with global recognition. With so much being invested in it, you can very well assume how much effort and technical expertise would have gone into ensuring that the information on Facebook is kept safe.
These websites ask for you to enter the email ID saying that the results will be sent there. However, nothing of that sort ever happens. If you choose to use these free Facebook hacker without survey tools, remember that these websites are just scams which are there to collect your personal data and store it in their database.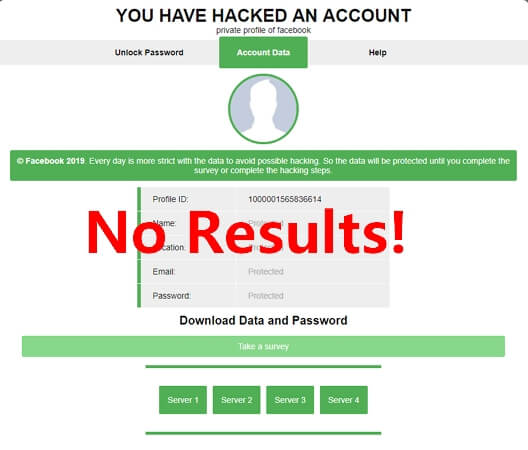 Conclusion
Although there are several ways which are discussed to help you know how to hack Facebook without survey, using the third-party tools for this purpose would be a wise choice. The most recommended third party tool for Facebook account hacking is KidsGuard Pro. It is very effective in giving out the necessary details of the user's Facebook activity without the need for a password or a username.