Before knowing the ways to cheat the Nike Run app, it's important to know what Nike Run Club is all about. With the slogan Your Guide to a Better Run, Nike Run Club is a community of experts to keep you motivated for running. Nike Running Club has features for recording miles covered, a GPS tracker, a pace tracker, and others. This running app comes with every function you require to get out of your comfort space and start running across miles. In this article, we are mainly talking about how to cheat Nike Run App.
Part 1: 5 ways to Cheat Nike Run Club by Location Spoofer
How to Cheat Nike Run Club
Users can cheat Nike Run Club throug the following ways.
Way 1: ClevGo location changer
One of the best methods of cheating the Nike Run Club is by changing your GPS setting. ClevGo allows you to change your location within seconds. You can also fake the distance covered in a day. In other words, you can cheat your running app by showing that you have run across miles without actually running. This is made easier with ClevGuard's ClevGo location changer tool. It also helps in protecting your private data from online trackers.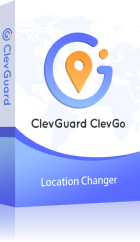 Features of ClevGo for spoofing Nike Run Club
Location changing: It allows users to change their device location anytime and anywhere.
Route Customizing: Users can independently customize the speed and route of the GPS tracker.
Auto marching: It can be enabled while walking in a straight lane. Users can show their creativity by enabling the keyboard control function. This feature allows you to use WASD keys or an arrow to change your location.
Capability: Works on all location-based apps and available for all Android and iOS version.
The Steps to fake running apps by ClevGo
Step 1: Get ClevGo on your computer and Click "Get Started".
Step 2: Connect your iPhone or Android to the PC.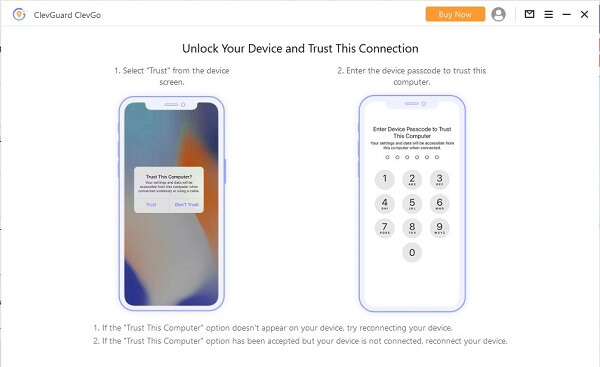 Step 3: Choose one mode to fake your location. For example, select "Multi-Spot Mode" and enter your destination or the customize your route, then, click "Move". You will find your GPS is changing.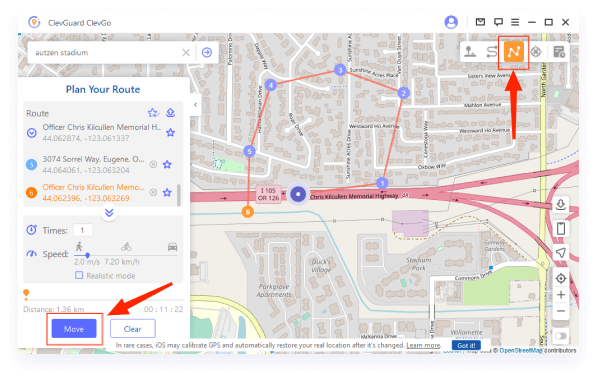 Way 2: 3utools
The next method to cheat with the Nike running app is through the Virtual location feature of 3utools. It is dedicated to iOS users and allows people to set a virtual location on their devices. Further, this location can be enabled on social sites as well. All you need to do is set up a connection of iDevice with either a laptop/desktop and install 3utools.
The tutorials to cheat running app by 3uTools
Step 1: Install 3uTools on your computer and connect your iPhone to 3uTools with USB cable.
Step 2: Once it is installed, click on the Toolbox menu. Here, you will find the VirtualLocation feature.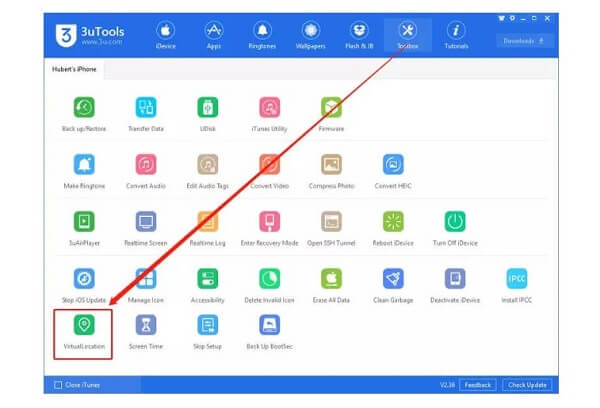 Step 3: Users are required to enter the latitude and longitude details of the location. Once it is done, click on the Modify button. Users can re-enable the real location by clicking on the Restore true location button.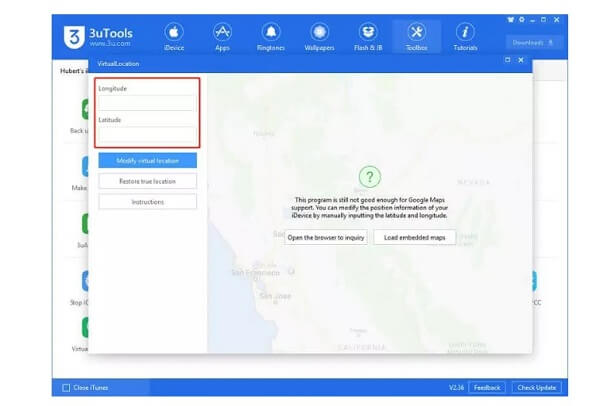 NOTE:
3utools allows cheating Nike running club only for about 3-6 hours. It can be enabled only in iOS. Server issues keep happening in its interface.
Way 3: GPS fake running
GPS fake running is another great cheating mechanisms for the Nike running app because it allows fake GPS of a real-time moving location. Users can easily change the GPS setting of their androids through GPS fake running.
Before using this location spoofer, the GPS of the device must be enabled. It can be done from the Location mode. It is freely available for android users. It has a floating joystick through which movement can be smoothly controlled. The joystick floats on the screen of this spoofing app. It has features to activate the compass, set location altitude, set movement speed, and others. GPS fake running is freely available for users on the android Google Play Store. Isn't it one of the excellent location spoofers to cheat Nike Run Club?
How to use GPS fake running to cheat running app?
Step 1: Ddownload  and install GPS fake running from Google Play.
Step 2: Run the App, enter the location altitude and speed, then click " Start Controller".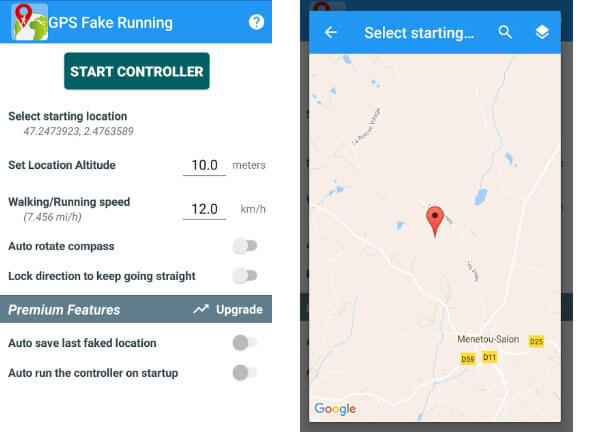 Way 4: iTeleport for iPhone
Another location spoofer for running apps is iTeleport for iPhone. It allows teleporting your desktop from anywhere in the world. With iTeleport, iOS users get complete control over their computer's keyboard and mouse. If you're looking for a rich visual display of your computer system, iTeleport is the app for you.
Firstly install the iTeleport app from your iOS play store. Sign in by entering your google account details. Search for your computer system in the server list. Click on your computer and your iOS gets connected to it. It can be used as a means of spoofing the location of your computer screen.
May interest you: 4 ways to fake location on Grindr
Way 5: Fake GPS Location - Floater
This is another location spoofer designed for androids. This app runs from the floating window and allows easy access to games and apps. Floater allows faking GPS trackers for spoofing running apps including Nike Run App. With the help of Floater, you can be anywhere around the world. This app can be easily installed through Google Play Store.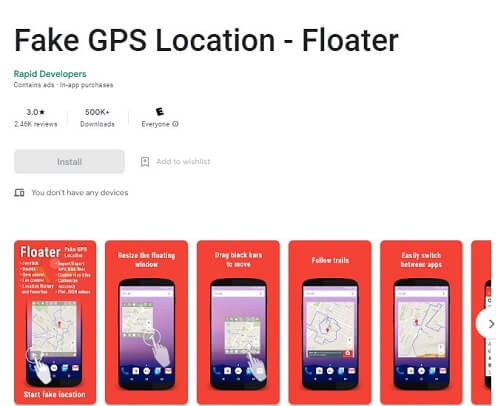 Part 2: are the best running apps except for Nike Run Club?
Indubitable, Nike Run Club is one of the leading running apps on the Play Store. But there are other best-running apps as well. The following are the running apps except for the Nike Run app.
1. Runkeeper: Either you own an android or an iOS, Runkeeper is an excellent running app for you. This running app was initially released in 2008. It provides an outline for training and serves as a guide for runners. It prepares planning charts for the workout. One of the best features of the Runkeeper running app is that it challenges runners to run across miles. If you're planning to cover half miles or complete a marathon, Runkeeper is the best option for you. This running app works to make your running experience more wonderful.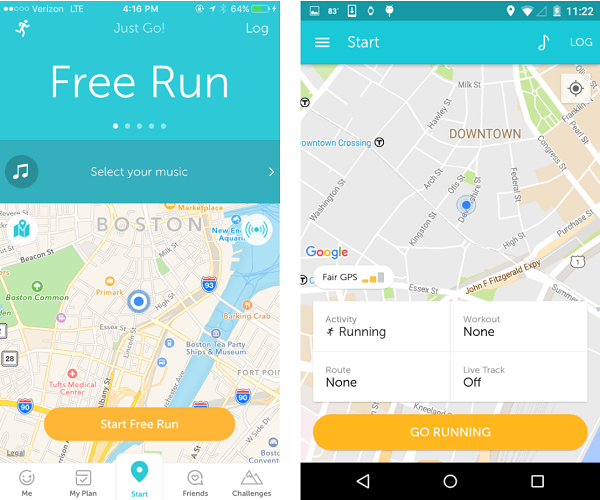 2. Adidas Running: Staying healthy and fit is on everyone's top priority list. Adidas Running is the perfect running app to help you in staying fit by running more per day. This running app is best for tracking miles. Users can keep a check on their running achievements. It allows you to set everyday running goals and match them towards the end of the day. What's better than tracking your progress in running? Adidas Running also allows users to share their running success with their running companions. It ensures improvement is done with the help of training plans. Along with miles, this running app keeps a record of your avg. heart rate, calories, and takes care of hydration.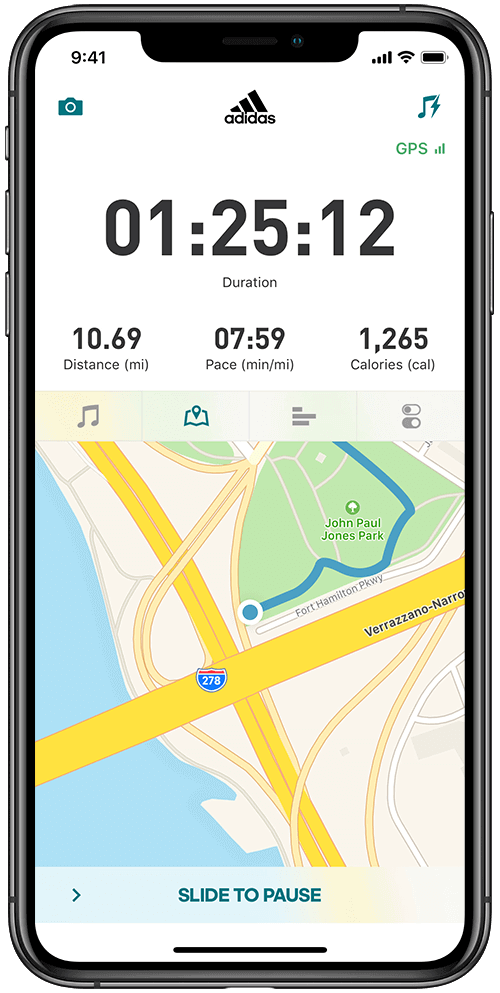 3. Strava: Are you fond of hiking, riding, or riding bicycles? Strava is the perfect app for you. It maintains a record of all your physical activities. Your entire active sessions can be recorded in a single app. Strava allows syncing of multiple apps and devices. The community of this running app keeps you inspired for fitness. Its routing system allows you to explore outdoor activities. Along with it, Strava offers customized training metrics to the users. Users can compete with millions of runners or could focus on only themselves. Prepare yourself for an enriching running journey with Strava running app.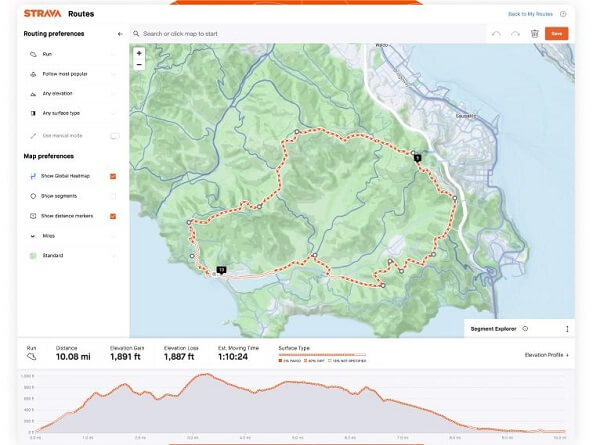 These were some of the alternatives to Nike Running Club. It is important to maintain a healthy running schedule. This can be done only by leading an active daily routine. You don't require real-life coaches to guide you in staying healthy. Nike Run Club and other running apps can help you in recording the journey of your running. Staying fit should be everyone's priority. If you wish to increase your running miles, install the best running apps such as Adidas Running on your portable devices.
Nike Run Club is also an excellent running app but it can be spoofed by location changers like ClevGo. ClevGo is a location spoofer that allows users to change their GPS settings. Therefore, there are many spoofing apps available for Android and iOS. Users can cheat Nike Run Club with the help of these apps.
Conclusion