Netflix has a vast library of top-rated and critically acclaimed movies and TV shows. Due to streaming rights and different laws and regulations on the enforcement of copyrights and royalties, some content may not be available in your region.
Every country or region has its catalog of original and licensed films and TV shows. Here is how to change the Netflix region to any country on your Android or iOS smartphone.
Part 1:Can I Change my Netflix Region?
You can change your Netflix region to a different country or part of the world without having to change your physical location. This article will show you all the possible ways around the regional content restriction on Netflix.
VPNs are very reliable as they will enable you to spoof your location, granting you access to your preferred region. Also, you can get the help of some location changer. This will allow you to access the library available to that region. What you need is find a reliable tool that works well with Netflix and offers fast speeds as well. This article will show you 3 ways to how to change your Netflix region.
Part 2: How to Change to a different Netflix region without using a VPN
There is an alternative method to changing your Netflix region without using a VPN. You may use a GPS location spoofer to change the GPS location information on your device to anywhere in the world.
One such service is from ClevGuard ClevGo. This app enables you to simulate your GPS location with ease without jailbreaking or rooting your Android or iOS device. This is the best tool for spoofing your GPS location to access Netflix content from other regions in the world.
2.1 What ClevGo Can Do
Clevguard ClevGo can spoof your Android/iOS device's GPS location to enable you to change your country of residence to anywhere in the world. The software enables you to simulate GPS movement naturally, and also to customize the speed and route of the GPS movement.
It offers flexibility, unlike a VPN, making it less likely to get your account banned or deny you access to the content you would like to watch on Netflix. It can also keep you safe from trackers and app-based location security.
2.2 How to Change your Netflix Region Using ClevGo - Android & IOS
Follow these simple steps to change your Netflix location on your Android or iOS device.
Change location on iOS
Step 1: Download and install ClevGo on your computer and click on 'Get Started' once the installation is complete.
Download for WindowsDownload for Mac
Step 2: Connect your device to the PC via a USB cable and unlock your device. Click on 'Trust' and type in your password to connect.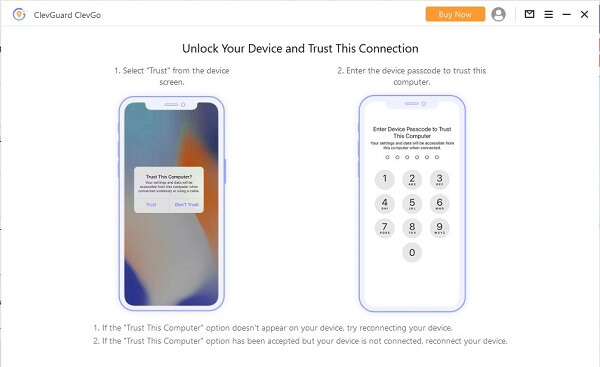 Step 3: After connecting to the computer via a USB cable the first time, you may choose to connect your device to the PC via Wi-Fi. You will be prompted to click on 'Trust' again and type in your password to finish the process.
Step 4: Load the Map and find your current location then select 'Teleport Mode' in the upper right corner and enter the address or coordinates for your desired location.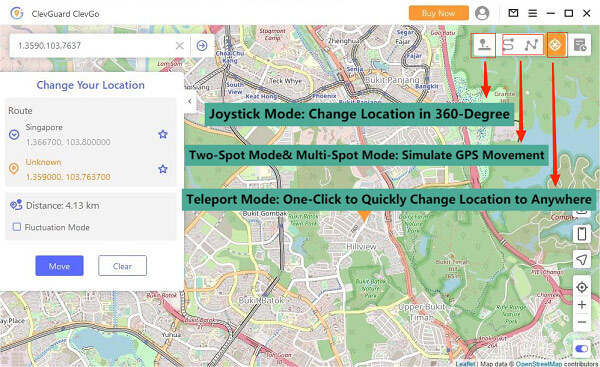 Step 5: Click on 'Move' and the device location will be changed instantly.
Change location on Android
Step 1: After downloading, you will be prompted to select your phone.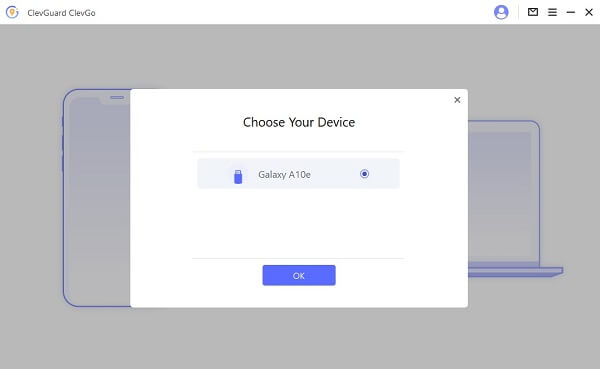 Step 2: Ensure your phone is set to MediaTransfer Protocol mode or Picture Transfer Protocol on some devices.
Step 3: Turn on USB debugging by clicking 'allow' to enable USB debugging.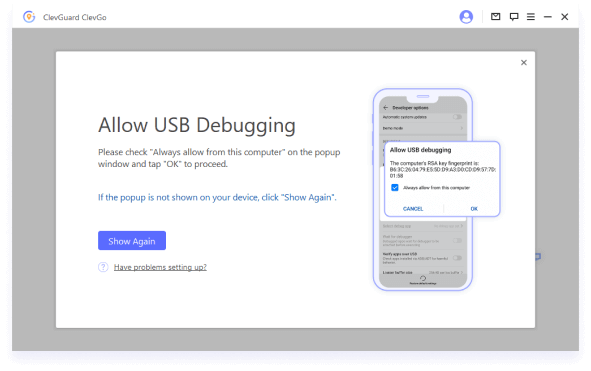 Step 4: Select mocking mode between Gaming or Social mode.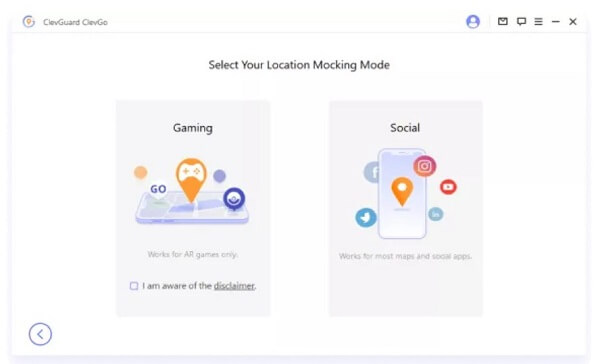 Step 5: Wait for the map to load and you will be able to change your location using teleport mode. Then, change the location as the iOS mentioned above.
Part 3: How to Change the Region on Netflix using a Virtual Private Network (VPN)
A Virtual Private Network (VPN) is used to tunnel a user's public IP address to tunnel traffic between the user's device and a remote server.
This adds security and anonymity as well as enabling the user to connect to a different server from other parts of the world, enabling the user to access content from other regions.
NordVPN is one of the best VPNs to use to change your Netflix region. Netflix began blocking VPN traffic making it hard to find VPNs that work reliably with Netflix. NordVPN will enable you to access US Netflix and ten other regions.
It has excellent speeds and 5,000+ servers giving you a wide variety to choose from. NordVPN is the largest server Network VPN, offering server locations in 59 countries with fast speeds on up to six simultaneous devices.
Related Read: How to Change IP Address on iPhone and Android?
3.1 Steps to changing your Netflix Region Using NordVPN
To change your Netflix region to any country on your Android or iOS device on NordVPN, follow the following steps;
Step 1: Download the VPN app from your device's app store and sign up for NordVPN.
Step 2: Proceed to select a subscription plan that meets your needs.
Step 3: Decide which content library you would like to access and connect to a server in that region.
Step 4: Log in to your Netflix account and the changes will automatically be reflected immediately.
Step 5: You can now enjoy content from other regions!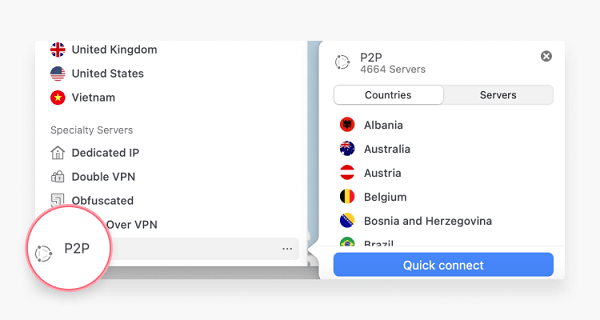 Part 4: How to Change Netflix Region using Domain Name System (DNS)
You can change your Netflix region by using a DNS proxy server to grant you access to geo-restricted content. You will have to change your DNS settings to connect to another server, spoofing your location.
The DNS server takes requests from servers and converts them into readable internet addresses to connect them to other servers. It almost works the same as a VPN except it doesn't encrypt your server to protect your IP address and location.
They do not change your IP address or encrypt your web traffic but they change your server's name to trick servers into requesting your information that you are local to them.
4.1 How to Change your Netflix Region using DNS
Change location on Android
Step 1: Open your Android settings and select the network settings and tap on 'advanced connection settings'.
Step 2: Open the private DNS settings by selecting 'private DNS'.
Step 3: Select your chosen DNS provider's hostname and add the hostname of the chosen service you would like to change to.
Step 4: Click on 'save' to apply the settings.
Change location on iOS
Step 1:Open the settings app on your iPhone and select WiFi.
Step 2: Tap on the 'i' icon next to your active WiFi connection to access your connection's properties.
Step 3: Open the custom DNS settings by scrolling down to 'configure DNS' and selecting it.
Step 4: Add the DNS server of your choice by tapping on 'manual' and then selecting 'add server'.
Step 5: Proceed to add the addresses for both the primary and secondary DNS servers.Press 'save' to finish the setup.
You can also change the DNS or add your VPNs at the router level.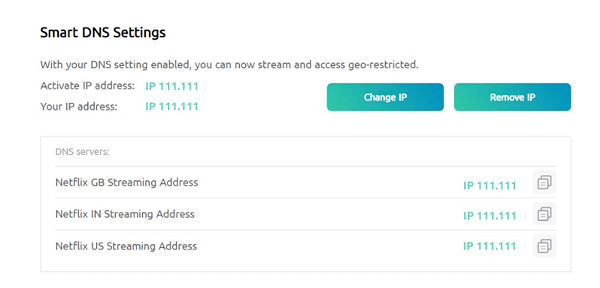 Part 5: Frequently Asked Questions about Netflix Regions
Is it Legal to change the Netflix region?
Changing your Netflix region is not illegal. It would be safe to access another region's content if using correct tools, as this will allow you to view content that is not available in your location. The location restrictions are due to specific licensing agreements with third parties. These distribution agreements limit which countries get which shows and movies.
What is the best region for Netflix?
Slovakia has the largest Netflix library in the world, with about eight thousand titles in its library. However, the Japanese Netflix library has managed a catalog score of 100 at some point. This is the highest score a streaming service can receive, making it arguably the best Netflix region in the world.
How do I check the Netflix Region?
Follow these simple steps to check your Netflix region
Open your browser and go to fast.com to run a speed connection test.
Wait for the speed test to run and then click on 'show more information.
Next to the client, the city and country will be listed.
How to watch Netflix from other countries?
You may use some tools to spoof your location to the country of your choosing such as ClevGo. ClevGo will make it appear as if you are located in the region you have chosen, enabling you to access Netflix from the chosen location easily. You can use a VPN or a different DNS server as well.
What region is Netflix free?
Netflix's free plan is not available in all countries. Netflix offers a free version in Kenya that users from other countries can access by using clients such as ClevGo or a VPN to access. The free plan does not include the entire Netflix catalog and to access it you will need a paid plan.
CONCLUSION
In conclusion, Netflix is available in over 190 countries with different libraries and a wide range of movies, TV shows and anime to stream directly. Your region should not lock you away from enjoying your favorite shows and we hope that we have been able to assist you to access locked content. You can now start enjoying a broader selection of content by following the simple hacks in this guide to change your Netflix region to other countries on your Android or iOS device.