Google Maps is one of the most used utilities nowadays. It has revolutionized the concept of physical maps to virtual ones for the best convenience. Most people report that their Google Maps location sharing not updated while sharing it with their family and friends for security reasons. Also Google Maps may have bugs interrupting you while moving toward your destination. This may be alarming for someone who is monitoring the location. In this article, we will tell you the main reason and the top 5 tips to eliminate this without hassle.
Table of Contents
Part 1. Why Is Google Maps Location Sharing Not Updating?
Your Google Maps location sharing is not updating for many reasons, but we will discuss the major ones behind it. Google Maps may misbehave when you have unstable internet connections or lower cellular networks in some areas.
It may be due to the location services being turned off on your phone. You must turn on the location service and refresh it to fix the bug. Another important bug is that your OS is not updated, and the Google map stops supporting the current OS or may malfunction due to lower requirements.
Part 2. How to Fix Google Maps Not Updating Location [5 Tips]
In this part, we will discuss the top 5 tips to fix google maps not updating location. It would be better to follow the tips to resolve the issue, but if you can't, head to the next part for all one solution. Let's brief each tip one by one and fix the Google Maps.
Tip 1. Check Location Settings for Google Maps
You must check the location settings to see if it is toggled on. When you haven't given the location permission to google maps, it will never update the location while moving toward your destination.
The turned-off permission will never let Google Maps fetch the data and share the location with your loved ones. Let's see how you can fix the issue.
Open your app drawer and go to Settings.
Tap on Apps and open Google Maps app info.



Tap Permissions settings and toggle on the Location permission from the list.



Tip 2. Turn Off WiFi Only & Check Internet Connection
The Wi-Fi only is a setting in Google Maps that can cause it to malfunction and stop sharing the updated location with loved ones. Let's see how you can turn it off.
Open Google Maps from the application menu and tap your profile in the top right corner.
Tap Settings from the list; it will open the menus. Look for the Wi-Fi only option and toggle it off.



You can check by refreshing the map location whether this tip helps you; otherwise, head toward the next one.
Tip 3. Calibrate Compass in Google Maps
Google Maps not updating the location issue can also be fixed by recalibrating the compass. Follow the steps to calibrate the compass.
Open Google Maps and tap your profile icon in the upper right corner.
Tap Calibrate Compass from the menu, follow the instructions and recheck the location after resolving the issue.



Tip 4. Clear Google Maps Location Sharing Cache Data
The cache is the temporary data stored by any application. It is one of the major reasons that cause the application to misbehave. If you haven't deleted the cache for a long time, you must clear it to share the location with your friends and family.
Launch Settings from your mobile phone and go to Apps.
Tap Google Maps and hit Clear Cache. Tap Yes for confirmation.



Tip 5. Update or Reinstall Google Maps
Open the Google Play Store on your mobile phone and search for Google Maps.
Tap the Update button and wait for several minutes.



Part 3. How to Manually Correct Wrong Location in Google Maps
If all of the above ways do not work, we also have a manual tip through professional software that can correct the wrong location in Google Maps. ClevGuard ClevGo is a location spoofing software that changes the location of any device to anywhere around the globe. You can also play location-based games, such as Pokémon Go.
Download for WindowsDownload for Mac
If you don't want anyone to know your accurate location, then you can spoof it to the place that you want them to see. You can use it for social applications, such as Snapchat, Instagram, etc. It can save the history of routes so you can use it later.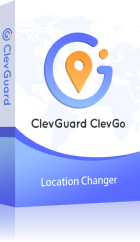 Features of Location Correct Tool
You can use the joystick control for precise movements.
You can also set certain coordinates to place the location marker in an exact place.
It doesn't need any jailbreaking or rooting.
It supports all iOS and Android devices and works on all location-based applications.
Step 1. Download and install ClevGuard ClevGo on your PC.
Download for WindowsDownload for Mac
Step 2. Tap Get Started and connect your device via data cable to your PC. It will start loading the map in several minutes.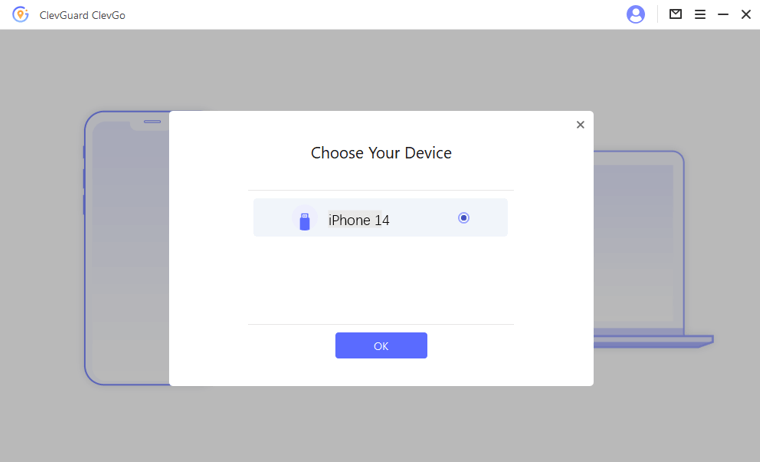 Step 3. Select the Teleport Mode from the top right menu bar and search for the location where you want to switch to the original one.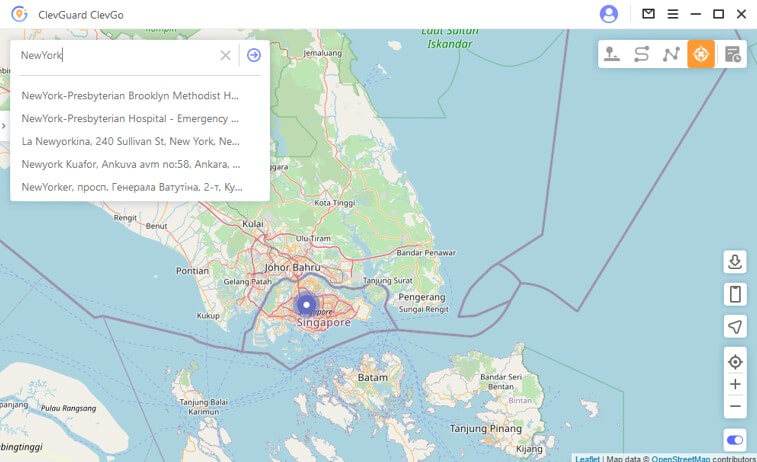 Step 4. Hit Enter key and set the coordinates to a precise location. Once click Move, you can now check that your location has been changed to a new one.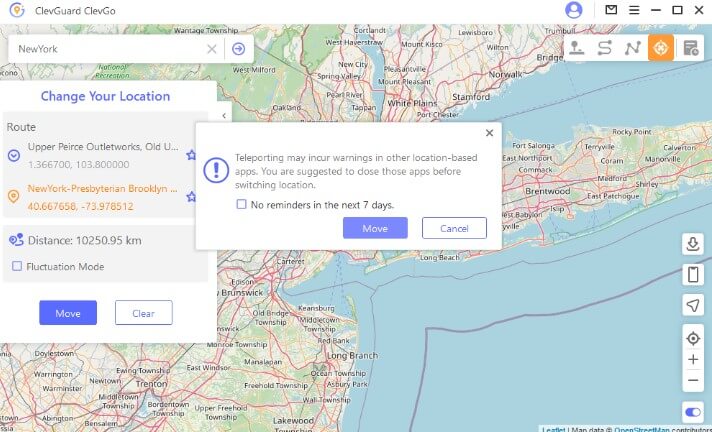 FAQs: More About Google Maps Location Sharing
1. How to know if someone stopped sharing location Google Maps?
When someone stops sharing the location on Google Maps, it will notify you that the user has stopped sharing the location.
2. How accurate is Google Maps location sharing?
Your location sharing of Google Maps is almost accurate until or unless you are in an underground or another inappropriate place.
To Conclude
You have seen all the top tips to fix the Google Maps location sharing not updating, but spoofing software is one of the best help if nothing works. ClevGuard ClevGo spoofs your location accurately without any hassle.
Download for WindowsDownload for Mac