Is it possible to take a screenshot anonymously on LINE? The LINE is a user-friendly application for communication which is available for Android, iPhone and PC users. People use LINE to chat with friends and family. But sometimes, People try to take screenshots of LINE conversations for various reasons, such as to keep the conversation as evidence of something agreed upon or to save memories of a special conversation or moment.
But do you know how to secretly take a screenshot of a LINE conversation? Read this article; here we will guide you how to take screenshots anonymously on LINE.
Part 1: How to Screenshot Anonymously on LINE? - Chat Capture
Reviews for LINE is quite good for its constant updates and iterations. The LINE application has introduced its own new feature "Chat Capture". The "Chat Capture" feature in LINE allows you to save and store your chat conversations within the app. With this feature, you can easily go back and view previous conversations whenever you want. You can capture chats with individuals or groups. But how to take screenshots anonymously via chat capture?
Here are some easy steps to capture screenshots anonymously
1. Long Press on the message
First of all, go to your LINE application, and open the conversation you want to take a screenshot of. Tap on the message and hold for a second. Here you will see different options: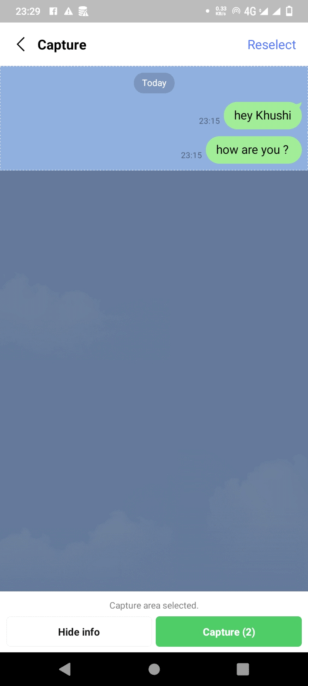 2. Screenshot Anonymously
Tap on the option "capture" here  you have a choice to take a screenshot of the complete screen or a specific portion.
3. Screenshot Editing
After taking the screenshot, you have the option to edit it within the application. Tap on the edit icon, which is available in the right corner. Here you have multiple options. You can add shapes, like rectangular, circle, arrow etc., in any color.
4. Directly Share to LINE Friends
After editing the screenshot of any conversation, you can directly share it with friends , family or colleagues. Additionally you can keep this screenshot as a memo.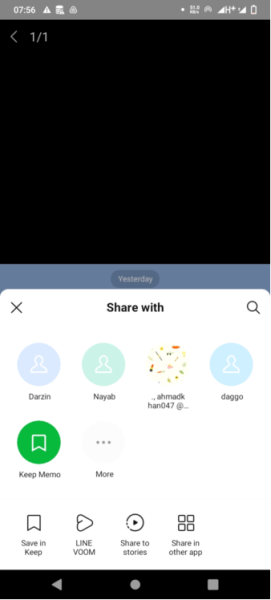 Do you know what are the advantages of taking screenshots via chat capture? Normally, you need to take screenshot with feature bliut in your phone and save it to gallery and then send it to your friends. But with chat capture, you can directly take a screenshot in less than a second and it allows you to take a screenshot of a specific part or whole screen. Additionally it gives you the option to edit the screenshot without installing another application and you are allowed to share the screen directly.  Because of this method you can get rid of the old tricky screenshot method.  
Part 2: How to Secretly Screenshot Someone's LINE? - Use KidsGuard for LINE
Another amazing way to take a screenshot of a LINE conversation is the use of the tool KidsGuard for LINE. The KidsGuard for LINE is a top tier application that is famous for its high-quality performance. This application is easy to use, with cutting-edge features that let you track your loved ones' LINE history.
This tool is highly efficient that lets you monitor up to 10 plus files; via this, you can read all LINE messages of your loved ones with any individual or group chat. You can remotely capture a screenshot and view it on an online dashboard.
Moreover, you can view all shared files, videos, pictures too with time and date. This highly convenient application allows you to download data.
Besides this, the KidsGuard for LINE helps you to set a screen time for the LINE application. Via this tool, you can check all incoming or outgoing LINE calls.
 1. How to Use KidsGuard for LINE to Screenshot Someone's LINE Without Knowing?
It's so easy to take screenshots of someone's LINE conversation anonymously. if you want to take screenshots without being caught, just follow these mentioned easy steps
Step 1: Create an account.
The first step to capture any LINE chat is to create an account on the official website by using your valid and active email address. After creating an account, you must buy a subscription of your choice.
Step 2: Download KidsGuard for LINE.
After getting a subscription, you will receive a product download link from the official website. Click on it, download it on your targeted person's device, and install it successfully.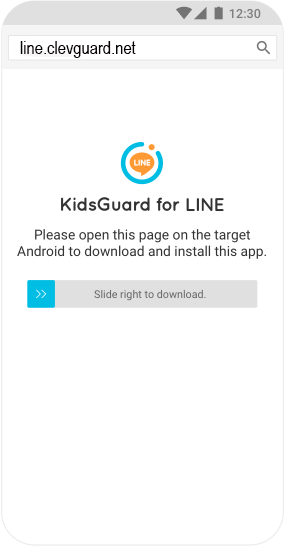 Step 3: Start Monitoring & Take Screenshots.
After installing, go to your device and online dashboard to confirm your settings and online dashboard. now monitor your loved ones LINE activity, Take screenshots of your targeted person's LINE conversation.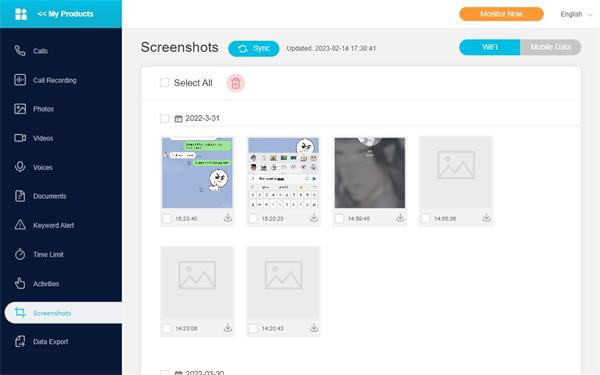 2. Amazing Features of KidsGuard for LINE
This KidsGuard for LINE is an online application which is loaded with advanced features such as
Capture Screenshot
The most impressive feature of KidsGuard for LINE is capturing screenshots which lets you capture the screen of LINE users when they are using the LINE application. You can remotely take a screenshot of their conversation or shared media files.
Via this application, you can directly get all LINE messages of our targeted person on your device without being caught by that person. It lets you see all conversations with time and date.
Record LINE Calls
This advanced feature of KidsGuard helps you record LINE audio or video calls. You can listen to these recorded calls on the online dashboard or download them on your device anytime.
See Call Logs
KidsGuard for LINE users can easily view the call logs, such as who made a call to the target device and whom the targeted person made a call like when he called them etc.
Part 3: Other Hidden Features of LINE
There are many amazing features of LINE, and people are not familiar with these features, such as:
1. Silent Messaging
Silent messaging is an impressive feature of the LINE application, making it one of the best conversation apps. This feature lets you text your friends or colleagues without disturbing them. because when you use this feature, the recipient will not get any notification of your messages.
This feature is convenient for both parties because, in this way, you can convey your message without disturbing their privacy. The other recipient can read this message in his or her free time. So the question is how to send a silent message?
First of all, open your LINE application, go to the home page;
Tap on the Setting icon, which is available in the upper right corner;
Go to Settings, scroll down and tap on LINE labs;
After clicking on LINE labs, go down and turn on the silent message feature;
After turning it on, go back to chat, type a message when you want to send a silent message;
Before sending, tap on the sending icon and hold it for a second; it will show you two options. Click on the silent message.
Finally, your message will be sent silently.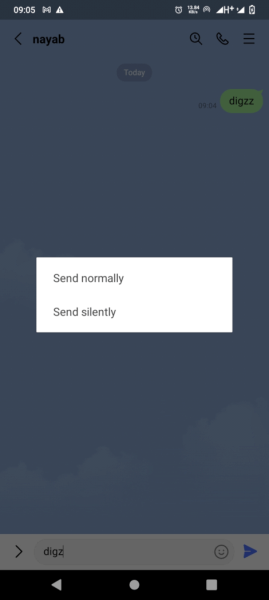 2. LINE Chat Folders
As you know, no one wants a messy inbox because we often miss our important messages because of this. So LINE application introduced a best feature chat folder, one of the best ways to organize all your chat in LINE applications . You can create different chat folders. You don't have to scroll down hundreds of chats to find a specific chat.
Here are some easy steps to create chat folders:
Go to LINE settings, scroll down and click on LINE labs, and turn on the chat folder option;
Now your chat folder is on,  and all chats will be arranged in different categories.
3. LINE Avatar
The most fun feature of the LINE application is its LINE avatar. The LINE application allows its users to create a fully customized avatar and use it as your LINE display  picture. Additionally, the user can send this avatar in group chats or in chat with any friend.
By using the avatar user can create any kind of cartoonish picture , they can choose any animal or human avatar and can completely customize it like can pick any eye colors, face complexion ,hair designs, dress, shoesan other accessories. This feature is easy to use for every LINE user and available free of cost.
Here is easy method to create realistic Avatar:
Open your LINE application , tap on Setting gear option;
Next click on Profile , click on camera icon;
After clicking you will see three options , tap on use Avatar option;
Pick human avatar or animal avatar;
After picking avatar customized according to your choice;
Now tap on set as profile , it will be added as your profile picture;
You can share it on a story or with other friends.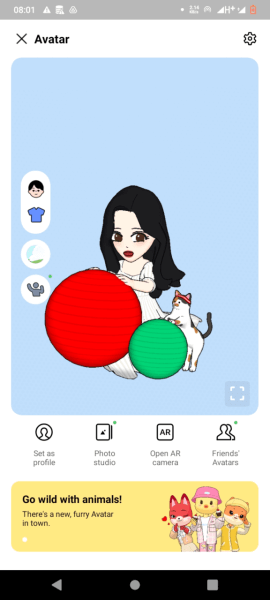 FAQs about Screenshot on LINE
1. Does LINE notify the other when you screenshot?
No, the LINE application does not notify the other person if you take a screenshot of their conversation or share photos and videos via chat capture of KidsGuard for LINE.
2. How do I capture a chat LINE?
Capturing a chat LINE is easy, and there are numerous ways to capture the conversation, but the most reliable method to capture someone's chat without being detected is the use of the chat capture feature of the LINE application, or you should use the LINE monitoring application KidsGuard for LINE. This application lets you capture screenshots of the chat without anyone noticing.
3. Can I use chat capture on Android?
Yes, the chat capture feature of the LINE application is now available on the Android version. If you have Android version 7 or above, you can easily use this feature on your Android phone. This feature lets you screenshot a specific portion of the chat. You don't need to capture the full screen.
Conclusion
No doubt that the LINE is a fun application that most people use for quick communication. This application works on the internet and lets you communicate with a number of friends globally. This application is a way better than any chatting app because it lets you take a screenshot with its own feature chat capture. But suppose you want to take a screenshot of a LINE conversation.
In that case, you have to use KidsGuard for LINE, a Line monitoring app. It not only allows you to capture chat screenshots but also does other amazing tasks like call monitoring, call recording, adjusting screen time, monitors shared files, photos and videos. So if you want to take a screenshot of your partner or friend chatting anonymously on LINE, install KidsGuard for LINE.