Question:
Have you ever suffered from this condition that you sent an email to someone, and they didn't even reply?
To avoid this condition, you need to monitor the deliverability of emails. If you have no knowledge about this, you may lose your customers and engagement. How to know if someone read your email? There are many options to check if your emails were read or not.
Let's read this article and get 3 useful methods of emails' reading checking and how to check the email breaching with ClevGuard.
Part 1. How to Know If Someone Read Your Email?
Do you want to monitor your emails? Yes, don't stress. You can easily check because there are different ways to know if someone read your email or not, such as email tracking apps, email tracking extensions, and request a return receipt.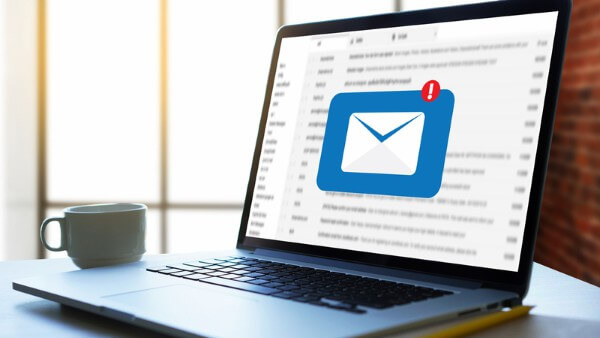 Related Read: Everything You Need to Know about Email Breach
Method 1: Use an Email Tracking App
How to know if someone has read your email? You can track your emails through the email tracking apps. It can also let you know either your sent emails have been opened by the recipients or not.
There are so many other such apps that are free of cost. For this purpose, a one-pixel tracking image is inserted in your email. When the recipient opens this email, you will get a notification on your desktop.
But if you download more than one such app, then programs may conflict with each other. Moreover, these apps can be used if you have a small business or are doing any research and want to know about the details of your emails.
Most apps available are paid and need a monthly subscription to get access to their features. There are also some apps that are free.
Free App to Know If Someone Read Your Email
"Saleshandy" is an email tracking app that is free of cost and helps you track your unlimited emails in your Gmail and outlook. The best part about this app is that there is no signature at the end of the email. You get a notification for each email when opened.
Additionally, this is easy to use on android phones. According to makers of Saleshandy, this is the best free email tracking app for Sales professionals, HR Recruiters, Bloggers, Marketers, Realtors, Freelancers, etc.
In short, Saleshandy is the best answer for those who are looking how to tell if someone read your email.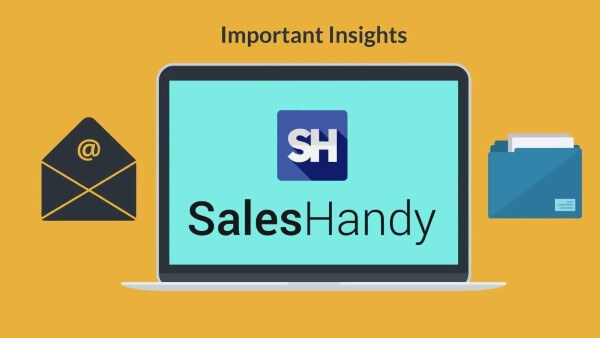 Method 2: Request a Return Receipt (in Outlook & Gmail)
Requesting a return receipt is the best way to know if someone read your mail or not. This option provides accurate results about email tracking. The majority is using return receipts for sent emails to know about the progress of their emails.
And you can request an email read receipt for both Gmail and outlook. But Outlook and Gmail have different methods.
In Outlook, How to Request a Receipt?
If you are sending emails via an outlook account, you can track each email with a return receipt. Here is the complete procedure how to see if someone read your email outlook.
Go to Outlook and click the file, then tap on "options".
There is a navigation pane on the left. Click on the mail option on it.
In the tracking section, there will be an option "for all messages sent request".
Now tap on ok to save all the changes made.
You are done and will receive a receipt for each email.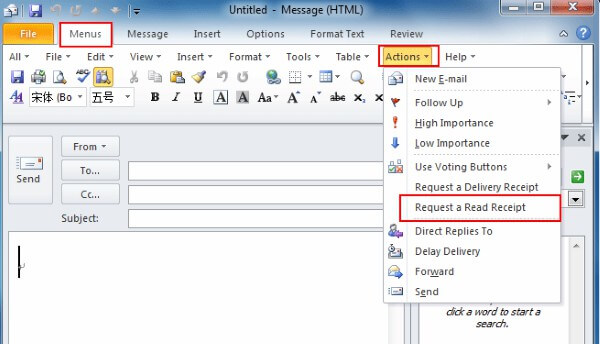 In Gmail, How to Request a Receipt?
Are you looking how to tell if someone read your email on Gmail? And the answer is to request a receipt in Gmail. However, to enable this option, the administrator needs to turn on Reading Receipts in the setting.
First of all, login your admin account at admin.google.com.
Tap on the "apps", now click on your google workspace core services.
Now choose the Gmail icon.
Tap on the users setting.
Edit the email read receipts option.
If you have turned on the read receipt option while composing an email, you can request a read receipt. Here are the following steps:
GO to Gmail and click compose.
Write down your email.
\
Now tap on the more options, which appear as three dots.
Choose read receipt and hit the send button.
After doing all basic settings, you will receive a notification when the receiver reads your email.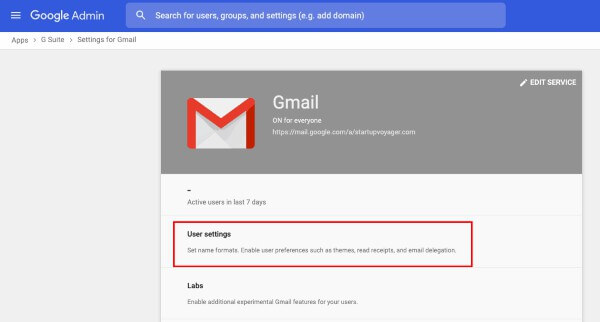 Method 3: Using a Third-Party Extension (Gmail)
Do you know what a third-party extension is? Third-party chrome extensions are specially designed software programs that perform different tasks easily.
Email tracking extensions have been out there for many years, and these are not newly invented extensions. It lets you have a WhatsApp-like experience in Gmail, for example, the double tick option.
Additionally, Multiple tracking third-party extensions are available for email tracking such as mailtrack, Gmelius, Mailtag, free email tracer, and bananatag. You can use any third-party extension for tracking email, but mailtrack is best for all of them.
How Do I Add a Mailtrack for Gmail?
If you want to monitor the emails of your Gmail account, this extension is easy to use and understand.
For example, if an email showing a single tick means just delivered, the double tick means received and opened by the receiver. Here is a complete guide on how to add a Mailtrack extension for Gmail:
By using safari, go to the main track and sign in to your google account.
Now a share button will pop up, click on it.
Click on add to the screen.
You can also change the name or icon. If you have no problem with the default name, you can click on the "Add" option on the top right of the screen.
Now you can see the Mailtrack icon on your screen.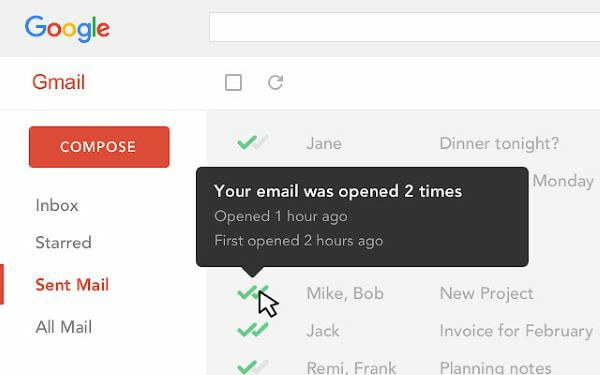 Extra Tips: How to Know If Someone Read Your Email in Your Mailbox Secretly?
Do you have any doubt that's someone reading your all incoming and sent emails from your mailbox secretly? There are different things you will notice if someone secretly has access to your personal Gmail, such as:
Unknown sent emails to different persons
Already seen emails
Not receiving official emails
History showing strange activity report
Can Someone Read Your Email Inbox without Passwords?
Yes, people can read all your emails from your mailbox without having a password. Because they use spyware to reach out a mailbox, so they can easily breach all your personal and official emails.
Spyware secretly steals all important information from the mailbox. Additionally, different email hacking apps can hack your Gmail or outlook emails.
Use ClevGuard to Check If Your Email Is Breached
It is a very difficult task to keep checking your email every other day if your emmail is hacked or not. Plus, nobody is free enough to keep a check on your email for its safety.
So, after a wide research session, it has been proved that ClevGuard is the best option to your email account safe. Here is the complete procedure to check for your emails via ClevGuard:
First of all, click the following "Google Play Store" button to download the ClevGuard app and install it.
After the successful installation, open the ClevGuard app and click "Email Breach" option.
Simply type your Email address and click "check now" button.
ClevGuard will check whether your email has been hacked, and if yes, it will display the website where your email was hacked and other detailed information.
Summary
Email is the best way of business communication; people usually send an email for official work because it is an easy, cheap, and fast method to convey your message to others.
But the question is how can you tell if someone read your email? There are hundreds of options available such as tracking apps, extensions. And ClevGuard app is a fantastic app to helps check if your emails is breached and detects spyware if someone secretly reads your emails from your mailbox.