Joe Biden text to speech technology has gained significant popularity in recent times, allowing users to recreate the distinct voice of the 46th President of the United States. With the help of Joe Biden text to speech generator and voice changer, you can now generate audio in the iconic Joe Biden voice or even modify your own voice in real-time. In this article, we will explore some best Joe Biden text to speech tools and voice changers. Let's dive in!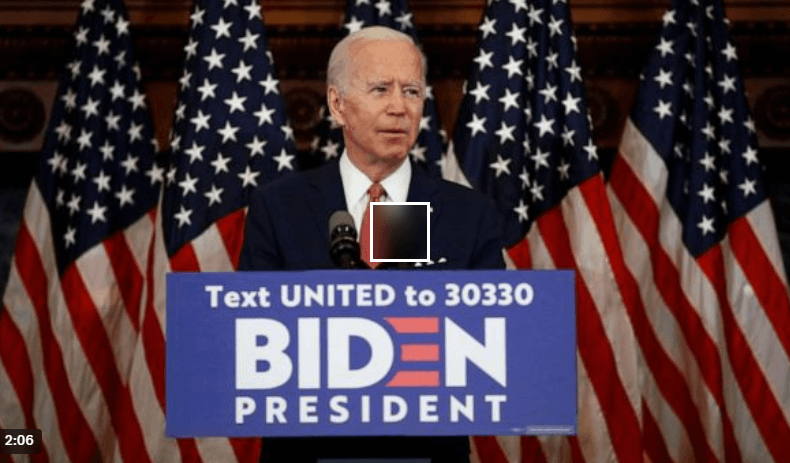 Table of Contents
Part 1. What is Joe Biden Text to Speech?
Joe Biden text to speech is the process of converting written text into spoken words using Joe Biden's voice. The technology uses artificial intelligence and machine learning algorithms to analyze Joe Biden's voice patterns and replicate them in the text to speech generator. This technology has become increasingly popular in recent years, with many people using it for various purposes, including podcasting, video creation, and phone calls.
Part 2. Best 3 Joe Biden Text to Speech Generators
Let's now delve into the top 3 Joe Biden text to speech generators available in the market. Each tool offers unique features and advantages, ensuring a satisfying experience for users seeking to replicate Joe Biden ai voice.
| | VoxBox | Elevenlabs | Uberduck |
| --- | --- | --- | --- |
| Voices | 3200+ | 660+ | 4000+ |
| Language Support | 46+ | 8 | 20+ |
| Free Trial | | | |
| Price | $39.95/year | $22/Month | $96/year |
1.VoxBox Joe Biden Text to Speech
If you are looking for a reliable Joe Biden text to speech, VoxBox stands out as one of the leading option. Using advanced machine learning algorithms, VoxBox has been trained on extensive audio samples of Joe Biden's speeches, interviews, and public appearances. This comprehensive dataset enables VoxBox to accurately capture the nuances of President Biden's voice, including his cadence, tone, and speech patterns.With VoxBox, you can enjoy the following key features: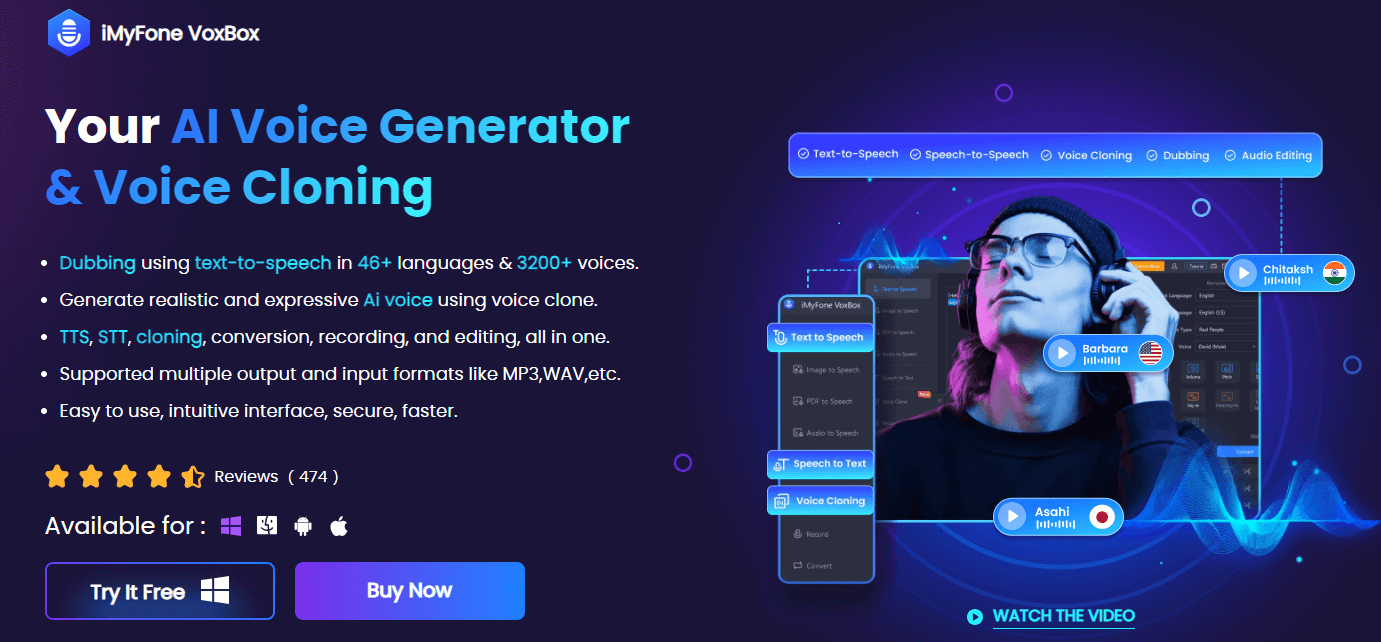 Extensive voices:VoxBox includes 3200+ voices. Except for Joe Biden AI voice text to speech, It also provides other celebrity text to speech like Donald Trump, Obama,etc.
Abundant languages: It supports 46+ global languages, so you don't need worried about language differences.
Multi-functional: It not only provides Joe Biden AI text to speech, It also offers the functions like voice clone,voice record, image to speech,etc.
Customization: You can custom the speed,volume and sound effect of the voice and get Joe Biden voice clips by using VoxBox.
Varoius file fomats: It supports various output and input formats like MP3,WAV,etc.
Quick Processing: VoxBox leverages advanced machine learning algorithms to generate audio recordings in a matter of seconds.
How to get Joe Biden text to speech by using VoxBox?
Step 1: Download VoxBox Joe Biden Text to Speech on your computer. Then install and launch this application.
Download for WindowsDownload for Mac
Step 2: Sign up or log in your account in the app,choose "Text to Speech" on the top left, click "Change Voice" and you will find a list of voices.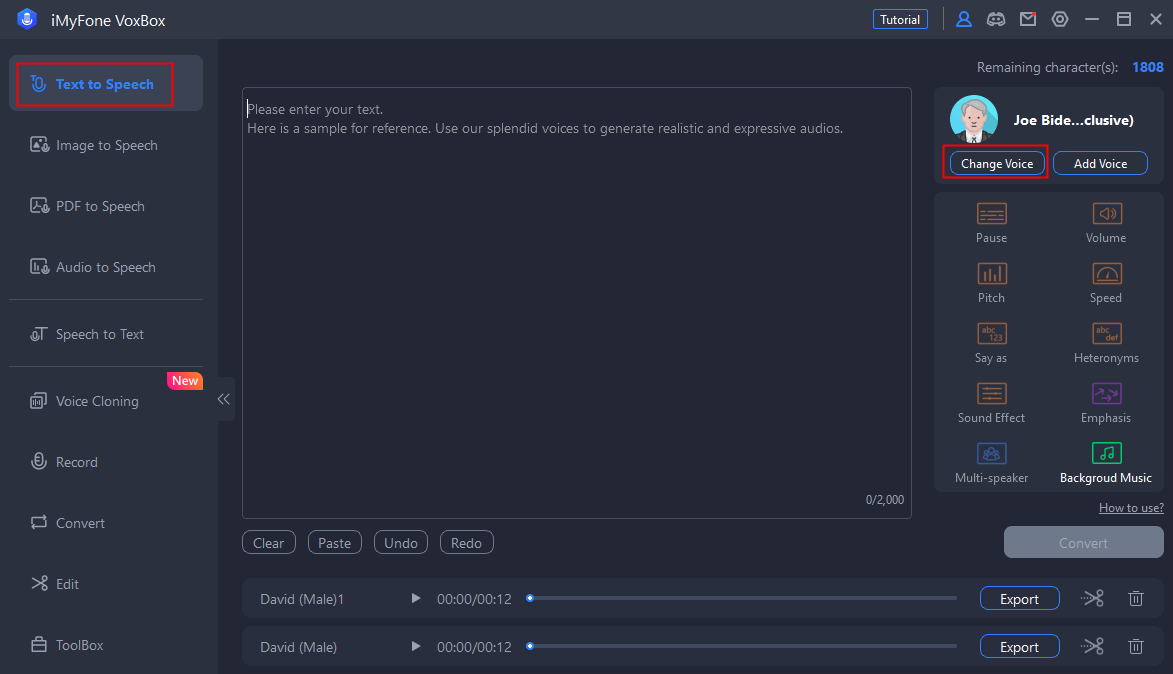 Step 3:Select Joe Biden AI voice in the celebrity voice column or you can search for the voice in the search bar.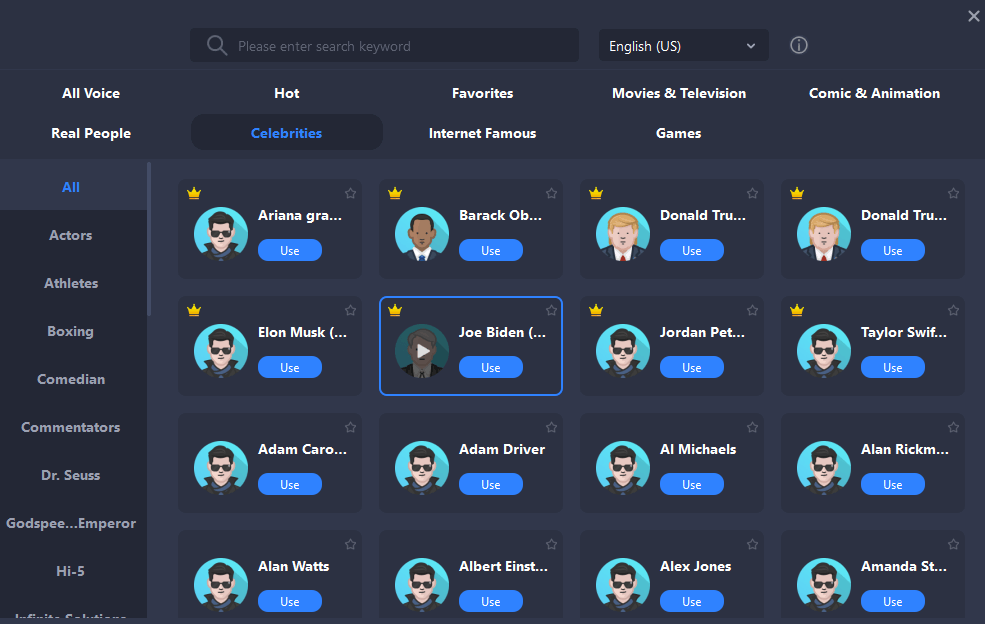 Step 4: Now, you can start to input the content to create Joe Biden AI voice or choose the file to do so.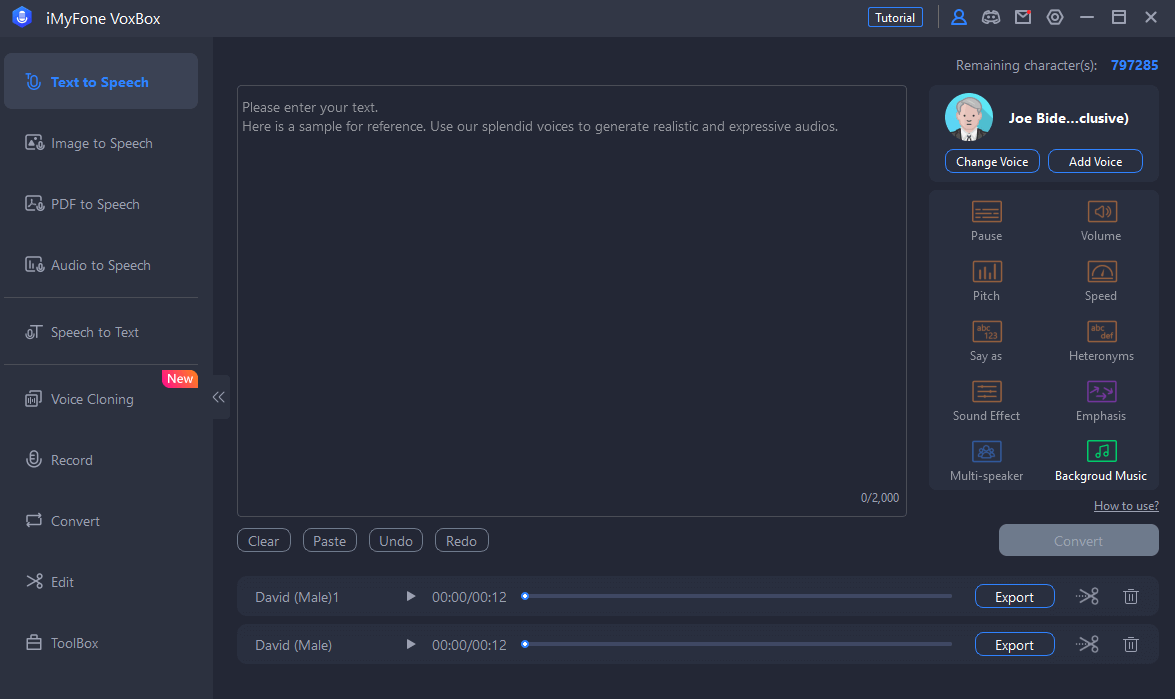 2.Elevenlabs Joe Biden Text to Speech
For realistic Joe Biden AI text to speech , you can definitely consider one of the top options Elevenlabs which utilizes advanced technology to replicate Joe Biden AI voice with precision. Here's what you can expect from Elevenlabs: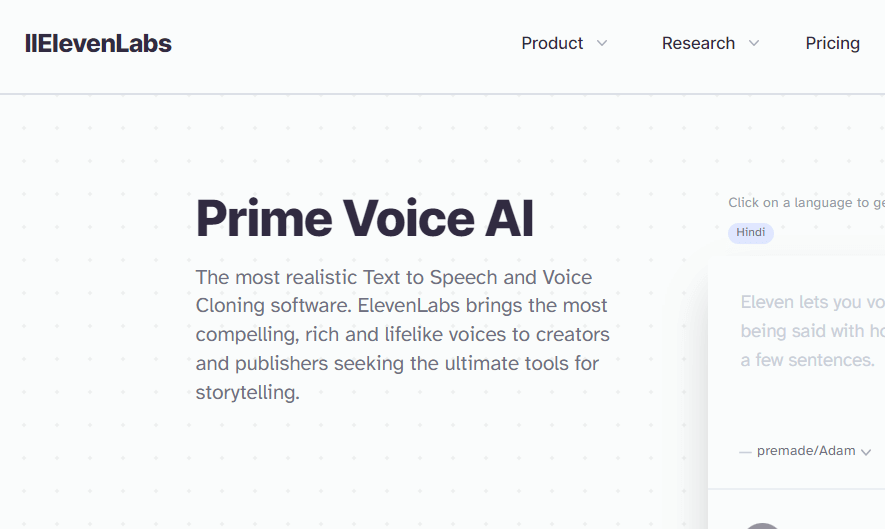 Highly realistic Joe Biden voice synthesis.
Advanced customization options for precise control.
Natural intonation and speech rhythm.
Seamless integration with popular applications.
Support for multiple languages
3.Uberduck Joe Biden Text to Speech
Uberduck is yet another notable Joe Biden text to speech online tool known for its accuracy and flexibility. With its advanced algorithms, Uberduck successfully captures the essence of Joe Biden's voice, enabling users to generate Joe Biden deepfake voice. Noteworthy features of Uberduck include: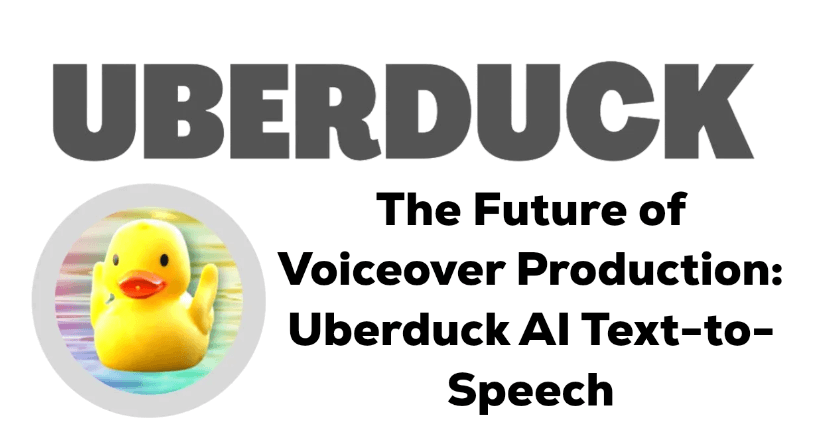 Impressive voice accuracy and naturalness.
Customization options for personalized results.
Multilingual support.
Real-time preview and adjustments.
Part 3.Bonus: Top Joe Biden Voice Changer for Real-Time Voice Modification
In addition to text to speech generators, there are also Joe Biden voice changer tools that allow you to modify your voice in real-time. These tools provide an exciting way to have fun and create unique content. Let's explore the top 3 Joe Biden voice changers.
1.MagicMic Joe Biden Voice Changer
MagicMic is a Joe Biden Voice Changer that offers a range of features, enabling you to customize your voice recordings. Whether you want to mimic President Biden's iconic speeches, create comedic content, or simply enjoy the novelty of sounding like the President, this software has got you covered.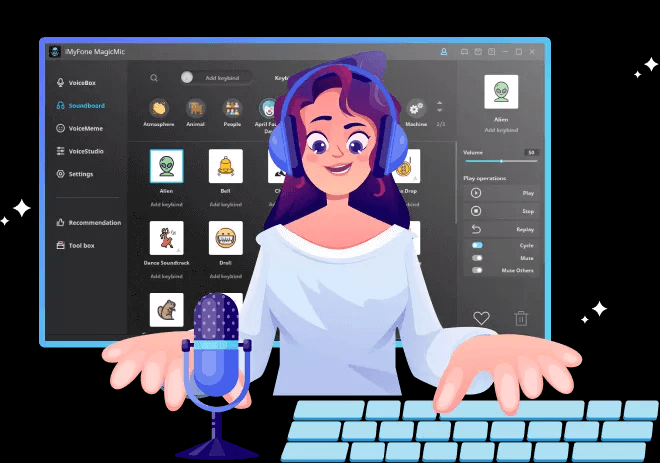 2.Voicemod Joe Biden Voice Changer
Another notable Joe Biden voice changer is Voicemod. It offers a range of celebrity voice presets, including Joe Biden AI voice. With Voicemod's advanced voice modulation technology, you can add a touch of presidential flair to your voice recordings, video calls, live streams, and more.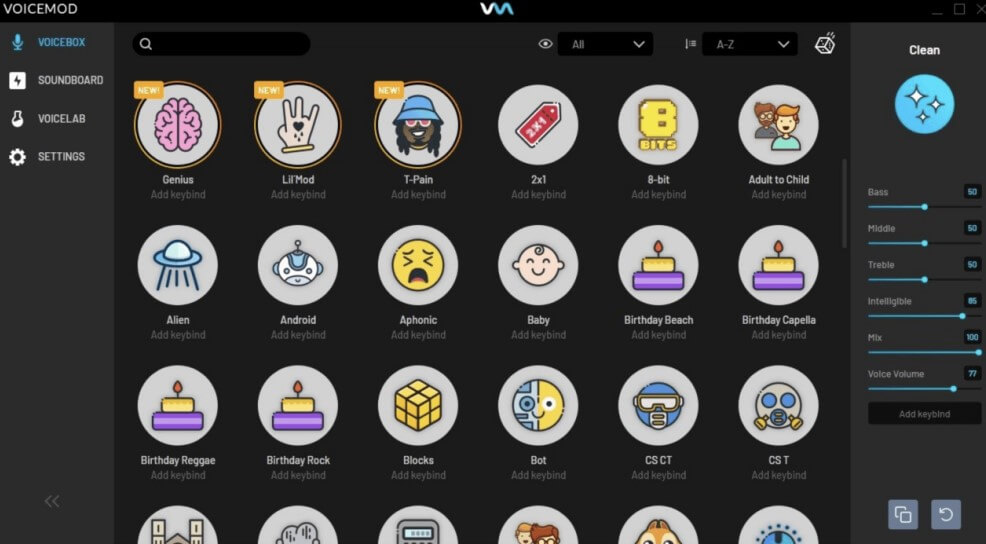 3.Voice.ai Joe Biden Voice Changer
By using advanced artificial intelligence and deep learning algorithms, Voice.ai has created a cutting-edge technology that accurately analyzes and replicates the unique vocal characteristics of Joe Biden. Whether you want to create entertaining videos, prank your friends, or simply have fun with impersonations, the Joe Biden Voice Changer of Voice.ai offers an impressive level of realism and authenticity.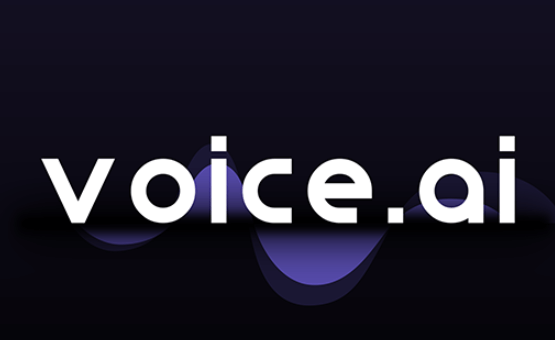 Conclusion
In conclusion, obtaining Joe Biden's voice for text to speech conversion or real-time voice modulation is now within reach, thanks to the available tools and technologies. In this article, we introduced you to the best Joe Biden text to speech generators, including VoxBox, Elevenlabs, and Uberduck. Additionally, we explored the bonus section of voice changers. Experiment with these tools to add a touch of Joe Biden AI voice to your projects, entertainment, or creative endeavors.