Kanye West, the renowned rapper and music icon, is known for his distinctive vocal style and thought-provoking lyrics. Have you ever wondered what it would be like to replicate his voice or cover one of his songs using an AI voice generator? With recent advancements in artificial intelligence and text-to-speech synthesis technology, you can now create an AI-powered Kanye West voice. In this comprehensive guide, we will explore the top Kanye West text to sppech voice generators available today, allowing you to unleash your inner rapper and create music that captures the essence of Kanye's unique sound.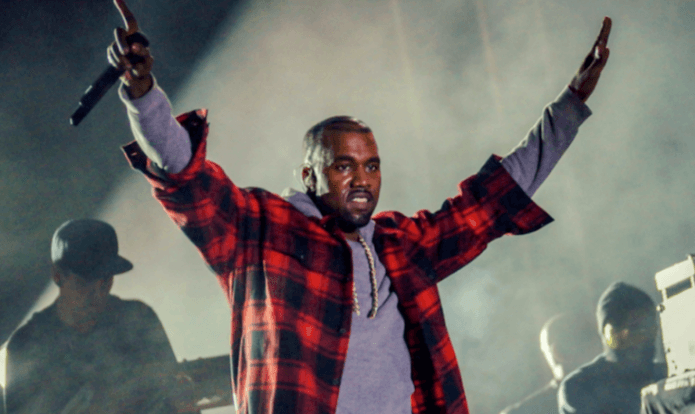 Table of Contents
Part 1. The Legendary Kanye West
Kanye West: The Iconic Rapper
Kanye West is renowned for his unique vocal style, thought-provoking lyrics, and influential contributions to the music industry. Born on June 8, 1977, in Atlanta, Georgia, Kanye West rose to fame as a producer for Roc-A-Fella Records. Since then, he has released numerous critically acclaimed albums, won multiple Grammy Awards, and become one of the most influential figures in popular culture.
The Fascination with Kanye West's Voice
Kanye West's voice is a crucial element that defines his music and artistic expression. It possesses a distinct tone, cadence, and flow that have captivated listeners worldwide. His vocal style ranges from soulful and melodic to aggressive and rapid-fire, showcasing his versatility as an artist. Many fans and aspiring musicians are fascinated by Kanye West's voice and aspire to emulate his unique style.
Part 2. Top Kanye West Text-to-Speech Voice Generators
There are several reliable and user-friendly Kanye West text-to-speech AI voice generator tools available online. To help you make an informed decision first, here is a comparison of the top Kanye West voice generators:
| | VoxBox | Voicify | FakeYou | Speechelo | Uberduck.ai |
| --- | --- | --- | --- | --- | --- |
| Compatibility | Mac/Win/iOS/Android | Mac/Win | Mac/Win | Mac/Win/iOS/Android | Mac/Win |
| Voices | 3200+ | 70+ | 3200+ | 30 | 4000+ |
| Languages | 46 | 40 | 8 | 23 | 9 |
| Price | $39.95/year | $24.99/month | $15/month | $47/One-time Payment | $96/year |
Now, let's explore some of the most popular options:
1.VoxBox: Realistic Kanye West Vocalizations
VoxBox is a powerful text to sppech voice generator software that offers a realistic Kanye West voice. With a wide variety of voices to choose from, including rappers, YouTubers, and celebrities, VoxBox provides a seamless experience for creating AI-generated music. It supports multiple languages and accents, allowing you to customize your audio with ease. VoxBox is compatible with popular audio formats and offers an intuitive user interface.

Multiple Language and Voice Support: Offers support for over 46 languages and more than 3200 voices, including popular characters, celebrities, and YouTubers.
Audio Editing: Easily edit, delete, and merge audio files for precise customization.
Multiple Format Support: Supports output formats such as WAV, AAC, and MP3.
Comprehensive Speech Generator: Combines text-to-speech, speech-to-text, voice cloning, audio editing, video conversion, and real-time recording in one tool .
Frequent Updates: Regular updates to improve functionality and user experience.
2.Voicify: Channel Your Inner Kanye West
Voicify is a platform that offers an efficient Kanye West voice generator, empowering users to replicate his unique vocal style with ease. Leveraging state-of-the-art AI technology, Voicify provides an immersive experience that captures the essence of Kanye West's voice. Whether you're creating podcasts, YouTube videos, or other forms of media, Voicify enables you to infuse your content with the unmistakable flair of Kanye West.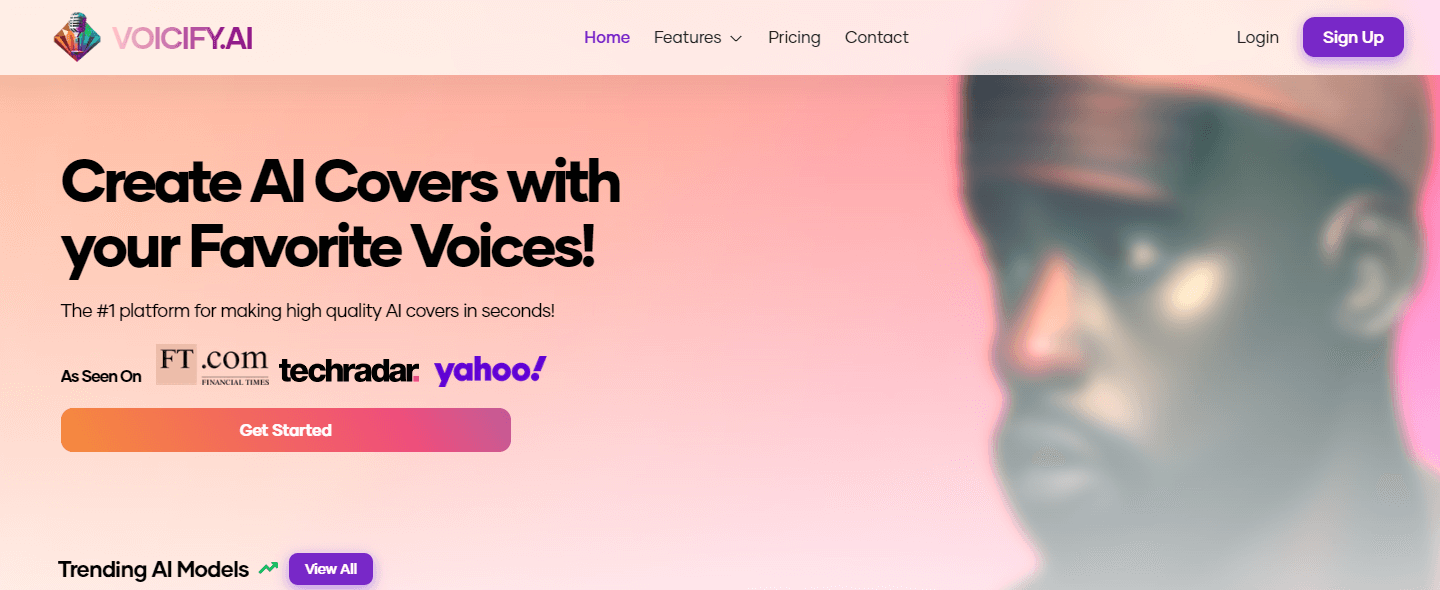 3.FakeYou: Emulate Kanye's Distinctive Tone
FakeYou is another noteworthy platform that offers a Kanye West voice generator using advanced text-to-speech technology. With a wide range of intonations and inflections, the FakeYou Kanye West voice generator captures the essence of Kanye's unique style. This versatile tool empowers users to incorporate Kanye West's voice into their projects, opening doors to creative exploration.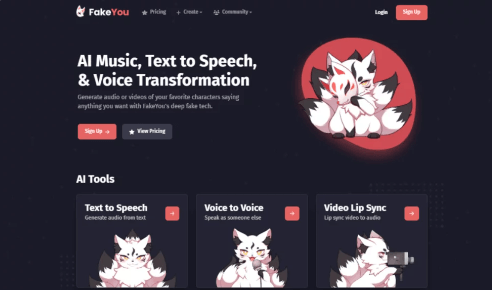 4.Speechelo: Make Music With AI Voices
Speechelo is an AI-powered text-to-speech software that offers a human-like Kanye West voice for voiceovers. With over 30 voices to choose from and support for multiple languages, Speechelo provides expressive voices with three different tones: joyful, normal, and serious. This software uses artificial intelligence to create realistic voices and allows you to adjust the speed and pitch of the voice to suit your needs.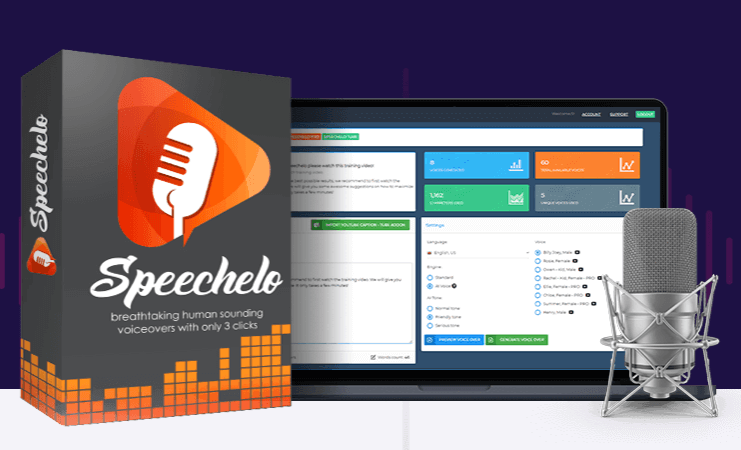 5.Uberduck.ai: Replicating Kanye's Vocal Patterns
Uberduck.ai is a reputable platform that specializes in AI-generated voices for personalized media experiences. With its Kanye West TTS service, Uberduck.ai offers a seamless and efficient solution to generate Kanye West's AI voice. Additionally, Uberduck.ai provides various tones and voices of both real and fictional characters, expanding the possibilities for creative expression.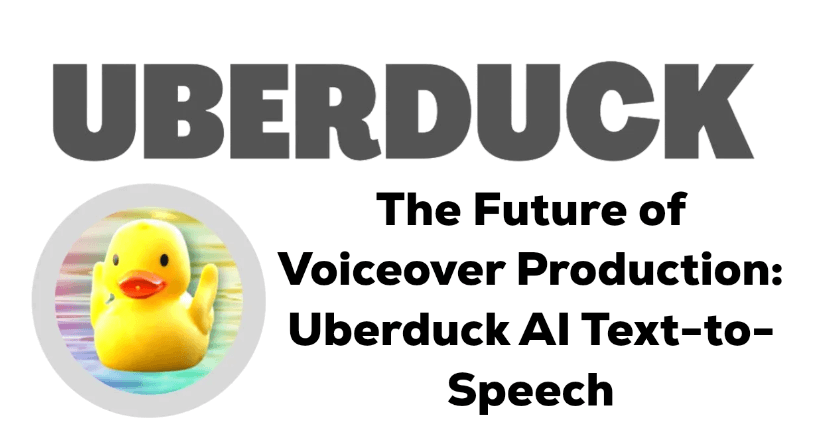 Part 3. How Do You Get Kanye Text to Speech Voice?
Now, let's walk through the process of using VoxBox to generate Kanye West's text-to-speech voice:
Step 1: Click the button to download and install VoxBox Kanye text to speech on your computer.
Download for WindowsDownload for Mac
Step 2: Launch VoxBox on your PC. Choose "Text to Speech" option and click "Change Voice".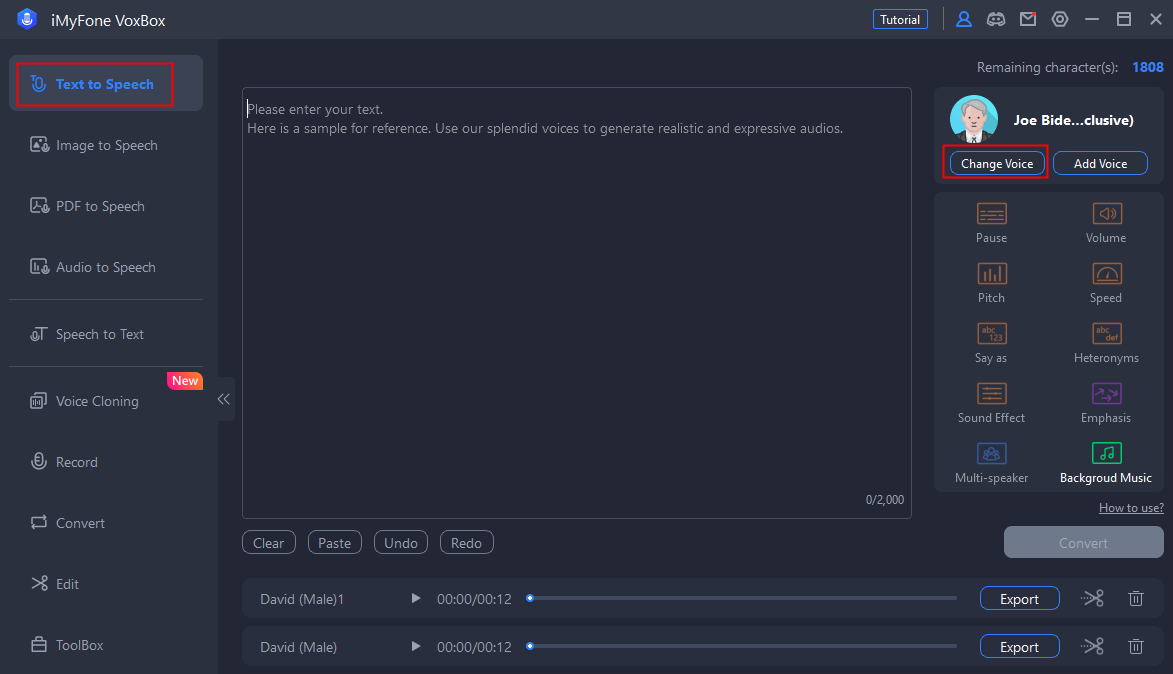 Step 3:Now, you will see the voice library. You can Search search Kanye West's voice in the search bar or you can look for it.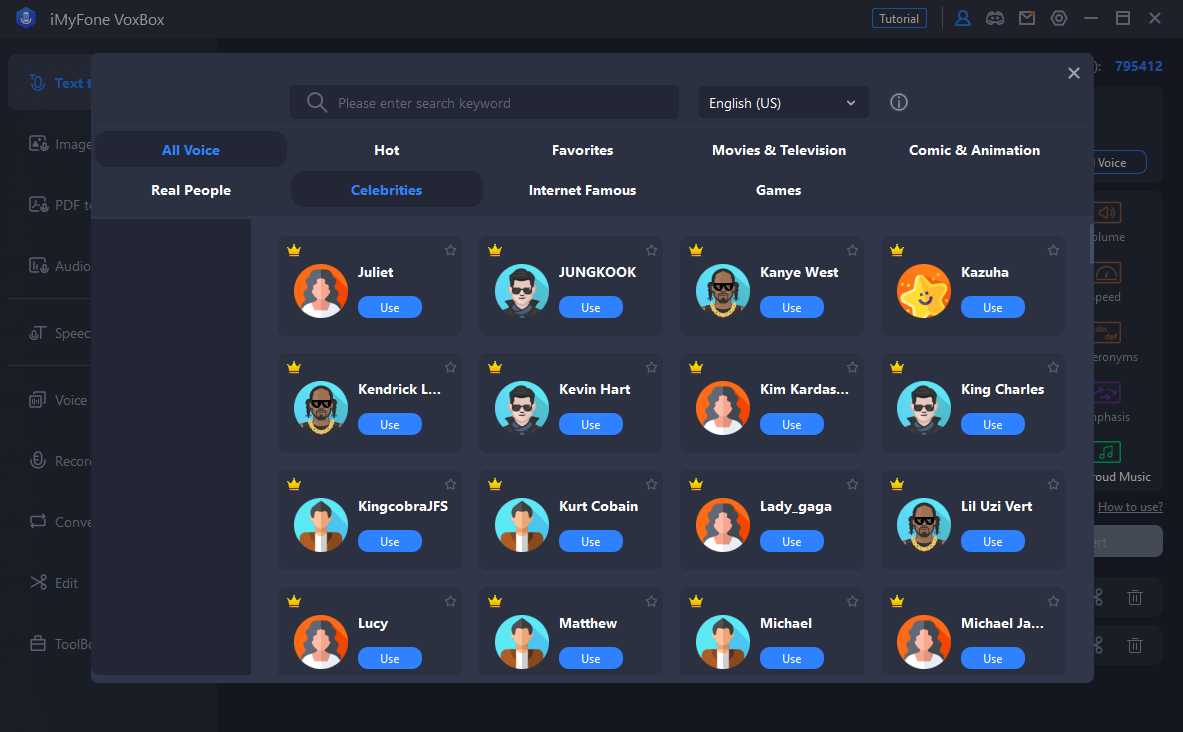 Step 4:Enter the desired text that you want to convert into Kanye West's voice and click "Convert" button to create the voice.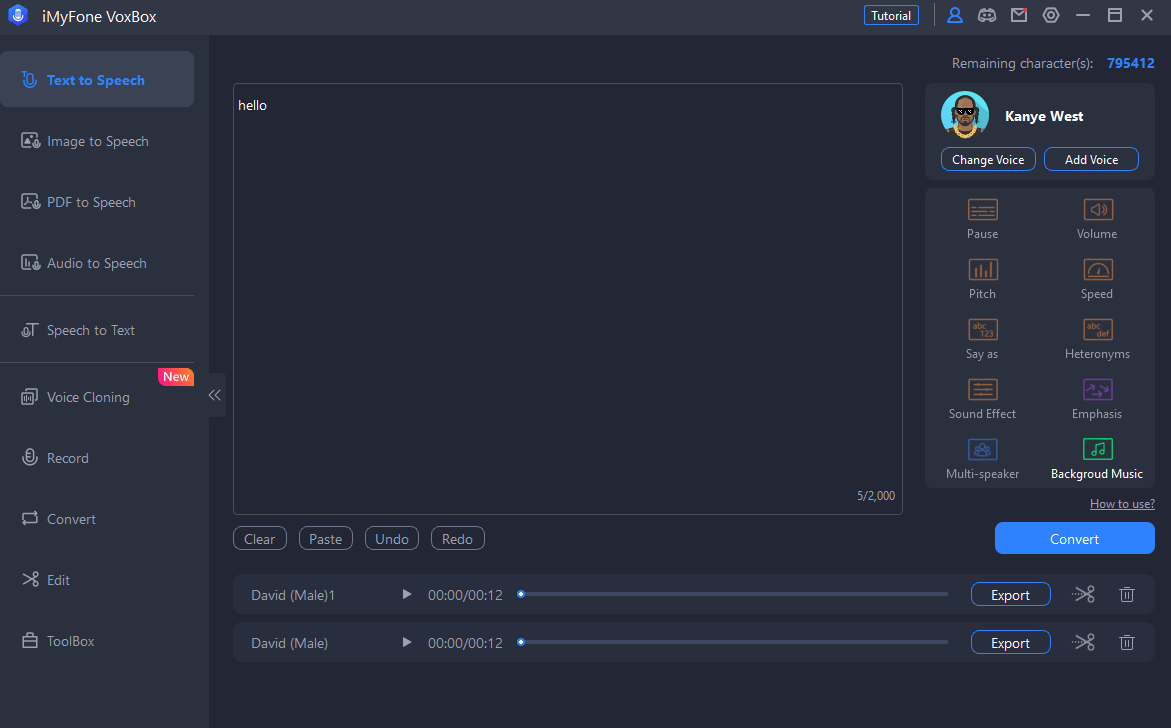 Conclusion
Generating Kanye West's voice using Text-to-Speech technology has become more accessible with the advent of AI-powered platforms. VoxBox, Fakeyou, and Uberduck are popular platforms, allowing you to experiment with different vocal styles and techniques. So, why wait? Start exploring the world of AI Kanye West text to speech voice generators and unlock your creative potential.