Are you a fan of rap music? Do you dream of sounding like your favorite rapper? Thanks to advancements in artificial intelligence (AI) technology, you can now transform your voice like the best in the industry by using the AI text to speech tool. In this article, we will introduce you to some of the top AI rapper voice generators that can transform your voice and help you sound like your favorite rapper. Let's dive in!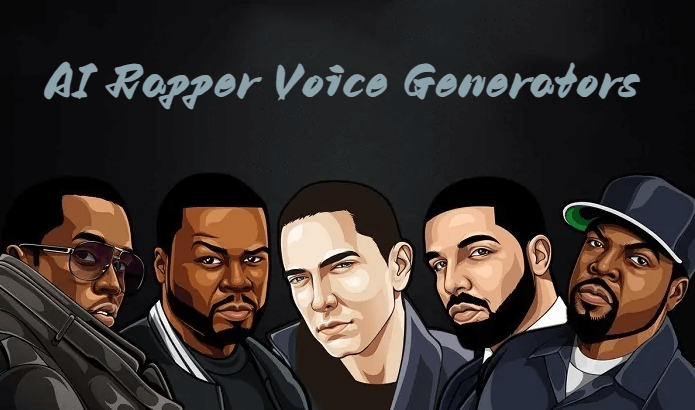 Table of Contents
Part 1. What is an AI Rapper Voice Generator?
Before we delve into the top AI rapper voice generators, let's first understand what an AI rapper voice generator is. AI rapper voice generators utilize advanced machine learning algorithms and artificial intelligence techniques to generate realistic rapper voices. These tools allow users to input text and convert it into high-quality audio that sounds like a professional rapper.
Part 2. Top AI Rapper Voice Generators You Can't Miss
In this part, we will explore 5 of the top AI rapper voice generators available in the market today. These tools offer unique features and capabilities to help you create exceptional rap vocals. Let's take a closer look at each of them:
1.VoxBox AI Rapper Voice Generator
VoxBox is a versatile rapper AI voice generator that offers a wide collection of rapper ai voices. From Drake to Eminem and Chance the Rapper, VoxBox allows you to choose from a range of AI rapper voices and convert your own text into a realistic-sounding rap voice.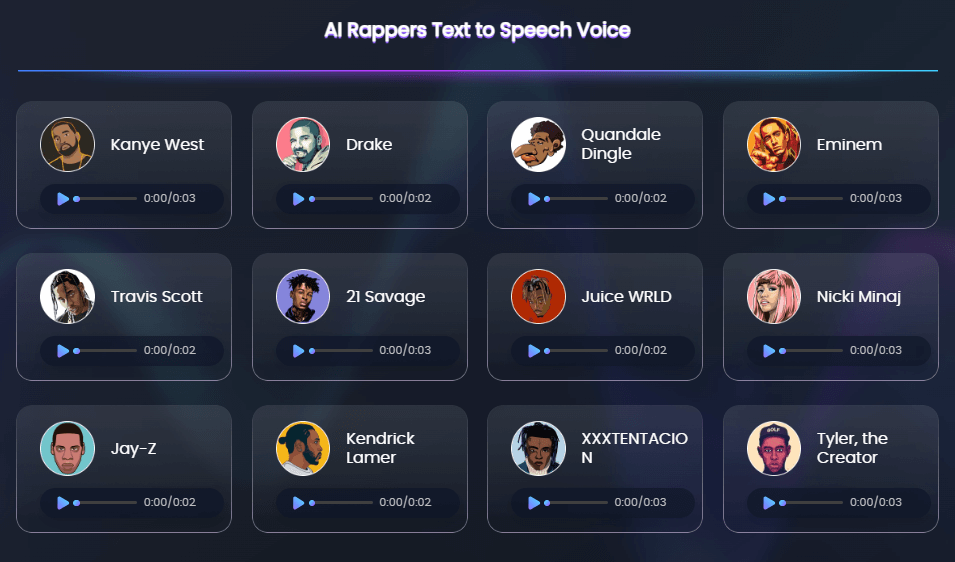 Extensive Voiceover Library:With over 3,200 voices available, users have a wide range of options to suit their specific needs and preferences.
Multilingual Text-to-Speech: VoxBox supports multiple languages, allowing users to utilize the application for text-to-speech (TTS) purposes across different linguistic contexts.
Authentic Rapper Voices: One of the standout features of VoxBox is its ability to generate rap songs using the voices of renowned rappers such as Kanye West and Drake.
Realistic Vocal Expression: VoxBox utilizes advanced AI algorithms to generate rap songs with realistic vocal expressions.
Style and Tone Customization: It provides options to adjust the tempo, pitch, and emphasis of the generated vocals.
Free trial: It has a free trial that you can try this AI rapper voice generator free.
2.Uberduck AI Rapper Voice Generator
Another notable AI rapper voice generator is Uberduck which offers an intuitive interface and impressive vocal output. This tool caters to both seasoned rappers and beginners, providing dynamic vocal styles that suit various rap genres. Uberduck allows you to export vocals in different file formats, giving you the flexibility to integrate them into your projects seamlessly.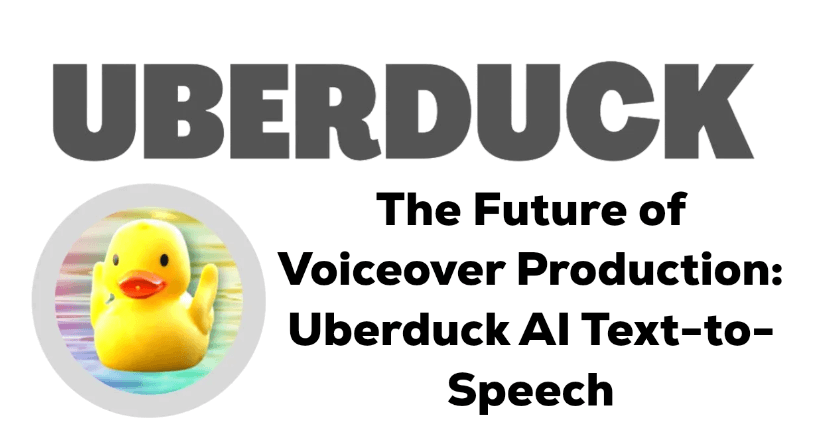 Extensive collection of rap vocal samples.
Realistic pitch and tone adjustments.
Multitrack support for complex arrangements.
Collaboration features for remote music production.
3.Fakeyou.com AI Rapper Voice Generator
Fakeyou.com is an innovative rapper AI voice generator that offers a unique and refreshing approach to rap vocal synthesis. It combines AI technology with interactive storytelling, allowing users to create rap tracks with compelling narratives.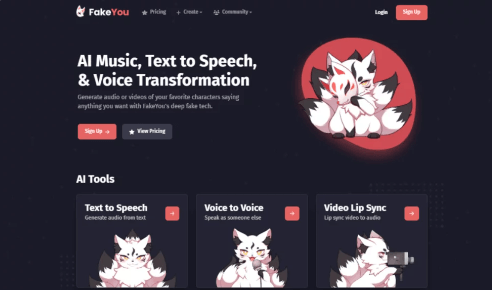 Interactive storytelling rap experience.
Character-based vocal synthesis.
Dynamic and expressive vocal styles.
AI-powered lyric suggestions.
4.Typecast AI Rapper Voice Generator
Typecast.ai stands out with its advanced vocal customization options. This AI rapper voice generator enables you to tailor the pitch, delivery, and pacing of your rap vocals, giving you precise control over your artistic expression.It also provides the option to export vocals as MIDI files for further editing and production enhancements.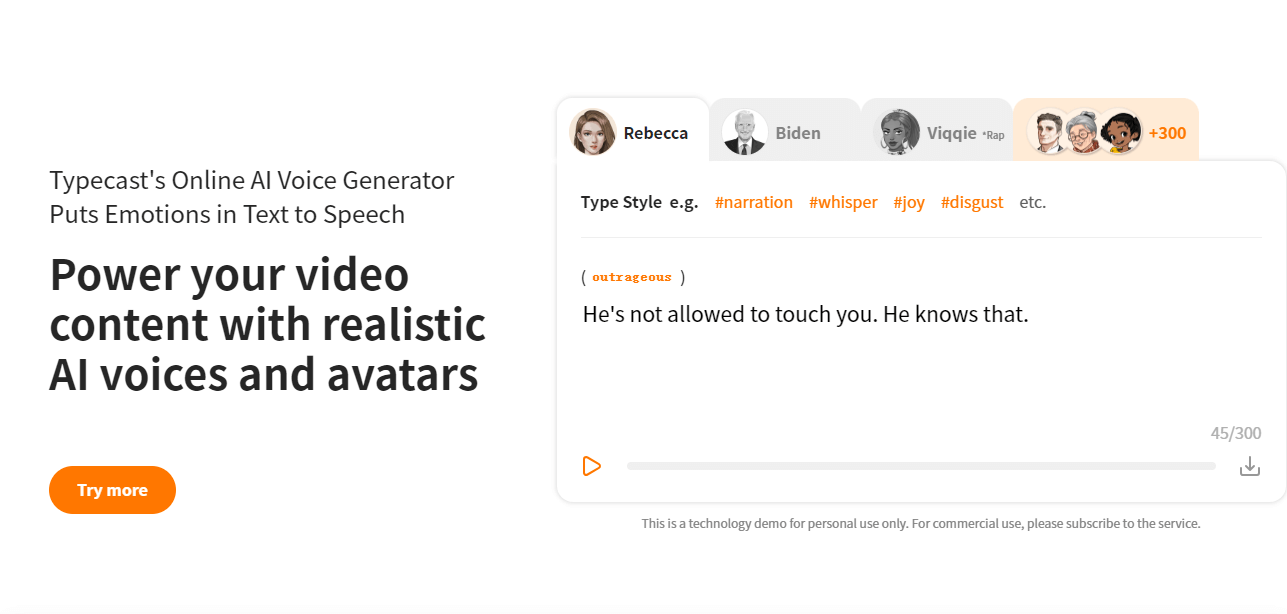 Diverse range of rap vocal styles.
Adjustable voice characteristics (pitch, tone, etc.).
Lyric-based customization options.
Export options for seamless integration with music production software.
5.TopMedia AI Rapper Voice Generator
TopMediai is a powerful AI rapper voice generator that combines advanced AI algorithms with a diverse range of rap styles and vocal effects. With TopMediai, you can explore different rap genres and experiment with various vocal variations.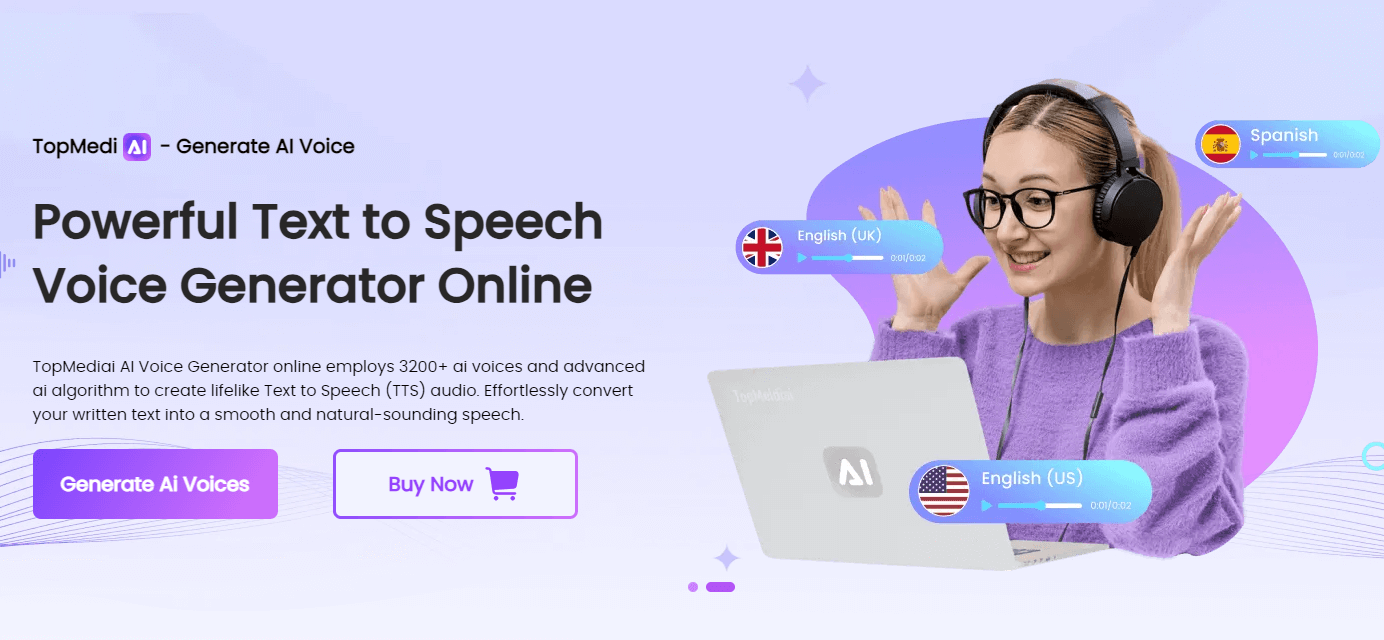 Real-time preview and customization options.
Multilingual support for global rap artists.
Intelligent rhyme and rhythm suggestions.
Adjustable delivery styles and emotions.
Part 3. How to Get AI Rapper Voice by Using VoxBox?
These top AI rapper voice generators open up a world of possibilities for artists looking to create unique and captivating rap vocals. Each tool has its own strengths and features, catering to different artistic preferences and requirements. Now that we've introduced these generators, let's dive deeper into how to get AI rapper voice. Here I am using VoxBox as an example.
Steps to get AI generated rapper voice:
Step 1: Download and install the VoxBox AI rapper voice generator on your desktop.
Download for WindowsDownload for Mac
Step 2: Launch the VoxBox application and Sign up your account,slect "Text to Speech"option and choose "Change Voice" to go into the voice labrary.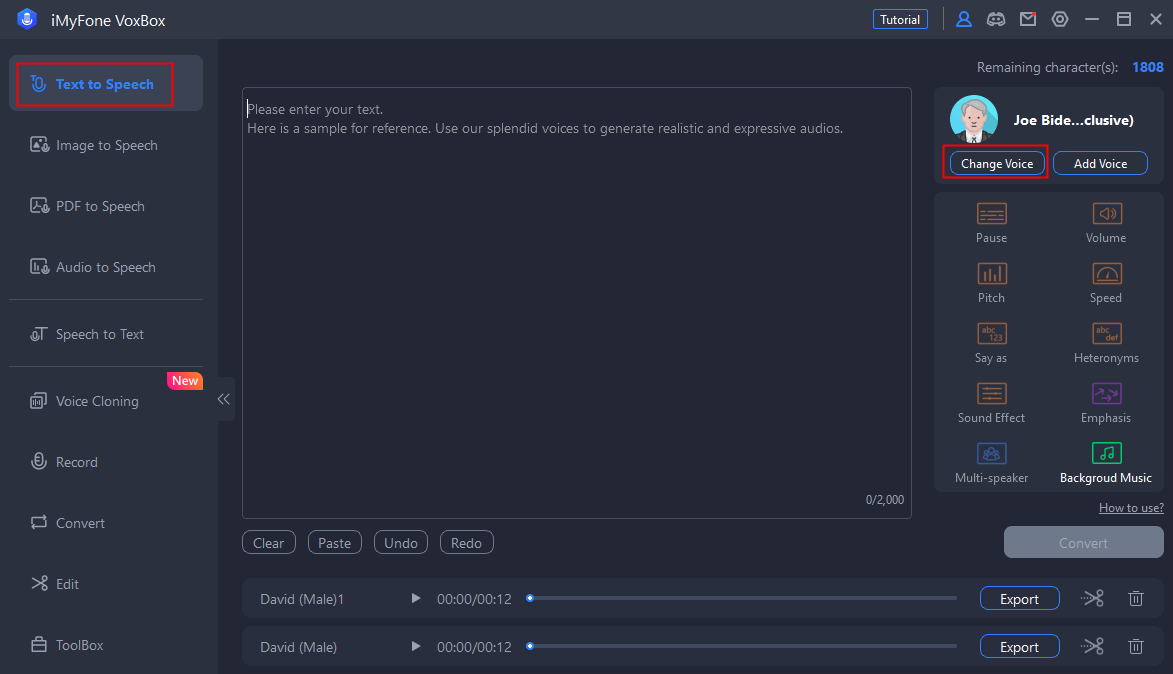 Step 3: Search for the your favorite rapper's name in the search bar and click to use it.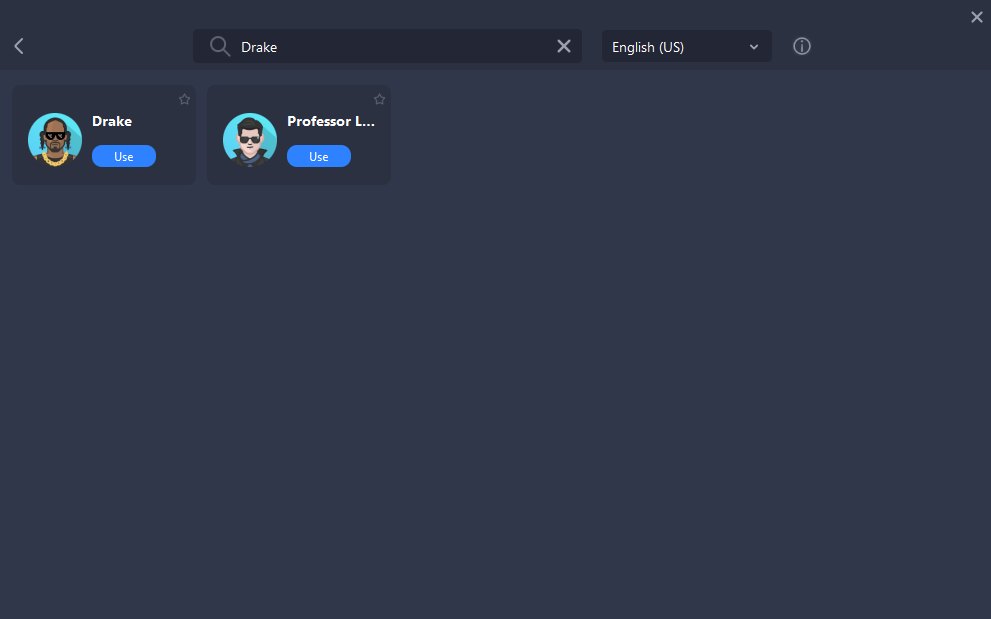 Step 4: Now, you can start to input the content to create Joe Biden AI voice or choose the file to do so.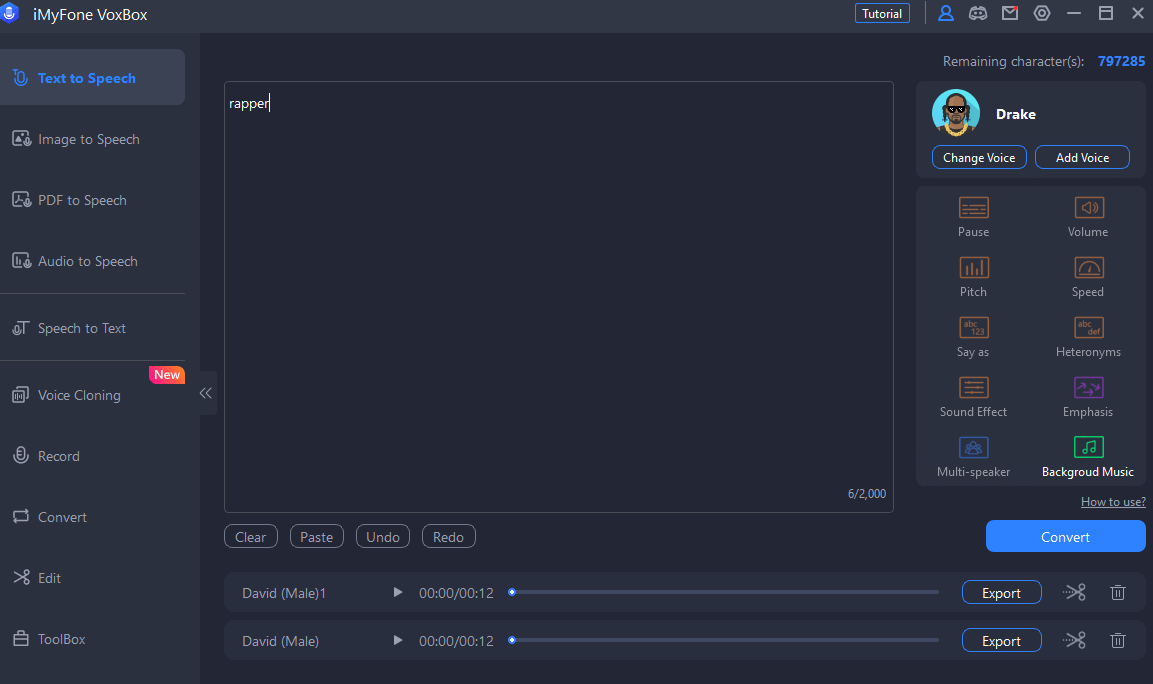 Part 4. How to Choose the Right AI Rapper Voice Generator?
With a myriad of options available in the market, it becomes crucial to understand the key factors to consider when selecting a rapper voice generator that best suits your creative aspirations.So, let's dive into the factors that should shape your decision-making process when choosing an AI Rapper Voice Generator.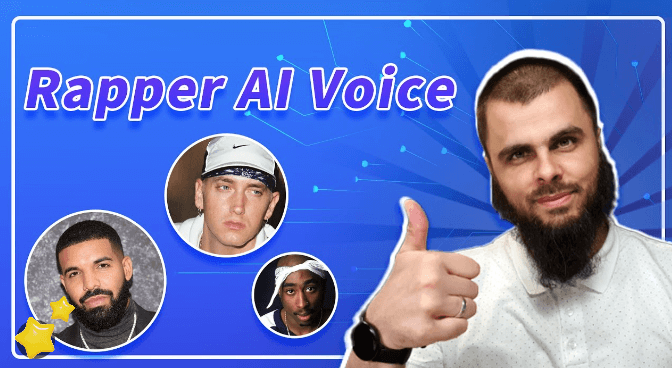 Vocal Realism and Quality: The authenticity and quality of the generated rap vocals are crucial for creating engaging and professional-sounding tracks. Look for AI Rapper Voice Generators that excel in producing realistic and high-fidelity vocals, capturing the essence of a skilled rapper.
Customization and Control: A versatile AI Rapper Voice Generator should offer extensive customization options. This allows you to fine-tune the vocals according to your preferences and artistic vision. Look for tools that provide control over pitch, tone, cadence, and other vocal attributes to achieve the desired rap style and expression.
Genre and Style Adaptability: Consider the range of rap styles and genres supported by the AI Rapper Voice Generator. Look for generators that offer a diverse library of vocal presets and styles, catering to different moods, themes, and musical genres.
Integration and Workflow: Evaluate how well the AI Rapper Voice Generator integrates into your existing music production workflow. Seamless integration with popular digital audio workstations (DAWs) and music production software allows for efficient and streamlined usage.

Conclusion

In conclusion, The AI rapper voice generator has transformed the music industry, offering artists a powerful tool to create unique rap vocals. Among the top options, VoxBox stands out as a versatile and user-friendly generator. With its extensive library of rap styles, customizable parameters, and high-quality output, VoxBox empowers artists to produce professional-level rap vocals. Unlock your creativity and elevate your rap music production with VoxBox.

Download for WindowsDownload for Mac