With over 125 million active users, Steam is the most popular gaming platform. As a digital distribution and shop service for video games, it allows gamers to talk with friends, participate in community discussions, authenticate accounts, and shop for games, software, etc.
People of all ages nowadays can download Steam app on mobile phones. Many parents may be concerned about "Is steam safe to use?" and seek for an ideal solution.
Here we will provide you with an advanced tool called ClevGuard Anti Spyware to help eliminate the worry.
Is Steam Safe to Download
As is known, Steam protects players' purchase with HTTPS. Gamers on this platform don't have to register sensitive data to make a purchase if they use multiple payment methods like PayPal, bank account, and steam gift cards. It also allows you to get a refund in some conditions.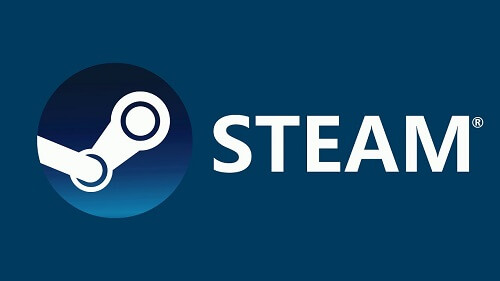 Nevertheless, downloading Steam app on mobile devices might still pose a risk. Why?
Because it is likely that scammers on Steam take advantage of the discussion community to defraud kids or other groups. What's more, when you use Steam on a new network or on an unsecured account, you may be exposed to dangers on Steam.
Four Potential Harms on Steam You Should Know
You will probably face the following consequences if you download the Steam app:
Malware and Viruses
Some players may send malicious and unknown links on purpose during conversation to other users. They may lure young people to click so as to leave potentially-malicious applications in those naïve users' device.
Fraudsters and Scams
The Steam trading mechanism is full of unidentified players. Your kid could get an unfair deal or be scammed if he or she is one of the unsuspecting gamers.
Personal Information Leakage
Because anyone can add a user to become a new Steam friend, you may need to take care of protecting your kid's personal information, such as email address, account password or credit card information.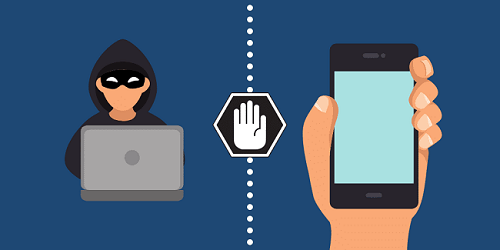 Violence and Pornography
An uproar over a school shooting game led to a new policy at Steam: it will only accept games that are not "illegal, or straight out trolling," according to the company. There are also games on the Steam where you may build a pornographic movie. Many violent games and porn games inevitably pose a threat to children physically and mentally.
In addition, playing games on this platform for a long time could raise the risk of addiction, which may result in unfavorable behavior and attitudes towards people around them.
An Effective Tool Against Risks on Steam App
If you worry about how safe is steam to buy games, why not download an antispyware app to secure your phone data? ClevGuard Anti Spyware is an anti-spyware programmer for you and your loved ones. It offers you a simple and concise surface with easy operation.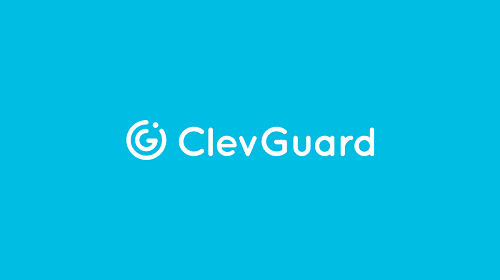 ClevGuard Anti Spyware safeguards your personal information by scanning all phone apps and protects user from illegal tracking, monitoring, and hacking by all known spy agencies.
Features of ClevGuard Anti Spyware
Detection of Spyware
This app applies 24/7 heuristic scanning to detect spy apps and remove hazardous stalker wares with a single click. For instance, it can help user to notify malicious files related to Steam app in real-time.
In addition, it provides unlimited and customized whitelist or blacklist updates for users. ClevGuard Anti Spyware can also detect GPS tracker on your phone.
Protection in Real-Time
Your device will automatically conduct a scan every day in order to verify that it is virus-free. Once there is a hidden app, it will be detected even it is disguised with fake icon. In the background, this function analyses your phone for any suspicious activity.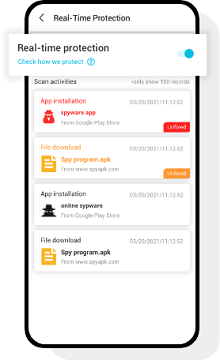 Microphone and Camera Protection
It will avoid having your phone recorded or snooped by Steam. If an app or service tries to access your microphone or camera, you will be notified. ClevGuard Anti Spyware will keep an eye on suspicious apps turning on your microphone or camera.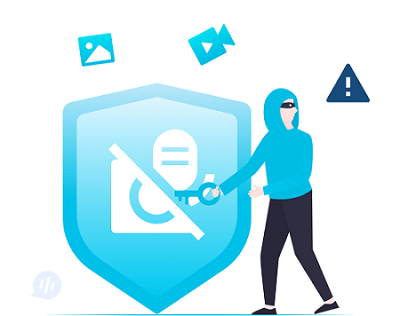 Email Breach Check
Within seconds you may find out if your email account or password has been hacked by Steam app. It will take action to safeguard your personal information online and secure your sensitive data from hacking apps or malicious software.
Rubbish Clearance
Just one tap helps you clear trash files on your device, including ad, app cache, residual files, worthless APK files, empty folders. It's a simple and safe way to clear up space and speed up your phone.
Pros

Easy to install
Real-time data scanning
Simple to use
Scan all Third Party app to remind you if it is safe or not
Cons

Only available for Android device
Steps of operating ClevGuard Anti Spyware
Here are three steps of operating ClevGuard Anti Spyware .
Step 1. Click the button to download ClevGuard Anti Spyware
Step 2. Scan & Detect Spyware
Click scan button after opening ClevGuard Anti Spyware and your phone will be scanned against any spyware already installed in it.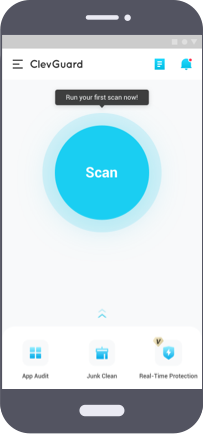 Step 3. Clean Spyware using ClevGuard Anti Spyware
A few seconds after scanning, you'll be able to see the findings and uninstall the spyware.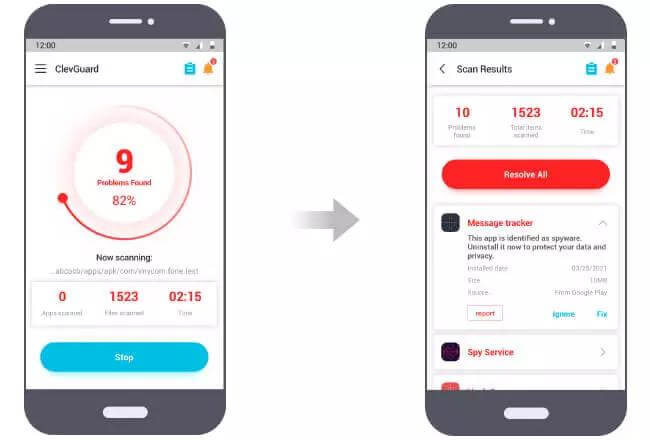 The Other Tool to Protect You from Risks on Steam
In order to protect your Steam account, you need to set up Steam Guard, a two-factor authentication tool. Authentication can be done via email or the Steam mobile app. To protect your Steam account from being hacked, activate Steam Guard. Here are two ways.
Method 1. Use Email
When Steam Guard detects a new login, you may choose to get an email notification. A confirmed email address is required by Steam in order to enable this feature.
Click the link in the email to verify your email address when it arrives. After this, exit and relaunch Steam two times.

Right-click Steam's taskbar icon and choose Exit to shut off the programme completely.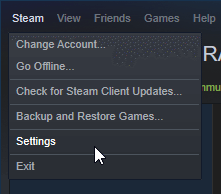 Steam Guard should now be activated on your account as a result of completing the above steps. Double-check if it hasn't by clicking on Steam in the upper left corner, then Settings, to see whether it is enabled.

Method 2. Use Steam App
You can use the official Steam app as your 2FA authenticator instead of checking your email. Bind your account to the app. Download the app and sign in with Steam. Then tap Steam Guard and click Add Authenticator.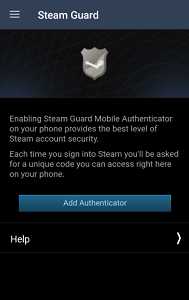 Steam will send an SMS code to your mobile number if you've added one. If not, enter your phone number. Steam will text you a sign-in code. Proceed further.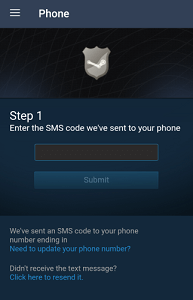 If you need to remove the authenticator, you'll get a recovery code.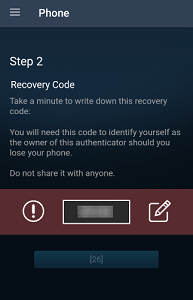 Take note! You'll need the code to log into Steam from a new location. To log in, open Steam and enter the Steam Guard code.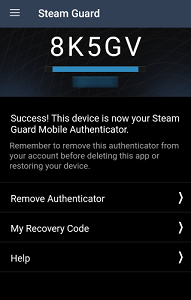 More Tips to Secure Your Steam Account
Most of your internet accounts may be protected by following the guidelines below.
Use a unique password
Using the same password for all of your online accounts is a big security risk. Theft of this device grants thieves access to all of the associated accounts. Each account should have its own unique password. Criminals will only be able to access one account at a time.
Activate two-factor authentication
Anyone who tries to access your user account using a password alone is denied access because of two-factor authentication (2FA). Another layer of security is 2FA, like Steam Guard. A one-time passcode, an authenticator app, or a fingerprint often serve as the second tier of security protection.
Make sure your Internet services safe
F-ID Secure's Theft Checker allows you to verify your status for free. However, when a breach occurs, it is critical to respond quickly. The stolen data isn't necessarily put to use immediately by criminals.
Because to the 24-hour breach warnings provided by F-Secure ID PROTECTION, you have plenty of time to take precautions to keep your accounts safe.
Conclusion
The Steam app has its positive side as well as negative side, which can be solved by using ClevGuard Anti Spyware and Steam Guard, both protect your loved ones and Steam account against potential harm from Steam App.