Finding a suitable date is no more a tough task to accomplish thanks to online dating apps. However, there are times when you may want to hide your dating activities from your family members as well as friends. That is where secret dating comes into the scene.
There are hidden dating apps available that can stay hidden on your phone so that no one can see them. In this article, we are listing down the 10 best secret dating apps to choose from.
Table of Contents
10 Hidden Dating Apps
If you want to hide your dating activities from everyone you know, you have to choose a secret dating app. Such an app can stay hidden on your phone and even hide your profile from your contacts so that they do not find out your profile accidentally.
Check out the top 10 best secret dating apps:
1. Tinder
Tinder is the most popular dating app in the world. Tinder has been able to make more than 55 billion matches so far. It is the perfect place to meet new people as per your preference in terms of personality traits as well as location requirements. Even if you belong to the LGBT community, you can find your match without any issue. Tinder shows your matches as per your set preferences.
You can swipe right to show your interest or swipe left to pass it off. If the other person also shows interest in you, you can initiate chatting and take things forward. Most importantly, you can exclude contacts so that your friends and family members never appear on your match list or see your profile on Tinder. Even though the app is free, there are premium plans available to get noticed and find verified matches.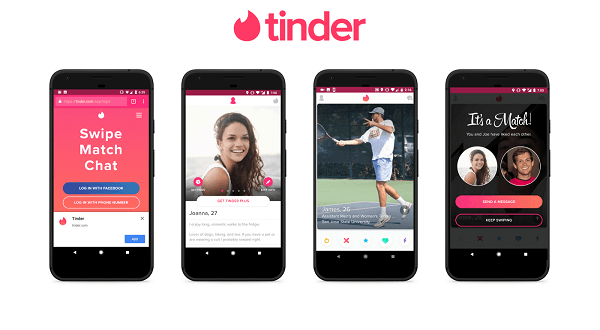 2. Happn
Happn is a popular online dating app that has over 100 million members. You can easily find people who have crossed paths. Not just that, it even restricts sending messages to unknown people, and hence, there is no way you get disturbed by wicked people. It helps to find out suitable matches according to the location.
Even though the geolocation feature stays active all the time, the app never makes the location visible to other users. Happn is easy to use, and it comes with a premium version that offers added features. It is definitely one of the best hidden dating apps available.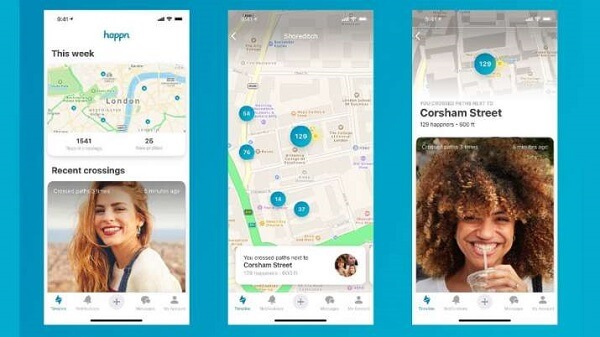 3. Hinge
This dating app can be perfect for finding dates secretly and accurately thanks to its auto-learn feature. It is one of the fastest-growing dating apps in the United States and helps to bring like-minded people together. This smart app will automatically find the best fit after learning your type.
Your quick response to prompts helps to highlight your personality to everyone. You can make a conversation flow to see if someone matches your profile. The free app lets you know who has seen you and you can even send unlimited likes. The app continuously checks on your performance and upgrades to show your better matches.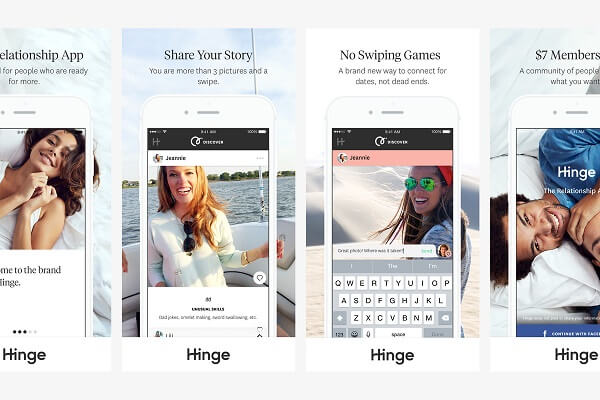 4. OkCupid
OkCupid is one of the best and oldest online dating sites and apps. It can be perfect for finding great connections and meeting people with shared interests and passions. By simply chatting, you can have a deep conversation that can be perfect for building relationships and making connections.
It is a perfect app for all genders and you can find dates based on location. All you have to do is to build a dating profile that reflects your persona. You can find the dates with whom you are compatible. The app also lets you set your dating preferences and set up a date night with your match.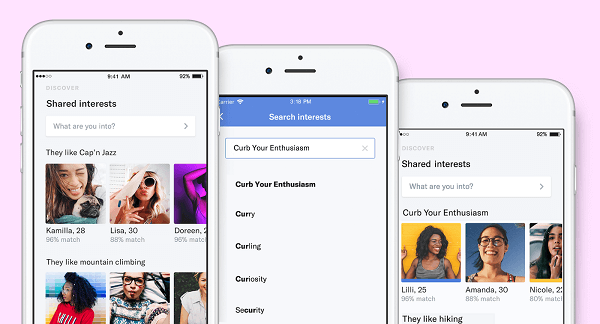 5. DateMe
With the DateMe app, you will start dating in five simple steps. All you have to do is to download the app and create your profile. The app will allow you to select your dating preferences and browse through matched profiles. You can easily find users who are nearby you. It is one of the best hidden dating apps for flirting and finding casual dates.
DateMe app has several unique features that find accurate matches. You can look at the map and see who is nearby you and send and receive unlimited messages. The app also lets you add photos to showcase your personality. Not just that, you can even find out if somebody has checked you.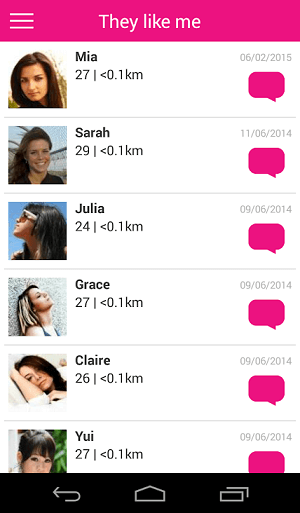 6. Hook Me Up
The main aim of the Hook Me Up app is to find local hookups for adults. You can look for local singles according to the distance. By browsing the photos, the app lets you have more potential matches. The app lets you have private video chats that most adults prefer before meeting up in real life.
Hook Me Up comes with a chat feature so that you can connect to matches. The app is loaded with many features to keep users hooked and search for the best match. You can even find out if someone has viewed you or liked your profile and take things forward accordingly.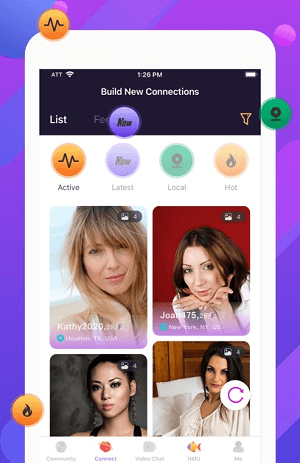 7. Yumy
Yumy lets you find random matches and you can have video chats. It is more like a social media platform where everyone is willing to interact with others. You can make friends from around the world and meet interesting people. It also has a privacy policy and securely stores personal information.
A user will be permanently banned from Yumy for sexual acts. Yumy can be a great app to share your moments and make your relationship stronger. It has a free translation to chat in different languages. Even the beauty settings will let you look more charming. It is one of the fun apps to find online dates.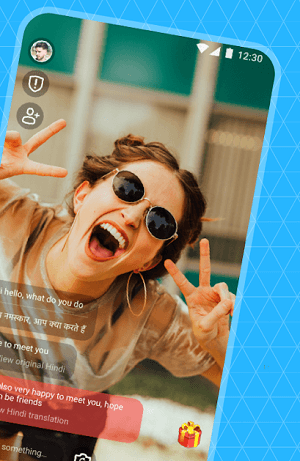 8. Secret - Adult Acquaintances
Secret app is becoming extremely popular among adults. The app has 10 million users worldwide. The secret dating app lets you engage with people from across the world conveniently. It serves perfectly for people who don't like to make their relationship public. The app can be perfect to chat with your matches and browse their profiles.
It offers a safe and secure environment with 100% verified accounts. Not just that, the app is only for users of over 18 years. Secret has a simple interface, and you can even send emojis, photos, videos, and audio recordings. Starting from casual dates to one-night stand matches, the app is tailor-made to fulfill all your desire.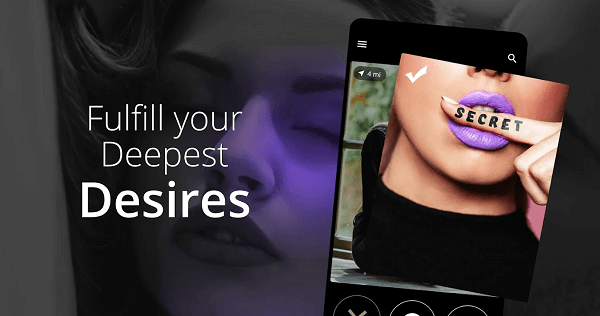 9. Skout
You can discover friends nearby you and from around the globe. It comes with many in-app features that will increase the chances of meeting like-minded matches and friends. You can even get updates about users who are nearby you. All you have to do is to look for the profiles and save your favorite users. The app focuses on eliminating fake profiles so that genuine users are not scammed.
The location-based social networking app is available in multiple languages in 189 countries. You can even use it directly on the computer through its website. There are also many safety features offered by Skout that help to offer secure online dating. You can have video chats and take things forward.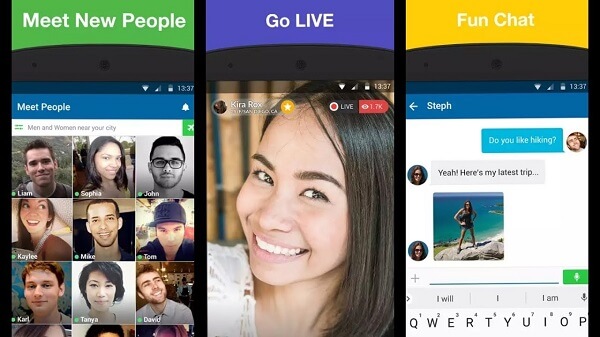 10. Blendr
Blendr uses GPS location for geosocial networking which makes it a perfect online dating app. It is available on different platforms that enable connecting with like-minded people. You can even use the app for getting information or determining whom to meet. It offers better safety by protecting user privacy.
Blendr users must be above 18 years old and will have to provide basic information and a photograph. The free app has over 118 million users and is a perfect way to know people around you. The app is perfect for secret dating, flirting, and meeting your future life partner.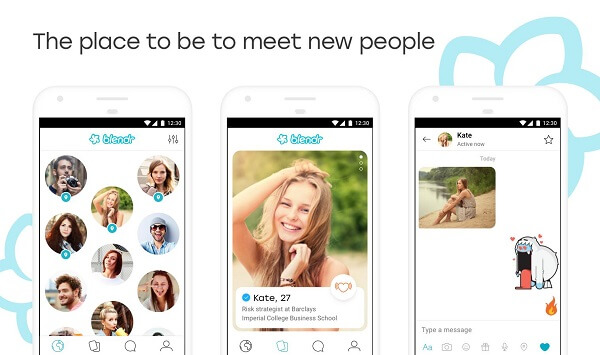 Why People Use Secret Dating Apps?
There are several reasons why people prefer secret dating sites and apps but the main intention is personal privacy.
Youths:
Dating apps are extremely popular among teenagers and youth adults. They prefer secret dating apps free to hide their dating activities from their parents and family members. They do not want their guardians to find out the dating apps on their phones and hence, they opt for hidden dating apps.
Adults:
Secret dating apps are particularly popular among adults as they can save themselves from embarrassment. This is because they do not want their friends and acquaintances to know about their presence on dating apps. That is why they prefer apps that can hide their profiles from the contacts.
Partners:
Secret dating apps are most popular among those who are cheating on their partners and looking for a new date. It is quite obvious that they do not want their existing partner to find out about their dating activities. They prefer secret dating apps that look like games so that their partners do not suspect them at all.
How Do I Find Out If My Loved One is Using Secret Dating Apps?
In order to find out if your loved one is using secret dating apps, you have to install a remote monitoring app on your loved one's phone. You can see all the installed apps on your loved one's phone and you can find out if he is using any dating app secretly and regularly.
We recommend KidsGuard Pro for secret monitoring on your loved one's phone activities from your phone or computer.
NOTE:
KidsGuard Pro parental control app supports Android and iOS devices. Here we will introduce KidsGuard Pro for Android in detail including its features and installation steps.
If your loved one is an iOS user. You can click the "View Demo" button to know more features about KidsGuard Pro for iOS.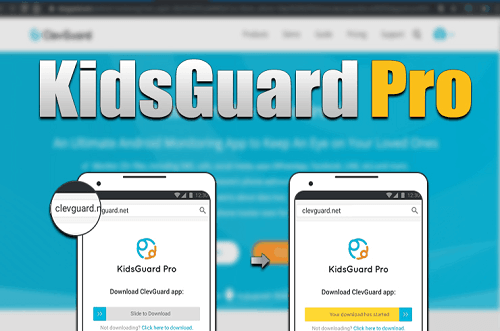 Check If My Loved One is Using Secret Dating Apps
Here are the steps you need to follow in order to find out if your loved one is cheating on you.
Step 1. Create A KidsGuard Pro Account
At first, click the "Sign Up" button below to register an account on KidsGuard Pro with your email address and a unique password. After signing up, you need to choose a suitable plan based on your needs.
Step 2. Deploy KidsGuard Pro App on Target Phone
Get your loved one's phone and visit www.clevguard.net. Download and follow the instructions to install and set up KidsGuard Pro app on the phone.

Step 3. Start Checking If Your Loved One is using Secret Dating Apps
On your phone or computer, visit KidsGuard Pro web portal and sign into your account. You will see your loved one's phone name.
Go to Dashboard > App Activities and check the apps he is using regularly. You can detect any secret dating app is present or not. If you find any suspicious app, check the details of the app on Google to find out if it is a hidden dating app.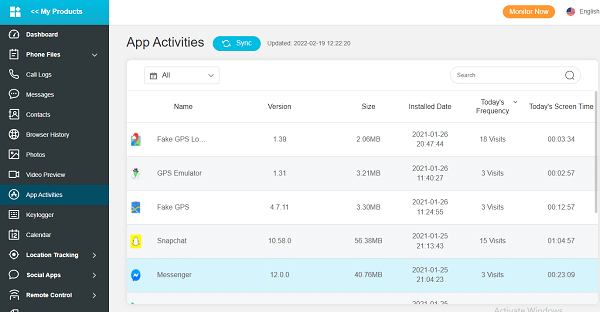 Key Features of KidsGuard Pro for Android
Apart from checking the installed apps and app activities, here are all the features of KidsGuard Pro for Android app that lets you monitor all phone activities of your loved one.
Social Media Activities

Social media apps have turned into potential dating apps and hence, KidsGuard Pro lets you check on your loved one's social media conversations, media files exchanged and even deleted messages. You can also monitor your loved one's Tinder conversations if he is using it secretly.

Browser History

If your loved one is on secret dating sites, you can find it out by checking his browser history from KidsGuard Pro Dashboard. In fact, you can understand if he is cheating on you by checking on his web searches.

Location Tracking

If your loved one is going on dates regularly, you can find that out by tracking his location in real-time. You can also check out the location history consisting of places he has visited in the recent past to understand your whereabouts.

Geofence

You can also set a virtual fence so that you can get alerts whenever your loved one exits your safe Geofence. Thereafter, you can track his real-time location to find out where he is going.

Call Logs and Text Messages

If your loved one gets interested in someone else, he is likely to get her contact number and speak on the phone behind your back. You can check his call logs with complete details as well as read text messages from KidsGuard Pro Dashboard.

Record Calls

To confirm your suspicion, you can record your loved one's phone conversations in real-time. You can listen to the recorded conversations anytime you want.

Take Screenshots and Photos

When you suspect that your partner is using dating app and chatting with strangers, you can take live screenshots and find out what exactly he is up to. Similarly, when your partner crosses the safe Geofence, you can take a photo remotely through his phone camera to find out who he is with.

Photos and Videos

You can even check out his phone gallery to find out the photos and videos he is capturing as well as receiving from various apps and websites.
Conclusion
We have listed the most popular secret dating apps that people prefer in today's world for privacy. These apps are highly useful in hiding your dating activities from your friends, family members, and even your loved one. However, if you are concerned that your partner is cheating on you and trying out online dating, you can find that out using KidsGuard Pro remote monitoring app.