Most parents opine that video games are bad for kids because their kids get addicted, lose concentration in studies, and get exposed to inappropriate video content. However, there are educational PC games for kids available which kids can play for fun and learn.
The content and plot of those games are designed keeping in mind the subjects that will not negatively impact kids from any perspective. Here is the list of the good computer games for kids that parents can let their kids play without a second thought.
8 Best Computer Games for Kids
1. MineCraft
MineCraft is one of the most popular best online games for kids. It comes with simple and easy gameplay and you can even customize it according to your level of play. Loaded with different types of blocks, it is about arranging and stacking them together for creating innovative structures. MineCraft boosts creativity and it can be great for exploring architectural designs.
It is also about improving problem-solving ability by experimenting with different combinations. The game also teaches resource management and improves geometry skills. Kids can learn about programming and coding for inspiring confident exploration. It is definitely one of the best educational PC games for kids.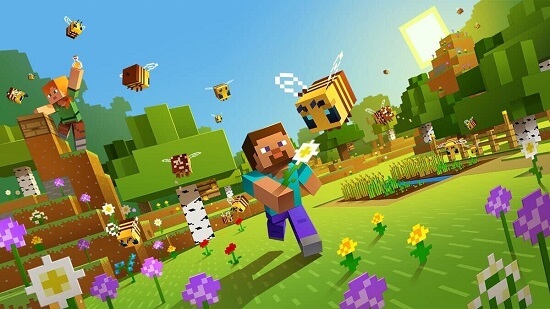 2. Living Another Life
Living Another Life is about having another chance to start a new life and to lead a character. It is perfect for children to immerse themselves in virtual life. Your kids can go exploring the world, fishing, mining, growing crops, and raising animals. It is going to give your kids a taste of MetaVerse which is the next big thing in the online world.
The life simulator game is perfect for children to learn about farming and family life. It lets you explore the virtual world and fight with monsters and find treasures. Besides, there are options for creating creative artisans and performing all regular hobbies. There are loads for tools to immerse kids into the game and learn life aspects perfectly.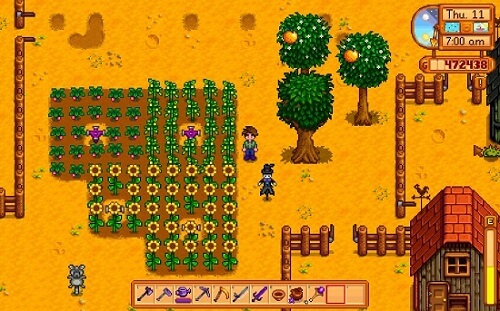 3. The Lego Movie Video Game
The Lego Movie Video Game is a spin-off of The Lego Movie film which is about Emmet. Even though the game has violence, it is very cartoonish making it perfect for children. It also has many interesting LEGO toys and the game is suitable for kids of over 4 years. The game has stunning graphics and it is one of the most popular computer games among kids.
With visibly constructed recognizable Lego elements, it allows your child to build everything in the toy world. It is also easy to play and it enhances the capability of your child in contextual puzzles. Therefore, it promotes deep thinking, creativity, and puzzle solving skills and therefore, it leads to proper mental growth of kids.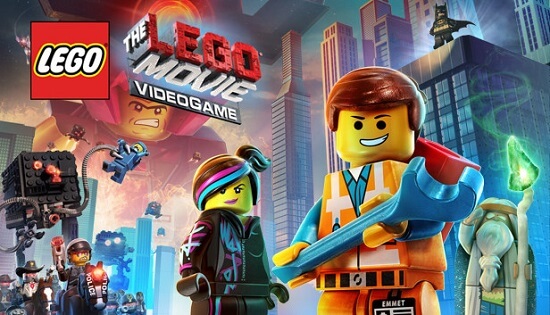 4. The Oregon Trail
With The Oregon Trail, your kids can improve their problem-solving skills and better decision-making ability. The classic historical simulation game allows kids to navigate the wagon to care for the family members, keep track of supplies, cross rivers, and hunt for food. It is all about making decisions and preparing for any kind of unexpected event.
There are also many historical figures with interesting facts during the game transitions. It can even create meaningful connections as the learning game even comes with social gaming features. The Oregon Trail is perfect for kids of over nine years and provides text-based computer adventure programming.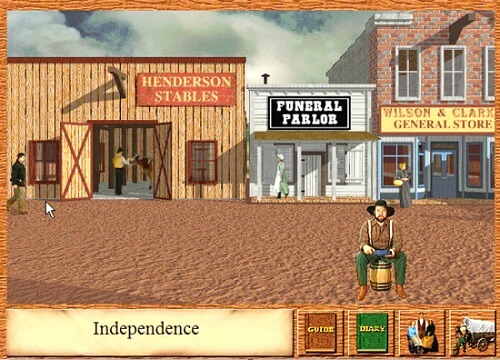 5. The Little Big Planet Series
The Little Big Planet Series is a platform game where players can navigate characters at different levels. In the game, children can solve puzzles and even share them online. It offers hours of constant puzzles and has many collectible stickers. The kid-friendly game also helps to improve creativity skills making it perfect for children of different ages.
It is an irresistible game that will expand the minds of children by letting them involve in a vibrant community. Your child can push his boundaries of learning and participate in a healthy community to make things while playing the game. Even researchers have found the game to be valuable for skill-building and problem-solving acts.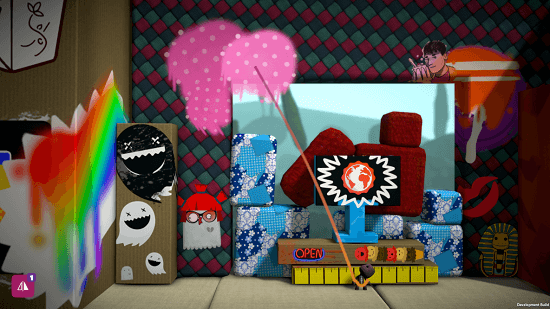 6. Prodigy
Prodigy is a perfect game for learning with fun. The graphics are outstanding that motivate your children to play and improve their adaptive math learning. Children answer math questions and thereafter, compete in epic quests. It also has in-game questions along with powerful tools for parents. It is one of the best PC games for kids from learning and entertainment perspectives.
The game features a special parent dashboard for tracking progress and checking recent activities. It is highly engaging and is great for students from 1st to 8th grades. It makes your child master math skills and score good marks. There is also personalized content to deal with the individual proficiency level.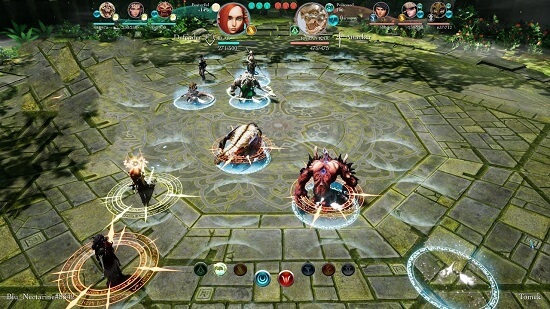 7. Captain Toad: Treasure Tracker
If you are looking for an action pc game for kids, Captain Toad is the one you should install on your kid's computer. This action part video game lets you have a puzzling quest for adventure. It features volcanoes, steam engines, and haunted houses. There is an option for a second player to join the game where parents can be the partner.
It is a family-friendly game that offers loads of entertainment for children. Captain Toad provides the perfect environment to get through another level and makes your child learn how to get the coins and manipulate landscape. The game engages your child in spatial learning and finding a path while going through tricky terrain.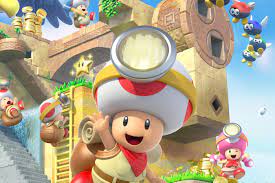 8. Wordscapes
Wordscapes is a highly interesting and thought-provoking game. The word-based puzzle game allows players to make meaning words by swapping letters in order. A correctly identified word then will fit into a grade. It has more than 6000 puzzles and there are also daily challenges. Players can even shuffle the letters when they are stuck. It is one of the best free PC games for kids and it is available for Windows as well as Mac.
Wordscapes is a highly engaging game that your kids will love. It starts at an easy level and the difficulty level increases slowly. It is ideal for improving vocabulary as the game helps to enhance letter combining skills. With this game, your child can learn new words for better vocabulary knowledge as well as put his grey matter in full usage.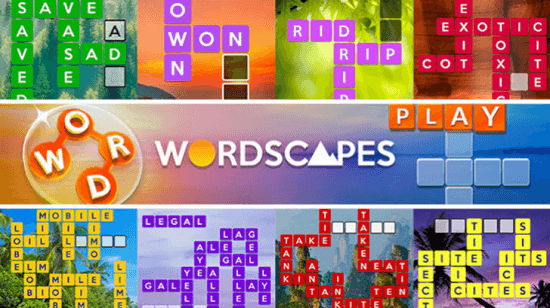 Bonus: Give A Full Round Online Protection to Your Kids
When you are letting your kid use the internet on his computer for online gaming as well as learning and educational purposes, you need to monitor their online activities for their protection. Without proper parental monitoring and control, kids can get exposed to online dangers that can ruin their lives.
Parents should opt for a professional parental monitoring application so that they can secretly and remotely monitor their kid's online activities on his computer.
How Can You Give A Full Round Protection to Your Kids?
We recommend remote monitoring application, MoniVisor, for ensuring complete protection for your kids. You need to install the application on your kid's computer and it runs in invisible mode on the computer.
You can monitor all your kid's online activities from MoniVisor Dashboard on your device. Based on your constant monitoring and observation, you can take appropriate steps to protect your kid.
Key Features
Here are the key features of MoniVisor that will help you to monitor and protect your kids completely.
Monitor Social Media:
Social media platforms are where kids are most active these days. However, these platforms are dangerous for kids if not used under parental guidance. This is because of the presence of child predators, scammers, bullies, and abusers.
MoniVisor lets parents monitor their kid's social media activities on WhatsApp, Facebook, Twitter, Skype, and Instagram. They can check conversations, media files sent and received as well as call history.
Monitor Internet Activities:
MoniVisor captures the browsing history on your kid's computer and shows the parents the browser as well as download history. Therefore, parents can see if their kid is visiting inappropriate websites or searching for mature content. Besides, they can check the downloads along with the file storage path. MoniVisor supports Chrome, Firefox, Opera, Edge, and Explorer web browsers.
Track Emails:
MoniVisor browser extension captures all the emails sent and received on your kid's email account and shows them on your Dashboard. Therefore, you get to read the subject of all the emails and see the file path of the downloaded attachments from the emails.
Scammers sent malicious emails and attachments to trap kids and blackmail to extort money. With constant monitoring, you can intervene at the right time to block any such wicked attempt.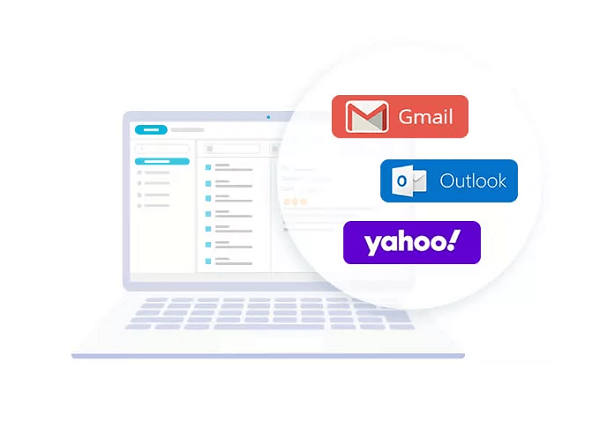 Check Different Activities:
MoniVisor records app activities such as total usage time and last used time. It also captures file activities such as renaming and deleting files. Moreover, you can check USB connection and printer activities as well as login activities to understand how much time he is spending on the computer.
Capture Screen:
If you want to check what your kid is doing on his computer when you are away, you can check the screenshots that MoniVisor takes automatically at regular intervals. Therefore, nothing will stay hidden from you no matter how your smart kid tries to outsmart you.
Record keystrokes:
MoniVisor records all the keystrokes on your kid's computer once you deploy the application. You can check the key logs from your Dashboard and see what your child typed in which application with proper timestamps. Even if he uses incognito mode on web browser, MoniVisor will capture the keystrokes there as well.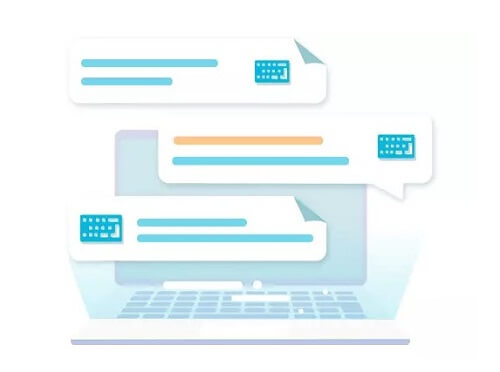 The best feature of MoniVisor is that it stays hidden on the kid's computer and your kid will never know about your monitoring unless you mention it explicitly. Besides, the syncing of data from your kid's computer to your Dashboard is done in real-time and hence, you will get almost live data in most cases.
How to Use MoniVisor to Keep Your Kids Safe Online?
Here are the steps to follow to monitor your kid's activities with MoniVisor.
Step 1. Click "Monitor Now" button below to register an account for MoniVisor and?choose?a suitable plan.
Step 2. Download and install MoniVisor on your kid's computer from www.installfree.net.

Step 3. Install MoniVisor browser extension on your kid's web browser.
Step 4. After the installation is done, you can log into your MoniVisor account on the official website and start monitoring all your kid's activities from Dashboard.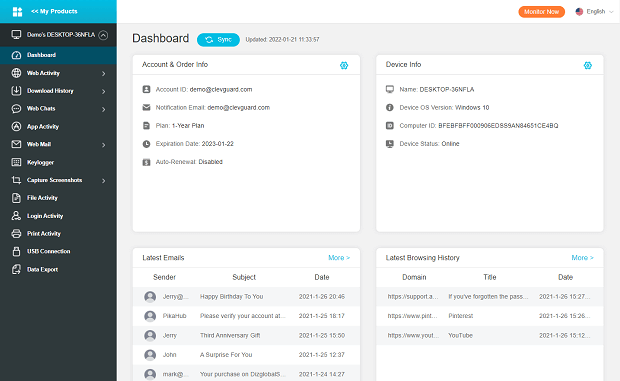 Conclusion
We have handpicked the best computer games for kids that you can allow your kid to play without any worry. Some of them are educational games while some are purely for fun and entertainment. Some are online games while others have desktop versions.
When you are letting your kid get exposed to the online world, you should provide full-round protection. That is why we recommend MoniVisor to monitor all your kid's online activities and take steps to protect them completely.