There is no doubt that parents are skeptical about letting their kids play video games. They think that their kids will get addicted and waste their time. Besides, there is a fear of kids coming across inappropriate content such as aggression, violence, crime, and adult activities.
However, stopping them from playing video games is likely to ruin the parent-children relationship and force the kids to show aggressive behavior against their parents. That is where Steam games for kids kick in.
Letting your kids play video games is not bad as long as you keep the negative aspects aside. There are paid and free Steam games for kids available that are designed especially for kids to have fun and not come across inappropriate gameplay content.
It keeps their mind fresh and positive and they learn valuable aspects subconsciously. Here is the list of the top 10 best Steam games for Kids.
1. Bloons TD 6
Bloons TD 6 is crafted to improve your kid's strategy-building skills. It offers endless hours of strategic game playing, and your kid can join millions of players across the world. The game has many rewards, and it goes by many themes and rules. Players can unlock different cosmetic items for customizing animations and music.
It has 13 diverse Heroes and 22 powerful Monkey Towers, and every round has a pre-determined set of Bloons. There are additional game modes like Primary Monkeys Only, Apocalypse, Half Crash, Impoppable, and Military Monkeys Only. There is a multi-player mode also available for your kid to compete with teams.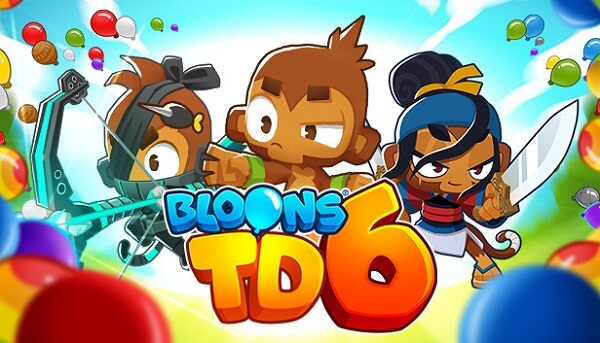 2. Slime Rancher
Slime Rancher is a life simulation adventure video game that is played in an open world. Here the player will have to control the character of Beatrix LeBeau. It is about feeding slime so that it can be exchanged for Nubucks. Players can combine different types of slimes to create something large. The game has creative features to stay engaged and it offers a first-person sandbox experience.
Some of its amazing features are choosing from different game modes of adventure, rush, and casual and discovering many colorful slimes. The game allows exploring the vast open world of secrets and feeding hungry slimes. The graphics are top-notch and it is fun and positive vibe game.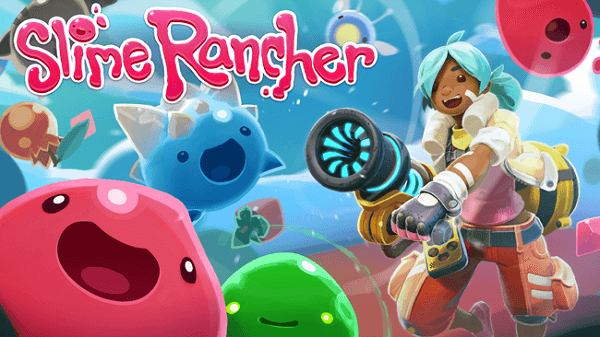 3. Scribblenauts Unlimited
Packed with features to keep your kids excited, Scribblenauts Unlimited allows your kid to explore a wide-open world. The game allows using your kid's imagination to solve some of the robust puzzles by summoning any object. It offers unlimited hours of gameplay with multiple levels. Your kid can even store some previous objects for having easy access.
The best thing is that it offers optimized controls that enable modifying the objects on the screen. The puzzle sandbox video game takes place in a large overworld where players can traverse various themed areas. The game also has many level tracks and it is an award-winning and best-selling game.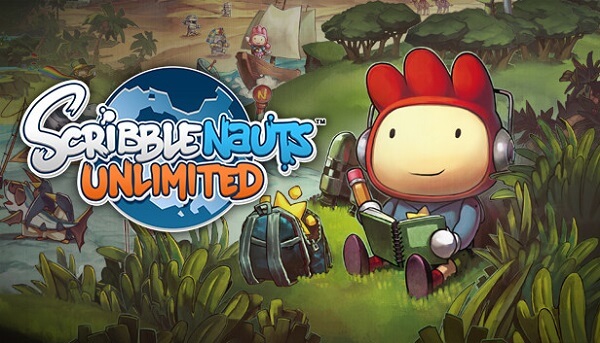 4. Golf With Friends
With Golf With Friends, your kid can enjoy golf on a small screen. The mini-golf game allows players to do tricky tasks so that they can stay in the competition. It is highly fast-paced and offers a refreshing experience. Golf With Friends also allows players to play in classic mode. By choosing in customized mode, the players can personalize and change different options.
Some of the features of the game are using any type of ball with color and texture, selecting from different modes, and playing in a group or as a single player. Another great feature is that players are allowed to load, save, or publish maps using the cameras within the game. It has many creative and thought-provoking things to offer and is extremely entertaining.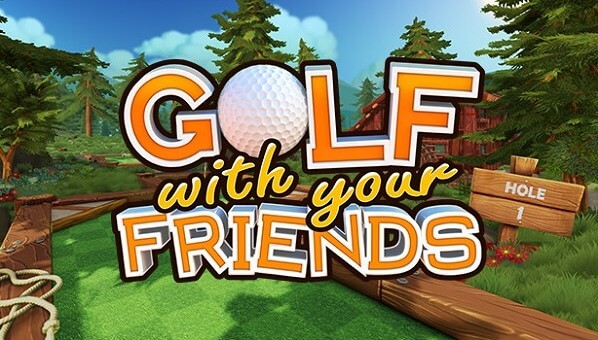 5. Poly Bridge
Poly Bridge offers many hours of gameplay with its bridge-building physics. It serves perfect for children who are interested in puzzle games. The simulation puzzle game allows players to design a bridge with hydraulics. It has 105 campaign levels, and as the game progresses to another level, the difficulty increases.
Poly Bridge also allows you to play in a campaign mode that enables players to learn different geographic features. Additionally, it has 22 achievements including moving drawbridges. By completing every level, a player can become a master and then unlock another secret to stay engaged.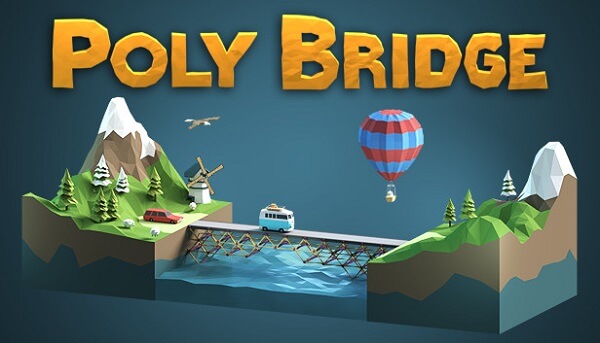 6. LEGO Marvel Super Heroes
In LEGO Marvel Super Heroes, there are more than 91 characters like Wolverine, Captain America, Ironman, and Spiderman. The game allows players to unlock more characters as they progress through. It has 45 missions where players will have to chase down cosmic bricks. It offers many fast combat moves so that players can complete challenges.
The action-adventure Lego-themed steam game has characters from the Marvel Universe to combat the missions of Loki and Doctor Doom. There are also many other villains. Players are allowed to use superpower abilities including invisibility and flight. It is one of the most popular Steam games among kids.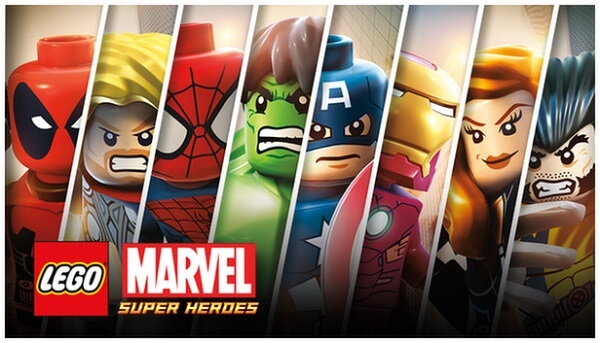 7. A Hat in Time
A Hat in Time has superb animation due to its 3D platform. Set in an open-world environment, the game follows Hat Kid and a little alien girl to return home. On her journey, she will have to come across Mafia Town, and her adventure is affected after her full and Time Pieces are lost. Hat Kid will have to look for timepieces so that the adventure of the space-traveling girl is not halted.
The players will have to travel between 4 open levels and collect different items to solve puzzles. A Hat in Time also came up with new challenge modes, death wish, and Venice goods to add more excitement to the game. There are crazy female fans for the game for the exceptional character.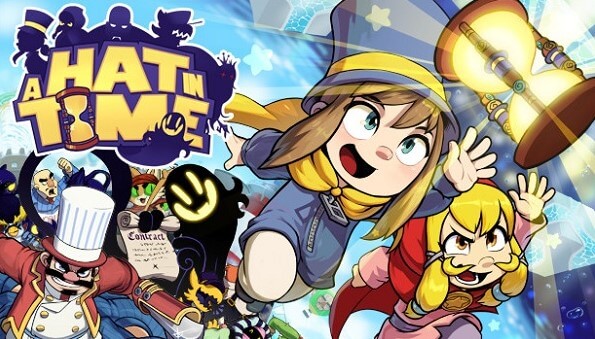 8. A Short Hike
Here is another steam game for kids that offers relaxing gameplay and freedom of exploration. A Short Hike is an open-world exploration game where a player can glide, climb, jog, and swim to control a bird. It is perfect for a small adventure as it has many principles. Players can feel accomplished as if they have found something for themselves.
It offers a rewarding experience by catching 15 fish, making three treasure hunts, and scattering 20 feathers. The game also has solid controls where the base allows to glide and race with a mechanical sound. The graphics and landscapes are well-suited for kids to keep them engaged for long.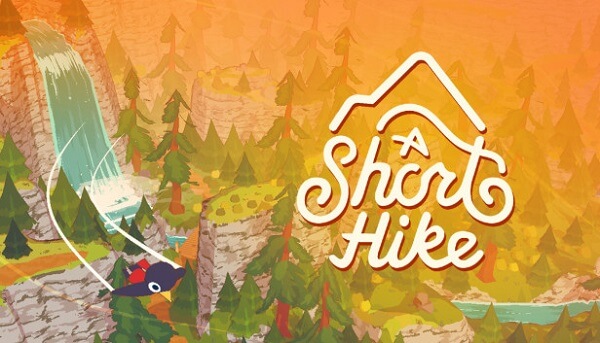 9. Dorfromantik
Dorfromantik is an award-winning city-building puzzle game. The game allows players to make a place with hexagonal tiles. It starts with a barren tile and 40 random tiles which can be used to have houses, trees, or fields. Players were awarded points based on the fitting accuracy of the tiles as well as special quests.
The game allows building beautiful and endless landscapes, and there are many on lockable biomes and tiles. What makes the game interesting is that there is a strategic placement for beating the high scorers. It is undoubtedly an absolute delight for every child and encourages them to unlock more features to continue the strategic building work.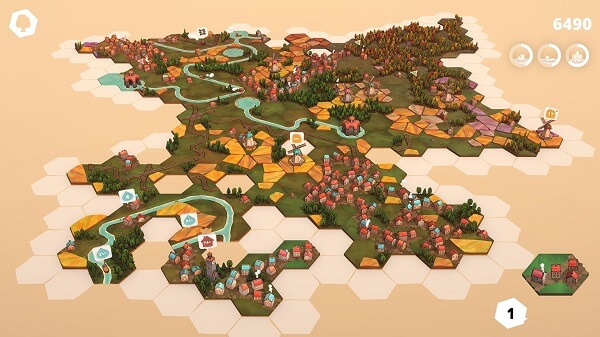 10. Game Dev Tycoon
Game Dev Tycoon is a simulation game that is about building a gaming company. It improves developmental skills as the player will have the opportunity to hire staff and make new offices. The popular game helps children to learn about business and money management. The business simulation game offers success depending on the willingness to experiment that brings out creativity.
The game is packed with many features like unlocking secret tabs, gaining worldwide fans, becoming a market leader, and unlocking achievements. Players can even gain new insights with the help of game reports. Besides, players get exposure to new technology and invent new games that the world has not seen yet.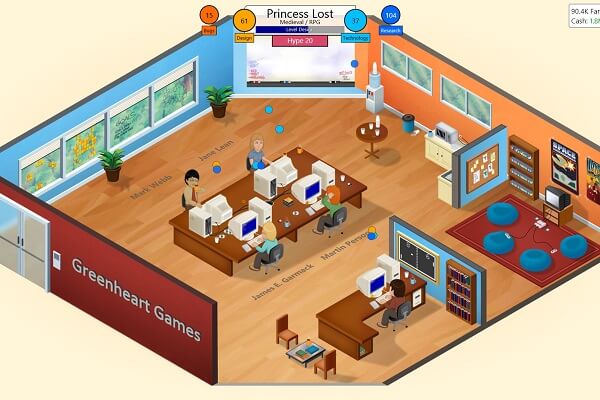 Why Should Parents Should Choose Steam Games for Kids?
Both paid and free Steam games for kids are designed keeping in mind the type of content your kid should get exposed to. Therefore, there is no inappropriate content in Steam games for kids.
Besides, these best steam games for kids are designed to make kids learn different aspects of life and unlock their potential and talent in the real world. Parents should choose Steam games for kids and even encourage them to play them in their leisure time but with proper parental control and monitoring.
How to Keep Your Safes on Steam?
You need to constantly monitor your kid's activities on Steam in order to ensure that your kid is not outsmarting you and playing inappropriate games. Besides, you have to check on the Steam screen limit so that your kid does not waste valuable time playing Steam games only.
That is why we recommend you install MoniVisor parental control on your child's monitor and monitor everything remotely from your phone or computer from anywhere.
Key Features of MoniVisor
Here are the features of MoniVisor that help you in monitoring your kid's gaming activities on Steam and taking steps according to your observations.
Get Screenshots

Once you install MoniVisor on your kid's computer, the application starts taking screenshots automatically at regular intervals. These screenshots are sent over to the webserver so that you can monitor them from your Dashboard on your device.

Therefore, you can get to check what your kid has been doing on the computer. More specially, you can check if he is downloading inappropriate games or the games he is playing have mature content.

Check Keystrokes

Some Steam games allow chatting with fellow players through instant messaging for passing gameplay instructions. Besides, there is the Steam community for players to interact with one another.

MoniVisor records everything that your kid types and saves them in the log for you to review. You can understand if he is getting bullied or if he is using abusive words in his chats and messages.

File and USB Activity

Your kid can also get external video games from his friends on USB drive and install them on his computer and play them outside Steam platform. Besides, he can rename and delete the files after installation. You can catch all such activities from MoniVisor Dashboard by checking the file activities and USB activities, respectively.

Track Browser History

MoniVisor lets you track browser history, so you can know what your kid is searching and browsing on the internet. You can also find out the files that your kid downloads from the internet. Sometimes, kids tend to download adult games from the internet, install them and start playing outside of the Steam platform. You can catch him in the act and take action accordingly.

App Activities

You have to ensure that your kid does not waste time on video games and, even worse, get addicted to them. That is where the app activity tracker is useful as you can check the app usage for all the installed apps including Steam. You can also check the last used time to understand if your kid has been playing Steam games beyond the agreed timings.

Read Social Media Interactions

You should watch out for your kid's social media interactions closely. MoniVisor supports tracking conversations as well as media files exchanged on WhatsApp, Facebook, Skype, Twitter, and Instagram.

You can find out the type of Steam games and video games they are talking about, the gameplay screenshots they are sharing, and files and documents they are exchanging.

Monitor Emails

Steam sends promotion and in-app purchase emails on the registered email account. At times, friends send video games through emails so that your kid can download and install them on his computer. Therefore, MoniVisor allows you to check the emails sent and received along with attachments.
How to Use MoniVisor to Protect Your Kids on Steam?
Here are the steps to deploy MoniVisor and start monitor your kid's Steam activities remotely.
Step 1. Click the "Monitor Now" buttong to create an account for MoniVisor and choose a plan based on your needs.
Step 2. Download and set up MoniVisor on your child's computer and then follow the onscreen instruction to finish the process.

Step 3. Install Chrome Extension of MoniVisor on the web browser of your kid's computer.
Step 4. On your device, start monitoring your kid's activities from MoniVisor web dashboard.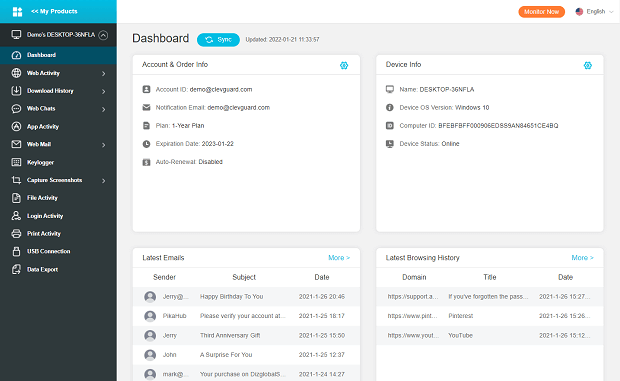 Conclusion
So, we have listed the top 10 best Steam games for kids which are safe for your kids in terms of content. They are fun to play, and they help in the mental development of the kids. However, some parental controls are essential so that your kids do not go astray while being active on Steam. That is why we recommend you opt for MoniVisor parental control for constant monitoring and taking action accordingly.