Children these days have cell phones, which can lead to many problems. The most problematic one is phone addiction. If your child spends more time on the phone than anything else, then there's no doubt that you need to consider how to stop phone addiction for your child.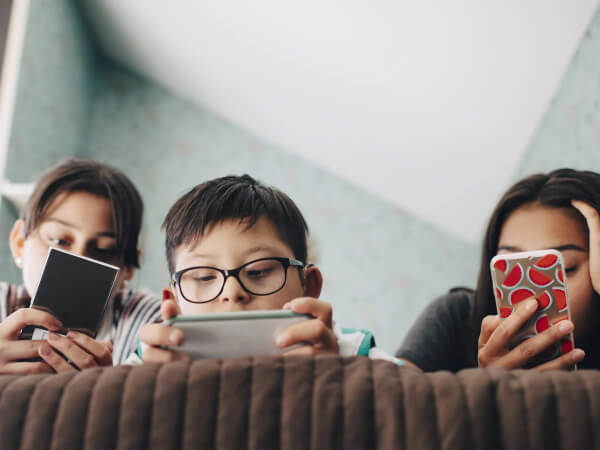 It isn't easy to get them to stop because they thrive on the stimulation it provides them. You may ask yourself how to stop phone addiction for your child or yourself to improve productivity or focus. In this blog, we'll show you how you can have more control over your children, and it will help them become more productive later in life.
Part 1: Signs of Phone Addiction
Phone addiction in children is a very common issue. We have seen that many children are addicted to their phones. So how much screen time is too much? How to define cell phone addiction? There are many signs of phone addiction in children, but we will tell you about the most important ones.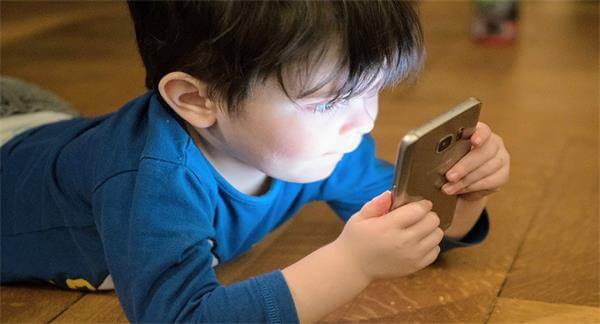 Become Aggressive:
There are many signs that your child might be addicted to their phone, but one of the most common is that they find it difficult to put their phone down. Your child may become upset and irritable if you try to take away their phone, and they may even start crying when you try to confiscate it from them. They may also become aggressive towards you if you try taking their phone away.
Can't Leave Phone:
One of the signs of Phone addiction in Children is that the child keeps the phone with them all the time. If you put it somewhere and give them a certain amount of time to find it and take it back, they will keep looking for it with no luck.
No Interest in Other Things:
Another sign of phone addiction in Children is that your child has lost interest in other things and activities. They may also be getting more involved in things related to their phones, such as games, texting, and social media.
No Friends in Real Life:
The third sign of Phone addiction in children is that your child will say that they have no friends or family but instead have "friends" online. This can include asking their parents for money on social media so they can get more things or asking for gifts from strangers.
No focus on Studies:
A final sign of phone addiction in children is when your child says they don't want to go to school because they don't want to miss out on anything happening online.
NOTE:
If you notice any of these behaviors from your child, then it's important that you speak with them about how much time they're spending on their phones and whether or not this level of screen time is healthy for them.
Part 2: Danger of Phone Addiction
Phone addiction in children can be a serious problem. It can interfere with the child's ability to focus on schoolwork and lead to other problems like bullying.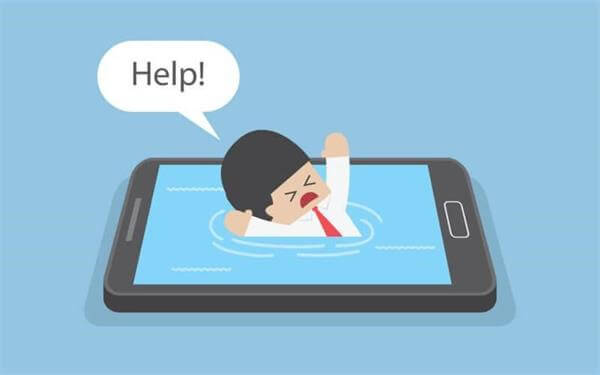 Decrease in Attention Span:
The first danger of phone addiction is that it can cause a decrease in attention span. This means that the child will be unable to stay focused on doing their homework or playing their favorite video games. It can also lead to poor grades because the child will have less time to study for tests or projects.
Depression and Anxiety:
Another danger of phone addiction in children is that it can make them feel left out or lonely if they don't have access to a smartphone or tablet at home or school. The lack of social interaction can lead them to become depressed as well as lonely. It can lead to an increased risk of depression and anxiety. It is also believed that phone addiction can lead to an increased risk of social isolation, which can affect a child's ability to form friendships.
Gets in Troubles:
Phone addiction can also cause kids to act out in school. Kids who spend too much time on their phones are more likely than other students to get into trouble at school; they're more likely to skip class, show up late for tests, and even miss school altogether. Phone addiction can also make it harder for kids to socialize with friends and family.
No Extracurricular Activities:
One of the dangers of phone addiction in children is that it can cause them to miss important developmental milestones. For example, a child who spends hours a day scrolling through social media or playing games might not be able to participate in organized sports or extracurricular activities.
Part 3: How to Prevent Phone Addiction from My Child?
As we have told you about the dangers of phone addiction, preventing your kid from this new problem is better. And guess what, we have the best solution for you.
As a parent, you want to ensure your child is as safe as possible. You may be concerned about their safety in the world, and you want to protect them from any harm. One of the best ways to do this is by using a parental control app on your smartphone. Many apps are available for this purpose, but here we recommend the KidsGuard parental control tool.
With KidsGuard, you can set time limits, filter content, and customize the settings to ensure your kids have fun with their phones—but not too much fun.
This app will allow you to set limits for how much time your child can spend on their phone each day, what apps they can use, and when they should be using them.
1.1. How to Prevent Phone Addiction with KidsGuard?
Here are the instructions for using KidsGuard to monitor your child's phone activity secretly.
Step 1. Install KidsGuard app on Parent's Phones
Install the KidsGuard application on parents' phone from Apple App Store or Google Play Store.
Step 2. Register KidsGuard Account
Register a KidsGuard account and follow the on-screen instructions and settings to log in.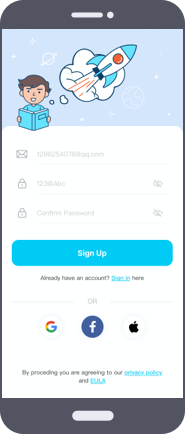 Step 3. Download and install KidsGuard Jr. on Kid's Device
Log in to the account on parent's device first and then go to the Dashboard. Click "Bind Now".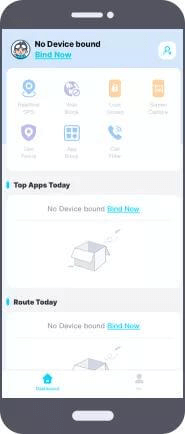 Then you will see a URL and a QR code. Just copy the URL or scan the QR code on your kid's device to finish the installation of KidsGuard Jr.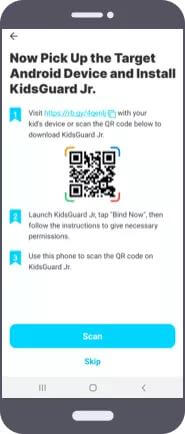 Step 4. Start Using KidsGuard to Stop Phone Addiction
Now parents can set screen time, block apps, websites, check browser history etc. from the KidsGuard dashboard to stop your child's phone addiction.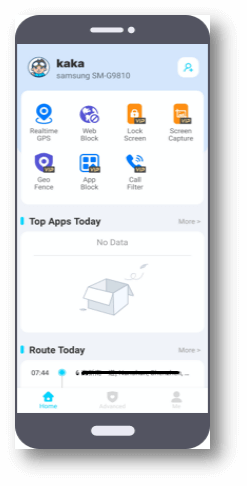 1.2. What Can KidsGuard Do to Prevent Phone Addiction?
This app has the best features which will assist you in protecting them. Few of them are mentioned below:
This app provides a browser history feature that allows you to view what your children browsed and incognito search history if your children are using incognito search mode.
Disable certain unwanted applications or groups of applications.
Keep track of the youngsters' whereabouts to guarantee their safety. See the location data of your children using the timeline.
The habit development function for children will be updated in the upcoming edition of this software.
Set geo-fence of  particular places and receive immediate notifications.
Keep track of your kid's phone's activities and app installations.
Part 4: Other Tips to Prevent Your Child from Having Phone Addiction
There are many ways to prevent your child from having phone addiction. Here are some tips to prevent your child from having phone addiction.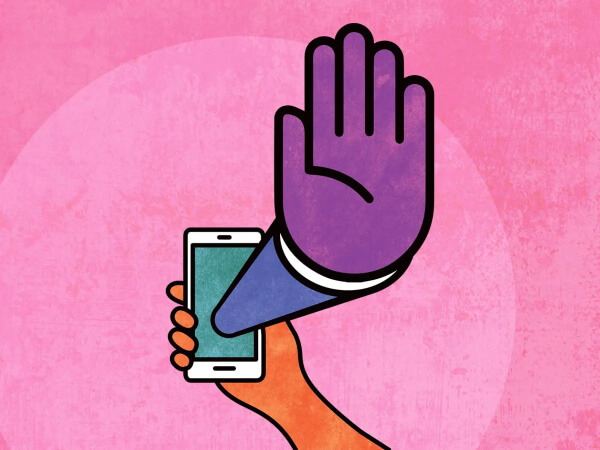 Set a Good Example:
The first step is to set a good example. If you have a smartphone, do not use it in front of your child. They need to understand that you are not allowed to use the phone with them. You can also teach them how important it is not to share their personal information with strangers who call them and ask for help or advice on what they should do in life.
Talk to them:
We also recommend that you talk with your child about how important it is to have boundaries and how much time they should spend online each day. They may not understand at first, but eventually, they will learn how important it is for them and others around them.
Limit Screen Time:
Give your child a screen time limit on their phone, so they don't exceed the allotted time each day. This way, even if your child does want access to their phone, they won't be able to get it until after this time limit has expired!
Family Fun Time:
Family fun time is the most important part of your child's life. The best way to keep them away from their phone is to make sure you do something fun with them!
Here are a few things you can do to keep your child entertained:
Play board games with them
Take a walk with your child
Go camping
Go on an adventure together
FAQs about Stopping Phone Addiction
Here are the answers to some of the most asked questions about a child's phone addiction.
1. Why are kids addicted to phone?
Cell phones are compared to slot machines by psychologists. Dopamine is a brain neurotransmitter that causes happiness. It is released whenever a youngster receives a message, alert, notice, or similar on their phones.
2. How many hours on phone is addiction?
Using a mobile phone for more than 5 hours daily is a phone addiction.
3. How much phone time is healthy?
The AHA advises parents to limit their children's screen usage to no more than two hours each day. The suggested limit for younger children, ages 2 to 5, is one hour each day.
4. Is it possible to stop phone addiction?
Yes, it is possible. But you have to focus on other things and stop thinking about phone.
Conclusion
That's all for now. Here we are going to end this article. Taking care of your kids is your responsibility and you have to do it. Make sure they don't get in trouble because of their phone addiction. Make sure to keep an eye on them and never leave them alone with their phones.