Are you ready to go live on TikTok to talk with others like most influencers do?
TikTok is one of the most popular short video apps on the market, especially among young people. If you want to go live on TikTok or monitor someone's TikTok, read on for more information about the ways on how that can be done.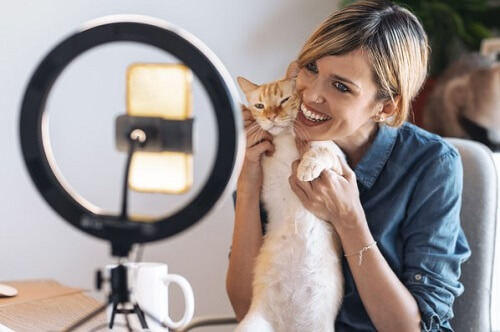 Part 1: Can Anyone Go Live on TikTok?
Of course! Anyone can live stream on TikTok as long as it complies with the minimum criteria of age and followers and does not break the Community Guidelines. If you want to know whether you meet the criteria for TikTok live broadcast, you can check the below official instructions from TikTok.
You need to be 16 years of age.
You need to have over 1,000 followers.
You can get virtual gifts if youre 18 years+
This seems to be unfriendly to some users who do not meet the age and followers requirements but still want to go live stream on TikTok. Never mind, the next steps will help you with what to do.
Part 2: How to Go Live on TikTok?
How to Go Live on TikTok with 1,000 Followers?
If you have 1,000 followers on your TikTok account and are over the age of 16 years, that will be pretty easy to go live on it. Only you need to do it, just follow 5 steps.
Tap on the create icon on the home screen. (that plus button on the bottom)
Swipe to LIVE in the navigation, select an image, and write a title for your LIVE streaming.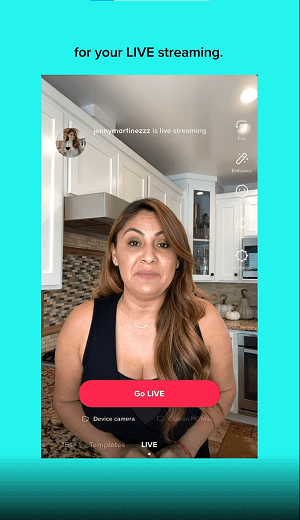 Tip:
An attractive image and title can bring huge traffic to your live broadcast room, so be sure that they grab your viewers attention.
You can tap on the three dots to change a variety of settings when you're going to LIVE. You could also have control over your streaming by filtering out comments and by adding some moderators.
Once youre ready, press Go LIVE to start your stream. ( it will give you 3 seconds to prepare)
How to Go Live on TikTok without 1,000 Followers?
Generally speaking, this is not a 100% feasible method to go live on TikTok without 1,000 followers, since its just a short-term cheating way to open the live broadcast, but you can still give it a try.
Open your TikTok and tap Profile in the bottom-right corner, underneath the person icon.

Tap the three horizontal lines icon in the top right corner.
Go to "Settings and Privacy".
Tap report a problem( this will be underneath the support header).
Tap live, under popular and tap I cant start a LIVE and hit NO(underneath the Is your problem resolved?).

Then, write a report like Hello! My TikTok account suddenly cannot go live normally, please check it for me, thank you!
Certainly, this method is not suitable for everyone. If it still doesnt work in the end, youd better enrich the content of your account to get more popular and reach 1,000 followers.
Part 3: Can I Monitor Someone's TikTok without Them Knowing?
Yes! If you are a parent and want to check whether your kid's TikTok has seen any unhealthy information, or you want to check whether your partner is cheating on you on TikTok, I highly recommend you use KidsGuard Pro.
You will be able to track someones TikTok to see his watch history and search history without be discovered.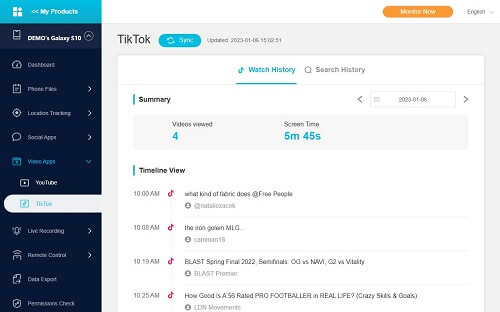 KidsGuard Pro is a parental control monitoring software that can remotely monitor your child's mobile phone in real-time.
How to Use KidsGuard Pro for Android to Monitor Your Child's TikTok?
Step 1.

Tap the Monitor Now button below and create an account and choose the perfect subscription plan.



Step 2.

Then, log into your account and open My Products page, tap Setup Guide button and follow the instructions to finish the download and installation of KidsGuard Pro on the target phone. This step just takes 5 minutes.

After installation, the app icon will be completely disappeared from the targets phone and he will not notice youre monitoring. Its 100% undetectable!

Step 3.

Now go back to the KidsGuard Pro dashboard on the website, and you can start viewing the target TikTok activity.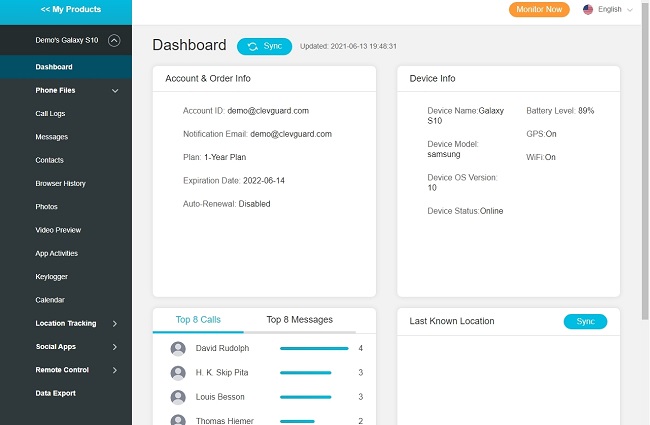 What's else You Can Do with KidsGuard Pro for Android.
In addition to being able to monitor the TikTok of the target mobile phone, KidsGuard Pro for Android has other powerful features that you cant miss.
Monitor 30+ social media apps

You can track most social media apps like Facebook, WhatsApp, Tinder, Instagram, Snapchat, and more.



Surroundings sound record

Listen to phone surroundings and know what the target person is doing.



Screenshot

You can remotely capture the screen of the targets phone without anybody knowing.



Track location and geofence

You can know where your target person is in real-time. At the same time, you can set up a geofence that if he enters this place, you will be alerted.



Search website history

You will be able to remotely check the website history of your targets phone and know what is he caring about.



Call records

You can check call history of your targets device, including all the recent phone calls.
Part 4: FAQS about Going Live on TikTok.
1. How many followers on TikTok to go live?
You will be able to go live at least have more than 1,000 followers and are over 16 years old.
2. Is there a limit to how many times I can go live on TikTok?
At present, TikTok has not set a limit on the number of live broadcast time, you can allocate live broadcast time according to your own time as you like.
3. Why can't I go live on TikTok?
There are many reasons why you may not be able to go live stream on TikTok. For example,
Your age is under 16.
Your TikTok account is less than 1,000 followers.
Your account violates Community Guidelines.
Your account has been reported by others, etc.
If you want to know the specific reason, I suggest you go to the official customer service.
4. How to Join Someone's TikTok LIVE?
First, you send a request to your targets TikTok LIVE.
Then, click on the Livestream you would like to join.
Next, go to the parts of the comment and click below icon ( just like two people).
Finally, tap the ref request button and after the other party agrees with your request and you can join their Livestream.
Conclusion
Going live broadcast on TikTok may still have some restrictions for some people. But it is very simple to monitor someone's TikTok by using KidsGuard Pro, which can remotely track the online activities on the target device. Unlike other monitoring apps, KidsGuard Pro has very strong privacy and security, it has all the remote monitoring features without rooting or jailbreaking. That is why we recommend KidsGurad Pro as your monitor app. Now, you can use it on the below dashboard for free.