Holla app is a live video streaming platform whereby users can have live video chats with strangers across the world. The app finds matches for users based on the user interests, and hence, there could be some like-mindedness among the users who are live video chatting with one another.
Since strangers and live video chats are involved, the platform cannot be considered safe for kids.
But there is a growing interest in using the app for hours regularly among kids and teenagers as they find fun in meeting random people in the virtual world.
Therefore, it is important for parents to know about the dangers of letting their kids use Holla platform. In this article, we will also discuss the steps on how they can keep their kids safe on Holla app.
Is Holla App Safe for Kids?
There are various reasons why Holla app is not all safe for kids, and parents need to understand the dangers so that they can take steps accordingly.
Stranger Trap
First of all, there is no reason why your kid should be video chatting with strangers. There are Holla users who are present on the app to trap kids and teens in different ways.
Since kids are innocent, they tend to believe everything the strangers say, and that is how strangers get the trust of the kids. Thereafter, they ask kids to do things that kids follow without protesting.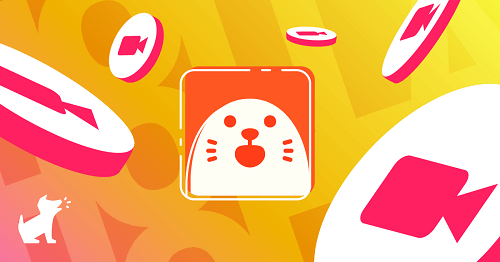 Cyberbullying and Racism
Since there is no way to track strangers, strangers are not afraid to use abusive language, bully and belittle kids and even face racism issues.
Naturally, all these have negative effects on the kids such as lowering of self-esteem, behavioral changes, isolation from social meetings and even depression.
Adult Content
Holla app porn and explicit adult content is the biggest concern for parents when their kid uses Holla platform. There is a very high chance that your kid will come across strangers who will seduce them to sexting, sending intimate photos and even live video chatting in naked and sexual postures.
What Are Parents Saying about Holla App?
Here are some genuine reviews from parents about Holla app that highlight their concerns.
"This app is strictly for adults. I tried the app and all it did is connect me with was sex models." - Anthony Rodney
"It is a horrible app for anyone especially kids, when you open the app, all you will see just nudity and sexual content, people abusing and scamming others." - Hawar Abdulqadir
"I'm really disappointed and sorry for the kids that are using it and have to see the horrible stuff" - John Lopez
From the above genuine reviews, you can confirm the dangers of using Holla for kids that we have already stated. Therefore, if your kid is using Holla app, you have to take steps as parents to ensure the safety of your kid on Holla.
How to Keep Children Safe on Holla?
Now that you have the answer to the question, "Is Holla app safe for kids?", it is time to take all the necessary steps to protect your kid on Holla app, social media apps, and various such online platforms.
1. Use A Right Parental Control App
When you give your kid a smartphone for online studying purposes, you should use a parental control app so that you can monitor your kid's online activities.
We recommend you use KidsGuard parental control app through which you can block Holla app if your kid tends to use it secretly. In fact, you can block any website and app as well as lock screen as and when you think appropriate.
How KidsGuard Protect Your Kids?
Here are all the features KidsGuard offers for parents to protect their kids in all possible ways.
Filter Inappropriate Webs

There are many web filters available such as abuse, porn, adult, violence, and phishing. You can turn on these filters to block websites on phone so that any website that has content on these topics is blocked automatically.

Block Apps

Parents are always looking for a way to block certain apps that their kids are getting addicted to or are inappropriate for them. KidsGuard allows you to block Holla as well as any installed app on your kid's phone.

If you do not want to completely block some apps, you can set access time for individual apps so that your kid can use those apps only for the set time interval and not beyond that.

Track Kid's Real-Time Location

If your kid has gone out alone, you can track his live location from your phone. Apart from real-time location tracking, you can check his location history to understand the places he has been in the past.

It is important for parents to keep track of their kid's whereabouts and ask them the reasons for going to places where they are not supposed to be.

Geo-Fencing

It is not possible for parents to track their kid's live location every time their kid goes out alone or with friends. That is why KidsGuard allows parents to set a defined area called Geo-Fencing.

When your kid leaves that virtual fence, KidsGuard sends instant Geofence alerts on parent's device so that parents can take action promptly.

Capture/Lock Screen

Parents can always check what their kid is doing on his phone in real-time by capturing a screenshot from their device.

They can also lock their kid's device remotely so that their kid does not waste time accessing the phone in the absence of their parents.

Call Filter

In order to protect your kid from scam calls and calls from strangers that you kid met on Holla or social media apps, you can set the call filter to block incoming calls by using KidsGuard app.

You can set the contacts whose phone calls will come through so that your kid can speak to those contacts only.
How to Use KidsGuard to Protect Your Kids?
Here are the steps on how to use KidsGuard app to block Holla app and monitor as well as control your kid's activities on his phone. It's very easy to operate. Let's check it out.
Step 1. Install KidsGuard App on Parent's Device
Click the "Google Play" (Android) or "App Store" (iOS) buttons below and install KidsGuard app on the parent's device. This is the app from where you can monitor and control your kid's phone activities.
Step 2. Register An Account
Open KidsGuard app after installation and create an account with your email address, a username, and a password. After account registration is complete, log into your account with the username and password.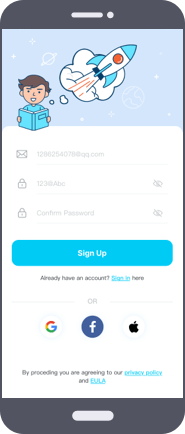 Step 3. Install KidsGuard Jr App on Kid's Device
After registration, follow the onscreen instruction to install KidsGuard Jr app (kid's version) to your kid's phone.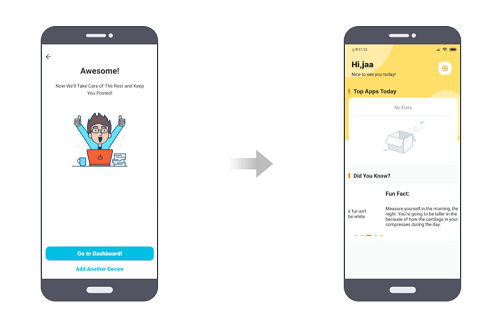 Step 4. Block Holla App
If you want to block Holla app on your kid's device, you can do so by opening KidsGuard app on your phone and going to Block Apps section.
Along with Holla app, you can block any installed app that is harmful to your kid. You should also set access time for certain apps like gaming and video streaming app so that you cannot waste valuable time accessing those apps.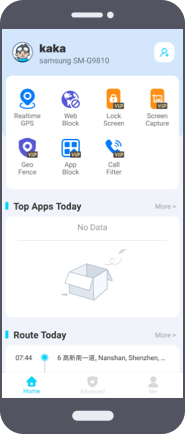 2. Talk to Kids about the Danger of Meeting Strangers Online
When you find your kid using social media apps like Holla, you have to take the responsibility to make your kid understand the dangers of meeting strangers online.
Before you block any inappropriate app straightway, you should explain why you are taking such a step. Instead of giving strict orders, the conversations should be friendly, and you should provide evidence and proof to back your reasoning so that you can build the trust factor.
They should know about the negative reviews from parents on the apps that you are blocking and preventing your kid from using the apps.
You should make them aware of the online child predators and the traps they set for kids to fall into easily. Besides, you should explain the consequences of falling into those traps and how troublesome life can become for your kid and parents as well.
Apart from that, make them aware of cyberbullying, harassment, inappropriate online content, and all such online danger that your kid may face when they use websites and apps that they are not supposed to be.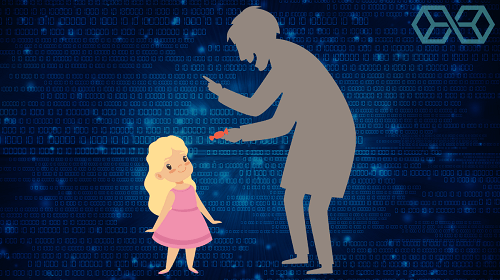 3. Set A Proper Daily Schedule For Your Kid
The reason why your kid may be tempted to interact with strangers through Holla app chat is that he has nothing fun to do throughout the day or when he has leisure time. That is why you have to design a daily schedule for your kid so that it is a perfect combination of serious work as well as fun activities.
Make them follow the schedule strictly, and at the end of the day, you should check if everything is properly followed using the parental monitoring app.
You have to come up with alternatives that your kid will be interested in instead of using Holla and social media apps. For example, you can allow them to play online games for certain time intervals regularly instead of accessing social media apps.
There are various extracurricular activities whose classes you can make them join so that their natural talent comes out and they can enjoy themselves in group activities.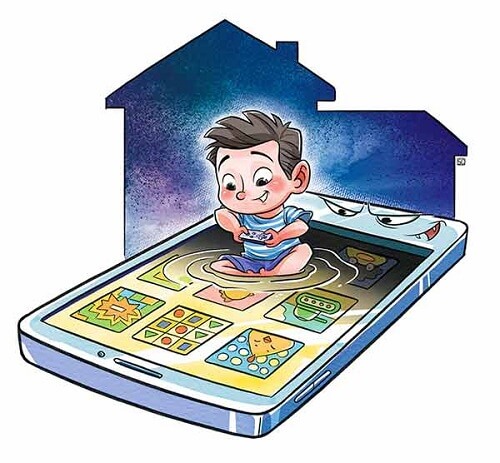 4. Ask for Professional Advice
There are certain online dangers like Holla app porn and adult content on social media apps that parents cannot directly explain to their kid. Besides, parents do not have enough experience to explain all the different dangers of meeting strangers online.
That is where parents need to take their kid to professionals who are experienced in explaining to kids better about online dangers that kids can relate to easily.
Moreover, when your kid hears everything from a professional, there is a natural acceptance without protesting which is a general case when parents explain to their kid.
Besides, professionals have different techniques and sessions to explain kids and have quality interactions that your kid can remember and act accordingly.
Conclusion
There is no doubt that Holla app is not at all safe for kids. You should block the app on your kid's phone. If you do not block, Holla app is so addictive that your kid will outsmart you can use it without you noticing it.
Therefore, we recommend you opt for KidsGuard parental control app on your and your kid's phone so that you can monitor your kid's phone activities and block harmful apps and websites.