If you are growing mistrustful about your kids' or spouse's long and secretive calls and probably looking on how to tap a cell phone guide, then you have found it!
You probably have seen in movies; federal agencies monitoring and tapping in criminal cell phone activities, and for some reason, you are wondering, it is real? - Can you tap a cell phone without someone knowing it? YES, YOU CAN!
Internet technology has made it much easier. There are a lot of free phone tap apps on the internet that can help do it. However, you need to be a lot careful with the choice of your tapping app. This article will provide you with all there is to know about cell phone tapping and introduce you to a trusted cell phone tapping application.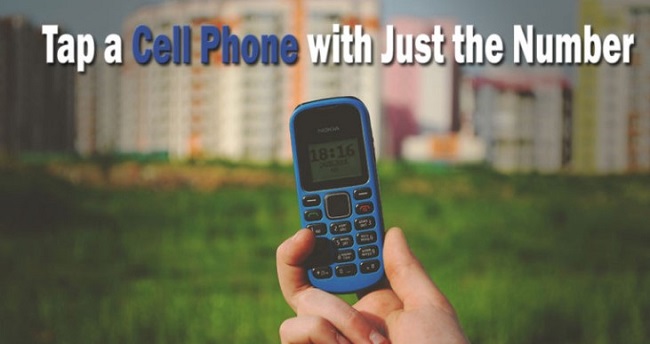 What is Cell Phone Tapping?
Cell phone tapping is the act of monitoring someone's phone activities without their knowledge or consent. It involves installing third-party monitoring software to run surveillance and secretly spy on someone's phone usage and activities.
Cell phone tapping encompasses various activities, including monitoring and listening to incoming and outgoing calls, internet use, social media interactions, real-time GPS location, monitoring text messages and phone files. However, different phone tapping applications provide different monitoring services.
It should be clear that cell phone tapping is considered a breach of privacy and can land in big trouble. Typically, spying government agency will require a court order to tap anyone's phone. Therefore, before tapping in someone's, seek first to establish if your reasons are ethical; otherwise, you might end up with a lawsuit for breaching someone's privacy.
Why People Want to Tap Cell Phone?
As much as cell tapping is considered a breach of privacy, people still do it. It is very much possible that someone is already monitoring you. Well, here are some common reasons why people want to tap cell phones.
Children Monitoring: Cell phone tapping has long been considered a smart safety precaution for kids. With a phone monitoring application, parents can keep track of their kids' whereabouts, internet use behavior, and contact persons. From a legal perspective, kids' monitoring is "Legal" on the basis that the phone belongs to the parent and not the kid.
Employee Monitoring: Sometimes, senior executives tap company cell phones to make sure they are not misusing them. They can access a record of all calls, text messages, and social media interactions to see how serious you are at work.
Spouse Monitoring: It often happens when one of the partners suspects his/her partner is cheating on him/her.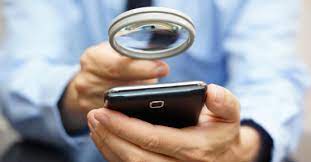 Can You Tap a Cell Phone without Having It?
With internet technology, cell phone tapping has been much easier than ever. Right now, you do not have to physically have your target phone to run surveillance on your kids, spouse, or employees. All you need is a little time to install a monitoring application on the target phone.
The monitoring app will run in the background collecting data and remotely sending it back to you. The way, you will always a real-time feed of all incoming and outgoing calls, social media engagements, text messages, pictures, GPS location, and much more, depending on the choice of your monitoring application.
How to Tap a Cell Phone with Just Number Remotely?
Cell phone tapping with just number remotely is pretty straightforward - if you have the proper monitoring software. The internet is a hub for free cell phone tapping app, and finding a trusted monitoring software can be challenging. The fact is – most free cell phone apps are fake and sometimes data miners. Therefore, you should carefully examine your choice of monitoring app before using it to monitor your kids remotely.
KidsGuard Pro - Your Best Choice of Tapping Cell Phone
Tapping a cell phone remotely without your child's knowledge is not as easy as it sounds. There is a myriad of factors that you must consider, like access to the cell phone and compatibility with the monitor app on hand. KidsGuard Pro, however, has addressed these concerns by providing features that are both easy to use and compatible with any portable device.
With KidsGuard Pro, your monitoring operation on your kids will go undetected, and you do not need to root your Android phone to have it running on your target device. The installation and the set-up process are super easy. After installation, the software remotely taps your kid's phone and grant you access to all incomings and outgoing calls as well as call log information. This way, you can identify the caller and listen to their conversation.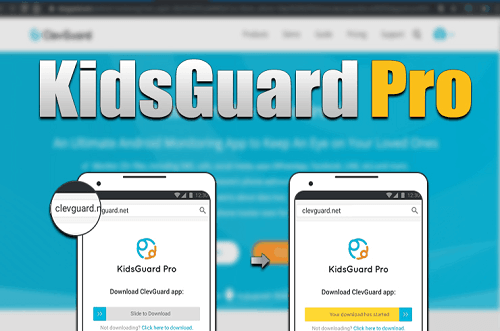 Below is a simple set-up guide on how to tap a cell phone using KidsGuard Pro.
How to Use KidsGuard Pro to Tap Cell Phone? Only in 3 Steps
In 3 steps, let us see what your kids have been up to!
Step 1: Sign Up and Get a Plan
Using a valid email address, sign up for the KidsGuard account. Purchase a service package of your choice.
Step 2: Install App on Targe Phone
Download KidsGuard Pro and follow the instructions to install and set up the program on target phone. It will only take a few minutes.

Step 3: Tap Cell Phone and Monitor Calls
After installation, log in to your KidsGuard Pro account and access the dashboard. From here, you can view mobile device activities from the dashboard, including all incoming and outgoing calls from target phone.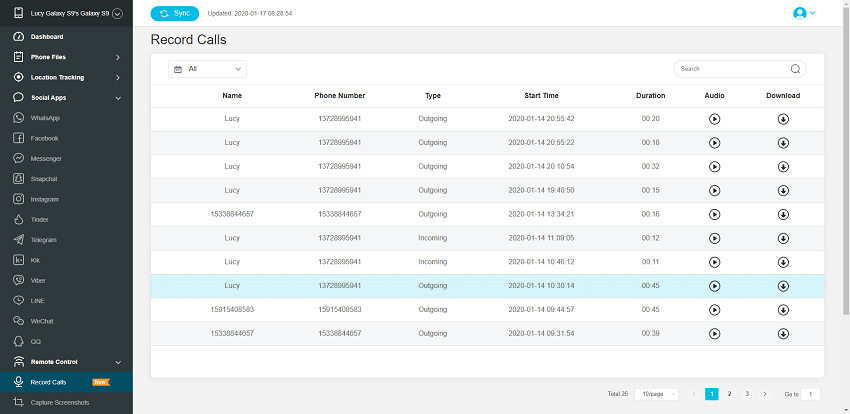 What Else You Can Do with KidsGuard Pro?
Besides monitoring calls, KidsGuard Pro has a whole load of other features designed to keep your kids safe from harmful internet content, scammers, and bullies. Below is a list of some of its outstanding features and capabilities that make it a number one monitoring app for parents looking to monitor their kids.
GPS Location Monitoring: KidsGuard Pro Geofencing is an exciting new feature you can find in the app! You can set up geofences for your children and get Geofence alters when they leave designated safe zones. It makes it for parents to protect their kids from bullies, thuggery, or harassment.
Location Monitoring: KidsGuard Pro has a location tracking feature that allows parents to track and monitor their kids' real-time movements. The application also creates a history location feed from which parents can track their kids' day movements. With the app, parents do not have to rely on anyone to find their kids' location.
Text Monitoring: Text messaging is a popular and most preferred communication method for most teenagers. With KidsGuard Pro, you can eavesdrop on your kids' message conversations anytime, anywhere. The program lets keep a record of text messages and frequent contact lists. It helps parents draw an image of their kids' social group and what they share.
Monitoring Social Media Accounts: Apart from text messaging, social media communication and interactions have found roots among teenagers and young kids. These platforms eat up most of their online time. With KidsGuard Pro, you can tap into their phones and monitor their time, interactions, and engagements on social platforms such as Facebook, Instagram, Snapchat, and many others.
Internet Browsing History: As much as it is a convenient source of information, the internet is also a hotbed for scammers, cyberbullies, and inappropriate content. KidsGuard Pro helps keep an eye on your kids' internet usage by logging all browser history. Then, you can examine your kids' internet use and check what content they have viewed on the sites.
Is it Possible to Tap Cell Phone for Free?
The internet is host to hundreds of "free cell phone tapping app" that purport to offer monitoring services. However, many of these applications are clones and do not work at all. In some instances, the apps are used by hackers to steal personal data from your kids and loved ones.
Before installing any monitoring app on your kid's, remember always to run a background check - check the internet for reviews and take time to read the terms and conditions for use. With that in mind, we highly recommend that you refrain from using the free cell phone tapping application. Remember what they say 'everything has a cost". Some of the free apps may cost you in other ways including invading your privacy by collecting private data.
Conclusion
Now, tapping someone's cell phone is not a difficult thing! You can tap your kid's cell phone, monitor calls, check text messages, monitor browsing history, and much more with KidsGuard Pro monitoring app. The app comes at an affordable and flexible package, and it is entirely easy to set up. Download KidsGuard Pro today and enjoy 100% undetected monitoring.