When you are headed on a job trip, your family and friends anxiously want you to tell them if you arrive safely. You can reduce this anxiety by sending a current location on iMessage.
Just turn on the Share My Location on your iPhone, iPad, or iPod and iMessage will instantly share your location with your loved ones. How cool is that!
Owners of Apple Watch models with cellular and GPS can pair this device with iPhone as well; after setting up Family Sharing, they can easily find family members in Find My. You may begin to be curious about "How to send location through iMessage?". Just keep reading.
Table of Contents
How to Send Location on iMessage?
iMessage is an ideal tool to share location with your loved ones easily, who will receive a notification telling them whether you are stuck in traffic on the way home or you have arrived safely at your destination.
However, the elderly or people who are not good with technology may find it challenging to take full advantage of this Apple product feature. This guide offers you information on how to use iMessage to share your location.
Go to your iPhone or iPad and click on iMessage
Initiate a conversation with the people you intend to share your location with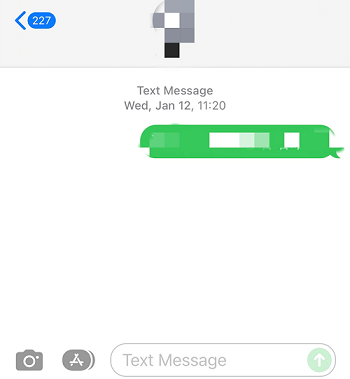 Tap on contact profile picture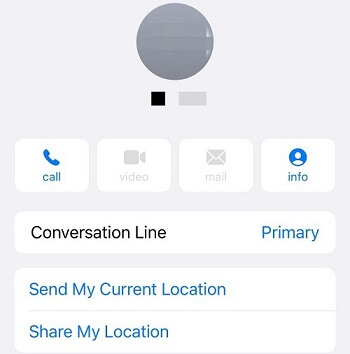 Tap on Share My Location
You can share your location for an hour, all day long, or indefinitely.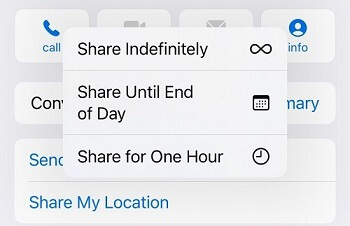 Then the person will receive a link to a map showing your exact location. In this way, you can check your family's safety.
How to Check My Family's Location?
The world is dangerous for many people, especially for immature children. News of kidnapping and lost children are quite commonplace, leaving parents heartbroken and collapsed.
Under this circumstance, you may be not satisfied that your kid shares location with you. Fortunately, with KidsGuard Pro for iOS you can track your family's location and to an extent enhance their safety.
KidsGuard Pro for iOS ­- Keep Tabs on Your Family:
As an advanced monitoring app, KidsGuard Pro for iOS comes with over 20 excellent iOS monitoring features, which enables you to track almost every activity on your family's iPhone or iPad.
Track Location
When you call your family with no response at some time, you may be fret about your loved ones. Yet with Track Location in KidsGuard Pro for iOS, you can learn about your family's location in real-time, along with the recent locations, dates, and timestamps. This iPhone tracking app allows you to get details about your family on the map such as addresses, time, longitudes, and latitude.
Pros

No need to jailbreak
View deleted files and messages on the target device
Easy to install
Monitor the target iPhone remotely via Wi-Fi
Automatically record iPhone data
Cons

You need to download the app on your computer(Win/Mac).
How to Install KidsGuard Pro for iOS?
Step 1: Click button below to create a KidsGuard Pro for iOS account
Step 2: Install KidsGuard Pro for iOS app on your computer (Windows or Mac) with https://www.useapp.net/ .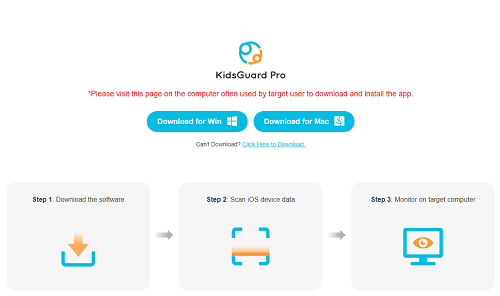 Step 3: Scan the target iPhone data with/without Wi-Fi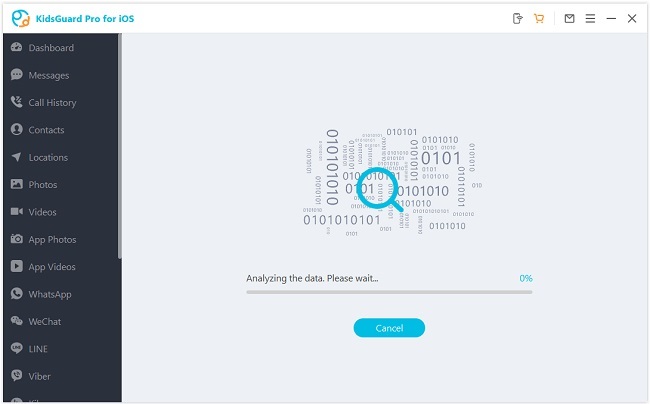 You can back up the iPhone using a USB cable or access the iPhone remotely through Wi-Fi.
Option 1: Use USB to connect the target iPhone to your computer
KidsGuard Pro for iOS will help you back up the targeted iPhone data on the computer with a USB cable, on the condition that your computer gains the target iPhone's allowance.
Option 2: Use Wi-Fi to get the data from a target device
The computer and iPhone should be under the same Wi-Fi. Data can be backed up and analysed remotely.
Note: If it is the first time you use it, you need a USB to connect a target iPhone. Next time, you can use USB or Wi-Fi to connect the device.
Step 4: Monitor the Device on the Computer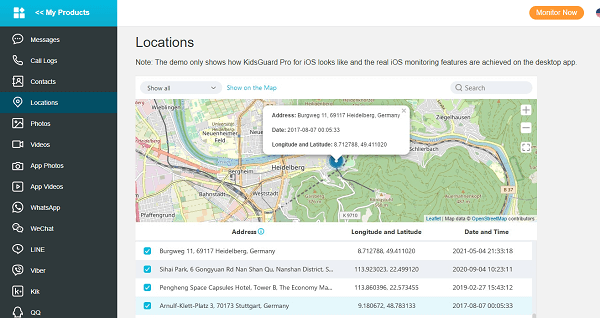 The software allows you to track your family's location on the target iPhone. Moreover, if you are interested in activity on social media or chat history on a target device, you can view the data on the dashboard and even save them on your PC.
More Features of KidsGuard Pro for iOS iPhone Monitoring
In addition to confirming the location, you should be aware of these features.
Monitor Social Apps
Today, kids love communicating with strangers on social media; they are meanwhile vulnerable to scammers and swindlers. KidsGuard Pro for iOS allows you to monitor your child's chats and exchange media files on WeChat, WhatsApp, Viber, LINE, and QQ to make sure that your kid conducts healthy and safe online communication.
Read Messages and Track Calls
With this software, you can read your family's information exchange in the messages, including pictures and specific contacts in the deleted texts. As for viewing call history on iPhone, it reveals all outgoing and incoming calls, caller details, and duration, to help you protect your family from dubious strangers or telecom fraud.
Track Browsing History
You can monitor the Safari history of your family member to see the specific titles, sites, and bookmarks, coupled with their viewing date and time; it is a good choice for you to know if your child views some content inappropriate on the internet.
View Photos and Videos
KidsGuard Pro for iOS enables you to view videos or check photos on the iPhone and in the apps. Apart from it, you can read voice memos, calendars, reminders, and notes on the targeted device.
Automatically Record iPhone Data
It can automatically record the iPhone data that save your time and energy. When you have free time, you can open the dashboard and start to view information about each feature or just download the data files to look through.
All these features can help you protect your family from interacting with dubious strangers who may take advantage of your family as they relax vigilance. If you prefer other methods to check your family's location, just keep reading.
Other Ways to Check Family Location on iPhone
In daily life, you may constantly pay attention to your loved ones - your kids and grandparents - to know whether they arrive somewhere as expected. Your iPhone plays a key role in accomplishing this important task. But How?
With Find My App
Here is how you go about it:
Step 1: Tap on settings on your iPhone
Step 2: Go to your Apple ID
Step 3: Tap on Family Sharing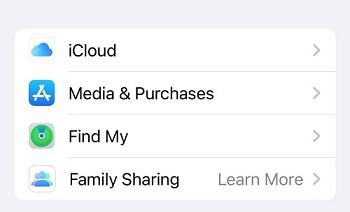 Step 4: Tap on Add Member to invite five members to the group
Pros

100% safe to use
Easy to set up
You do not need to download additional programs.
Cons

It does not function without the Internet.
With Google Maps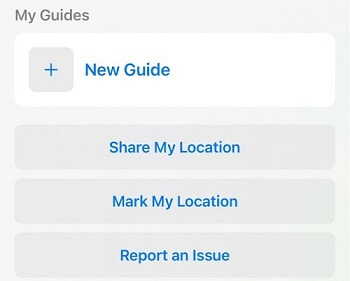 Here is how you go about it:
Tap on Google Maps on your phone
Tap on the top-left corner of the screen
Scroll to location sharing and tap on it
Select the duration you want to share it for
Choose the contact you want to share your location with
Confirm it is the right person
Send the message
Pros

Easy to use
Allow your contact to find you easily through tracking
Easy to share via email or social media platforms
Cons

Limited accuracy
Exposure to unwanted materials
Two Ways to Hide Your Location on iPhone
On iMessage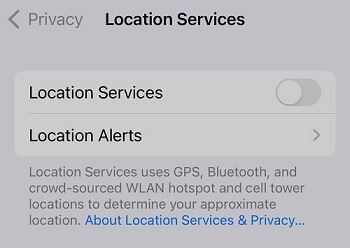 Here is how you hide your location if you enabled your location accidentally:
Tap on settings and go to privacy
Tap on the location panel
Slide the icon to indicate OFF
On iPhone
Go to setting on your iPhone
Tap on privacy
Click on-location services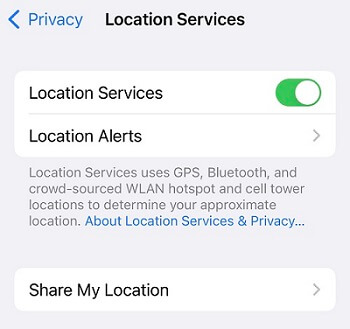 Now tap on Share My Location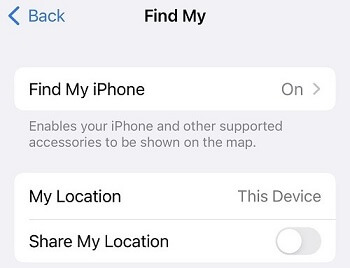 Click on turn off Share My Location
Conclusion
We are constantly concerned about the safety of our families. If you want to locate your family, teaching them how to share their location on iMessage is a choice. But the better one is to use KidsGuard Pro for iOS, an ideal software helping you monitor your family's iPhone location and other activities.