WhatsApp stickers have gained a lot of traction over time and are well-liked by users since they may express our emotions more effectively than messages. Sometimes all it takes is mailing a sticker, and your buddy will understand what you mean right away.
Even when you download WhatsApp stickers, you can only access them in WhatsApp conversation boxes since they are only saved to your program. Therefore, you will need to export WhatsApp stickers to the new phone or applications if you buy a new phone or wish to utilize WhatsApp stickers on other applications, including Telegram.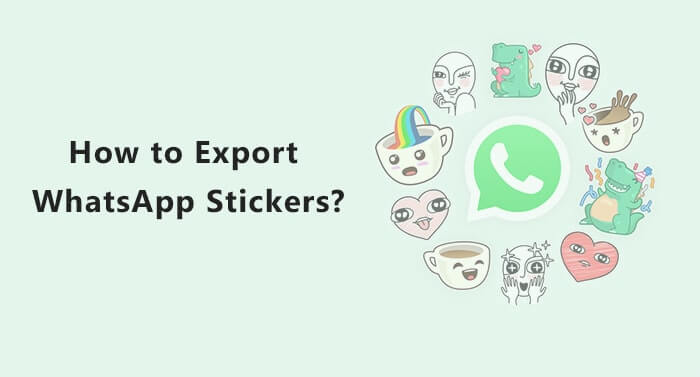 How can I export WhatsApp stickers is the query? Don't worry, this guide is only intended to be a resource for you.
Part 1. How to Export WhatsApp Stickers One by One Free?
If you fancy a sticker very much and want to export it to your phone, there is a way for you to export WhatsApp stickers one by one.
On Android & iPhone:
Launch WhatsApp and open the WhatsApp chat where you want to export stickers.
Tap on More > Export Chat from the three dots in the chat window's upper right corner.
Text messages
The app you wish to export to will be routed to you. The majority of people might prioritize email, but you can also utilize Google Drive or other applications if you like. For instance, if you decide to export the stickers to email, all you have to do is choose whether you want to attach media, enter the email address, and click the Send button.
Once you've done so, access your email account to have access to all of the exported WhatsApp stickers.
Tip:
You can add all stickers that you want to export to one chat and export them once.
On Web:
Open WhatsApp on the browser and sign in.
Navigate to the chat or discussion where the stickers that you wish to export to Telegram. On each of them, choose Save picture with a right-click.
Click Save after deciding where you wish to save each sticker as a .webp file.
Right now, open Telegram on your desktop and go to the Saved Messages section to access your private chat.
Drag every .webp file you have there. They will appear to you right away after loading. On Android, the animated stickers will resemble photographs, but they might not be seen on your iPhone.
At this point, you may send your stickers to anybody you choose.
Part 2. How to Export Bunch WhatsApp Stickers?
If you use Android, you may move your stickers from one app to another. We'll start by demonstrating the most useful one for you. Second, you'll discover an alternative method that can be completed from a computer and is compatible with both iPhone and Android.
Open your phone's file manager, search for internal storage and tap it.
Search for WhatsApp > Media > WhatsApp stickers. You can find the WhatsApp sticker files there.
Click on Share by tapping the three dots in the top right corner.
Tick the box next to "Select all" and choose "Share."
It is also feasible to make a sticker pack for convenience.
Part 3. How to Transfer WhatsApp Stickers to Telegram?
Another well-liked messaging service that draws many users is Telegram, which is similar to WhatsApp in popularity. The majority of users want to use both of these applications to talk to their loved ones and friends. However, it has lately come to light that a lot of people are concerned about how to import useful stickers from WhatsApp to Telegram.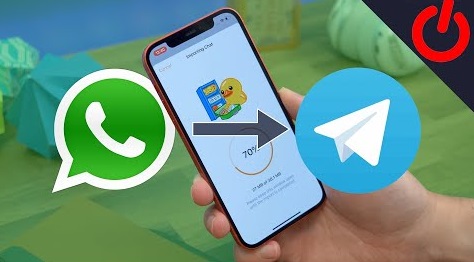 Exporting WhatsApp stickers to Telegram is not as difficult as they make it out to be. Let's look into how to get rid of this worry.
Open the phone's File Manager > WhatsApp > Media > WhatsApp stickers.
Tap More or three dots in the top right corner.
Choose Telegram and then Saved Messages from the list of options that appears after you select Share on WhatsApp stickers files. You are conversing privately with yourself.
Your stickers will now be visible in that conversation. Tap and hold one of them and select the Forward option to send it to a chat.
Extra Tip: How do you View Deleted WhatsApp Stickers of someone's WhatsApp?
Do you know there is a way to view all WhatsApp stickers in one click? KidsGuard for WhatsApp is the app that is used for WhatsApp monitoring without the target knowing. In this way, you can save the memory usage of your phone.
How to View WhatsApp Stickers of other's WhatsApp?
There is no rocket science hidden behind the WhatsApp-hacking-like question. Follow our guide, you will find it is pretty easy to do.
Step 1. Get a KidsGuard for WhatsApp Plan
Similarly, you need to buy a plan for the full features enjoying of KidsGuard for WhatsApp. After that, you have an account with your paying email address. Then, you will be navigated to the My Products page and get a Setup Guide. Simply click the button and check KidsGuard for WhatsApp live demo for free.
Step 2. Install KidsGuard for WhatsApp on Target Phone
If you want to hack into others' WhatsApp without their knowledge, you can install KidsGuard for WhatsApp on their phone. If you just want to view any deleted WhatsApp stickers, messages, statuses, or other chats from your WhatsApp, you need to install it on your phone. Go to www.installapk.net and slide right to download it.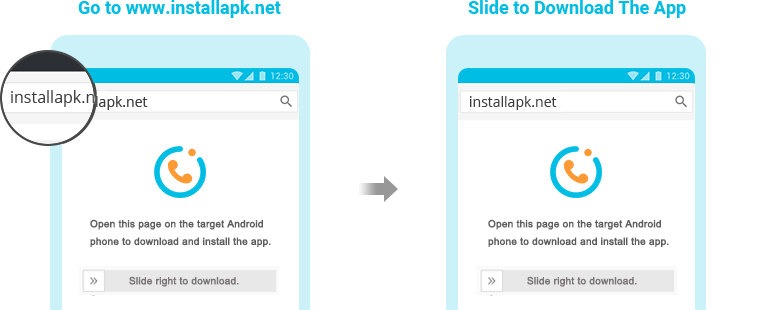 Step 3. Hide KidsGuard for WhatsApp on Target Phone
After installing, you should follow the instruction that pops up on the screen and complete the configuration. There, you will see how to hide KidsGuard for WhatsApp on the target's phone by a fake file name.

Step 4. View Deleted WhatsApp Stickers on KidsGuard for WhatsApp's Dashboard
You can open KidsGuard for WhatsApp monitoring panel on your device. If you are missing where to monitor, just log in to www.clevguard.com with your email address and password. Go to My Product page, then scroll down to KidsGuard for WhatsApp, and click Dashboard.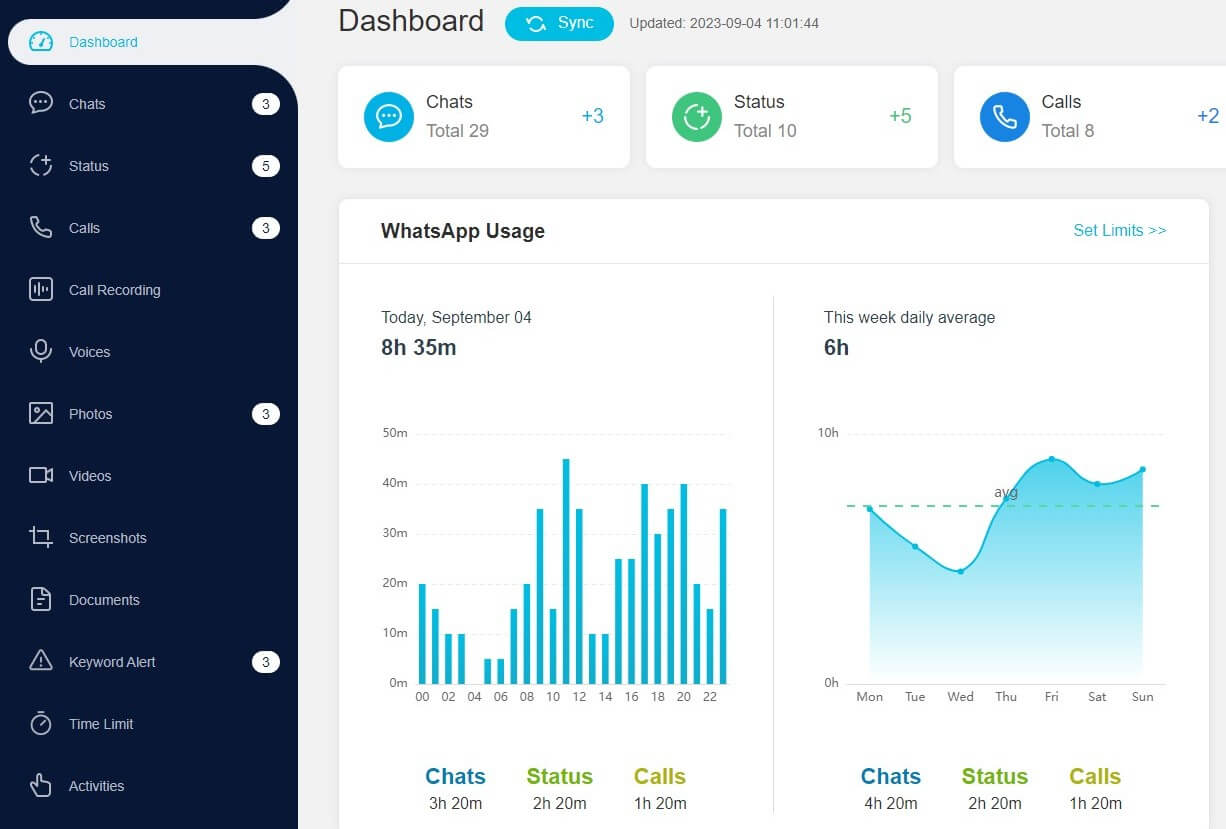 You will see any WhatsApp messages, statuses, and photos by toggling on a different column. To view deleted WhatsApp stickers, you can click Chats, and choose the contact, then the deleted WhatsApp sticker will show up on the screen.
Isn't it easy to do? Don't miss KidsGuard for WhatsApp if you have any needs to monitor your child's, cheating partner's, or even employee's WhatsApp chats history secretly. Its features are more powerful than you thought! You can try the free demo first.
Part 4. Conclusion
This is the procedure for exporting WhatsApp stickers to another phone, computer, or Telegram. We hope that this tutorial was useful and that it is now simpler for you to utilize WhatsApp stickers across different applications.
The KidsGuard for WhatsApp is the greatest option for you if you want to view all WhatsApp stickers at once since it is effective and incredibly simple to use. You can save more memory usage on your phone! You may get this clever app by clicking the "Monitor Now" button below.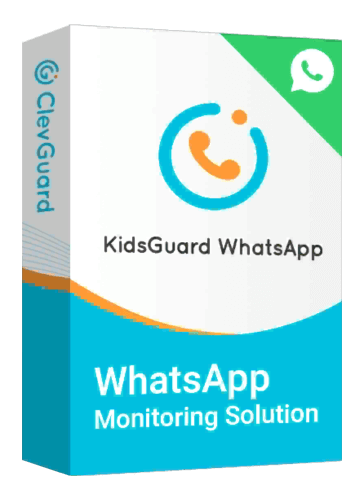 An Array of Amazing Features
Check the deleted WhatsApp calls and messages
Remotely record the target's WhatsApp calls.
Spy on the target's WhatsApp usage time and activities
Monitor the target's WhatsApp activities like you use his/her WhatsApp
Work with both Android and iOS.