Before We Start
Noticed that your wife is acting all weird?
Avoid you when you get home?
Or spends much time on her phone?

These are red flags showing something is wrong.
First, get her to open up, and if that does not work, the thought that she is cheating on you will always pop up. At this point, tracking her phone is an honest move to find the truth, but is it possible to track my wife's phone without her knowing?
YES! And this article will introduce you to "money hack" tips on how to do it. Read on!
Signs of Your Wife Might be Cheating on You
Before you embark on a mission to track your wife's phone, you need have read the sign right, and here are some common signs that your wife may be cheating on you.
She will keep avoiding you and "unconsciously" pays less attention to your conversations.
If her phone is always on silent mode and she is receiving mysterious phone calls.
She will start hanging out more with her single friends.
Regularly changes her phone password.
Suddenly starts paying attention to her appearance.
She no longer confides in you and does not want to meet your friends.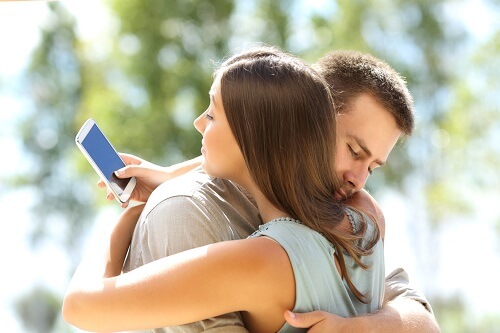 Can I Track My Wife's Phone without Her Knowing?
The above-listed signs are arguable indications that your wife is seeing someone else behind your back, but remember, you still do not have enough proof! You need to get proof before leveling your concerns.
Unfortunately, most people will choose to go the old-fashioned way to catch a cheater; physically spying on their partner's phone, and eventually, they blow their cover. Therefore, you need a smarter approach, and you are probably wondering, can I track my wife's phone without her knowing?
Sure, you can! And our next section of this post will explore 3 ingenious methods to track your wife's phone without her knowledge.
How to Track My Wife's Phone? - 3 Methods
Fact checker! Physically spying on your wife's phone calls and messages will not get you any proof. In fact, you are more likely to worsen the situation if she finds out.
In that case, you need to adopt new tactics to spy on her, and here are the top 3 ways to track your wife's phone without being caught.
To discreetly track your Wife's phone, you need the working monitoring app, and that is where the KidsGuard Pro for Android app comes in.
KidsGuard Pro for Android is a world-class, fully-featured monitoring app that you work to provide you with valuable data from your wife's phone. Here are some of its outstanding features.
Your Wife is Unable to Hide from KidsGuard Pro for Android
Track Call Logs and Record Phone Calls

The KidsGuard Pro for Android has a record calls feature that records all incoming and outgoing phone conversation and remotely syncs the audio calls once the wife's phone is connected via Wi-Fi.

This way, you secretly listen to your wife's phone calls and tell who she has been communicating with.

Read Text Messages

Text messaging is the fastest way to convey information without raising any alarms. A cheating wife will therefore prefer this method of communication.

Luckily, the KidsGuard Pro for Android grants you access to your wife's text conversations, dates, and times. Older messages are also automatically synced to your KidsGuard Pro dashboard.

View Social Media Apps

Social media is a perfect ground to signal for potential?partners. Unfortunately, a cheating wife will often hide her relationship status and increase her social media presence.

However, with the KidsGuard Pro for Android?installed on their phone, you can monitor all social media apps and view social engagement, including personal messages and posts.

Track Phone Location

Cheating partners have a tendency to "work extra hours" while actually, they are engaging in their infidelity charades. However, with the KidsGuard?Pro for Android, you can tell if your wife is lying to you.

The app provides you with a real-time location update with addresses, dates, timestamps, and a map view of places she has been to all day.

View Browsing History

If your wife does not confide in you or ignores you, she is talking to the internet, probably trying to figure out how to impress her newly found love.

However, if you have already installed KidsGuard Pro for Android on her phone, you can easily track her browser history, and from that, you can tell her thoughts and predict her next moves.

Take Secret Photos

The "Take Photo" feature of KidsGuard Pro for Android works to complement the location feature, whereby if you suspect that your wife is lying about her whereabouts, you can turn on cell phone camera remotely to capture secret photos from her rare phone camera without her knowing and from the photo you pinpoint her whereabouts with utmost accuracy.

Capture Screenshots

So, if your wife has been spending a lot of time on their phone lately, you can use the KidsGuard Pro for Android to track her real-time phone engagement, and that is where the screenshots come in handy. Without her knowing, you can see her phone engagements, including text, gallery, and apps.
NOTE:
KidsGuard Pro app supports Android and iOS devices. Here we will introduce KidsGuard Pro for Android in detail including its features and installation steps.
If your wife is an iOS user. You can click the "View Demo" button to know more features about KidsGuard Pro for iOS.
[Guide] How to Track Your Wife's Phone with KidsGuard Pro for Android?
To track your wife's phone, you need to set up the KidsGuard Pro for Android app on her phone, and here is a quick guide on how to do it.
Step 1: Sign Up a KidsGuard Pro Account
Click the "Sign Up" button to create a KidsGuard Pro account with a valid email address. After that, choose a KidsGuard plan to activate the product, and you will receive an app download link.
Step 2: Download and Install KidsGuard Pro on Target Phone
Now click the link to download the KidsGuard Pro for Android app on your wife's phone. Next, follow the installer wizard instruction to complete the installation process.

Step 3: Start Monitoring Your Wife's Phone Activities
Finally, log in to your KidsGuard Pro account on the official website and open the dashboard to check your wife's phone activities and data. From here, you can now monitor your wife's phone without her knowing.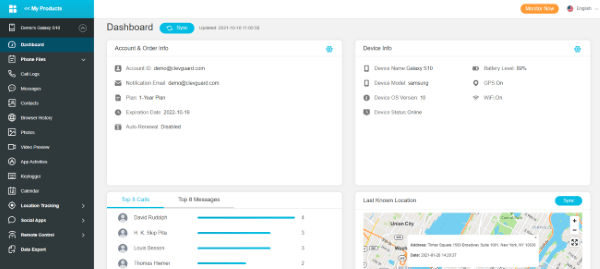 Method 2: Track My Wife's Phone with Detectaphone
Another way to listen to your wife's phone calls is by bugging the house with a portable detectaphone. The device will work to record phone conversations, and you eavesdrop on your wife's phone conversation when you are not around.
Even though using a detectaphone may work, it is not as effective as using a monitoring app; in fact, it may take longer to get the information you need.
The other downside to this method is that it is relatively costly, considering that the detectaphones only work when your wife makes / answers a call from home. It is also difficult to find the identity of the person conversing with your wife.
Finally, using the detectaphone only provides you with phone conversations, which might not be clear if your wife is not close to the detectaphone receiver.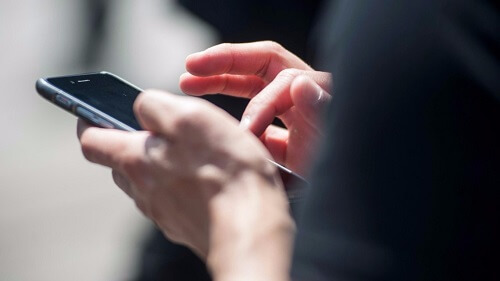 Method 3: Track My Wife's Phone with Private Detective
Most men who suspect that their partner is cheating on them prefer hiring a private detective to spy and collect valuable information about their partner's contact persons, places most frequented, and any other information that could prove their partner's acts of infidelity.
However effective this method may sound, hiring a private is very expensive as most are paid at an hourly rate. Also, it is impossible to have a private detective watch your wife 24/7.
However, if you are using the KidsGuard Pro series monitoring apps, you will always have a real-time update of your wife's location, personal contact information, and you can almost predict her next move using phone records, browser information, and text messages.
Also, the KidsGuard Pro servers are encrypted, meaning all collected data is only access accessible by you. However, hiring a private investigator exposes your deepest secrets to a third party with no guarantee that they can hold on to the secrets.
Tips on Building Positive Relationship with Your Spouse
If you suspect that your spouse is cheating, that is to clear indication that your marriage is already hitting rock bottom, but there is always a chance to reignite the flames of love and build a stronger marriage, and here are some worthwhile tips.
Spend More Time with Your Spouse
Spending more time with your spouse provides both of you with a chance to create strong a bond. You get to know each other's deep desires, thoughts, life perspectives, flaws, and stronghold.
It is this way that you are able to understand, compromise, and complement their flaws and, at the same time, cherish what they can offer.
Date Each Other from Time to Time
The idea behind dating each other often after marriage is to help rebuild the fading memories, reignite the flames of love, intimacy, and romance in your relationship.
So many times, people get too comfortable after marriages and often forget these of their life. You need to build your passion and rapport with each other, and going on dates is the perfect place to start.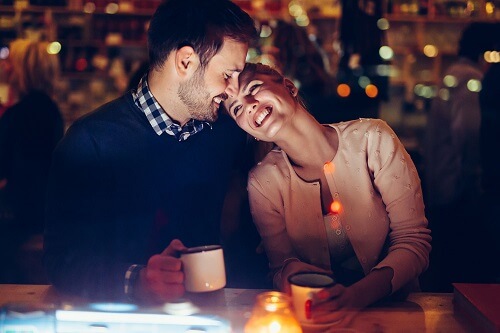 Make a Habit of Talking with Each Other
Communication is key to maintaining and building a solid relationship. Make it a habit to talk to each other.
It is, in fact, a good gesture to show that you value your partner and you are ready to hear them out. Through talking to each, you can honestly express how you feel about each other.
Remember Small Things
Make it your job to know your partner and keep a memory of the small things they value. It actually goes to show that you value them. For example, do not forget their birthdays, anniversaries, among other things.
Conclusion
If you have been looking for an effective way to track your wife's phone without her knowing, this article has equipped you with 3 options.
However, we confidently recommend that you try using the KidsGuard Pro for Android or iOS monitoring apps option. It is far much effective, economical and provides you with valuable information about your wife.