Having a smartphone is a necessity in today's digital world. It allows you to communicate, navigate the busy streets, and even monitor your health in real-time. Furthermore, it can also be an essential business tool. For example, you can share emails and pay for services with a single click.
Therefore, you need a reliable solution to protect your privacy. Congratulations if you have a screen lock. However, did you know that hiding apps is more secure? Read on to find out how to hide apps on Android.
Table of Contents
Why People Want to Hide Apps?
If you are still skeptical about why you should hide apps consider the points below.
Protect Privacy:
Smartphones account for 76% of the devices that access the internet. Consequently, you store most of your personal information on the device for convenience. For example, Android Pay and other financial apps require you to share your billing address and credit card information for faster transactions.
However, having these apps exposed increases the risk of this information falling into the wrong hands. Therefore, hiding these apps offers you more privacy, especially if you share your phone with others. Additionally, anti-spyware apps add an extra security layer since they alert you to suspicious phone activity such as phishing and make your phone impossible to track.
The App is not Frequently Used:
Smartphones may sometimes come with native apps that you cannot uninstall. For example, Samsung disables the uninstall option for Samsung Pay. Although you can use it to store your financial information, most online retailers have apps with similar capabilities. Therefore, hiding it will create space on your home screen for the ones you use regularly.
Access Restriction:
Your family's safety is of utmost importance. Therefore, monitoring your children's online activity ensures their protection. There are several apps you can install on your device to prevent any suspicious activity.
However, how can you do this without raising suspicion? Hide the app to restrict their access and its accidental deletion. Furthermore, you will save yourself from appearing too overbearing.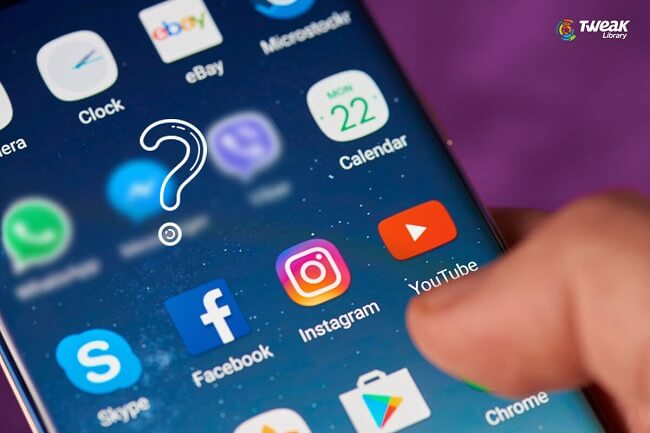 Is It Possible to Hide Apps on Android?
Yes, it is. However, how to hide apps on your phone depends on the device manufacturer. This is because Android is open-source software that allows for customization.
As a result, original equipment manufacturers (OEMs) include their proprietary software to the pre-existing Google Mobile Services, providing you with a unique user experience. For example, there are certain apps on the Play Store that only work with specific handsets.
Furthermore, all Android development is under the Open Handset Alliance with commercial backing from Google. Among its membership are Samsung, Huawei, and Xiaomi, all of which use different versions of it in their devices.
Keeping this in mind, read on to discover how to hide apps on your phone.
How to Hide Apps on Android Phone?
As you can see, your phone's OEM determines the method on how to hide apps on Android. Consequently, you may decide to disable the app, especially if you do not use it regularly.
However, disabling apps only removes their icon on the screen and frees up your phone's hardware resources. So, can you genuinely hide apps on Android regardless of the OS version? Here are a few simple hacks for you to try.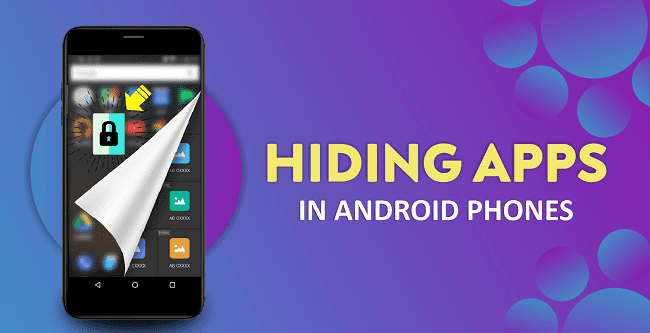 Method 1: Using Third-Party Apps to Hide Apps
1. Nova Launcher
This third-party app that helps you hide apps on Android is called Nova launcher. However, you will need to purchase a subscription to get the prime version, including the hide apps feature. Below are the instructions to enable Nova Launcher Prime on your Android.
Install Nova Launcher Prime from the Play Store.
Allow it as the default launcher from the on-screen prompt.
Open the app and proceed to Hide Apps under the App Drawer menu.
Hide apps by checking the box next to their name.
Unfortunately, Nova Launcher alters your user interface when active. Therefore, it may not be ideal if you prefer custom themes.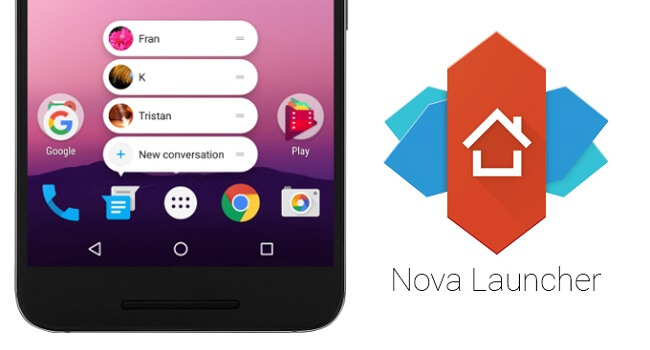 2. App Hider
Another resource-friendly tool you can use to protect your privacy is App Hider. It includes a cloning feature that allows you to access multiple accounts from your device.
Furthermore, you can also prevent access to your system settings and gallery. However, you will need to purchase a subscription to remove ads and access all the features.
Download and grant the necessary permissions during installation.
Launch App Hider to access its main menu.
Then, import the app you want into App Hider's interface.
Launch the cloned app and test to ensure it is working correctly.
Upon confirmation, uninstall the original app from your phone. You can now only launch your hidden app through the App Hider interface.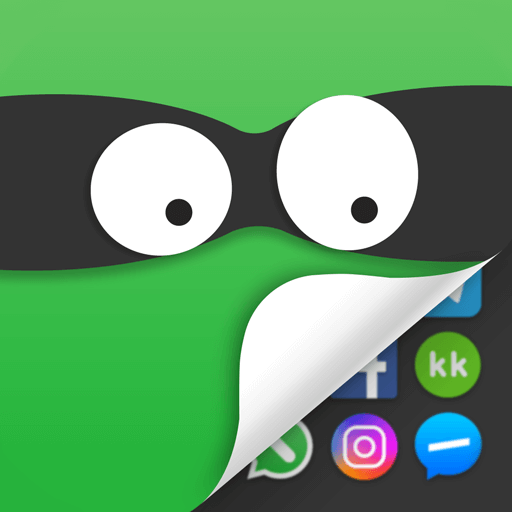 3. App Lock
App Lock allows you to restrict access to your apps using access management tools such as pattern locks and PINs. Furthermore, it comes in different versions depending on your location.
Regardless, all the versions can limit access to your apps, system settings, and android gallery. However, you may need to pay to remove ads and enable full functionality.
Here is how to enable App Locker on your android device.
Download the compatible app from Google Play Store.
Once installation is complete, launch the app and set up your unique password. Depending on the version and your device manufacturer, you can use either a PIN, fingerprint, or pattern as your password.
Choose the apps you want to hide by checking the corresponding boxes and clicking next.
Once the operation is complete, all the apps under App Lock will require a correct password before they launch.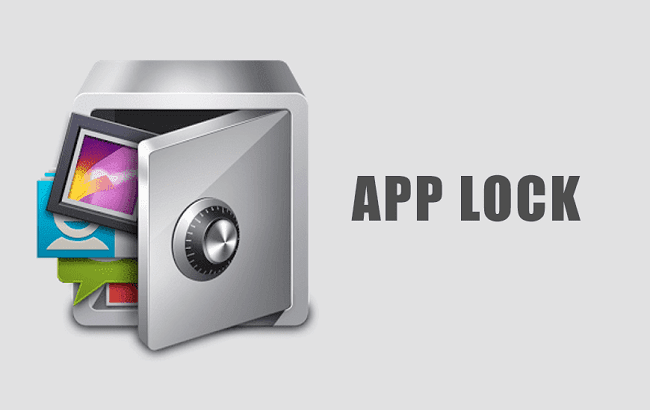 Using these third-party apps to hide apps is one of the ways to protect your privacy. It can prevent others to see your private information when holding your phone. However, hiding apps can not prevent malware software access to your phone, which indicates that your private information has the possibility to be leaked or accessed by others.
Therefore, if you want to add extra security layer on your phone, like the third party apps, ClevGuard Anti-Spyware, would be a great choice for you. It can not only find out malware software on your phone, remove spyware from your android phone, but also it provides real-time protection for your phone which keeps harmful software away from your phone.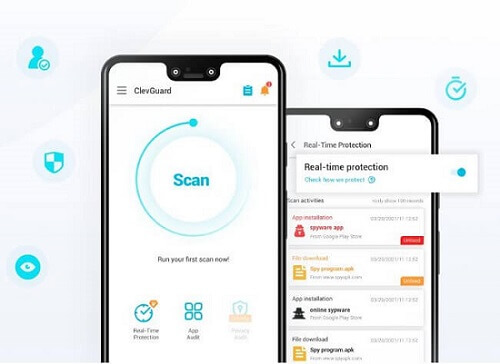 Method 2: Using None-Third Party Tool to Hide Apps
1. Change App Name and Icon
You can also hide apps on Android by changing their name and icon. You will need a launcher app to perform this action. Below is how to do it using the free version of Nova Launcher. Open Nova Launcher and proceed to App Drawer.
Long press the app you want to hide to activate its sub-menu.
Select Edit and change the name under the field marked App Label.
Then, click the app icon to change it on the subsequent screen.
You will now see your app with the changes on the screen menu.
2. Add apps in Secure Folder
Alternatively, you can hide apps using your phone's in-built secure folder feature. The below guide is ideal for Samsung users. However, other manufacturers also follow the same procedure.
Long-press an empty area of your home screen to bring up the sub-menu.
Select Create folder and name it as per your preference. Always use names that do not raise suspicion. For example, you can label the new folder Junk to deter prying eyes.
Move all the apps you want to hide to this folder
Log in to your Samsung account to enable the Secure lock or Hide options for your folder.
Once activated, you can only access the folder through your Samsung account.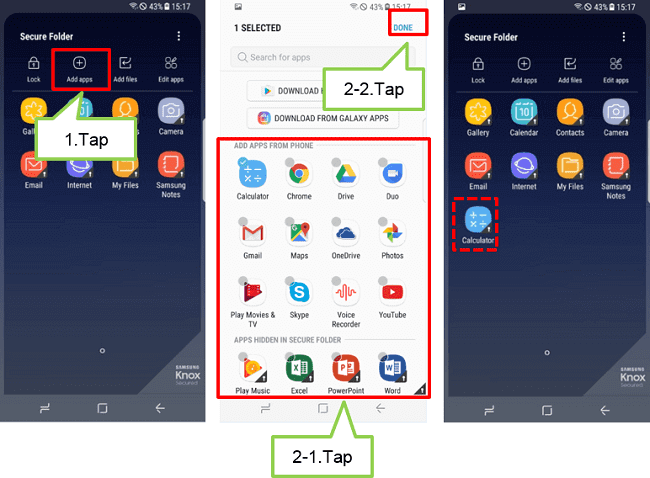 3. Use Multiuser Profiles
Creating multiple user accounts in another risk-free way to hide apps on android phones. You can hide apps in the new profile and use a password to restrict access.
Go to System via the Settings icon on your home screen.
Click Multiple Users and select Add a user. Use the search function if you cannot locate the option.
Add the name and necessary protections to restrict access.
Finally, install all your secret apps to this new profile. You can alternate profiles using the User Icon on the menu bar on your home screen.
4. Disable Apps in Phone settings
Disabling apps prevents them from working in the background and removes them from the launch screen. You can do this by:
Tap on Settings and Select the Apps menu
Select the app you want to disable to open its menu options.
Click on disable to end its process.
Note: Certain apps are critical to your phone's normal function. Therefore, use caution when employing this method.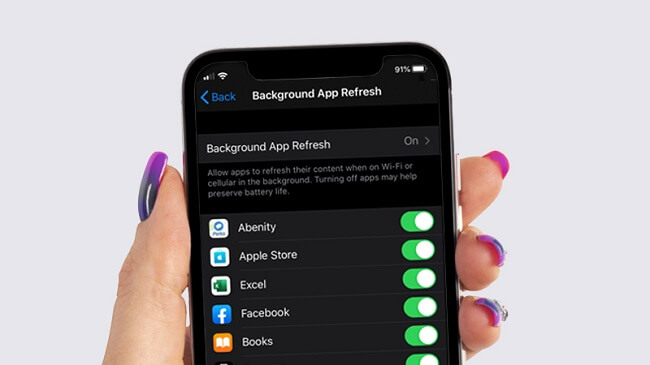 How to Hide Apps on the Popular Android Phones?
Many manufacturers use Android for their smartphones. However, some brands enjoy a larger market share than others. Here is a quick overview of how to hide apps on these iconic brands.
How to Hide Apps on Samsung
Samsung enjoys the largest market share of Android phones. Consequently, the method to hide apps is standard across all models. Here is how you can maintain your privacy.
Find a space on the home screen and long-press to activate the home screen settings menu.
Select the Hide Apps option and tap the apps you want to conceal.
Finally, tap Apply to complete the process.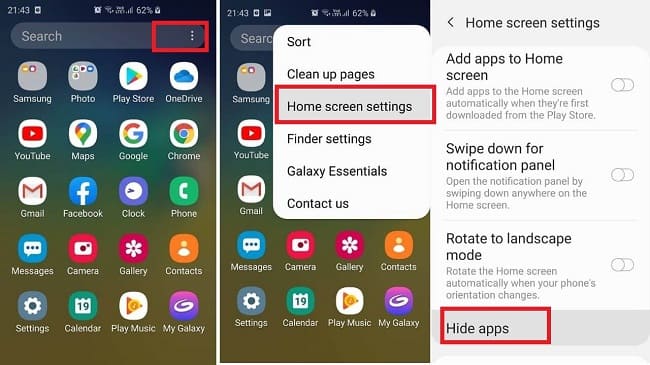 How to Hide Apps on OnePlus
On OnePlus phones, the Hidden Space function allows you to hide apps. To get to it, go to your app drawer and swipe right. To complete the process, hit the "+" icon, choose the apps you want to hide, and then tap the checkmark.
Open the App Drawer using your OnePlus Launcher
Swipe right to access the Hidden Space screen.
Tap the + icon at the top and select the apps you want hidden.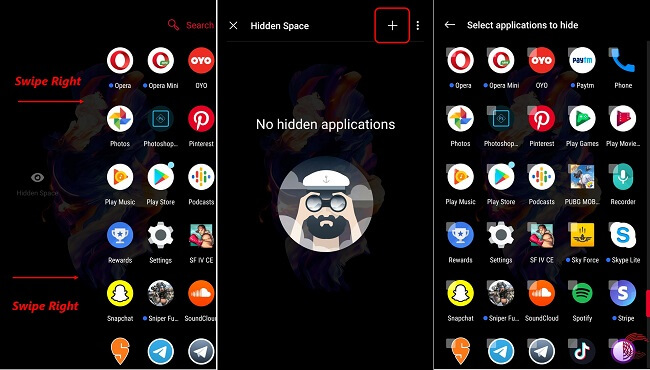 How to Hide Apps on Huawei
Huawei is slowly gaining market share thanks to its partnerships with global mobile operators. Unfortunately, these collaborations result in you having many unnecessary apps on your phone. Furthermore, some of the Huawei phones lack an in-built hide apps feature. However, the following steps might help.
Tap the Setting menu and select the Manage Apps option
Select the All tap to reveal an alphabetical list of the programs on your device.
Tap the app you wish to hide to activate its sub-menu.
Click the Disable button to remove it from your home screen.
Once done, touch the Home button and continue normal usage.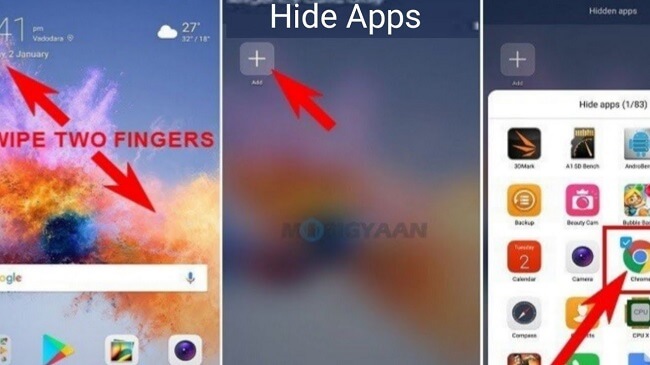 How to Hide Apps on Xiaomi
Xiaomi phones come pre-installed with different android versions, depending on the model and year of manufacture. However, the below guide is applicable for Xiaomi phones that run MIUI.
Open the Settings menu and tap on Apps.
Click on the App Lock feature and input your passcode.
Select the Hidden Apps option to view all your installed apps.
Locate the apps you want to hide and slide the switch to the appropriate setting.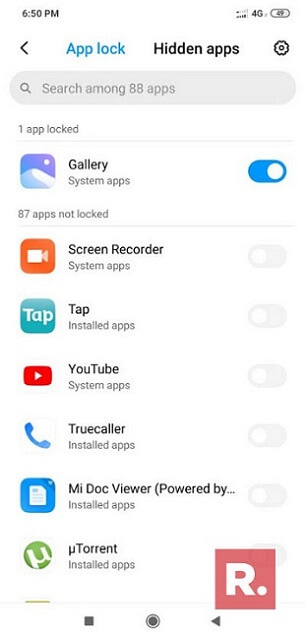 How to Hide Apps on LG
LG offers you the simplest method to hide apps on your Android. However, not all apps can be hidden or disabled. Regardless, here is how to secure your apps from prying eyes.
Tap the Settings icon and select the Display option
Tap on Home Screen and proceed to the Hide Apps option.
Checkmark all the apps you want to secure and hit Apply when done.
Touch the Home button to return to the default home screen.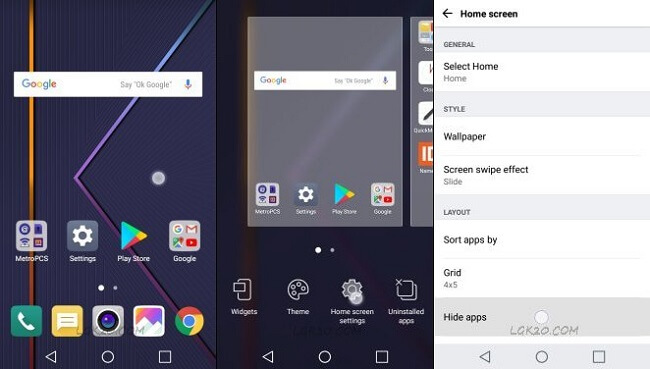 Conclusion
Android smartphones are essential tools that afford you remote access to your personal information. Consequently, you need to employ several methods to make them secure. Therefore, using the above information, especially the third party like ClevGuard, ensures your absolute privacy and peace of mind.