Betrayal is one of the worst feelings that you can have especially if you are in a relationship. Believe it or not, one out of every five divorces is blamed on Facebook. Which makes it important for you to take this issue seriously since almost everyone these days is using this social networking space.
In this post, we are going to introduce the software to spy on cheating spouses on Facebook remotely without target phone. So, stay with us till the very end as we are going to throw some serious value bombs. Let's get started!
Table of Contents
How to Find out If Someone is Cheating on Facebook? Use KidsGuard Pro!
Facebook Messenger is a powerful tool. But, one thing that you cannot do is take control of the Messenger app of a person you have suspicion on.
To find out Facebook cheating, you will have to go for third party Android apps that can detect suspicious activities by taking charge of all the stored conversations and data on your spouse's smartphone.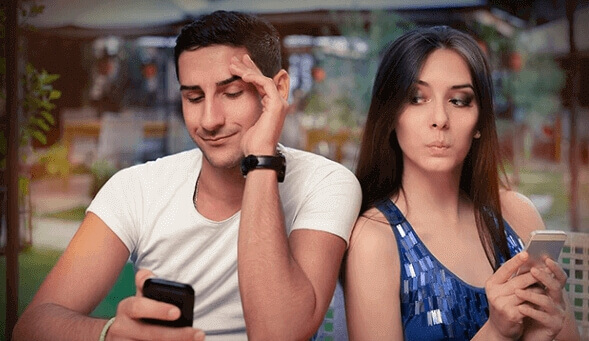 We have to go for the best one - an ultimate Android monitoring app that can spy without detection. And this is the reason why we are suggesting you KidsGuard Pro for Android.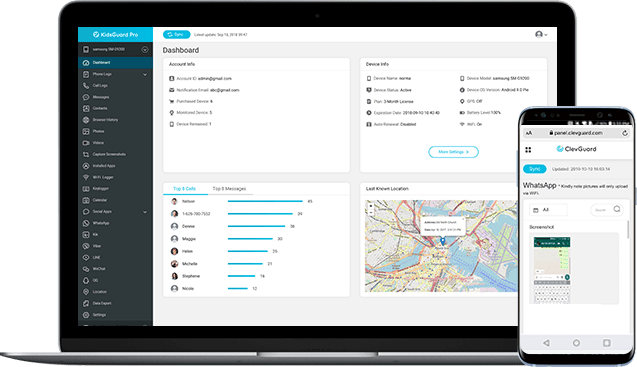 This app can run silently on your spouse's smartphone and collect the Facebook activities you need. Then it sends the data to your online account, which you will have complete access to.
How Does KidsGuard Pro Help Catch a Cheating Spouse on Facebook?
KidsGuard Pro is an Android app that can keep an eye on your loved ones. It can go on to monitor 30+ files, including social media app monitoring, location tracking, calls tracking, etc. The best thing about KidsGuard Pro is that it is 100% undetectable. Once you have installed the application on the smartphone, you will not have to touch it ever again. That's why it's an ideal choice to spy on Facebook Messenger of a cheating spouse.
If we focus on the Facebook monitoring feature, it has the following functions.
Track incoming and outgoing messages on Facebook, Facebook Lite, Messenger and Messenger Lite.

Read Facebook and Messenger app notifications and know the activities.

Automatically capture screenshots on Facebook/Messenger.
But, what about Facebook secret conversations cheating? Well, don't worry, KidsGuard Pro can track the conversations even if they are happening inside a secret room. You can track all the notifications that come for the secret conversation as well.
Step-by-Step Guide to Catching a Cheating Spouse
It is absolutely not difficult to use KidsGuard Pro for Android. There is no need to root the target phone as other spy apps do. In our test, 99% users can finish the app installation and setup within 3 minutes.
So, how do you catch a cheating spouse on Facebook Messenger using KidsGuard Pro? Follow the steps:
Step 1. First, create a KidsGuard Pro account with a valid email address. Once you do that, you will be prompted to purchase a premium plan to activate all the advanced monitoring features.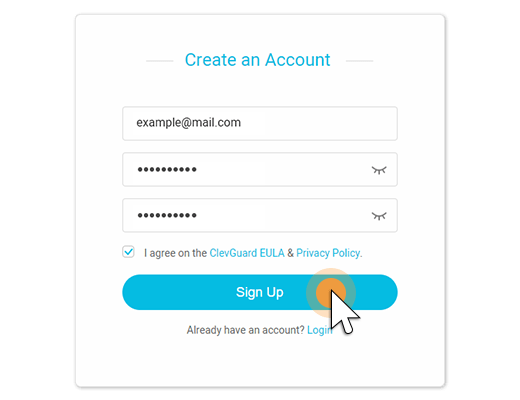 Step 2. You will be taken to the "My Products" page where you can check and manage the orders that you have created for the application. After that, all you have to do is follow the Setup Guide and carefully complete the necessary configurations on the target Android device.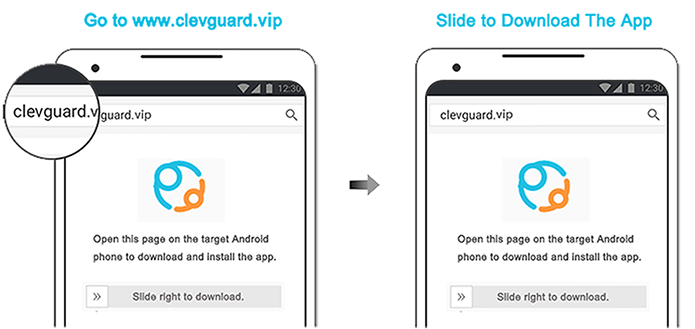 Step 3. By now, you have completed the app installation and configured the application for the target device. If the setup on your target device is perfect, the webpage on your monitor will jump to the web dashboard. This is where you will be able to overview the collected data from the target device.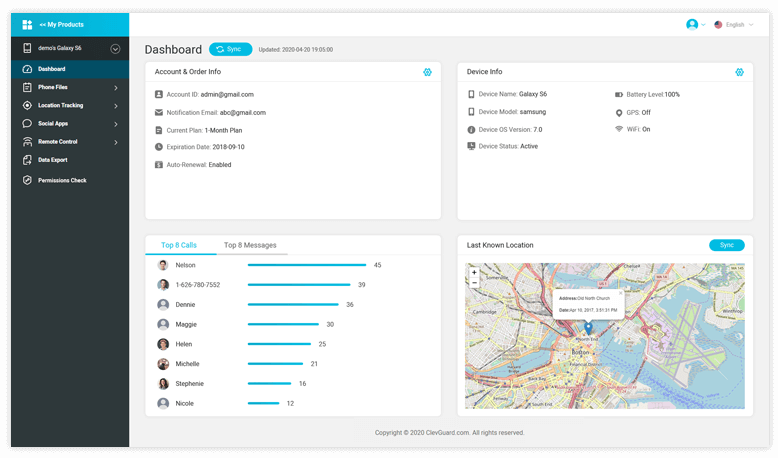 Step 4. To catch cheating on Facebook Messenger, click on Facebook/Messenger under Social Apps section, and you will see the conversations on Facebook, along with the captured screenshots. Feel free to find the evidence.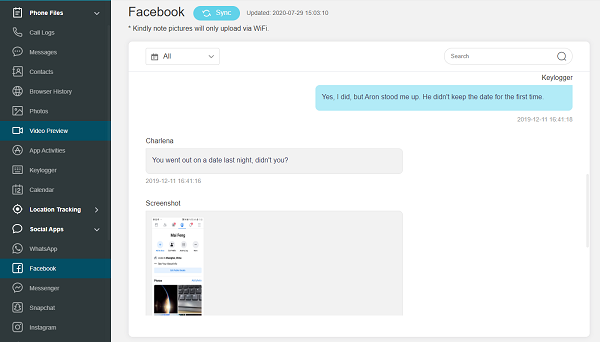 What Else Can You Achieve on KidsGuard Pro?
Want to get more cheating evidence to show your spouse? Sure! There's so much more you can do on KidsGuard Pro. You can get access to contact, call logs, text messages, photos, videos, the apps being installed on the target device, and so much more. The best thing is that you can export all the data and print it out.
Want to monitor a list of social media apps? No problem, KidsGuard Pro gives you access to 10+ other apps like WhatsApp, Snapchat, Instagram, Line, Tinder, Telegram, Viber, KiK, WeChat and more. Besides, the advanced location tracking will help you know where your spouse hangs out and where he or she currently is.
Last but not least, you can take as many remote screenshots or hidden photos you want to confront your spouse! You can even record phone calls without knowing!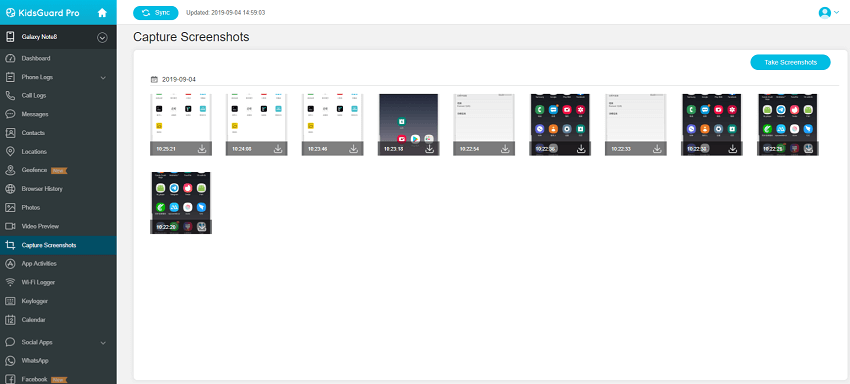 In case you are not familiar with all these features, go ahead and try the free demo of KidsGuard Pro to see what you can do.
Wrapping Up
There you have it. We have shared everything about how to find out if your spouse is cheating on Facebook. If you have suspicion on your spouse, you should definitely give a thought to spying on him/her before things get out of hand. We highly recommend you not waste time and start using KidsGuard Pro for Android today. Have questions?
Feel free to put them down in the comments section. We would love to hear from you!