If you're a social media user, the chances are high that at some point in your online life, someone has blocked you on Facebook.
What does it mean when they block you?
When one person blocks another, that individual becomes invisible to them and all posts made by the blocker appear only for themselves and their followers. This means that what was once a mutual relationship is now out of your radar.
How to tell if someone blocked you on Facebook? The answer to these questions and more will be answered in this blog post. We will discuss some useful techniques to know if someone has blocked you on Facebook or not.
What's the Difference between Blocked and Unfriended?
Blocking someone and unfriending someone are two different things. When someone blocks you on Facebook, the same as blocked you on Instagram, they will completely vanish from Facebook. You won't be able to text them, contact them or see their posts.
However their old comments on your post will exist, but you won't be able to see what they are sharing on social media in real-time.
On the other hand, If someone unfriends you, they've simply deleted me off of their friend's list. But I can still find them and see what posts of the mutual friends are public by looking at that person's profile or using location tracking to follow where they go.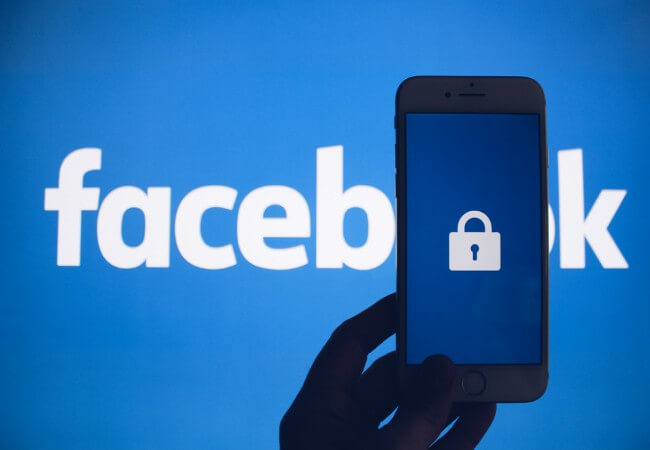 How Do You Know if Someone Blocked You on Facebook?
These are some ways to find out if someone has blocked you on Facebook. Let's check them out!
1. Search Their Profile
If you had a recent conversation with them or have recently disagreed, search their profile and see what comes up. You may not be able to do this successfully in some cases though; like when the person closed their account.
Go search their profile using methods such as typing in a few friends' profiles or looking up another person with common connections.
2. Check Posts and Comments
Your Facebook profile is a timeline of your friendship with someone. You'll still be able to see this person's activity on your wall if they've been blocked. If the other party has ever posted anything or commented anywhere as black bold text rather than being clickable links like their names usually are, then that means that they have blocked you.
If they have unfriended you, the posts and comments from mutual friends will also show up normally so go through all past content at once for any changes.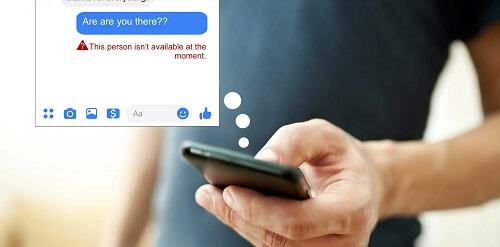 3. Check Old Conversations in the Group
When you're blocked on Facebook, the best way to check is by scrolling through your past messages. You can tell if a person has been blocked from seeing your posts and texts with just one tweak in settings.
To know if we've been "blocked" on Facebook or not, scroll back through our old text message threads until landing at their profile.
4. Ask Common Friends for Help
If nothing comes up when searching them by name or just clicking through friend suggestions, then keep trying different people who might know about mutual acquaintances. Sometimes somebody will give information.
How Can I See Someone's Profile if They Blocked Me on Facebook?
It can be unnerving when one of your employees or clients has disappeared from Facebook. They may have blocked their profile, deleted it all together, or perhaps even just taken a break?
The good news is that if they left their account open and you know the password--you're in luck! You can see someone's profile if they have blocked you by using a few techniques.
1. By Using a Third Party App - Best Choice
If you want to track the Facebook history of a person who has blocked you or see someone's activity on Facebook, you can sign in to KidsGuard Pro for Android.
It is a monitoring app that helps you view all social media accounts such as Facebook, Messenger, Snapchat, Instagram, and WhatsApp, etc. of a target device.
NOTE:
KidsGuard Pro monitoring app supports Android and iOS devices. Here we will introduce KidsGuard Pro for Android in detail. If your target person is an iOS user. You can click the "View Demo" button to know more features about KidsGuard Pro for iOS.
How To Use KidsGuard Pro Facebook Viewer?
This is a step-by-step process to use KidsGuard Pro for Android.
Step 1: To get started, click the "Sign Up" button to register a KidsGuard Pro account with your email and create a strong password. By agreeing to our terms of service, we'll have created an account just for you.
Step 2: Select the right plan that's best suited to your needs by checking out what features are included in each one. And then download the KidsGuard Pro for Android on the target phone and finish the installation.
Once you've followed all of the instructions, it will be ready to use! This process is very simple and only takes a few minutes.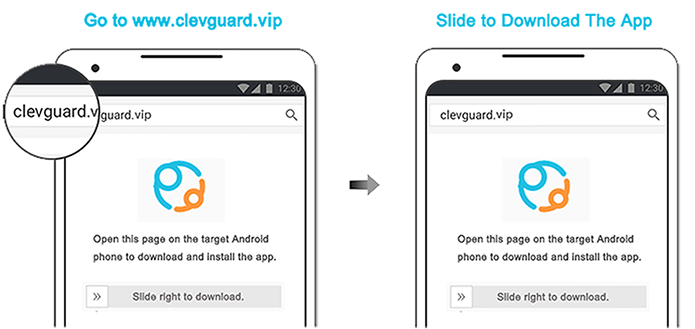 Step 3: Log in with your credentials. Now you are ready to access targeted phone data including the Facebook data from any connected devices remotely.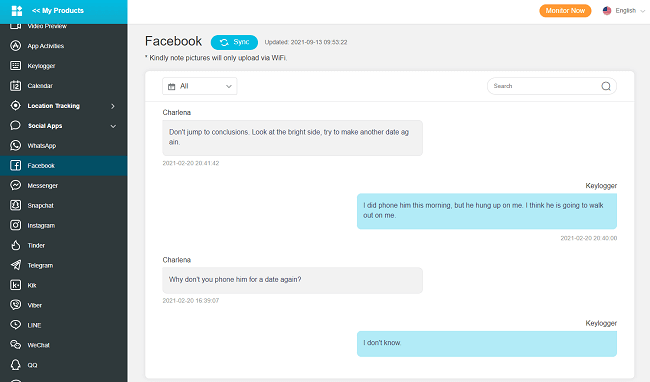 2. Ask Mutual Friends
One way to find out if you have been blocked on Instagram is by asking mutual friends. You can ask your mutual friend to search for their profile from this or her account. I am sure enough you will view that person's profile that has blocked you.
3. By Signing In To A New Account
You can view someone's profile by signing in to a new account. Search the user's profile you're your new account. If you get the targeted profile it means they have blocked you.
How Do You Block Someone On Facebook?
Facebook can be a great way to keep in touch with friends and family, but sometimes you might want some time away from certain people. If that's the case then it may make sense for you to block them on Facebook so they cannot contact or view your profile!
Step 1: Log into your account. Then go to Menu at the top-right of the screen.
Step 2: Select "Settings and Privacy". Click on "Edit" next to "Blocking" on this page.
Step 3: Now click on "Block Lists", you will see "Add a username".
Step 4: By taping on block someone's name who you want to block, the user will be blocked permanently on Facebook.
3. What Happens When You Block Someone On Facebook?
When you block someone on Facebook, they will disappear from your feed as if they never existed. They won't be able to see any of the posts that are created by you. Also, all their likes and comments that they had previously made on your posts will vanish too.
This is what happens when a person blocks another user. It is like cutting off contact between them forever without ever having to say goodbye in person. All of their posts will vanish from your feed so unless you are stalking them it becomes pretty hard for them to find out what is going in your life.
In short, when you block someone on Facebook, all communication stops there!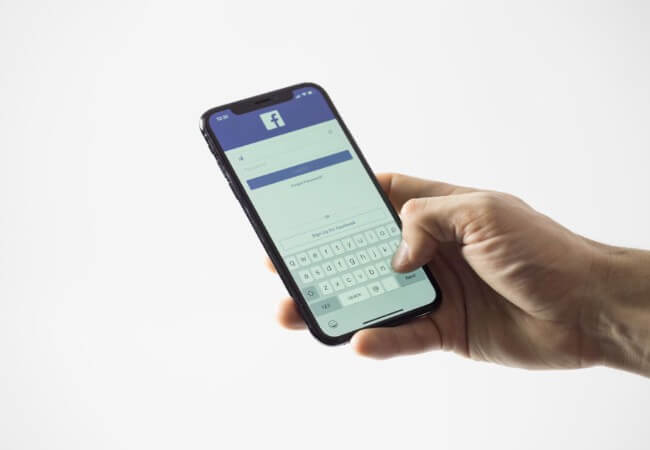 Frequently Asked Questions
Q1. How Do I Know If Someone Blocked Me Or Deactivated?
Sometimes we suspect that our friends have blocked us on Facebook, but it's hard to know for sure. One trick is searching through your Friends' list and seeing if their profile appears in the search results or not.
If they have deactivated their account, you'll find their account there as normal. But if they have blocked you, you won't find their profile.
Q2. Can I See Someone Who Blocked Me On Facebook?
Yes, you can see who has blocked you on Facebook. The easiest way to find out is by typing their name in a search bar located at the top of the Facebook homepage.
If they don't show up anywhere else within that website and you cannot see private messages or posts as well then it means that the person has blocked you.
Q3. How Can I Message Someone Who Has Blocked Me On Facebook?
Sending messages to people who have blocked you on Facebook is surprisingly easy. Simply type the person's email address into the to box in your standard message, and then write what you want to say in a subject-less email body as usual.
The receiver will get your message in the "other" folder and they will be able to read your message like all other normal messages. They will respond to you if they like by unblocking you.
Q4. When Someone Blocks You On Facebook Can They Still See Your Posts?
Absolutely No. If somebody blocks you, then that person will not be able to see anything new from your profile. They cannot start conversations with you until they unblock you and add you as a friend again in the future.
Q5. Can I Temporarily Block Someone On Facebook?
Unfortunately no. You can't block someone temporarily. If you block someone, all of the contacts on Facebook and messenger will be terminated.
Blocking someone while keeping them on a friend list is not possible. However, you can manually unblock them.
Conclusion
In the above-detailed blog post, we have discussed a few ways about how to find out if someone blocks you on Facebook. It is a heartache to be blocked and you cannot help yourself to unblock your account then you should respect their decision.
But if the person is really close to you and you care for them, then you can opt KidsGuard Pro for Android. The advantage of this app is that you will be able to monitor their location, read their Facebook messages (even deleted ones too), and can see their other online activities. This app will give you access to all social media accounts of the target user despite your account being blocked by them.