Voice cloning has become increasingly popular with the advancements in artificial intelligence (AI) technology. It allows users to create synthetic copies of a person's voice for various purposes such as dubbing, voiceovers, impersonations, content creation, and more. In this article, we will explore the best voice cloning software available in 2023 that can help you generate high-quality and authentic voiceovers for your projects.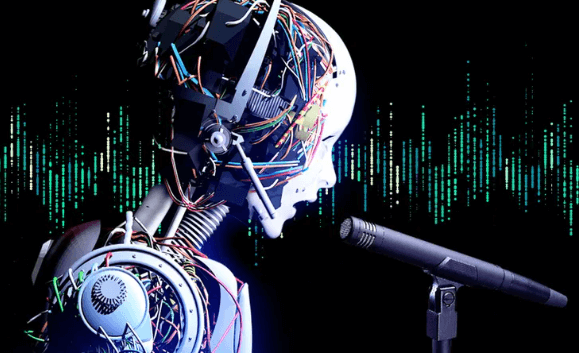 Table of Contents
Part 1. Real-Time Voice Cloning: How Does It Work?
Real-time voice cloning involves using voice cloning software to clone a voice in real-time. This process typically requires a recorded sample of the target voice, which the software analyzes and processes to create a voice model. Once the model is generated, it can be used to generate speech in real-time based on the provided text. This technology has applications in various scenarios, such as public announcements, e-learning, and voiceovers for videos.
Part 2. Benefits of Voice Cloning Software
Interactive Teaching and Storytelling: Voice cloning enables historical figures to come to life. Teachers can use this technology to create interactive lessons where students can interact with virtual versions of famous personalities.
Enhancing Audiovisual Content: Voice cloning software allows content creators to add professional-grade voiceovers to their videos and podcasts. With the ability to clone voices of celebrities or industry experts, they can create engaging and immersive experiences for their audience.
Accessibility and Inclusivity: Voice cloning software has the potential to break barriers and make audio content accessible to a wider audience. People with speech impairments can use voice cloning to communicate more effectively.
Cost and Time Savings: Traditionally, recording voiceovers or dubbing required significant time and resources. Voice cloning software eliminates the need for repetitive recording sessions.
Part 3. The Best Voice Cloning Software
Now, let's dive into the best voice cloning software available in the market. These tools offer a range of features and capabilities, catering to various needs and budgets.
1.VoxBox: Best AI Voice Over and Speech Synthesis
VoxBox from iMyFone is a leading voice cloning software that offers professional-grade AI voice cloning features. With VoxBox, you can generate synthetic voices that sound natural and lifelike. The software comes with a wide range of voices and accents to choose from, allowing you to create personalized voiceovers for your projects. VoxBox also offers advanced speech synthesis capabilities, making it a versatile tool for content creators.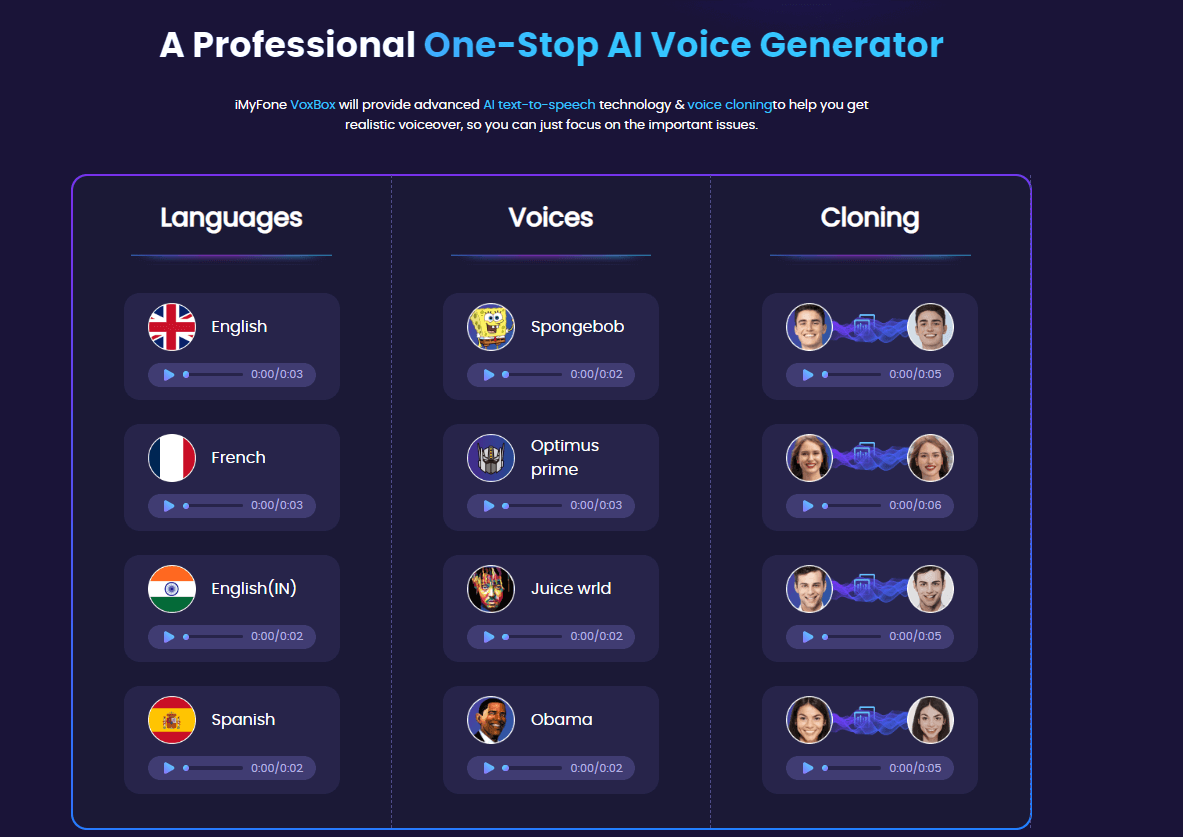 VoxBox provides voice cloning capabilities, allowing users to create dynamic and unique human voices.
Aside from voice cloning, It utilizes advanced TTS technology supporting over 46 languages and more than 3200 AI voices, allowing you to create different voices like celebrities , cartons, etc.
VoxBox offers tools for audio editing, allowing users to easily edit, delete, and merge audio files.
The software includes video conversion capabilities, enabling users to convert multiple video file formats to audio files quickly and easily.
With VoxBox, users can transcribe their audio and video files to include captions, making it easier to reach a wider audience and improve the overall viewer experience.
VoxBox supports multiple output formats, including WAV, AAC, and MP3.
How to Use VoxBox Voice Cloning Software?
Step 1: Click the following button or visit the official website of iMyFone VoxBox to download and install the application on your computer.
Download for WindowsDownload for Mac
Step 2: Launch VoxBox and select the "Voice Cloning" option from the menu. Then click on "Start Cloning".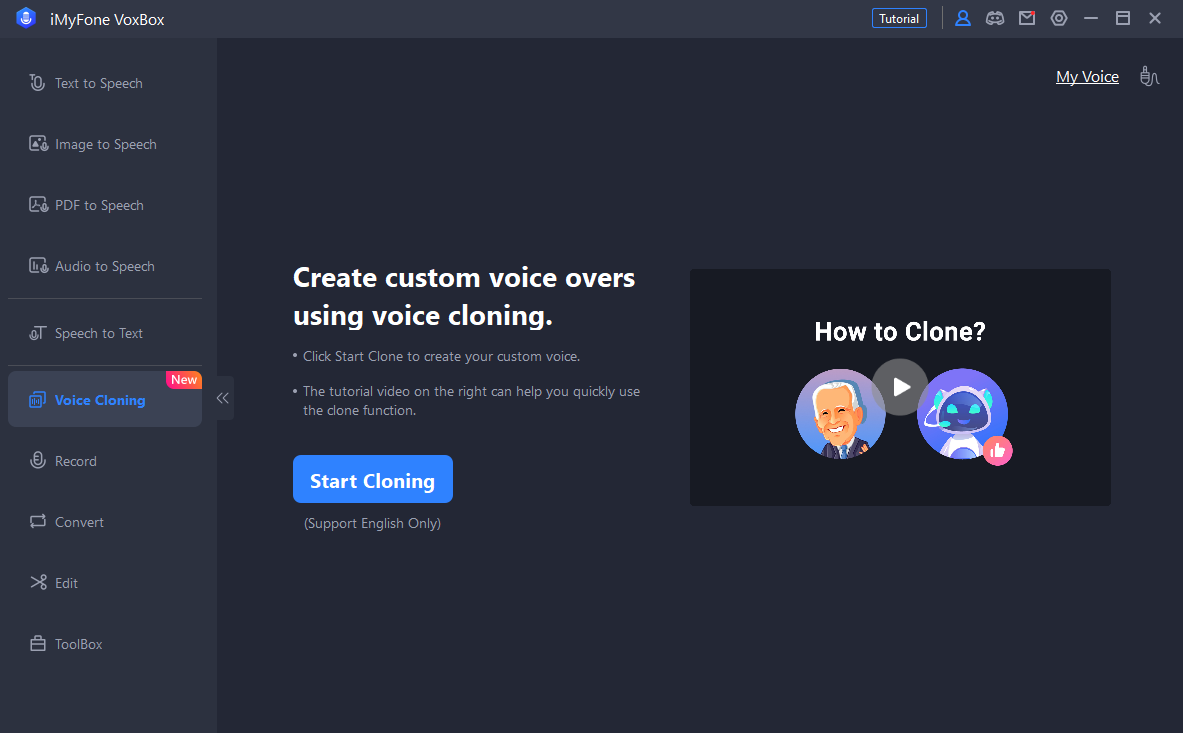 Step 3: Now, you have two options to provide voice samples for cloning. You can either upload an audio file containing your voice or record your voice.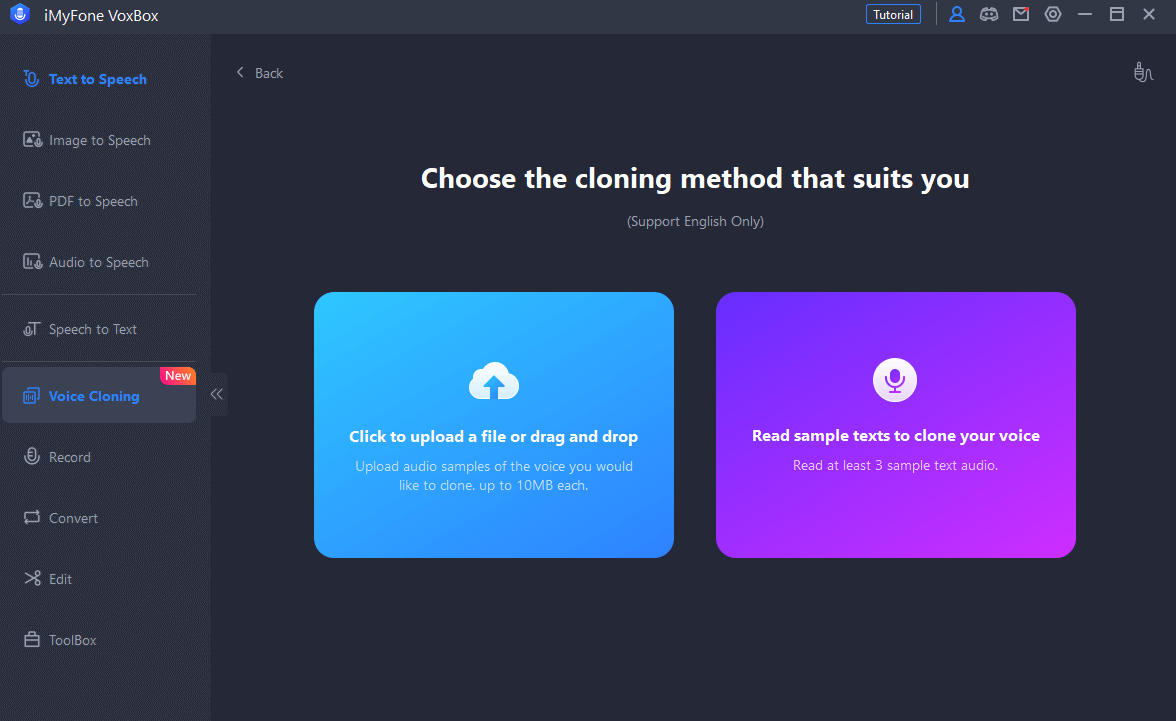 Are you ready to take your voiceover game to the next level? Download VoxBox today and enjoy the benefits of advanced text-to-speech technology and voice cloning. With just 20 recordings and 25 minutes of material, you can unlock infinite script performances and captivate your audience like never before.
Download for WindowsDownload for Mac
2.HeyGen: Deep Fake Voice Cloning & Voice Cloning for Custom Avatars
HeyGen is a powerful voice cloning tool that specializes in deep fake voice cloning and voice cloning for custom avatars. It allows you to clone your voice and apply it to virtual characters or avatars, adding a personal touch to your animations or gaming experiences. HeyGen offers a user-friendly interface and provides high-quality voice cloning capabilities.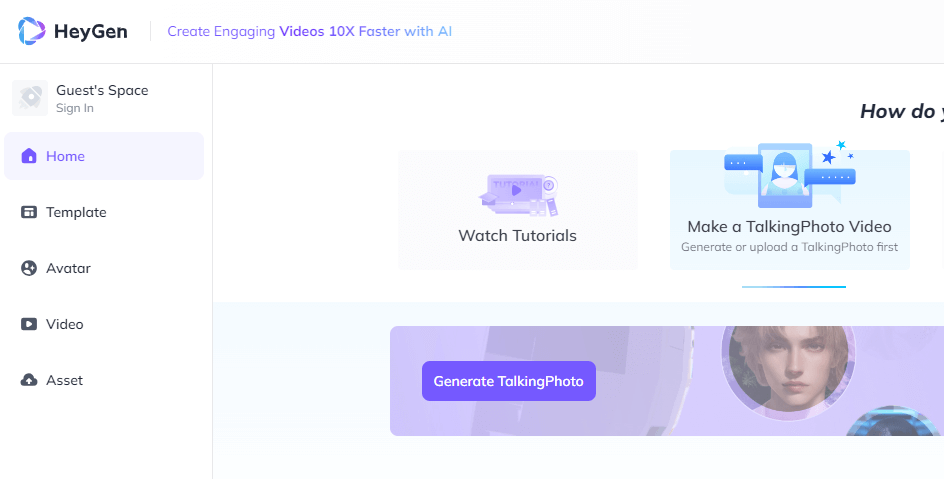 Pros

Deep fake voice cloning for realistic character animations.
Voice cloning for custom avatars in gaming.
User-friendly interface.
High-quality voice cloning results.
Cons

Limited voice options compared to other tools.
Requires some technical expertise for advanced customization.
Pricing:
HeyGen offers a range of pricing plans, starting from $9.99 per month for personal use and $199.99 per month for commercial use.
3.Murf: Clone your Voice & Text-to-Speech Voice Cloning Online
Murf is a versatile voice cloning software that allows you to clone your voice or convert text to speech using AI-powered technology. With Murf, you can create custom voiceovers for videos, presentations, or any other audiovisual content. The software offers a user-friendly interface and provides high-quality voice cloning results.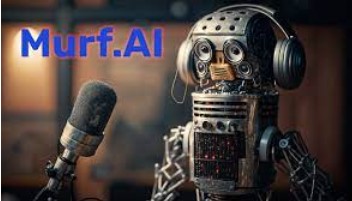 Pros

AI voice clones that mimic real human emotions.
Infinite script performances from a single recording.
Data protection and security measures.
Dedicated account manager for user support.
Cons

Limited customization options.
Some users may experience occasional glitches.
Pricing:
Murf offers both free and paid plans. The paid plans start at $9.99 per month, offering additional features and customization options.
4.Resemble: Powerful AI Voice Cloning and Text-to-Speech
Resemble is a powerful voice cloning software that utilizes AI technology to generate realistic voices. The software offers a wide range of customization options, allowing users to fine-tune the cloned voices according to their preferences. Resemble also provides text-to-speech capabilities, enabling quick and easy voice generation from written text.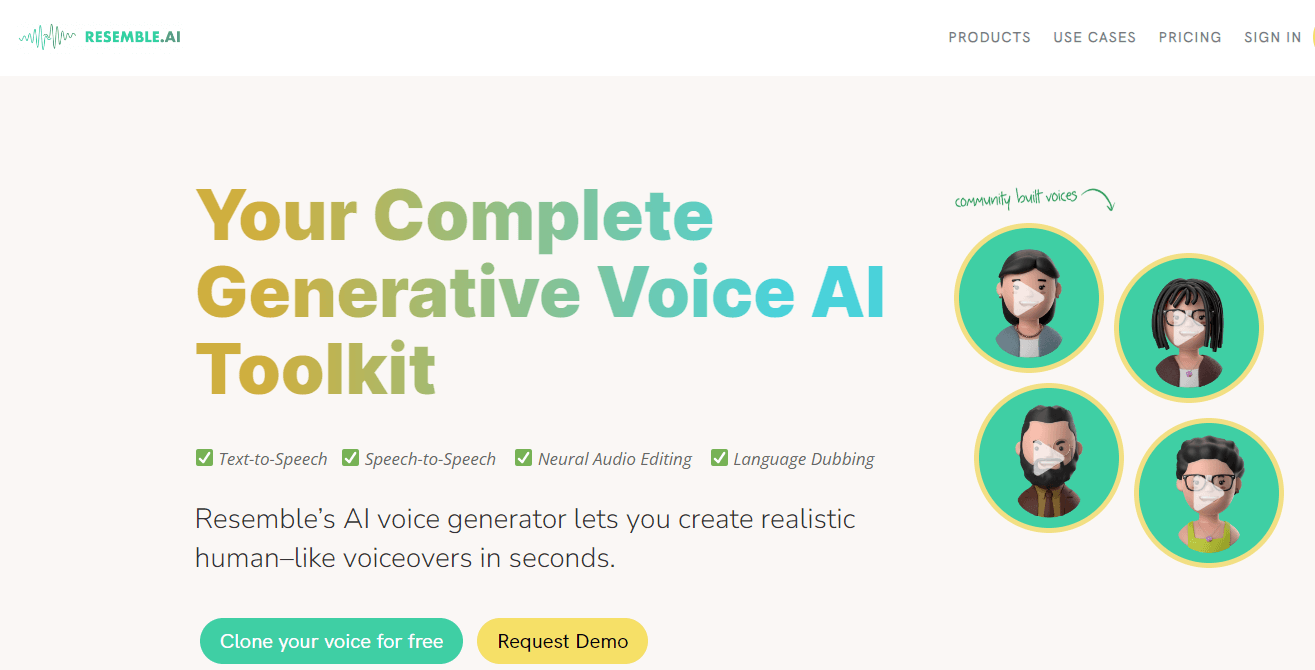 Pros

Highly accurate voice replicas with personalized training.
Advanced text-to-speech capabilities.
Flexible and user-friendly API for developers.
Can generate voices in multiple languages.
Cons

Pricing plans can be expensive for extensive usage.
Pricing:
Resemble offers various pricing plans, starting from $19 per month for personal use and $79 per month for commercial use.
5.Fakeyou: Free AI Voice Changer
Fakeyou is a free AI voice changer software that allows users to modify their voice in real-time. While it is primarily designed for fun and casual use, it can also be utilized for voice cloning purposes. With Fakeyou, you can transform your voice into various styles, including different accents, genders, and even robotic voices.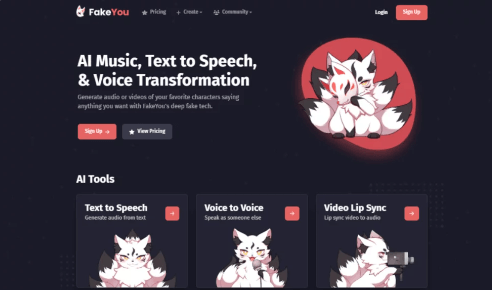 Pros

Free to use.
Real-time voice manipulation.
Offers a wide range of voice styles and effects.
Cons

Limited in terms of voice quality and accuracy compared to other dedicated voice cloning software.
Pricing:
Fakeyou is available for free, making it an accessible option for users on a budget.
6.Descript: Advanced Podcasting and Video Editing Tool
Descript is a comprehensive podcasting and video editing tool that offers advanced voice cloning capabilities. With Descript, you can edit audio and video content using a text-based interface, making it easy to modify and manipulate voice recordings. While not solely focused on voice cloning, Descript provides powerful editing features that can enhance your voiceover projects.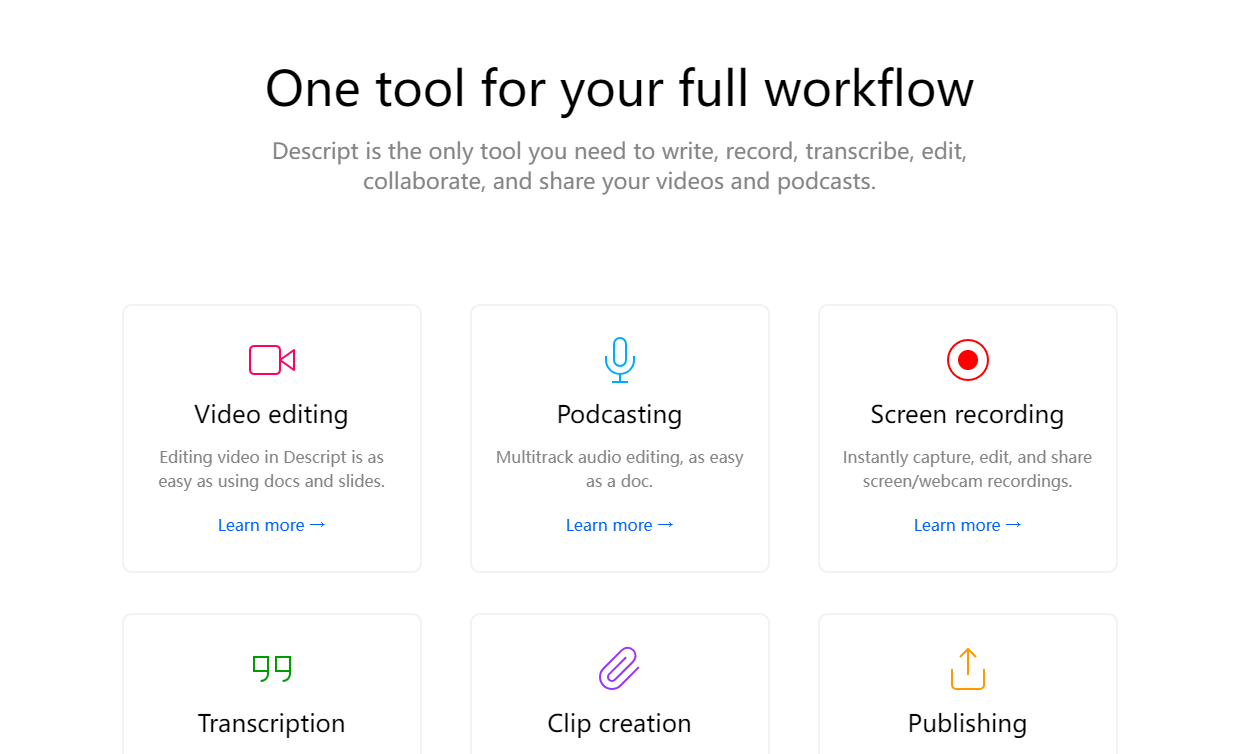 Pros

Advanced audio and video editing capabilities.
Offers voice cloning as an additional feature.
Collaboration features for team projects.
Cons

Voice cloning features are not as extensive as dedicated tools.
Pricing:
Descript offers various pricing plans, starting from $12 per month for personal use and $25 per month for professional use.
Conclusion - Unlock the Power of Voice Cloning with VoxBox
Voice cloning has transformed the way we create and consume audio content. With the advancements in AI and deep learning, it is now easier than ever to generate realistic and personalized voices for various purposes. While there are several voice cloning software options available, VoxBox stands out as one of the best choices in terms of features, usability, and voice quality.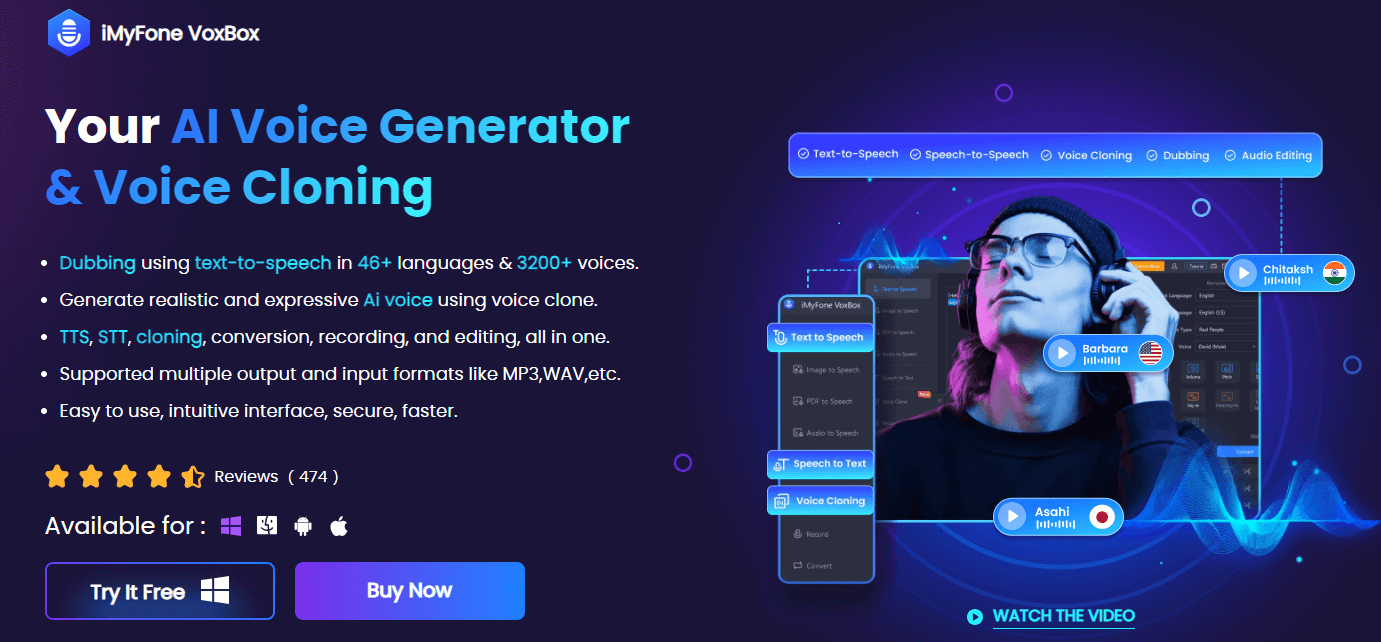 Try VoxBox today and unleash the potential of voice cloning!
Download for WindowsDownload for Mac