Sometimes we hesitate to share our personal photos on public social media accounts. Because on these social sites so many toxic people exist who destroy our happy moments by making bad comments, body shaming, etc.
That's why people don't want to experience this bad situation. So, how to share pictures privately without being viewed by strangers or jealous ones? You can share your daily photos with your loved ones via secret image-sharing apps.
In this article, we will introduce you to the top 10 Family Photo Sharing Apps which will help you share photos safely.
10 Best Photo Sharing Apps for Families
Hundreds of photo sharing apps are easily available, but here we listed the top 10 photo-sharing apps that mitigate your problem of sharing photos only with friends and family.
1. Google photos
Google photos are a well loved image-sharing app. There are more than one billion Google users. These users can save their pictures on google photos. Moreover, this also enables you to do editing and share these pictures.
There is no issue with storage. So, you can save high-resolution pictures and videos of 16 megapixels and 1080 HD, respectively.
If you don't have enough space, then you can surely save your pictures on google photos. You can also add filters and do some editing too. You can easily share up to 1500 pictures at a time.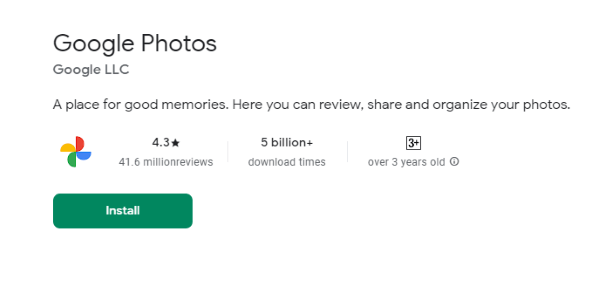 Pros
Available free of cost.
Intuitive interface.
Easily operated app.
15 G.B. cloud storage.
Google photos have an automatic backup feature.
Maintains image quality.
Picture editing option available.
Accessible on any device with the same Gmail.
Allows you to share a photo directly on social media.
You can change the size of the photo on this app.
2. Tinybean
Tinybean is an amazing picture sharing app that allows parents to share photos, milestones, or other moments in a private space. This is a kind of private album app where parents can save their kid's pictures and happy moments and watch them later on.
You can easily organize pictures and can print out pictures whenever you want. This is quite a safe space to keep your family pictures. Free and premium versions are available.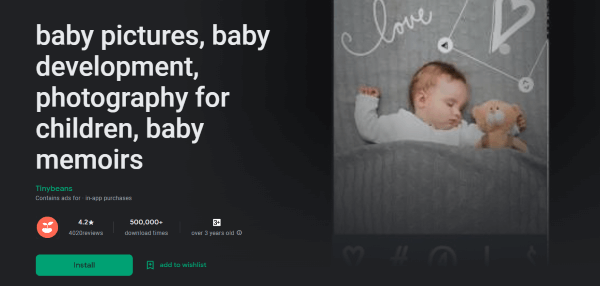 Pros
This is a secured app for sharing photos.
It's a user-friendly application.
You can upload both videos and pictures on this site.
3. Flickr
Flickr is a top-class private image sharing set where you can limit the audience, like who can see or not. This app keeps your photo private until you want.
Only people you added can see your photos, like them, and add their comments on flickr. No stranger can view these pictures on your flickr profile.
Additionally, this app doesn't need any effort to upload photos. It's a simple, easy-to-use app. You can upload up to 1000 pictures.
Flickr is free to use, so anyone can download this app or directly upload photos on the website after creating an account.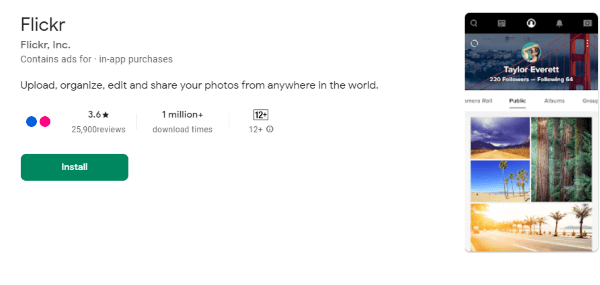 Pros
No storage limit.
User-friendly interface.
Free to use.
It keeps your pictures secure.
You add tags, and titles of photos.
Backup option.
You can resize your photos.
Premium account is available for 34 dollars only.
4. 23snap
This is a unique app created by parents for parents. This is created to keep your private photos safe. Many people can see pictures on it.
It permits parents to share documents and share all the memorable moments of their lives. You can also put captions and stories to your pictures and videos.
Web-version of the app is also available. Many family members can share a single connected account.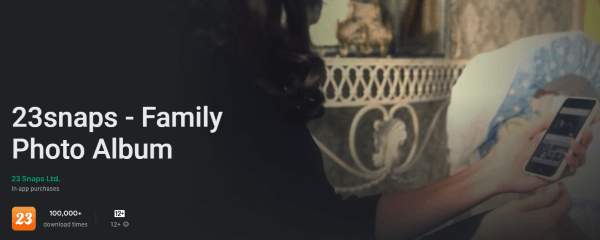 Pros
Easy to download and easy method of account creation.
Keep pictures saved.
Users can add the desired caption.
This app also allows adding videos.
Different users can use the same account.
5. Blipo
Blipo is the best photo sharing app. If you are worried about your kid's pictures not being on social media, then Blipo is specially made for you.
You can share your kids' pictures with your friends through this app. Parents can share their kid's pictures easily. Its parents' most favorite photo-sharing app.
Furthermore, the best thing about this app is that it doesn't ruin the quality. You can share high-resolution images. You can also share text messages and emails through a technology called red-eye.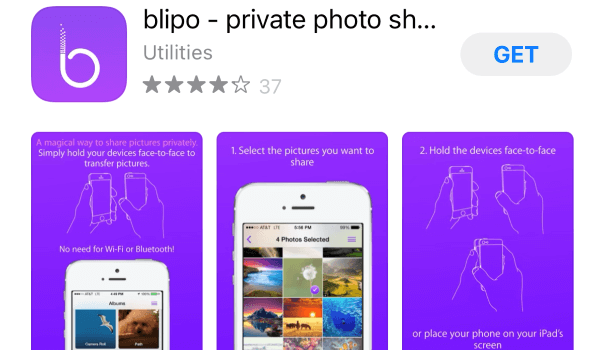 Pros
This app doesn't destroy the picture quality.
Includes the unique feature "red-eye".
Related Read: How to Take Photos Remotely without Needing to Use A Spyware?
6. Cluster
Cluster is a very famous and best photo sharing app for families. This enables you to share pictures among small groups. This app is quite similar to Facebook and Twitter. You can like and comment on pictures.
Additionally, you also get notifications whenever someone uploads a picture or like or comments on your pictures.
You will have to download this app from the play store to enjoy sharing pictures in a private way.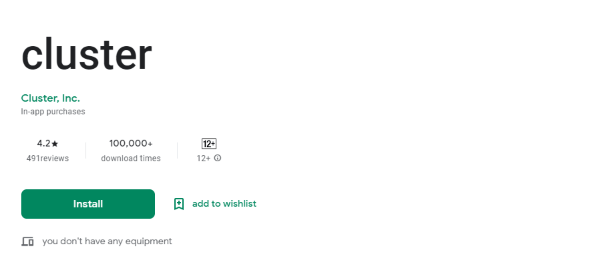 Pros
Amazing U.I.
This app is free on android and iOS devices.
7. Daily kiddo
Daily kiddo is a new picture-sharing app. This app is for people who want to update their close ones with their pictures on a daily basis.
On this app, all you have to do is to make a scrapbook for each kid and send an invitation to friends and family to watch the album.
The perks of this app are the limited audience and sharing scrapbooks of one kid at a time. In this, no one misses any pictures. Grandparents become able to watch their kids regularly.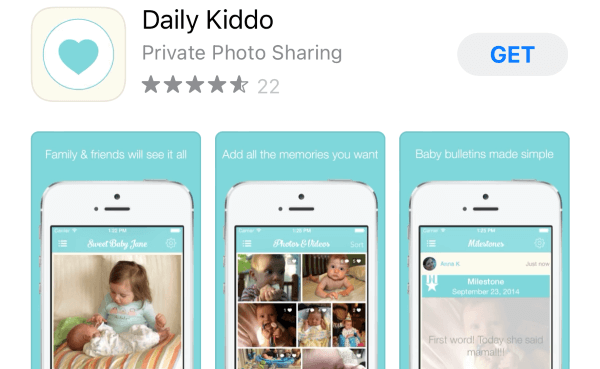 Pros
Easy interface.
This app notifies users when someone uploads photos.
Allows you to create a scrapbook.
You can upload videos here.
Related Read: The Best Way to View Photos and Pictures on iPhone
8. Notabli
Notabli is a free image-sharing application. The good thing about the Notabli app is that it limits what to share and what to not.
In this app, users can share pictures with specific persons only. The interface of Notabli is well designed and easy to understand.
In addition to audio and videos, you can also save your kids' audio recordings, notes, and quotes in this app.
If you get the subscription, you can automatically print out albums. You will get unlimited space and no ads in the premium version.

Pros
It is free of cost app.
It doesn't contain any ads.
Easy to use application.
This app allows you to print high-quality pictures.
Easily saves audio and videos in it.
9. Photo butler
Photo butler is an outstanding photo-sharing app. You can create a private photo stream on a photo butler and invite people. Only invited people will be able to watch this.
This app automatically shares pictures on social media accounts. You can also set the duration for any event like a baby shower and then invite people to it.
You can save pictures of high resolution. Different sizes of pictures are available.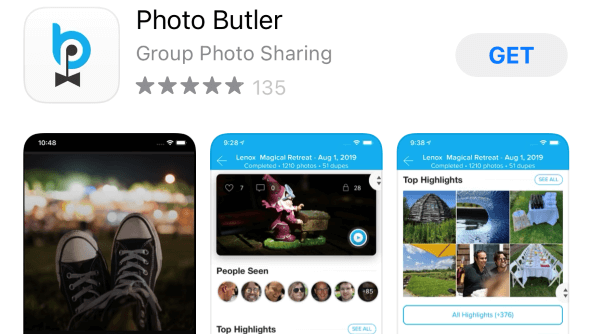 Pros
This app has an online streaming option.
You can set the time limit of online streaming.
High-resolution picture downloading.
The different photo sizes are available.
10. Shutter fly
Shutter fly is a terrific family photo-sharing app that allows you to create a private photo-sharing site. This can be accessible for those who have a link to this, and no one can search these sites on the internet without a link.
People are using this app for sharing photos with family and friends only. You can easily upload pictures on the site created by shutter fly, copy the web site's link, and share this link with family members.
Additionally, you can share the videos and messages on this site and create polls and forums here. So if you want to share pictures of any events or functions with family or close friends, create a site and share the link of this website.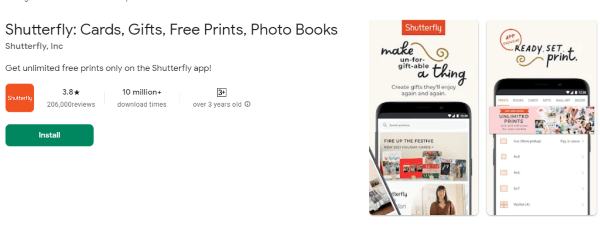 Pros
Shutter fly is free.
It allows you to create a free site.
No one can find your website.
You can upload photos, videos, messages, etc.
How to Share Photos and Videos Privately With Your Family?
Sharing videos and photos with family only is not a difficult task. There are various legit methods that aid you in sharing photos with your family without any difficulty.
Here is a method to share your photos with google photos.
Take your mobile device and check if you have already installed google photos.
If your mobile hasn't, go to the Google Play Store.
Search "Google photos app",download and install.
Now login your Gmail account. You will see all photos here.
Tap on sharing option, now click share with parents.
Tap on getting started, the select person whom you want to share. Add the email address of that person, tap on next.
Next send invitation, now make shareable folder, select photos and videos which you want to share.
Now you can share the file with a person when he accepts the invitation.
Extra Tips: How to Secretly Check the Photos on Your Family's Cell Phone?
Do you want to see someone's mobile photos on your device? If yes, use the KidsGuard Pro application because this app assists in seeing someone's photos secretly. This is basically a parental control app.
Use Parental Control App - KidsGuard Pro for Android
The KidsGuard Pro app includes powerful features that allow you to access someone's media file easily. KidsGuard Pro not only provides you access to mobile storage photos but also allows you to see all photos and videos in memory cards.
In short, you can see all pictures with KidGuard Pro without being detected by the owner of the device.
How to use KidsGuard Pro for Android?
Step 1.
Click
Monitor Now
button below and skip to KidsGuard Pro's website,use a valid email address to sign up an account.
Step 2.
Log in to your account and go to
My Products
page, click
Setup Guide
button and follow the instruction to download KidsGuard Pro for Android onto target phone. This step only needs to take 5 minutes. And don't worry, this app is 100% undetectable.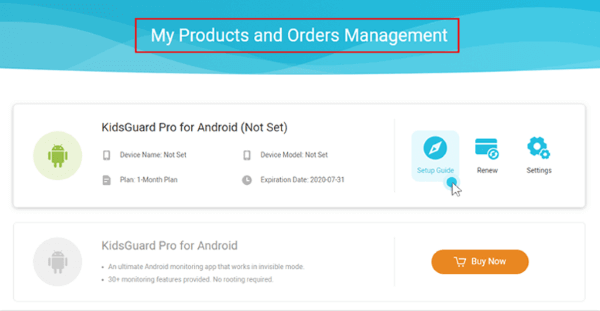 Step 3.

Now you can go to dashboard to check target phone's files secretly. Go to the dashboard, click photos. Here you will see different folders. The default folder contains all photos which are captured by the phone camera. Other folders contain photos of social media. Additionally, if you want to see the memory card picture click on the folder named storage; here is another unique tool,"magnifying glass" through which you can zoom the pictures.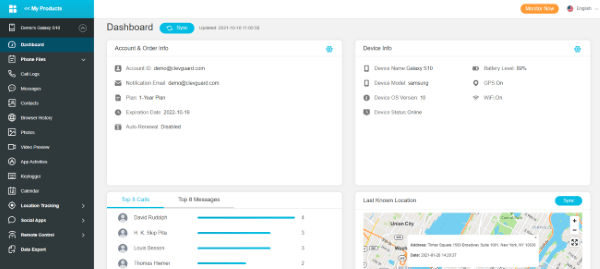 Final Words
As you know, photos are not safe on social media accounts. That's why people prefer to share photos privately with family and friends. There are various apps that support secret photo sharing with loved ones. So if you want to exchange photos with family, secretly download the above-mentioned apps and share safely. Additionally, if you want to view the images of someone's phone, download the KidGuard Pro app and enjoy.